Be it a necessity or an accessory; there is no denying that crates have always been the first preference of pet owners worldwide. However, many overlook that their dog crate can be a perfect space for providing their canine friends with a comfortable sleep. Most technical products like these require some relative accessories, which come in the form of covers, mattress pads, sheets & blankets for increasing the comfort level of your pooch. This collection will tell you about some unique DIY Dog Crate Cover Ideas that are pretty easy to implement yet effective enough in creating a cozy crib for your pet!
DIY Dog Crate Cover Ideas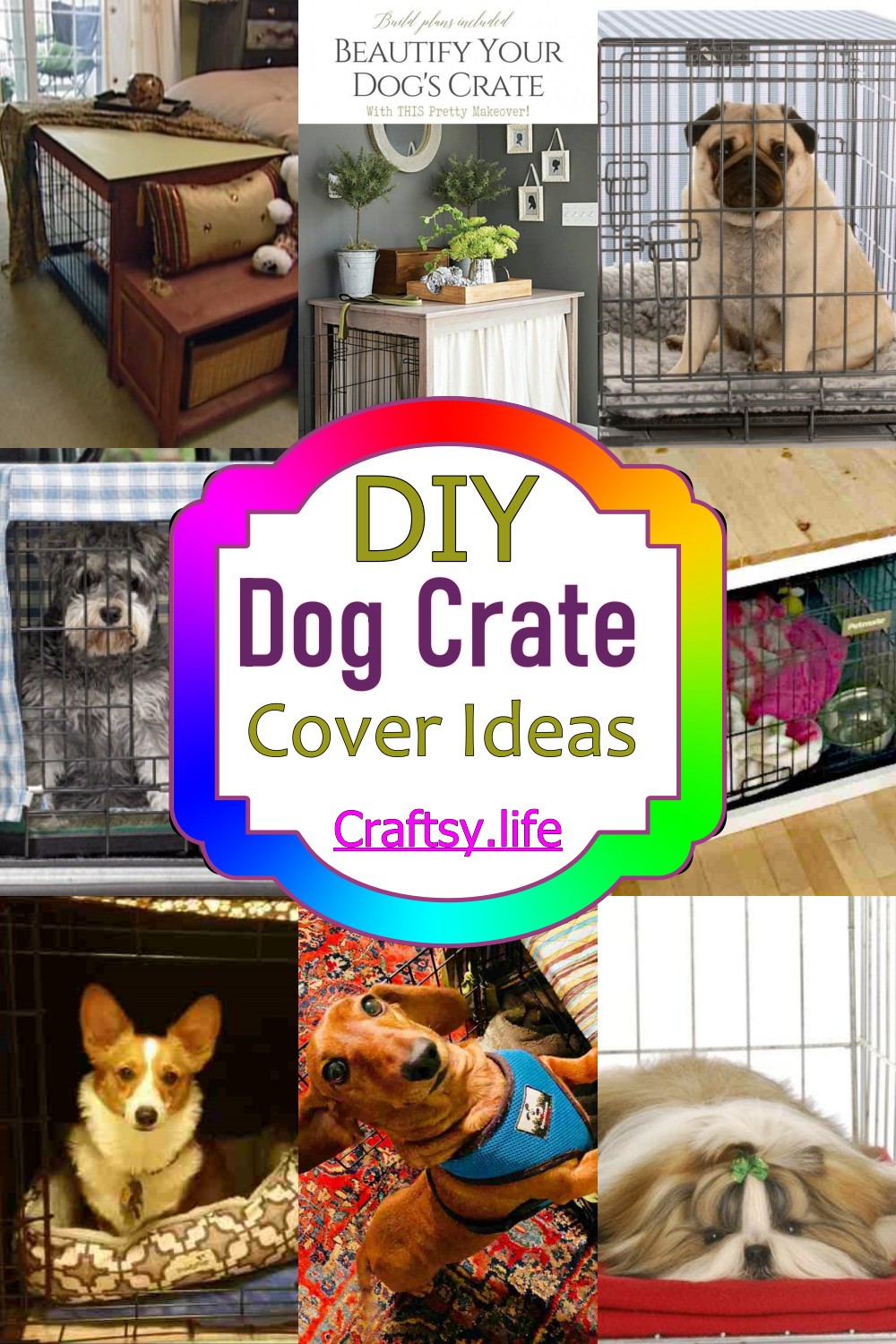 Choosing the right style and color for your crate cover also makes a difference in its functionality. Many types, shapes, sizes, and materials can be used to create a crate cover. However, each of them comes with its respective advantages and disadvantages. Our list of Simple DIY Dog Crate Cover Ideas will help you get started without having to spend a lot of money or be creative. You can skip all the worthless ideas with ours listed below!
Easy To Make DIY Dog Crate Cover Pattern
DIY dog crate covers are the best solutions to put your dogs in a safe and functional environment. You can make them in various styles and designs, and they will look beautiful with the help of some material like soft flannel or any other fabric. Different supplies are needed for making these Simple DIY Dog Crate Cover Ideas, including a sewing machine, scissors, glue gun, etc. However, making one yourself is possible without spending too much money. So let's begin!
DIY Dog Crate Cover Tutorial
A dog crate cover can be a great addition to any durable and easy-to-clean crate. It is a distinctive way of improving the overall look of your dog's home. The dog crate is not just a comfortable residence for your pup but also an extension of your personality and style. You would want to keep it looking stylish with a custom dog crate cover. A cover ensures your pet remains safe, secure, and well-loved while you work or travel.
DIY Makeover for Dog's Crate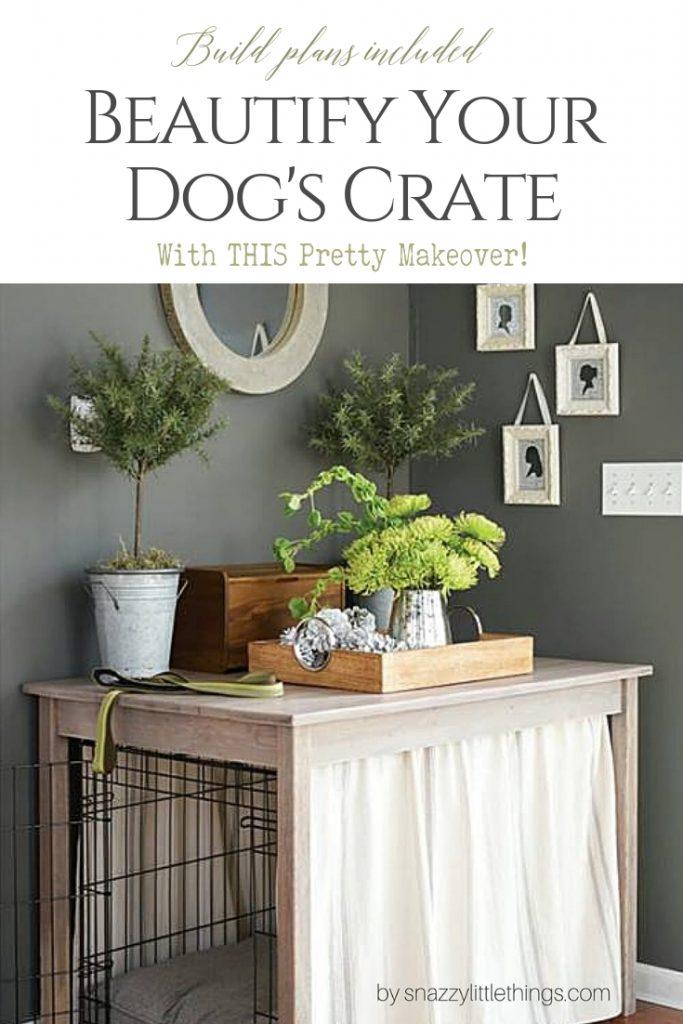 This DIY hack is a simple and free way to customize any dog crate. The best part about this project is that you can use any curtain rod; just make sure it's big enough for your crate! To install the hardware, simply lay the wood across the inside of the crate and drill through from one side to the other. Cover any messy holes with duct tape so no sharp edges are exposed. Once you have secured all four corners, attach them to each other with screws through each connection point.
Great Cover for Dog Crates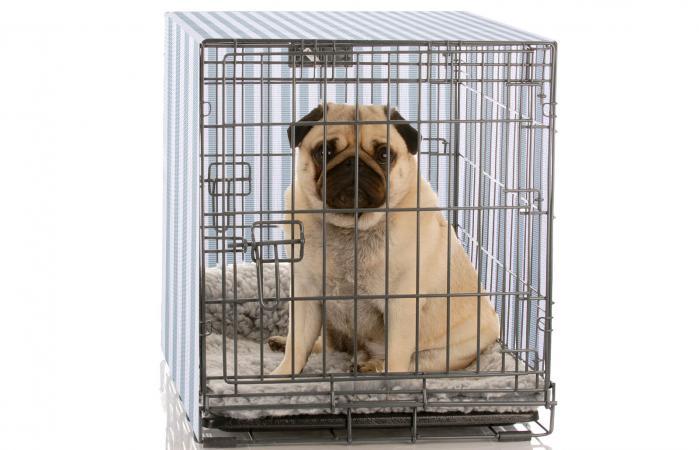 Tired of looking at your dog's crate with its sad and uninviting appearance? Your dog is also getting tired of being inside the same box. Make a home project to make your dog feel more comfortable. It's not that hard; a working room with only some basic household supplies in an assembly can help you. A step-by-step guide with detailed instructions, illustrations, and videos will quickly lead you through each phase. The reputable author has done an excellent job providing reliable sources and tutorials which are easy to follow, even for inexperienced DIYers.
Stylish DIY Dog Crate Cover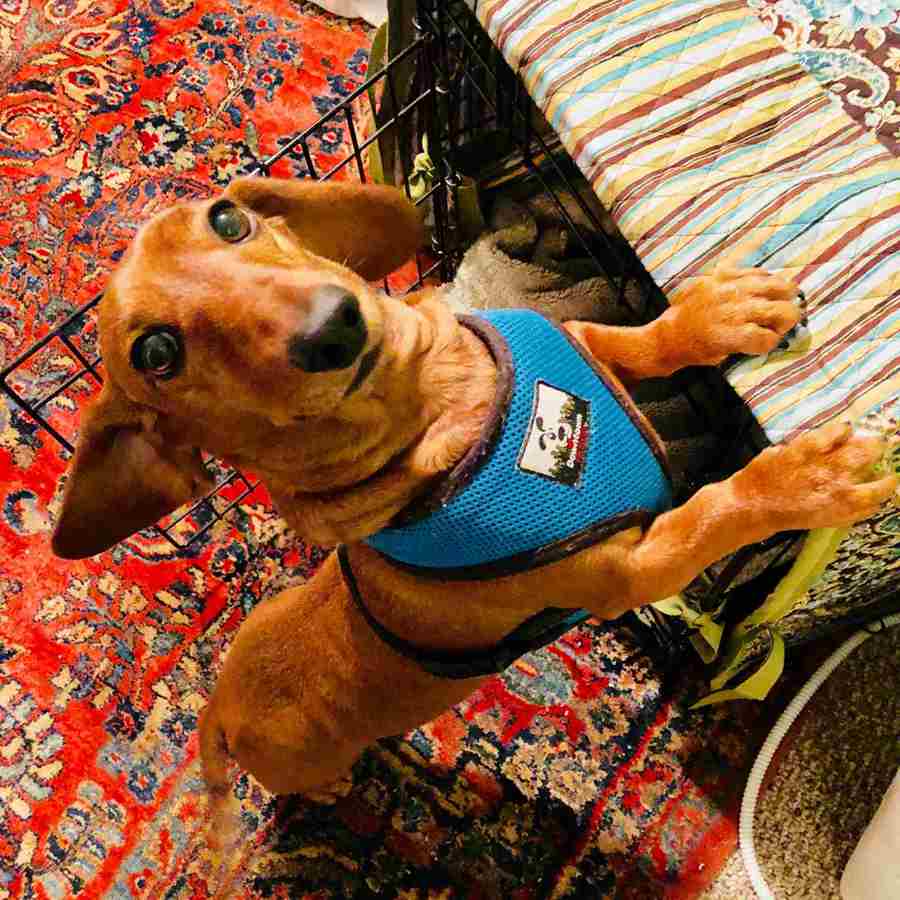 Be a designer and also create your own dog crate. At first, it sounds like an impossible challenge. But, with some discretion, you can craft a good dog crate cover with attractive patterns, fabric styles, and unique colours. So, you must get creative juices flowing right now to create beautiful dog crate covers! The tutorial may seem like it has a verbose personal commentary, but it's relatively easy to follow. The plan uses pre-quilted double-sided fabric with bias tape for finishing the edges, and the entire tutorial should take less than 3 hours to complete.
Steady Dog Kennel Cover
Protect your kennel from rain and snow with a sturdy yet stylish cover. This tutorial will show you how to make one for your medium to a large-sized kennel that fits outside the house. Though it may seem expensive on a larger scale, you can save the expense on smaller applications by adding your own personal touches with paint and fabric. The steps are easy but require precise mechanical work to prepare the supporting materials. Once constructed, it should be fairly simple to assemble and store when needed.
No-Sew Crate Cover
It's a simple tutorial. You can use the fabric of your choice - woollen or cotton - as per your necessity. There are only two things to be ensured with the tool; that it is sharp and much more comfortable. The critical aspect here is the pre-measuring of the frame base. If you fail to do so, the cover will not reach until there. This video tutorial will make you a custom cover for your pet crate. Watch, and you will learn why you don't need to sew! Use these basic steps each time, and you'll be able to create a custom cover that fits your crate perfectly.
Cover/Bench Seat for Crate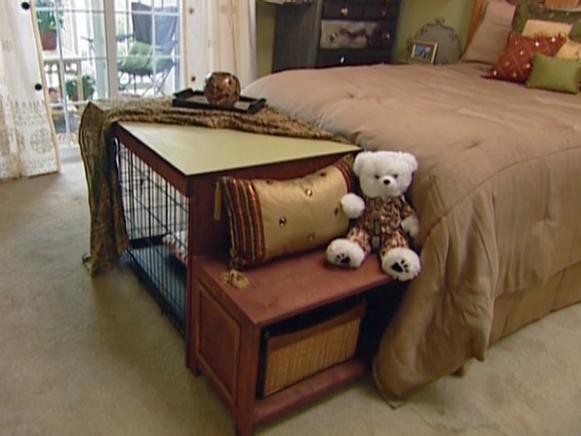 This crate cover is all you need to beautify the interior of a residence without intruding on its basic features. The project can be achieved in less time with less hassle. Once the wood boards are cut & prepared, you can start implementing the bench seat for the crate easily. The steps below outline 14 stages covering the whole process in brief detail. This crate cover provides a more comfortable place for your dog to sleep and play. The unfinished wood makes it easy to customize the style of your home!
Protective Crate Cover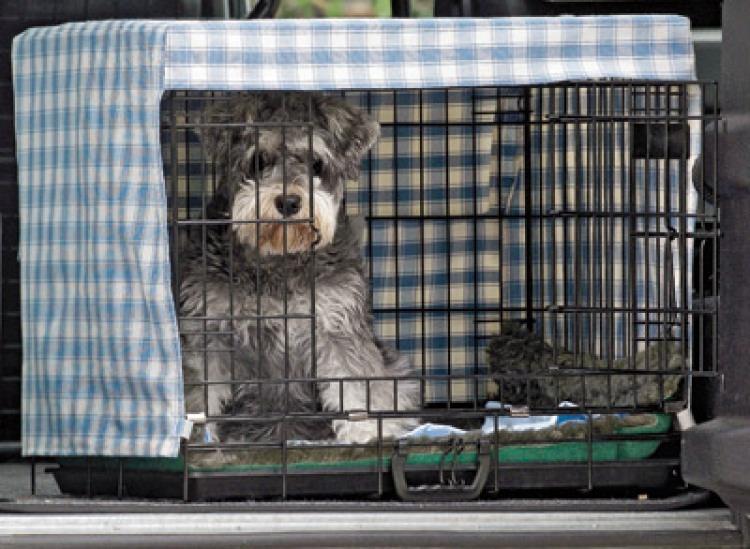 A crate cover is a great way to protect your crate's inside and can help keep your dog dry while travelling. When you don't have a car seat, it's nice to be able to put a cover over the whole thing, but even without a car seat, this will help keep them from getting too cold if it's raining or snowing. This one with Velcro straps makes it easy to take on and off and gives you options for ventilation if needed. Ideal for use on crates, carriers, and car seats, this comfortable pet carrier cover is easy to install and remove.
Easy Cover for Dog Crates
If you have a dog crate, you know its many benefits for your pet. It can help with their training and give them a safe place to stay when you need to leave them alone. We know puppies can get very messy while they play, and many crates come without any cover or are too expensive. So our goal was to create a DIY tutorial to show you how easy it is to make a cover for your dog's crate at home. It's quick, easy, and convenient!
Washable Dog Crate Cover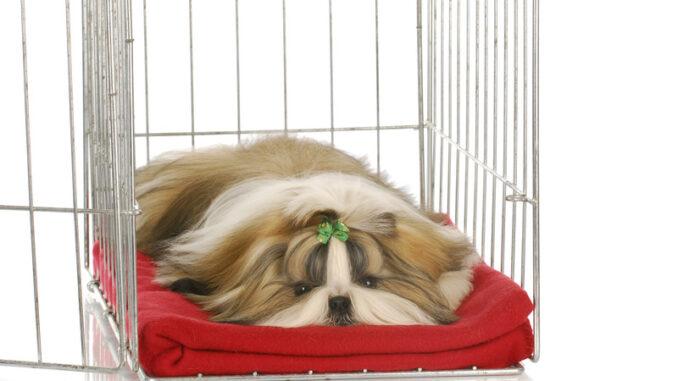 Give your dog a snuggly den-style crate with this washable dog crate cover. This easy pattern can be customized to fit any size or type of crate and fastens with buttons, so it's ready for you to use using your favourite fabrics and leftover pieces from your stash. Suitable for dogs of all ages, this stylish crate cover will help keep your pup warm and cozy without needing wire walls or expensive designer materials. This tutorial gives step-by-step instructions for creating a washable crate cover for a typical wire crate. This is also useful for small dogs who like to burrow under the blankets in their bed.
Decorative Cover for Craters
Who wouldn't love to have such a decorative hole? The concept is straightforward and affordable, yet it is so effective. You can achieve your desired outcome with a few household tools and readily available materials. The tutorial demonstrates the secrets involved in this project. You must remember a few basic things while carrying out the task. Once done, it will give a stunning effect to the room. Our decorative covers will turn any ordinary object from dull to dazzling in no time!
Simple Dog Crater Cover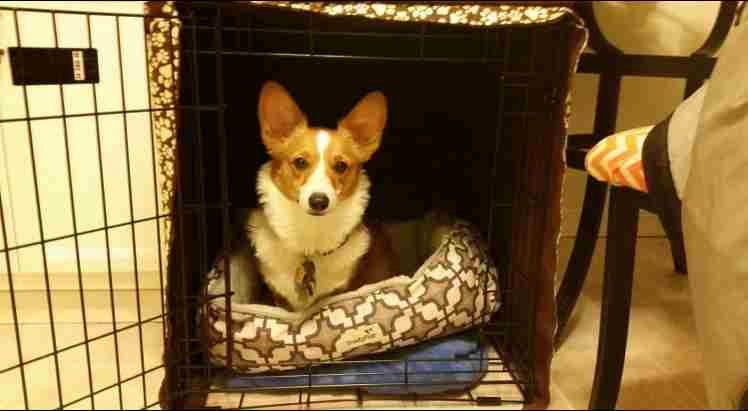 You can make a dog crate cover that enhances the look of your home and provides comfort for your dog. The cover is made using a wooden crate, measuring almost every dimension possible. You can then measure your dog's crate and cut accordingly. The design could be altered depending on your taste or preference. Using a drill is recommended if you want something simple to construct. This idea would also work for other types of crates but does not recommend using it with wire crates.
You can also: DIY Dog Collar Projects 
Removable Wooden Cover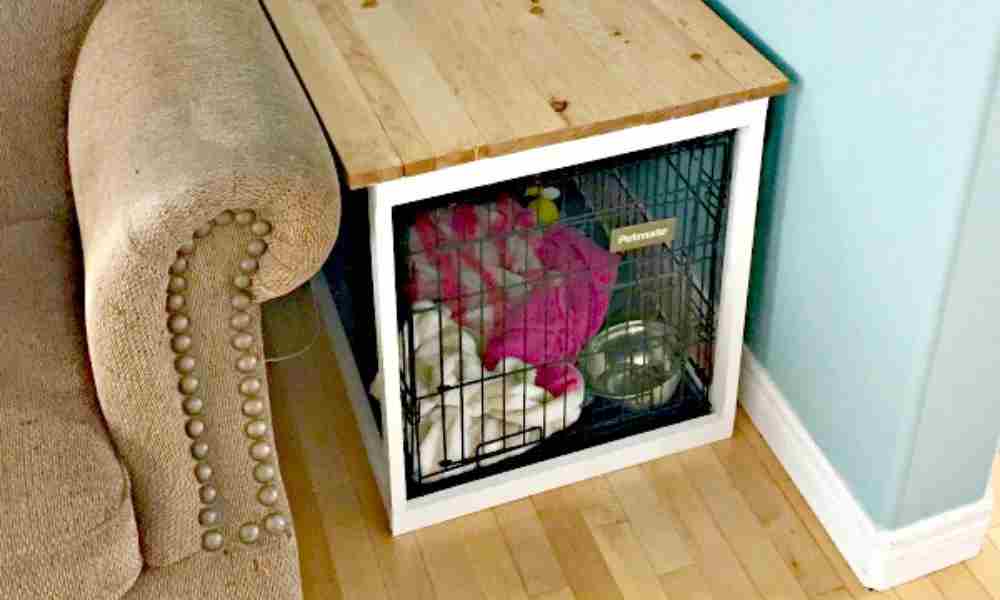 You don't need to clean up your doghouse daily when you have covers. But if you want them to last longer, there are two options: you can wash and dry the fabric cover or use a removable wooden cover, one dedicated to the same dog shelter all year long. The attached article provides instructions for creating an easy DIY project that puts an extra layer between you and your pet's waste. With a removable wooden cover, you can easily take off and wash your fabric cover as needed. It's a great way to ensure your pet stays clean and healthy.
Do-It-Yourself Crate Cover
Who says you must spend a fortune to get a sleek, stylish crate cover? Follow along as we show you step-by-step how to make your own with some simple supplies. Then, add a few hanging strings, and you're ready! With this DIY project, you can create a unique look that fits your lifestyle while keeping your pet safe and protected during travel. With our DIY crate cover video, learning how to paint a crate will be much more accessible than ever imagined. Best of all, the materials needed are inexpensive and can be found in your local hardware store or craft store.
Kennel Cover with Antique Door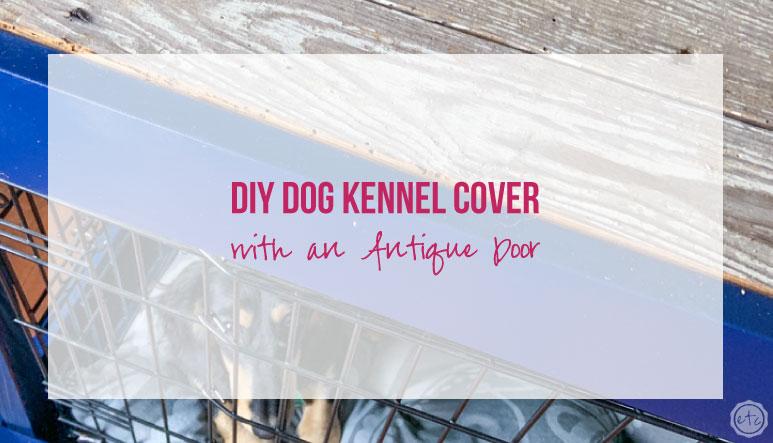 Don't skip the method: this step-by-step guide breaks down all the necessary steps quickly and concisely. With 7 simple steps, you can implement a plan that covers all of your new dog kennel's mechanical equipment & supporting materials at once to create a safe and stable environment for your pet. Ensure your dog is comfortable by including several standstill images and detailed explanations of each segment. With this unique crate design, you can choose from various fabric choices to make it as unique as your dog.