Whether for Halloween or the Mexican holiday Día de Muertos, these DIY Day of the Dead costume ideas are a unique way to bring in the spirit of celebration. The Day of the Dead is a holiday observed throughout Mexico, but it's trendy around Mexico City. Families gather on November 2 to honor the dead—both immediate family members and ancestors in their lineage. Celebrations are generally held at home, and most people wear face paints to look like skeletons, also known as calacas (Cala-Kaz). There are many ways to show appreciation for the deceased, so many variations exist on the original theme.
DIY Day Of The Dead Costume Crafts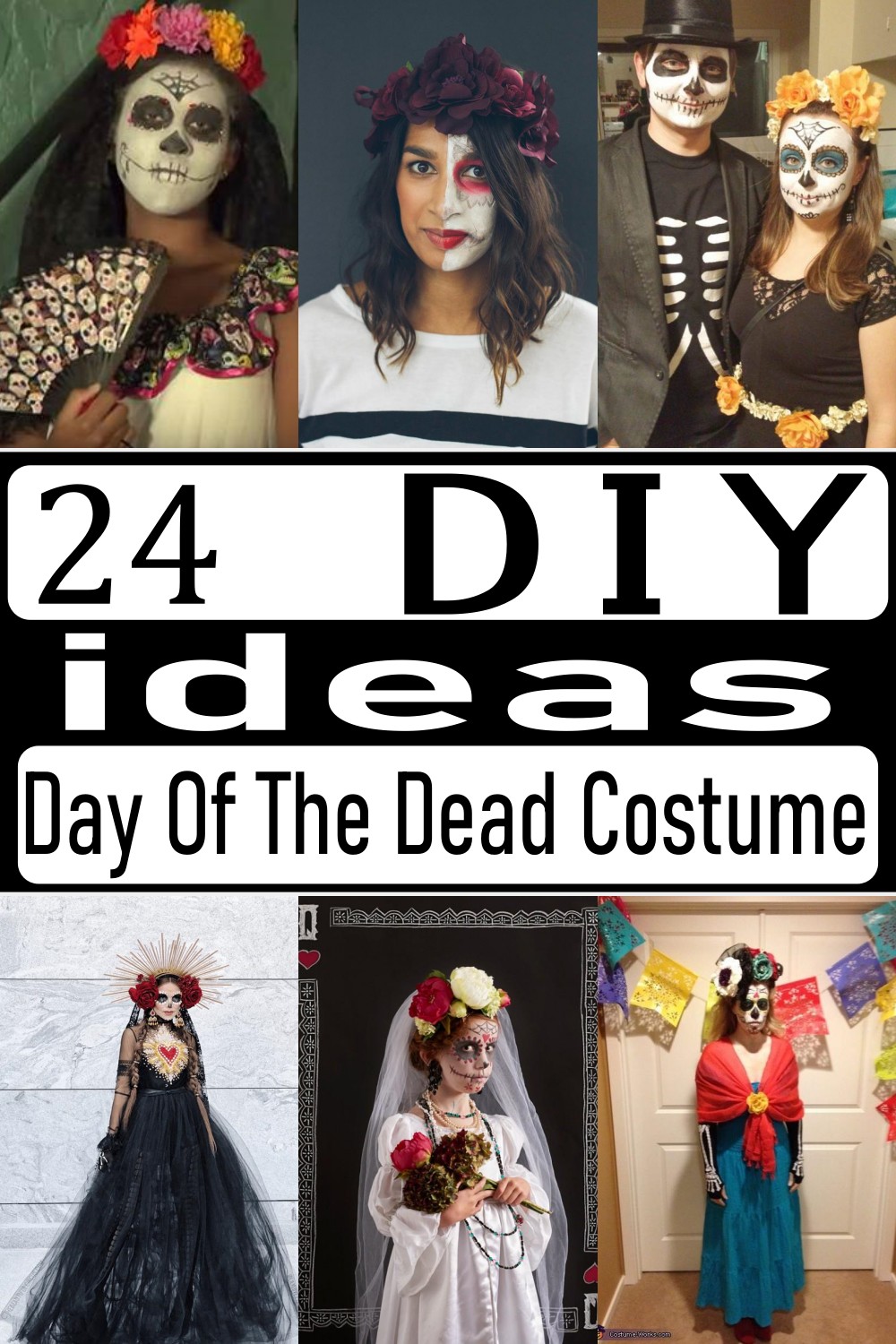 Dressing up for Halloween is fun but can also be a little stressful. Make your life easier and let the fun start early with these DIY Day of the Dead costumes. These costumes are easy to make and don't require that you splurge on a new wardrobe. Most of these designs are based on clothing items you probably already have in your closet. If you want to take your costume to the next level, check out some of the accessories we found, or use your imagination to create something epic! Spook up this weekend with a Day of the Dead outfit that's easy to make and super affordable. Bonus: it's so pretty you'll want to wear it daily!
Importance of Day Of The Dead Costume
The Day of the Dead celebration is a Mexican holiday that honors deceased loved ones. This colorful celebration is celebrated in Mexico and other Latin American countries, such as Guatemala and El Salvador.
The holiday has its roots in Aztec culture, where it was believed that the dead would return to Earth on November 1st and 2nd to visit their families. The festival is known as "All Souls' Day" or "Day of the Dead" in English.
Celebrations include building altars honoring the dead with photographs and flowers, lighting candles, and eating sugar-coated almonds called Calaveras (skulls). The skulls symbolize death because they resemble human heads and are made from sugar. It's also common for people to wear costumes during this time.
Halloween Day Of The Dead Makeup Tutorial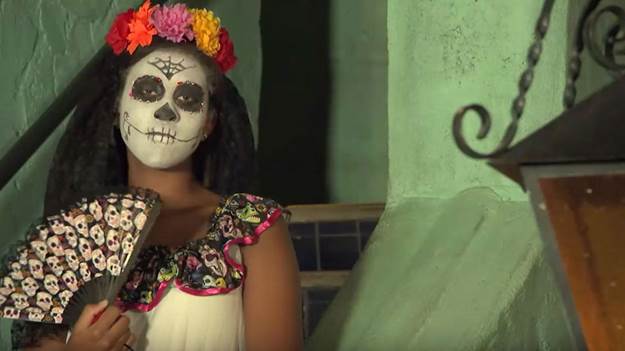 This Halloween makeup tutorial is great for beginners looking to give their style a spooky look. You can create your own face paint using different shades of color or use stencils to help guide you along. Glitter and flowers add some glamour to make it look like a work of art instead of something scary! This Halloween makeup tutorial will take you from coffee to a party in no time. Paint the face in white base foundation, apply setting foundation and sketch out your favorite Day of the Dead details. Add glitter and flowers to finish it off.
DIY Day Of The Dead Makeup And Costume
Get festive this Halloween with this fun and easy DIY Day of the Dead Makeup and Costume. You can create a beautiful look for yourself or your friends using face paint and tulle. This DIY is perfect for those who want their faces with a touch of Day of the Dead but don't want to spend much on it. The makeup is easy, affordable, and very simple. You'll need face paint that has more colors than black. Some tulle and flowers are also required.
Day Of The Dead Halloween Costume For Kids
Your kids are going to look adorable in this fantastic DIY Day of the Dead children's costume. All you need is a black long sleeve dress, lace, and a hairband. Pair it with a rose that has thorns, and you're done! The Day of the Dead is celebrated in Mexico and other Spanish-speaking countries. Celebrations are held to honor ancestors and deities, such as those from the Aztec and Mayan cultures, who visit families on this Day. Spread the love of your loved ones with this DIY children's Day of the Dead costume idea.
See Here: 22 DIY Leopard Costume Ideas For Halloween
La Catrina - Dia De Los Muertos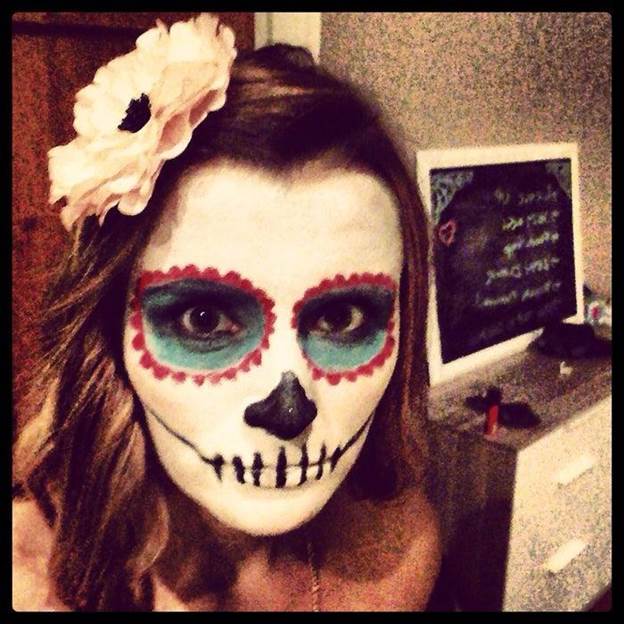 Raise your spirits and celebrate the Day of the Dead with this cheerful Catrina makeup tutorial. Ease into the heart of the Day of the Dead with this easy-to-apply makeup look. This is the perfect tutorial for beginners and those who like to stick to a tight schedule, as it takes about 30 minutes to complete. Create the ideal Dia De Los Muertos look with this easy-to-do makeup palette. Apply the base, then outline your eyes and lips to create a skull shape. Add a nose and lids to finish!
DIY Day Of The Dead Costume For a Couple
Share the Halloween spirit with your significant other this year by dressing up as a couple's version of the classic Day Of The Dead. The idea is to meet at work, or home dressed casually, then get sprayed down with white paint in a dark room and serve as skeletons. Once you're both fully dressed and painted, head out on the town to show off your 'zombie' looks! You'll want to wear white clothing that can get ruined, but if you wish to have even more red stuff splatted all over you, it might be worth getting some store-bought blood and putting it on to add realism.
DIY Day Of The Dead Costume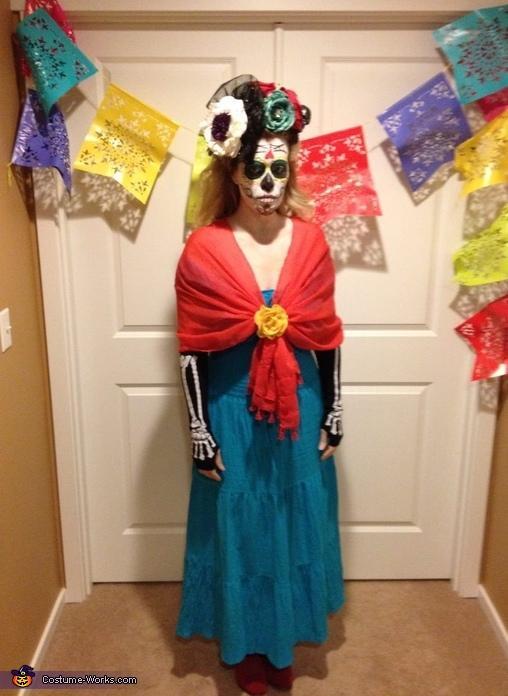 This costume is perfect if you love the "Day of the Dead" traditions. The keys to putting together this look are accessories and makeup. You can get most of your costume from your house or at a thrift store. This skeleton made her own gauze dress and scarf using inexpensive items from Wal-Mart and craft stores. She decorated her cowboy boots with faux flowers and added colorful ribbons to their laces for an authentic feel. You can use items from around your house or thrift store to complete this look.
Sacred Heart Dia De Los Muertos Costume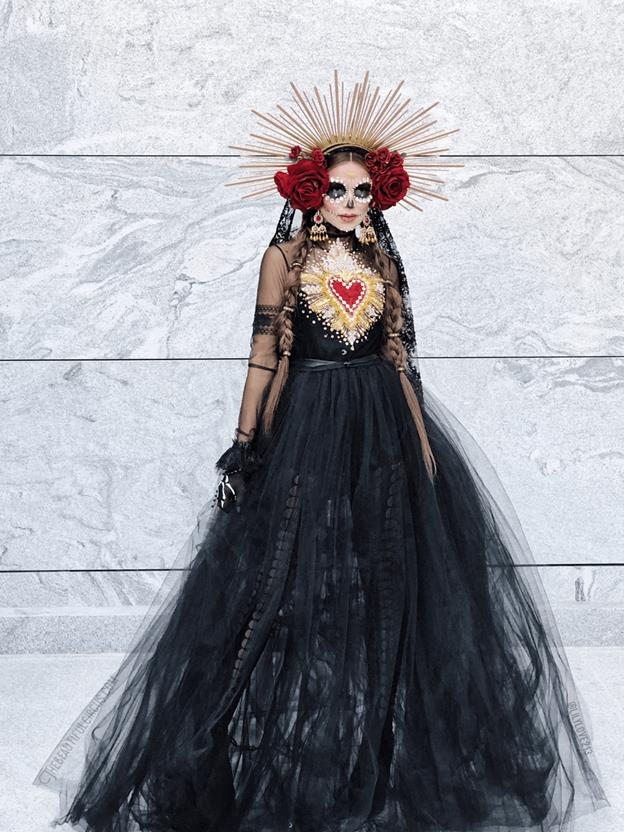 Light up your Dia de Los Muertos celebration with this elegant costume. Imagine yourself as the bride of a magnificent king and queen who will welcome you into their kingdom. You can be sure that these two will recognize how special you are with your beautiful necklace and crown made of roses. This Dia De Los Muertos costume is excellent for the holiday that celebrates the lives of your loved ones. It's easy to make -- all you need are some supplies from the craft store and a little creativity!
Sugar Skull Costume DIY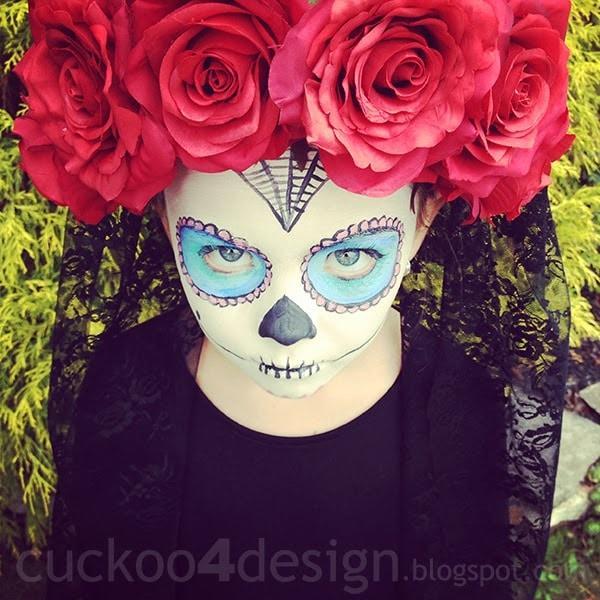 Get in the spirit of Dia de Los Muertos with this fun and easy Sugar Skull Costume. It's a unique DIY project that will turn your Halloween into a sweet celebration! Create the perfect Sugar Skull Costume DIY with this kit. The kit includes everything you need to create your costume, including makeup and a hairpiece. Just add your own clothes for a look sure to turn heads. You'll be so chic in this Sugar Skull Costume DIY, the perfect look for any Day of the Dead gathering.
DIY Day Of The Dead Costume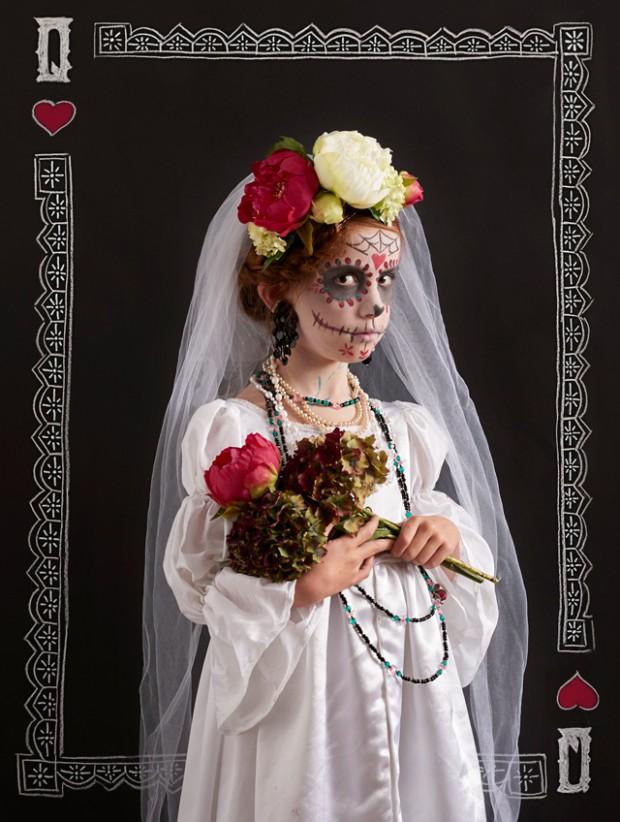 A Day of the Dead Halloween Costume is a great way to celebrate the holiday of the dead. This simple and inexpensive costume will allow your kids to dress up for Halloween and have fun with family or friends. It's also a great choice if you plan to go to a Halloween party because it requires little work other than getting the makeup right. This Day of the Dead costume is simple and easy to create. It's perfect for children who love a little bit of art or crafting.
DIY Day Of The Dead Costume Couple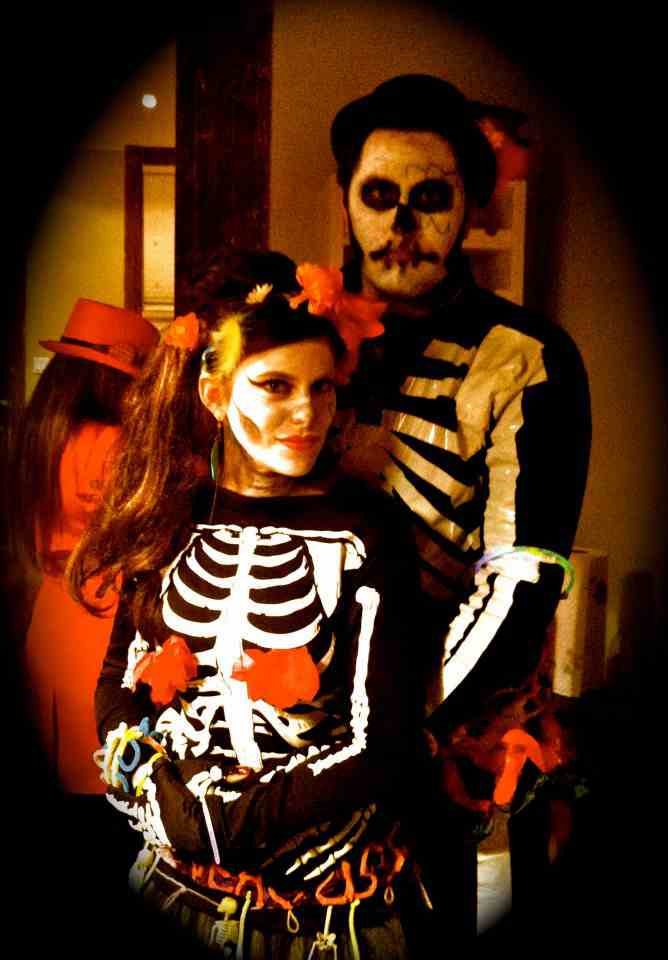 Don't let the thrift store fool you; buying your costume from the thrift store can be great fun for Halloween. And if you are looking for a specific look that you can't find in stores, then this DIY is perfect for you. You will have some great memories whenever you wear it on Halloween night. It's easy to create your own inexpensive Day of the Dead costume. Follow the steps in this tutorial, and you can have an outfit that looks like it costs hundreds of dollars only to get actual savings.
How To Dress For the Day Of The Dead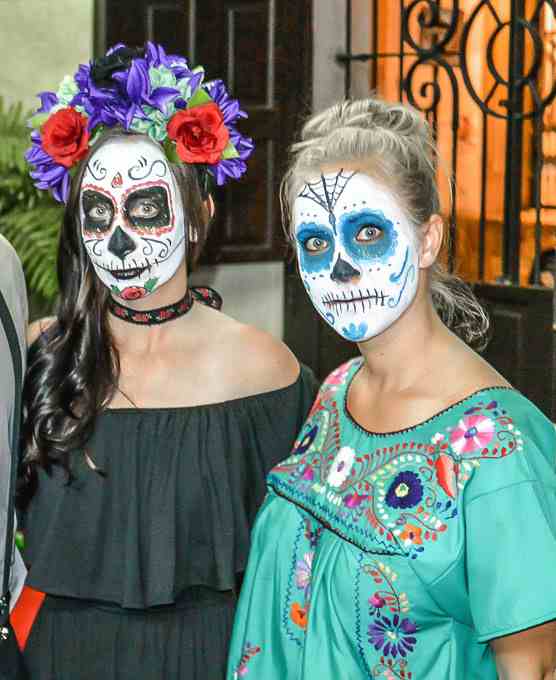 While dressing for the Day of the Dead, you must follow a few fundamental rules. First and foremost, you should respect this holiday. It is not a Halloween event, so what you wear should reflect your personality rather than just being scary. You should include lots of color in your costume, extending it with flowers or similar embellishments. Lastly, make sure you are comfortable in whatever outfit you come up with because this holiday is all about celebrating life, so don't be afraid to let loose!
DIY Day Of The Dead Flower Headband
Regarding the DIY Day of the Dead, you don't have to spend a fortune on decorations and outfits. You can make a beautiful headband perfect for any costume with some time. This easy-to-make hair accessory is ideal for your DIY Day of the Dead costume. This DIY headband is easy to make for your Day of the Dead costume. In just a few steps, you will have created an inexpensive and original piece you can wear on your hair, so blend in with all the other people attending the celebration.
You can also see: Unique wrist bracelets crochet pattern
DIY Day Of The Dead Veil
If you're looking for a way to add an extra dose of magic and drama to your costume, consider crafting a memorable day of the dead veil. This design is simple to make and leaves room for creativity. You will love this veil! It's the perfect addition to your Day of the Dead-themed outfit. There are no wrong ways to do this Day of the Dead cover. You can use a lace fabric, tulle, and even tulle, lace, or organza. Be creative and make your version of this classic Day Of The Dead veil by using any material you have at home or buy some lace and sew it yourself to get the natural look.
Dia De Los Muertos DIY
This is an effortless but stunning look. Start with foundation and blend it into the skin. Then add dark eye makeup to the center of the eyelid with a light purple. Make your eye prints with dark inner circles and half circles of red, then brush on the rest of the paint to create a few smaller designs in white and blue. All you need is a little foundation, which can be found in most cosmetic stores. Start with penciled-on eyes and fill in with black paint or mascara for a darker look. Add your prints and different designs around the edges for a more colorful look.
DIY El Dia De Los Muertos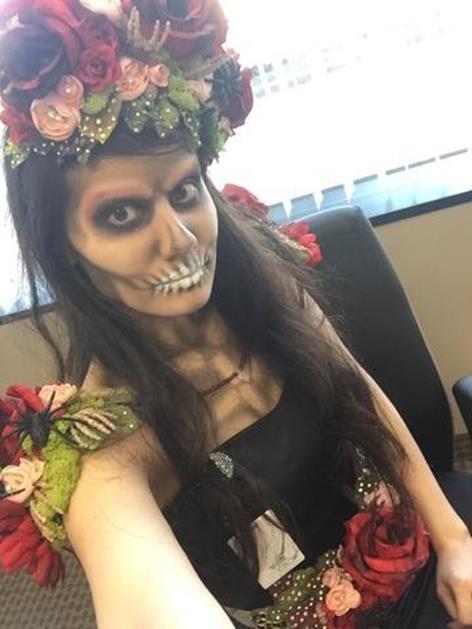 This DIY El Dia De Los Muertos is a grand holiday celebration. It is simple enough for anyone to make and can be used as home decor or to host a party. The recipe uses newspaper, flowers, and ribbon, which are readily available. These DIY skeleton dress-up dolls are a fun activity to make with your kids. The best part, they are reusable! You can hang them on the wall or use them in an art project. They look great hanging in a window too.
DIY Day Of The Dead Costume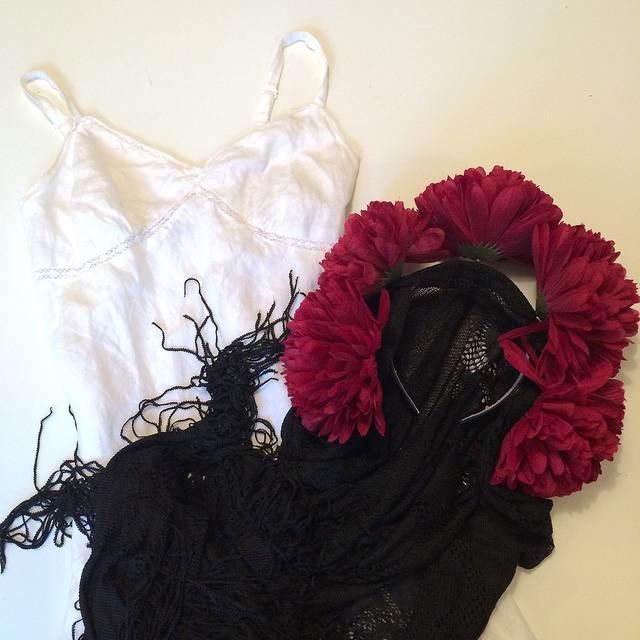 If you love to craft, this is a perfect DIY project. This simple and inexpensive costume looks beautiful and is very easy to create. It is excellent for Halloween but can also be worn for a formal event or a costume party. You can use it year after year too! This DIY Day of the Dead Costume is easy to make and even easier to wear! You can use your creativity to customize this costume with your accessories, such as a tiara or jewelry.
DIY Coco Costume
If you love dressing up as your favorite character, this DIY Coco costume is perfect for the whole family. This costume is easy to make using a few materials that can be purchased anywhere, so get creative and have fun! Following these step-by-step instructions, you can easily make Mama Imelda and Hector Rivera from Coco. Hector's mask was made out of paper Mache, while his feet were created out of white foam pieces. To complete the costume, you will need white faux leather to create Mama Imelda's apron and Ben Nye's face paint for her makeup.
DIY Miguel From Coco Costume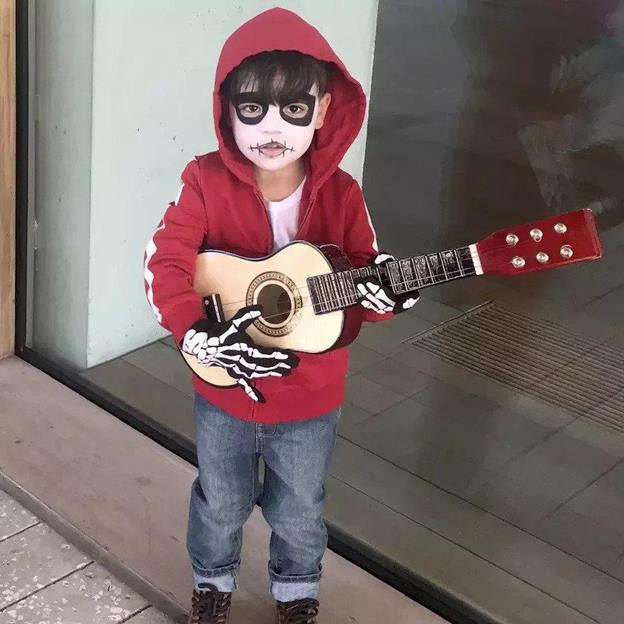 This DIY Miguel from Coco costume will be perfect for your children to dress up and go trick-or-treating. You can create a DIY Miguel costume with the right face paint, paint brushes, and some white electrical tape. Miguel from the movie Coco is an absolute crowd-pleaser. This costume can be done with basic clothes, a white zip hoodie, and the jeans necessary to render this look. Tape white electrical tape over the sleeves and shoulder area of the sweatshirt and paint his face with white paint, leaving a dark space around the eyes.
DIY Coco Costume With Cricut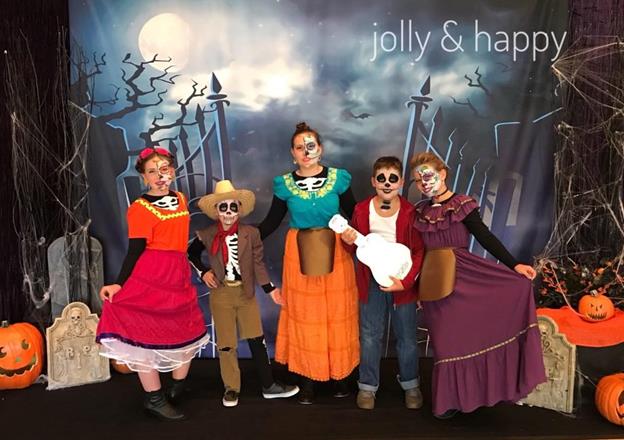 This tutorial is a great idea if you plan to make a coconut costume. The tutorial will show you how to create your DIY Coco Costume with a Cricut machine. This work by anyone who has patience and a skilful hand. Make this DIY Coco Costume with a Cricut ready for Halloween. Follow this pattern, and you will prepare to go! You can create the guitar by printing the template and following our tutorial, or you can print your own. Everything else can be made at home using materials found around the house!
DIY Diamond Sugar Skull Makeup Tutorial
Pearl powder, different kinds of sugar, and other pigments are all you need for this project! This DIY makeup tutorial makes a delicate and ethereal diamond sugar skull look. You will need only a natural face brush, white eyeshadow, brown eye shadow, and a little glitter to create this ethereal look. This makeup looks fantastic and requires minimal tools. These detailed tutorials will also teach you how to make stunning diamond sugar skull makeup! You can use this tutorial for any occasion to get the best result.
How to make a 007 James Bond Day of the Dead Spectre Costume
James Bond's costume can easily create by following these simple steps. You'll need a red top, pants, a hat, a black face mask with red lips or other bones, and headphones. Make this James Bond Spectre Day of the Dead Costume for yourself and wear it to your next Halloween party. This costume work from a red top, which will cut into a jacket look. Going down to the legs, a pair of black pants will use by sculpting bone prints over them. A set of dark glasses completes this outfit with ease.
DIY Day Of The Dead Makeup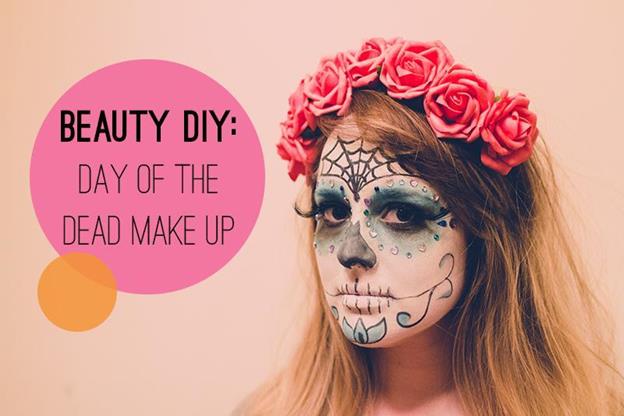 Get your costume ready for the celebration with this DIY Day of the Dead Makeup. The Day of the Dead is a Mexican holiday to honor departed loved ones. You can dress up in this DIY Day of the dead costume and celebrate this holiday. All it takes are face painting, shadow around the eyes, eyelashes, and a floral crown. The kit includes instructions and everything you'll need to make enough makeup for your eyes, cheeks, and lips. It's quick to apply and even comes with a cover-up specially designed to be waterproof!
Low Budget DIY Dia de Los Muertos Makeup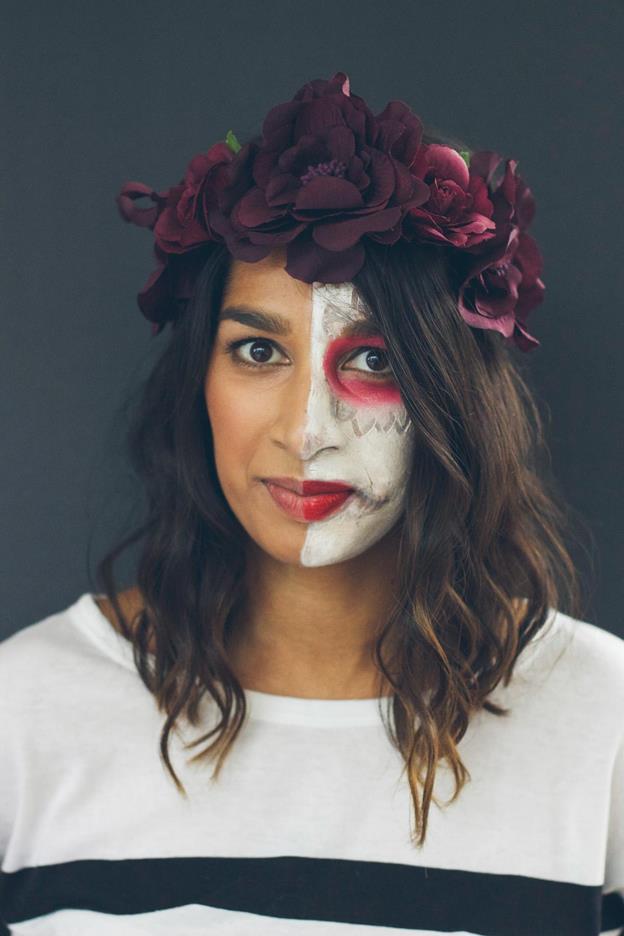 You can do it yourself if you're looking for a no-budget solution. Get the base makeup and paint the part of the face that you want to leave open. Use black eye shadow to draw any design you want. Use a bold color on the lips. This is the perfect look for those who don't want to spend much on makeup. You can get all do-it-yourself with the black liner and use simple products like pink and red lipsticks that would be easy to find in any drugstore. For this inexpensive makeup look, draw lines on your face where you want holes for your eyes.
DIY Day Of The Dead Top Hat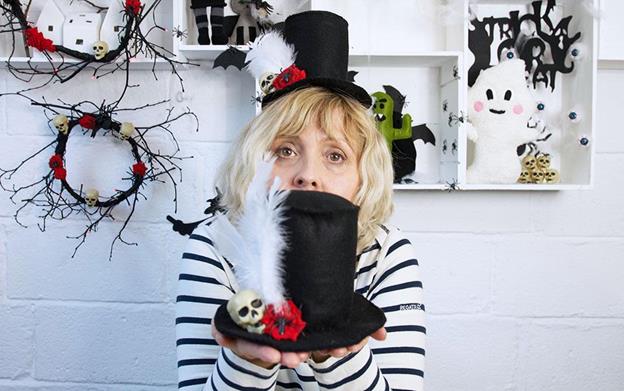 If you want your friends to wow you the minute you step into a room, here's a costume idea. This DIY Day of the Dead hat is perfect for attending any party or event that requires you to dress up. Make your top hat for Halloween. Choose from different materials and decorations like leather, feathers, or brads. You can even paint it with colorful paints! This hat is easy to assemble and can work in any size. Finish it with feather trim and other decorations to match your outfit.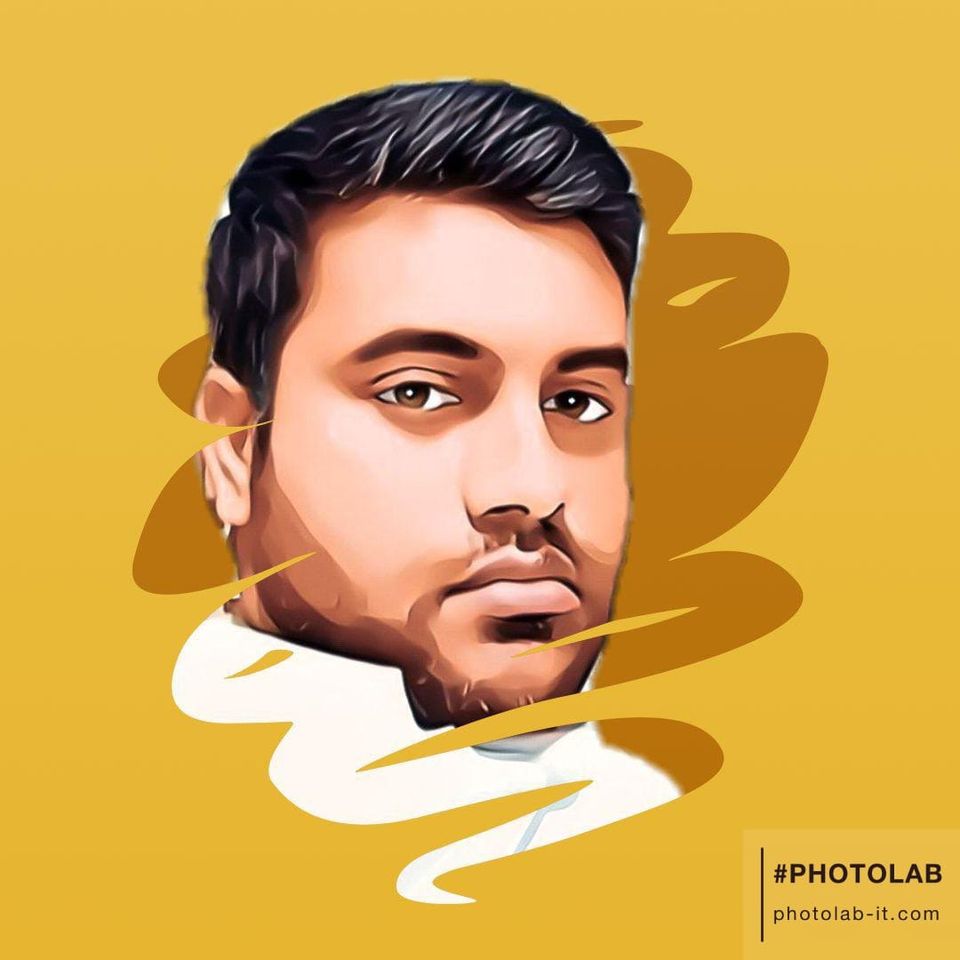 I am Raza, a crafts expert with 6 years of experience. I run this site for DIY lovers to provide the most exciting projects and ideas for your home, office, and everyday life. See More