If you have a dart board and want to mount it on the wall, you might be looking for some DIY dart board backboard ideas. Here are simple ways to make your dart board backboard that won't cost much and can be done quickly. These backboards are the most important part of your dartboard. It will protect the surface of your wall from damage and keep the darts from falling off. The backboard should be at least one inch thick and made from strong material like plywood or particleboard.
Easy DIY Dart Board Backboard Ideas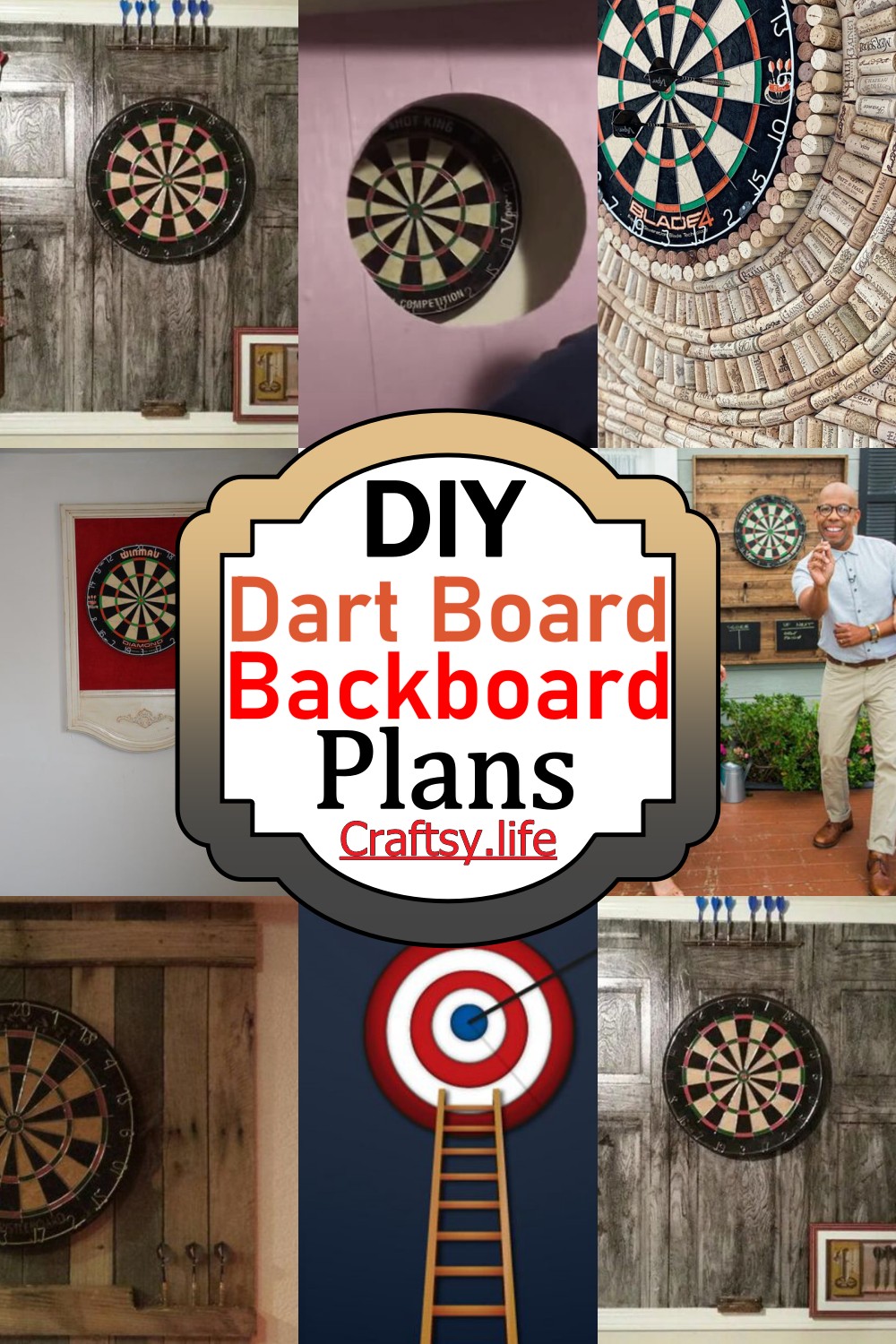 Want to play darts at home? Build a dartboard backboard, then hang it on your wall, so all you need is a stool or chair to start throwing! Here are the plans to create an amazing DIY Dart Board Backboard. This project is simple enough for all ages, which makes it perfect for families and friends. The materials are easy to find, inexpensive, and can be found in almost any home improvement store. Beginners or expert sawyers will also enjoy the added dimension of learning this new skill!
Benefits Of DIY Dart Board Backboard Plans
Building your dartboard backboard is a great way to save money and get exactly what you want in a backboard. Here are some of the benefits of homemade dart boards:
Costs less:

 The cost of materials to build a custom backboard is much less than buying a premade one. You can also buy used materials at second-hand stores and yard sales, saving even more money.

Customized:

 Your board can be as unique as you want it to be, with paint or stain colors that match your decor or even your favorite sports team colors. You can also add designs or personal touches on the board using stencils, paint, or even decals if you have an artistic side.

Fun:

 Building your own Dart Board Backboard is fun and easy! Most people enjoy doing things themselves when they have time on their hands. Plus, you'll have something unique that nobody else has!
How To Make A Dartboard Backboard
A dartboard backboard is a must for your home, especially if you and your family love throwing darts. With the right set of tools, making this board is easier. So, If you want to make your Backboard for darts boards, this video will show you how. You need to gather the materials, which include wood pieces, glue, a staple gun and nails, a miter saw, and a table saw.
$25 DIY Dart Board Backboard
If you're looking for a way to protect your walls or keep your kids out of trouble, try making this dartboard backboard made from insulation, glue, felt, and a tape measure. It should cost less than $25, but the total cost may vary depending on where you source your materials. This DIY dartboard backboard protects your darts and wall while adding a style touch. This video shows you how to make one by covering a foam board with black felt and taping foam strips.
DIY Dart Board Backboard
This is a fun and easy way to recycle your pallet wood and turn it into a dartboard backboard. It's perfect for those who like to play games and have fun with friends or family. During the project, you will learn how to disassemble reclaimed pallets, cut and sand each piece of wood, and put them together. The step-by-step tutorial guides you on turning the pallet woods into a beautiful dartboard backboard with a few basic tools and simple techniques. This Backboard is great for any home with a dartboard!
Easy Dart Board Backboard
Your dartboard backboard doesn't have to be boring and unappealing. You can turn pallet wood into a unique, interesting-looking centerpiece that adds color and character. Follow this project video guide to make your own wood backboard with easy-to-follow instructions. This dartboard backboard will make your game of darts more fun and enjoyable. It was made from pallet wood and will look great in your man cave!
DIY Dart Board Backboard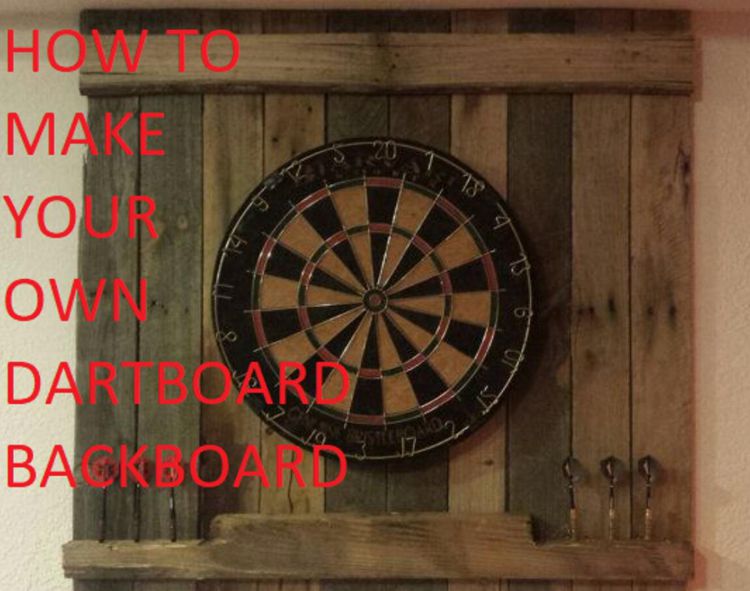 This guide will teach you how to build a durable and attractive dartboard backboard with only a few basic materials and tools. The project is suitable for beginners looking for an affordable way to enjoy the time spent playing the game of darts. So, Learn to make your dart board backboard, made from felt. This DIY project is simple and can be enjoyed by the whole family.
Build A Dart Board Backboard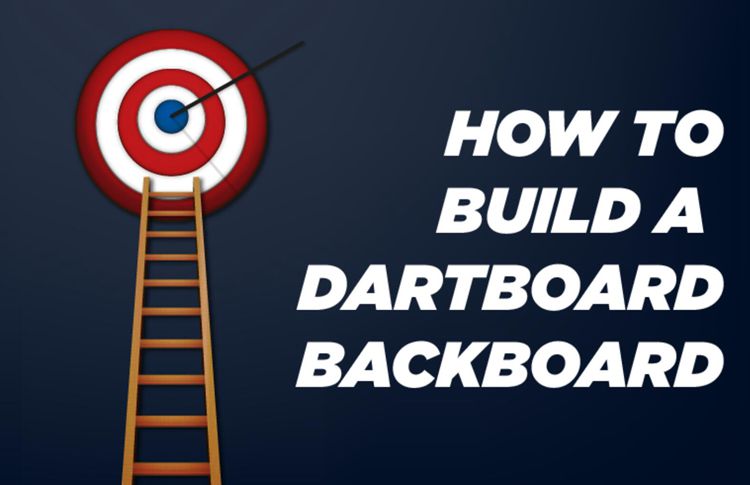 If you love playing darts, you need a backboard to protect your wall. You don't have to worry about your wall once you have this Backboard. The Backboard will protect your wall from damage, and it's easy to make with materials you probably have at home! Try this easy tutorial and see how you can build your dartboard backboard with felt fabric, pencils, and glue.
You can also see: DIY Board Game Ideas 
DIY Dartboard Backboard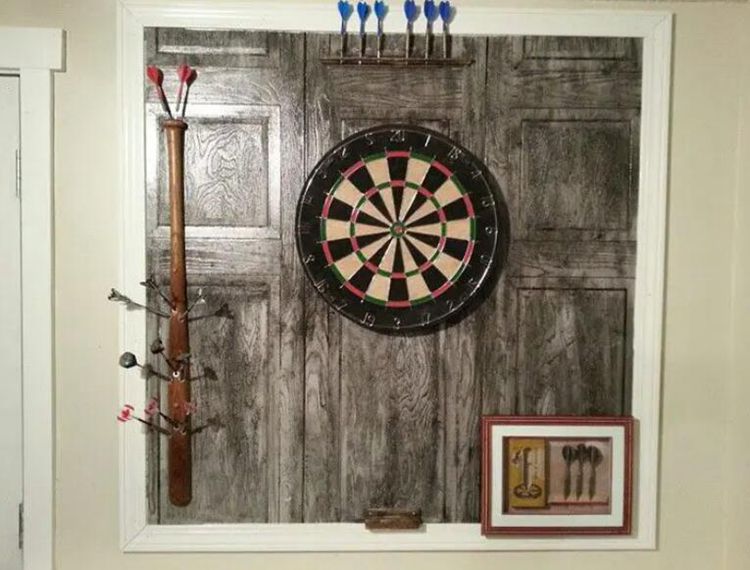 Have you ever wondered how to make a dartboard backboard? Did you want to build your custom dartboard backdrop with the perfect design and color? This simple step-by-step DIY project will show you how to make a fantastic backdrop that protects your darts and beautiful dartboard view. The great thing about this project is that it only takes a few hours to complete, and no special tools are required. After building your Backboard, you will have a great-looking dartboard that makes the game more enjoyable.
$25 DIY Dart Backboard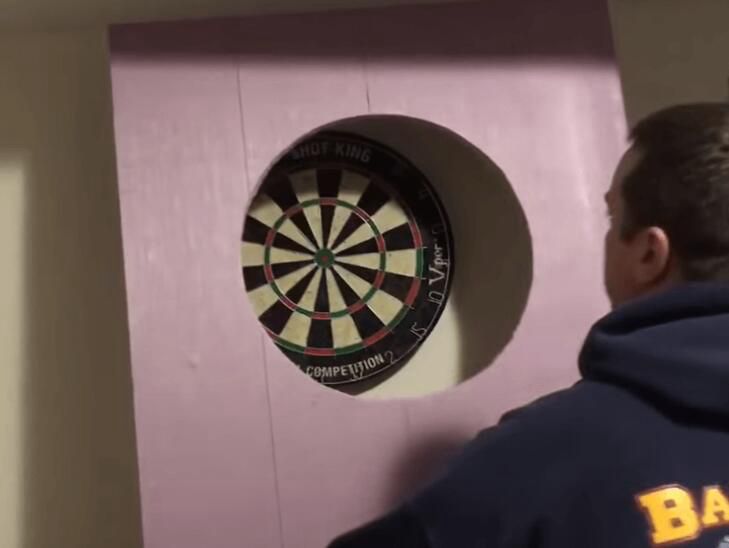 This DIY Dart Backboard is the perfect solution if you're looking for a cheap and easy way to upgrade your game space. This project can be completed in under an hour using materials readily available at your local hardware store's paint department. You'll be surprised how easy it is to make a full-size backboard for your dartboard. Not only will you save money over buying one, but you can customize it any way you like. Follow the step-by-step instructions in this guide to build a simple and sturdy backboard.
Quick And Easy Dart Board Back
Add this dartboard backboard to your man cave or game room. This DIY project is quick and easy. To complete it, you will only need a sheet of plywood, pallet wood, and a glue gun. Using these materials, you can create a beautiful back for your dart board in no time! So if you are looking forward to creating something unique for your home or office and want something that will last long, then keep reading!
Smart DIY Dartboard Surround
Here's a great DIY project that will make you appreciate the fun of darts. Make a surround for your dartboard using reclaimed wood and stain to match your bar or basement decor. There's no mistaking this dartboard as something you built yourself. DIY enthusiasts will surely be pleased with this project's clean and simple design. The wooden surround can be painted or stained to your liking and comes together easily.
DIY Cork Dart Board
A super cool thing to do is make your Dartboard or Backboard. You can buy one at the store, but they all look the same. Instead, try something different and make your own with wine corks! They're inexpensive and look great when mounted to your designed frame. This project is super simple and quite stylish! Using corks to create a design on your Backboard will give it a lot of character.
Reclaimed Wood Darts Backboard
Reclaimed wood boards are the ultimate expression of craftsmanship, showcasing the beauty and age of reclaimed lumber. The rustic appeal adds to its distinct appearance and displays a sense of history that impresses your guests. So, If you're looking for the perfect Backboard for your reclaimed wood darts board, look no further! Designed to fit any reclaimed wood, this Backboard will ensure an awesome display.
Outdoor Dart Board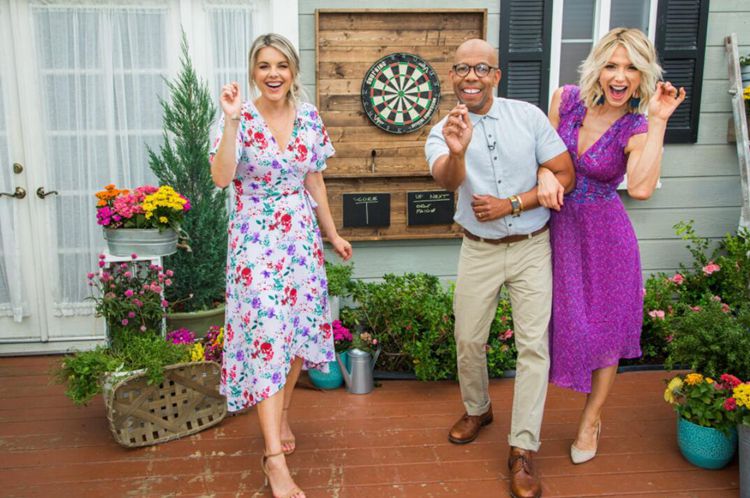 The outdoor dartboard is one of the best things to have in your backyard. It looks great, is safe for the environment, and allows friends and family to come together. Made of wood, this outdoor dartboard is beautiful and durable. They're designed to be played outdoors and will weather any storm. Follow the instructions below, or use a power tool if you prefer! And Drill holes where you want to hang the brackets on both sides.
Homemade Dart Board
If you're looking for a simple design for a dartboard frame, then this guide is something you need to look into! All you need to create this frame include a corkboard, markers, scissors, a hot glue gun, circular objects, and darts. So, Have some fun with your friends and family by creating a homemade dart board. You can create this classic game in your own home with simple materials and tools.
Wine Cork Dartboard
You can make your own personalized wine cork dartboard using a bottle of wine and its corks. The finished product is a beautiful, creative, functional wall hanging for your smoking room or bar. You can arrange it any way you want! This cork dartboard is great for a wine lover or anyone with a newly furnished game room. The unique and fun design will add to the decor while you enjoy family time!
Stylish Dark Board Frame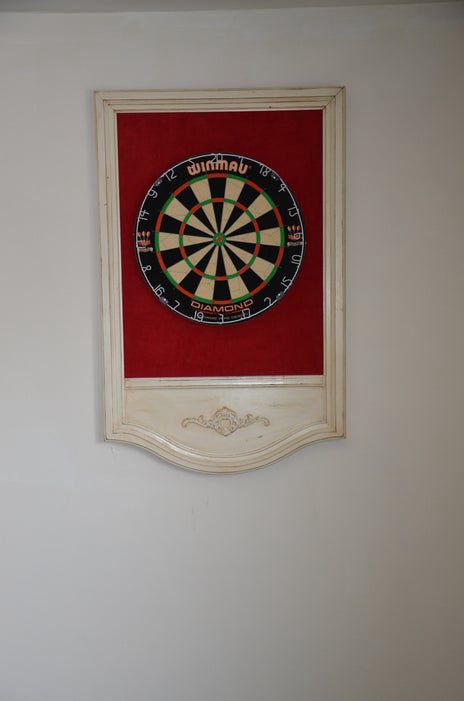 Want a stylish and secure way to hang your dartboard? This stylish setup is sure to impress anyone who walks into your home. It's an alternative take on traditional hanging methods, using a corkboard wrapped in red fleece fabric as the back piece that covers the frame. This way, you can have a clean and classic design for framing your dartboard. Go through this guide to learn more!
DIY Dartboard And Backboard
Building a dartboard is not only a great way to pass the time, but it's also timeless and fun. It's easy enough for anyone to make their dartboard and Backboard; all you need is an old door, foam board, and a few household items. Best of all, most people have these items lying around anyway because they're basic home supplies! Check out this video with step-by-step instructions on how to make a dartboard yourself.
DIY Dartboard Surround
If you are a dart enthusiast, you probably know the importance of having a backboard for your dartboard. A homemade dartboard surround will allow you to customize how you play darts. Whether you want to add niches where you can keep your accessories while playing or whether you want to make them more beautiful, this DIY project is all about creating a customized path around every game area. The video will show you the complete procedure.
DIY Dart Board Foam Surround
Darts are fun and are one of the most popular games. When you take them out with your friends or family, you need a great dartboard backboard that can hold up against all the fun and excitement. You can get that when you use this foam board for your dartboard to create a great place for playing darts." The form allows you to cut the foam board into any shape you desire, making this an easy project for both beginners and old pros.
How To Make A Dartboard Backboard With LED
This project is great for anyone that wants to make their dartboard and Backboard. The video includes detailed instructions, so it's easy to follow along. This DIY project can be completed within a few hours and is perfect for improving your game room or man cave. Once you're done with the assembly, you can remove the LED light so that you can hang the board on the wall at home or bring it to your next dart tournament—You'll need some basic tools like a tape measure, jigsaw, and drill with a pocket hole jig attachment.