Dance floors come in all shapes and sizes, depending on their purpose. They can be a large, polished hardwood platform that serves as the main stage of a concert hall, or they can be a small, intimate space made from plywood furniture and carpeting. There are dance floors indoors, outdoors, above ground level, and below ground level. Dance floors come in all shapes, sizes, and materials. Some are built and designed by professionals, while others originate with an idea from a DIY enthusiast, such as these DIY Dance Floor Ideas. A few are born out of necessity; some are created strictly for fun. No matter how they're made, they all have one thing in common: they help the guests have a good time!
Cheap DIY Dance Floor Ideas

The best party or get-together is where the host throws an epic dance party. Whether you're a professional DJ or just a regular person that knows how to use your phone as a sound source, we can all agree that music and dancing are the keys to any social gathering. But what if your living room isn't big enough for a DJ setup? What if you don't have the space or cash for a fancy LED-lit dance floor? Never fear! These DIY dance floor ideas will help you turn any blank wall in your home into a dance floor--no paint required.
Advantages Of DIY Dance Floor Ideas
When it comes to dancing floors, you have two choices: rent or buy. If you're doing a lot of events in a short period, then renting is probably the way to go. However, buying one may be more cost-effective if you want a dance floor for a rare event.
Here are some advantages of DIY dance floor ideas:
You can save money by making your own dance floor. If you're using it occasionally, there's no need to spend thousands of dollars on a professional installation. You can do it yourself and save hundreds of dollars.
It's easy! Most DIY dance floors use similar principles, so once you know how one works, then learning how another work is just as simple (and fun!).
You don't have to hire anyone else! This is probably one of the biggest advantages of DIY dance floor ideas. You can save time and money by doing everything yourself rather than paying someone else to do it for you.
DIY Sprung Wood Dance Floor
If you love dancing, there's no better way to get your groove on than installing a sprung wood dance floor. It provides an amazing surface for ballroom and Latin dancing and is perfect for people of all ages. This guide will be useful for those who want to DIY a sprung wood dance floor. It includes an elevation plan, a list of materials and their standard dimensions, an algorithm for calculating the thickness of the sleepers, useful resources and links that may be helpful during the process, and photos of all the steps for building your own dance floor.
Dance Dance Revolution Floor Pad DIY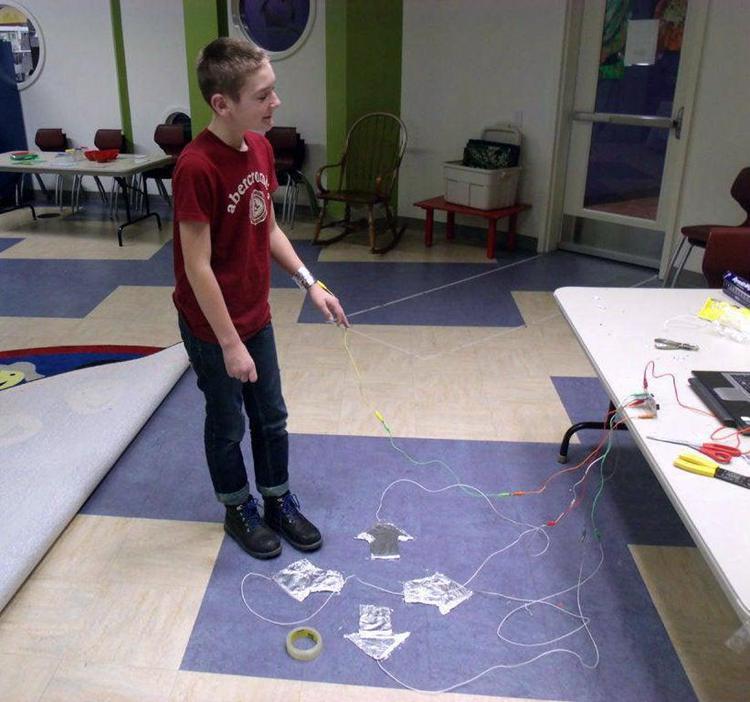 This Makey Makey floor pad features a cardboard box, aluminum foil, and a Makey Makey kit. It can be used to make music and dance on it! You will get the same floor mat professionals to use at the beginning of a set. This is an easy way to add extra oomph to your dance game. The only downside of this project is that it requires you to find some cardboard, aluminum foil, and other household items, but it's worth it!
DIY Tap Dance Floor From Scrap Wood
If you want to build a tap dance floor over the weekend, this guide is for you. The total cost is just $13, it requires no special tools, and it can be built out of materials you probably already have. This is the article you need to read to make a super-easy amateur tap floor. It does not require much time, as well as it does not need any woodworking knowledge. The materials are quite simple, so this project might be perfect for beginners. You can use it for a dance recital or even for practice.
How To Make A Dance Floor Out Of Plywood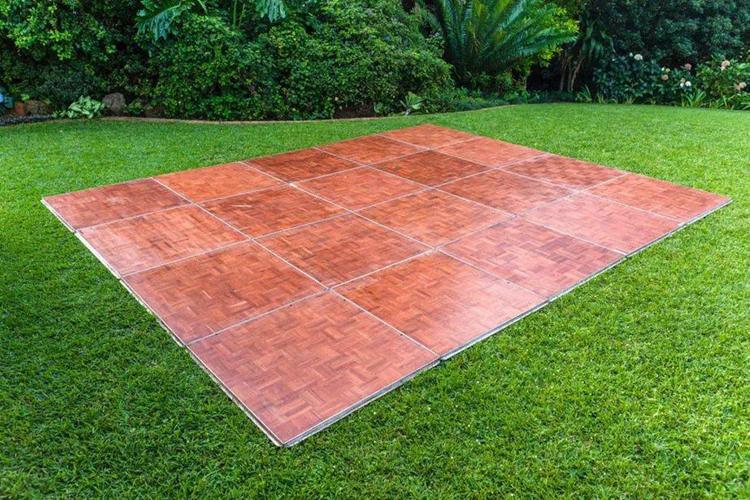 This is a great place to renovate your office or workshop. It will be easy to do, and you can complete it in less than a day. Take this opportunity to replace the old worn carpeting with new wood flooring. It is important to ensure that the flooring is not too slippery and feels comfortable to stand on. When making your own dance floor, you must decide whether it will be indoors or outdoors. If you are looking for an indoor dance floor, you should use concrete slabs finished with a top layer of plywood or other solid material.
Dance Floor DIY
Your dance floor is ready to go in a matter of hours. This video tutorial will walk you through building your own dancing area, including preparing plywood and attaching it to the floor frame. Make your own dance floor by ensuring everything is attached and you have a nice natural stain on them. This video will show you how to make a dance floor. The steps start with finding supplies and preparing the plywood, then sanding it down, staining, and sealing it. It's a great project for beginners and will turn a room into the perfect dance party space!
DIY Dance Flooring
Dance floors, like skate parks or ski resorts, allow people to engage safely in recreational activities. Many people dance for fitness, but many enjoy getting out there and having fun. If you can't afford the accessories or even a decent pair of shoes to dance, this project will show you how to make your own DIY dance floor from scratch. This is a common DIY project for dance floors and a great way to get new flooring for your kid's recital or birthday party. It's also a fun activity to help parents bond with their kids over a fun project, such as building this easy DIY dance floor.
DIY Ultimate Dance Floor
Are you looking for an easy way to create an awesome dance floor for your class? This is the project for you. You can use it as a ballet bar, jazz bar, or hip-hop dance floor. It's also great for gymnastics classes—if your floor is a little soft, this can add some extra cushioning and make a difference in the comfort of your students' feet. The dance floor can sit on top of any surface, but it's easiest to put it on a hard surface like tile or wood so dancers don't trip on carpeting.
How To Build A Floating Dance Floor
Floating dance floors are exceptionally exceptional. They give an extra bounce to your dance floor and thus make you feel good to dance on them. So, read on if you want a high-quality dancing floor that floats over the one below it and feels good while dancing. The base of this floating dance floor was made from foam pads, and 2×4 pieces of wood were assembled to form a grid. Building a floating dance floor is not complicated and doesn't cost much. This DIY tutorial shows you how to build a floating dance floor that feels great under your feet and won't dent or damage the dance floor around it.
How To Make An Outdoor Dance Floor
Decide whether it will be a square, rectangle, or oval shape. The next step is to design the layout of your dance floor. Decide how big you want your dance area to be. Now, then mark out different sections on the ground using masking tape. These would be where you set up your speakers, lights, and tables for food and chairs. Using a round-shaped dance floor, you can also draw lines parallel to each other so that people get space for dancing and give them room for sitting down on chairs.
DIY Indoor Epoxy Dance Floor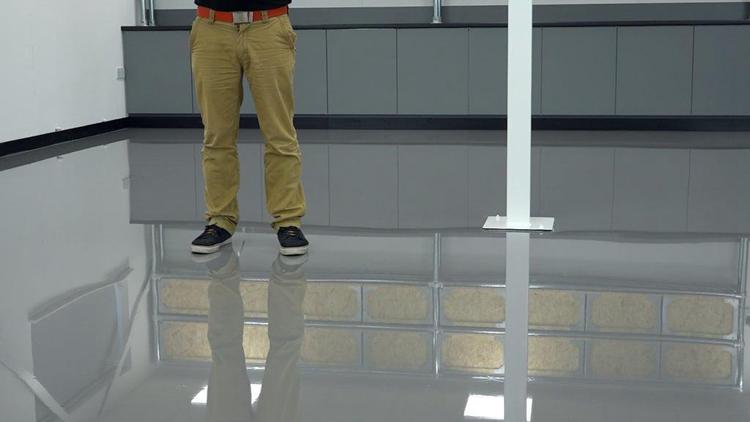 Are you looking for the best way to dance at home? Making your own indoor epoxy dance floor is a great way to get all the benefits of dancing while staying fit and having fun. To start, you need to make sure you have a suitable room. The room should be well-ventilated and heated, with dryness and humidity levels appropriate for epoxy application. With this floor, your house can have a smooth and shiny finish daily. Prepare yourself for dancing competitions with all your friends in a friendly atmosphere.
How To Build Your Own Dance Floor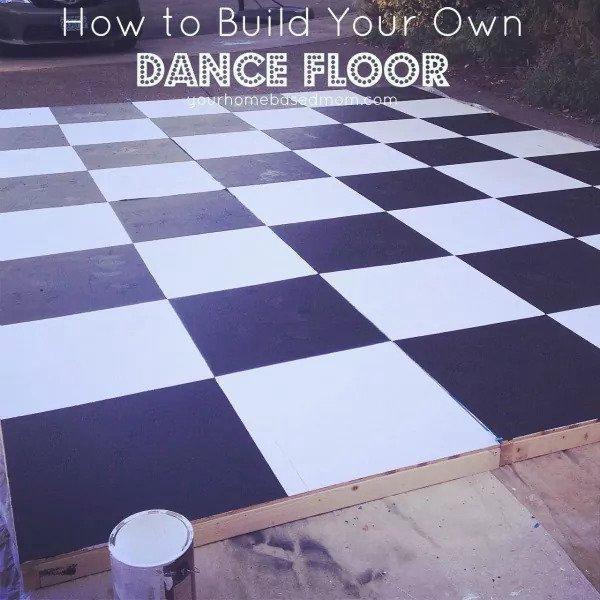 Are you a DIY lover? If yes, you will love to make your own dance floor. Building your dance floor can be creative and fun if you create it with your loved ones. You do not need to spend so much on commercial floors, especially when living on a budget. All you need is some basic materials and patience. You can build a dance floor for your home or a dance studio. This is the best way to save money since it is much cheaper than commercial options. Also, it will come with new features not present in already-crafted floors.
DIY Dance Floor From Recycled Pallets
DIY dance floor from recycled pallets? Yes, it is possible with this guide. With the help of these instructions, you will learn how to turn a bunch of pallets into a beautiful and useful outdoor dance floor. Take time off your busy schedule and build a DIY dance floor from recycled pallets. This project will help to save money and time as you can create a unique dance floor that is durable, lightweight, and inexpensive. You can create a dance floor with recycled pallets with the right tools and materials. This flooring is perfect for parties and events.
How To Build A Dance Floor
There are many ways you can build a dance floor in your home. A dance floor is a great way to add character to any room and can be great fun for kids and adults. You can buy dance pads or tiles, but they are expensive, and you may want to do a DIY project to save money. To build a dance floor, start by building a base assembly. Then, place plywood and apply aluminum adhesive to keep it in place. Then, use a paint roller to apply water to the vinyl tiles. Finally, take the tiled floor out of the room to dry overnight.
DIY Dance Floor Idea
This video is a super-easy way to build a DIY sprung dance floor for your next party! This would also be a fun project to try with your kids or to help them learn about angles and angles of repose. You can use it at parties or even at the office. The DIY dance floor will be stable and durable for professional or home use, reinforced with a sprung mat and a regular mat. With this DIY dance floor idea, you can use materials you already have at home. If anything is not used, it could be donated or reused.
DIY Floating Dance Floor
If you love dancing, you want to add this DIY Floating Dance Floor to your living room. This is a fun project that is easy to build and can be done in less than a day! It features a dance floor with integrated speakers to move around and have sound fill your space. A DIY floating disco dance floor is a great way to get your family and friends shaking their tail feathers. To build one, you'll need a square-foot section of bare concrete. Then glue pool noodles to the corner of the concrete—pool noodles come in standard lengths of 8 feet so each corner will require two. Once you have glued all your pool noodles, lay down plywood and cover it with ¼-inch thick sheets of Marley laminate.
How To Build A Dance Floor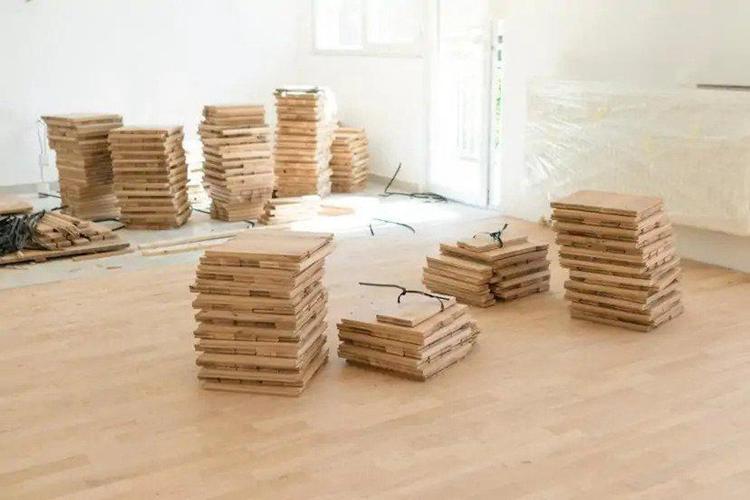 The dance floor is one of the main features of any club or bar. People go to these places to dance, drink and have a good time. The dance floor must be built correctly to get the best experience out of dancing at a club. Building your own dance floor will make you appreciate the art of stepping up, turning out, and getting down. But before you get excited, we need to explain the kind of dance floor that will suit your needs. The one to build will depend on where you want to use it and what type of dancing it will be used for.
DIY Individual Tap Dance Floor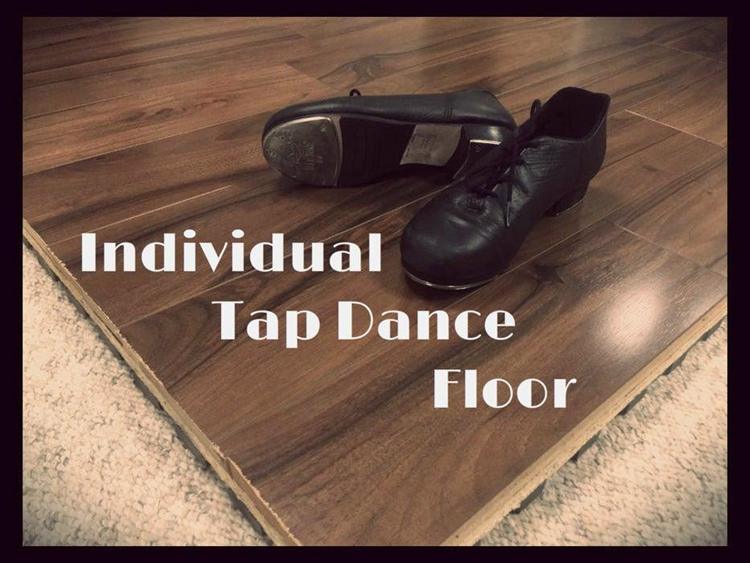 The individual tap dance floor can help you replace your tired carpet with something healthier and more durable. It does not take a lot of time to make, and it is pretty simple and cheap to build, although it may be more difficult than you think. This tutorial will propose an easy-to-make DIY Individual Tap Dance Floor based on OSB sheathing, jigsaw-type flooring, and liquid nails. This easy-to-make dance floor is perfect for those who like to practice tap dancing. It can be pre-cut by the Jigsaw and then nailed together and attached to a dance studio flooring. It will prevent fatigue and injury, allowing you to tire less and improve your workout speed.
DIY Pallet Dance Floor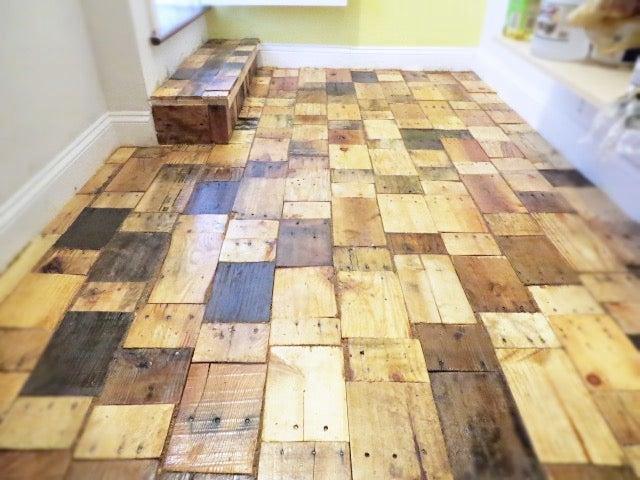 This DIY pallet dance floor project will change your life! After laying the blocks, grout will be mixed and added to the seams before filling them with polyurethane. The result is a beautiful and durable dance floor that will last for many years. This DIY pallet dance floor was made from wood pieces in the shape of a pallet. After laying the pieces together and checking to ensure they're all still intact, it's time to grout. Grouting is mixing sawdust, gloss oil-based polyurethane, and mineral spirit to create your own unique color. A great way to create a dance floor out of inexpensive materials and add some personality to your home!
How To Build A Dance Floor On Grass
Dance floors are usually made of gravel or concrete. But if you want a little change and want something more original, you can use wood flooring for your dance floor. This is useful for outside events, especially when no proper flooring is available. Building a dance floor on grass is one of the most popular ways to make your event or party memorable. It gives a vibrant atmosphere and makes your guests comfortable with an attractive area to dance or picnic. This tutorial will teach you how to build a dance floor on grass.
You can also see: DIY Ballet Barree Ideas 
DIY Pool Noodle Dance Floor
This DIY pool noodle dance floor is a fun and creative way to decorate your party. You can make discs of pool noodles in many different colors and sizes. You'll also need ¾" plywood sheets, glue, and scissors. You can use a jig to cut the pool noodles and if you don't have one, make the size of the disc the same throughout. Before gluing them down, seal each disc, so it's smooth and ready to go. If you're not up for making your own dance floor, you can buy pre-made dance floors online or in any local store that sells audio equipment.
How To Make A Pixel Dance Floor At Home
Are you a fan of video game dance floors? The pixel dance floor is one of them. This video tutorial will teach you how to make your own pixel dance floor at home. It is quite simple and easy to do. The instructor started by outlining/planning for the floor on a sheet of paper. Then he drew out each pixel using a pencil and ruler. You can then place these pixels together like puzzle pieces along with strong adhesive tape as you work towards making your pixel dance floor design come alive!
DIY Tap Dance Floor
Love tap but don't want to pay the fees to take classes? This DIY tap dance floor is a cheap and easy project that produces a soft surface perfect for your tap needs. This tap dance floor is a great addition to any room, whether you want to use it in the bathroom or kitchen. It's easy to make and requires just a few materials that are easy to get at home improvement stores. Once installed, it will look like an original piece of art! This project uses plywood, rubber mat squares, and polyurethane for a durable surface suitable for any use.
How To Make DIY Tap Dance Board
If you love tap dancing and want to practice at home, then this DIY tap dance floor is the answer. You can make it out of cheap wood and glue a foam mat. It's cheap and very easy to do. Tap dancing is a fun and rewarding way to get in shape and lose weight. This DIY tap dance floor allows you to practice independently without spending too much money or time on it (it's not that difficult). The best part is that all you need are some simple tools, some spare wood, and a piece of foam – all of which cost a few dollars.