20 DIY Cowboy Hat Ideas And Crafts
Cowboy hats are a popular trend that has been around for decades. They have been seen in movies, TV, and music videos. These hats have become popular among men and women alike because they can be worn with almost any outfit. There are many types of cowboy hats, but they all have one in common: they are durable. If you want to get a hat like this for yourself, you should consider doing some DIY cowboy hat ideas. 
These fun and easy crafts are great for showing off your cowboy skills. There are many different ways to make a hat, and these projects can be easily customized to fit your personality. Make a cowboy hat out of anything you like with this large selection of ideas and tutorials, and there's something for everyone!
DIY Cowboy Hat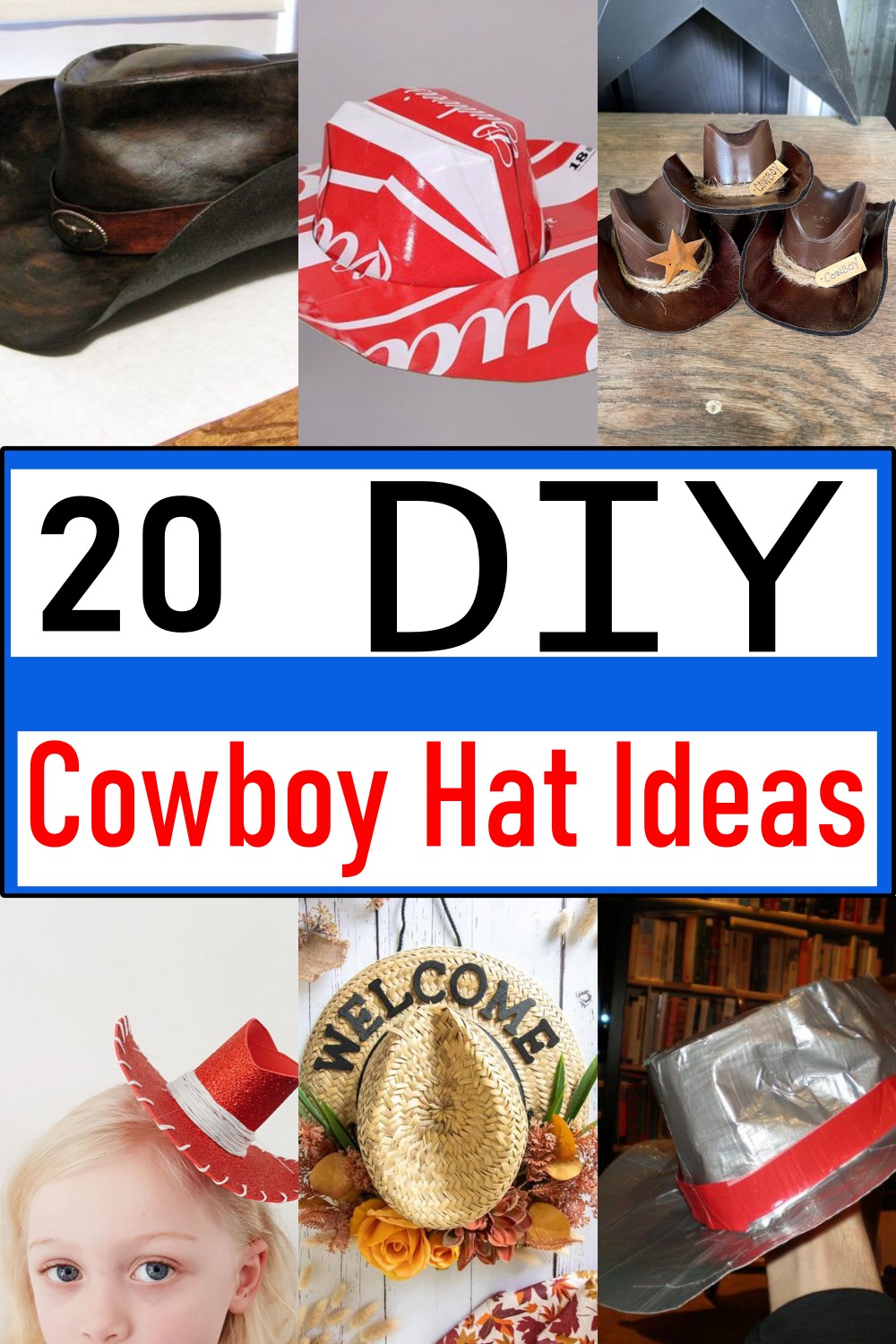 When it comes to DIY cowboy hat ideas, you can never have enough. If you're wearing a cowboy hat, why not make sure it's customized to fit your personality? The best part about making your cowboy hat is that you won't have to spend much money on it. You can easily find all the supplies needed at your local craft store or online. You can even make your pattern if you don't want to buy one! Check out these DIY cowboy hat ideas to make your cowboy hat.
You Can See the following: 25 DIY Hat Rack Projects To Organize And Store Hats
Benefits of Making Your Hats
Have you ever wondered why cowboys wear cowboy hats? Well, there are many reasons for it. But here are some benefits of DIY cowboy hat ideas.
Save money: The first benefit is that you'll save money by making your hat. You don't have to spend hundreds of dollars on a new one or buy an old hat from a thrift store and make it look new again. Instead, you can make a new hat with your hands and get precisely what you want!
Personalized design: Another benefit is that you can personalize the design of your hat so that it fits perfectly with your style and personality! You can choose any color or pattern that suits your preferences and create something unique and special just for you!
Fun project: A third benefit is that making your cowboy hat can be fun! If you've never tried sewing before, this will be an excellent opportunity to learn how to sew on your clothes or other items around the house, such as curtains or pillows!
Hand-Crafted Leather Cowboy Hat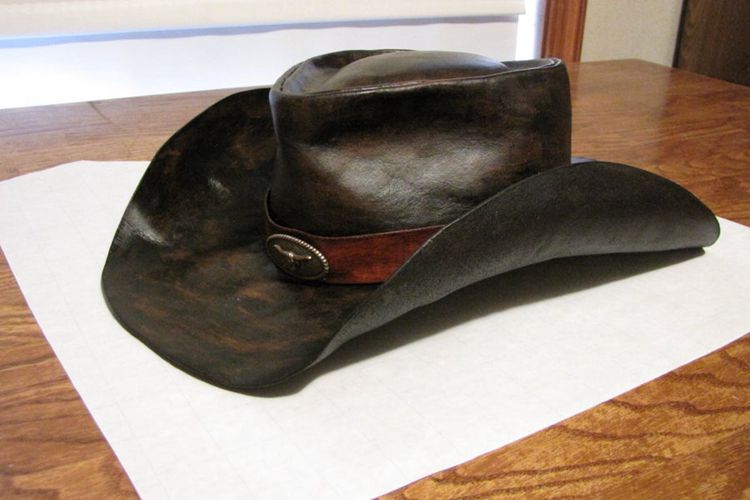 It's time to go back to basics! With this DIY Hand-Crafted Leather Cowboy Hat, you can create a classic hat with excellent looks and outstanding durability. You can choose to make this cowboy hat as a slouchy cowboy hat or a beanie hat. In this way, you won't only be able to show off your unique personality but also enjoy the comfort of wearing your own handmade thing. This cowboy hat is made from genuine leather and is an excellent gift for special occasions, such as birthday presents, Christmas gifts, or just for events!
Beer Box Cowboy Hat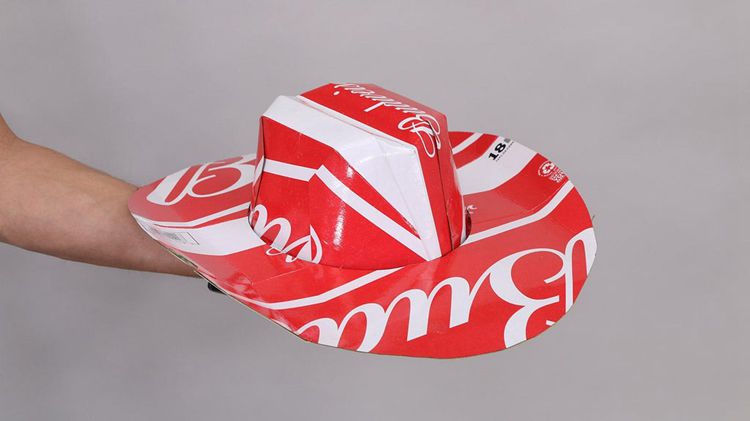 This DIY beer box cowboy hat gives your favorite brew a little personality. With just a few supplies and simple steps, you can create the perfect hat to wear while enjoying a frosty beverage. All you need is an empty beer or soda box, scissors, and glue. Follow these simple instructions, and you'll be ready to impress all your friends with your new beer box cowboy hat.
Making A Cowboy Hat
Creating your cowboy hat is a great way to spend time together. Your little one will feel like the cowboy or cowgirl they want to be and make a fun craft simultaneously. This creates an excellent gift for those who love cowboys and western-themed parties or even just for the cowboy at heart. Learn how to make your cowboy hats! This project is so much fun and will take very little time. You do not need a horse to enjoy this; visit the dollar store for all you need. The significant part is that they get to use their imagination while making it, and they will love to wear it!
How To Make A Cowboy Hat From Cardboard
You can make a cowboy hat from cardboard at home easily. This potato chip can cardboard cowboy hat is perfect for making costumes and creating the western look you want! This craft is super easy to make, straightforward to store, and you can recycle the material. It's an excellent craft for kids' parties or makes them as home decor to brighten up your house. You can also use it in school or work as a fun way to surprise someone. Here's how:
DIY Mini Cowgirl Hat
Who needs to buy a cowgirl hat when you can make your own? This DIY mini cowgirl hat will give you and your kids hours of fun as you create it with the pattern and craft materials. You can choose the design you like, pick a color from your favorite hat and start the hat of your dreams. These are fun and creative project that you can do with your kids. Make it the perfect accessory for any outdoor event or occasion, such as a bbq or even a close encounter with an animal!
How To Make A Cowboy Hat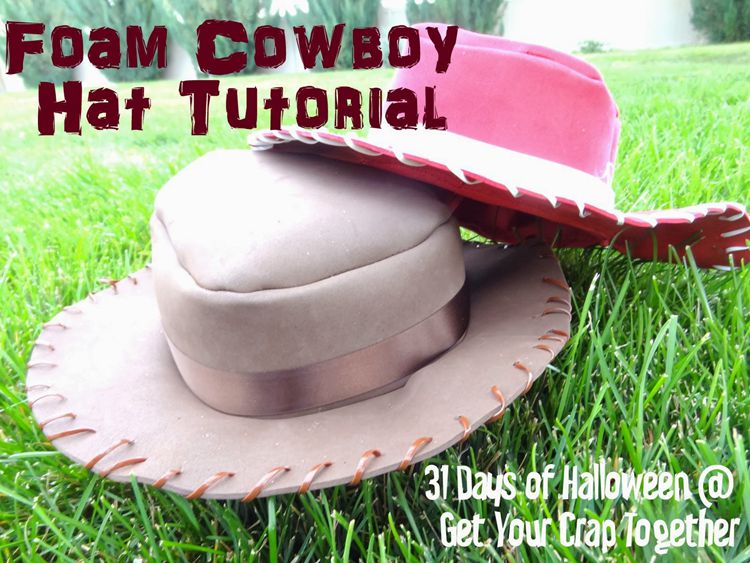 Hey, cowboy! Get ready for some fun crafting by making your very own cowboy hat. This project is perfect for the holiday season and will make a great addition to your home décor, especially during Halloween. You can use any paper you have at home, such as cardboard. This simple hat-making tutorial with step-by-step photos is perfect for kids of any age. It's so easy that your children can make it by themselves.
DIY Beer Box Cowboy Hat
A beer hat is a classic accessory that's great for entertaining guests, especially those with a penchant for drinking cold ones. But even if you don't like to play games with the boys, a beer box cowboy hat still makes a fun conversation piece. The cap has a base of an empty soda box and a lid cut from another. The top is covered in map material that can be used as your creative guide for carvings into shapes like cowboys. This DIY Beer Box Cowboy Hat project takes less than an hour to make and costs very little in supplies.
How To Make A Paper Cowboy Hat
This is an excellent project for kids to make while they are away at school or on vacation. If you have any paper crafting supplies on hand, it's quick and easy to put together. If not, it can be made with things found around the house or purchased at your local craft store (purchasing a paper cone hat will save you time). Learn how to make one and save money while at the same time creating something beautiful that can last a long time. It's a great way to get the kids involved in arts and crafts.
Duct Tape Cowboy Hat
This cowboy hat is an excellent idea for someone who wants to make jokes. This cap will surely make you stand out from the crowd. This hat won't make you hot so you can wear it anytime and anywhere. Your cowboy hat is ready to get some action. This DIY project will be a timeless addition to all your western-themed events where you come up with crazy ideas like making a duct tape cowboy hat and have fun while doing it!
How To Make A Cowboy Hat
Making a cowboy hat out of cardboard is an excellent way for kids to learn about design and engineering. They can experiment with colours and shapes to create their unique hats. This activity is also great for building fine motor skills. Learn how to make a cowboy hat for kids with your own hands. Give them the freedom to color it as they like and even decorate it with feathers or other young accessories!
Origami Cowboy Hat DIY
Are you looking for an excellent craft to make your kids happy? Do they love cowboy hats? Well, here is the answer! So, cowboy hat lovers, get a pair of tiny cowboy hats and make this Origami Cowboy Hat DIY video project for your favourite toys. This papercraft is super easy and fun. You get to create an elegant miniature cowboy hat, so your kids will be happy with anything they pull out of the box.
How To Make A Foam Cowboy Hat
Cowboy hats aren't just for cowboys. They make great party accessories, sportswear, and costumes, too! And making your cowboy hat is easy and fun. So gather your materials and get ready to start crafting! This excellent video will teach you how to prepare a cowboy hat out of foam, even if you don't have much experience. You can create this unique and remarkable accessory for Halloween parties, costume parties, or just hanging out with your friends. Great for kids and adults alike!
DIY Classic Cowboy Hat
Get your cowboy hat DIY and make this fun, simple project with your kids. They'll love giving their costumes an extra special touch while they learn to work together as a team. This hat is for those cowboys who want to make their hats. It's an easy DIY project perfect for making a scarecrow hat or just for wearing around the house! You'll love the memories you create with your kids making them.
DIY Cowboy Hat Wreath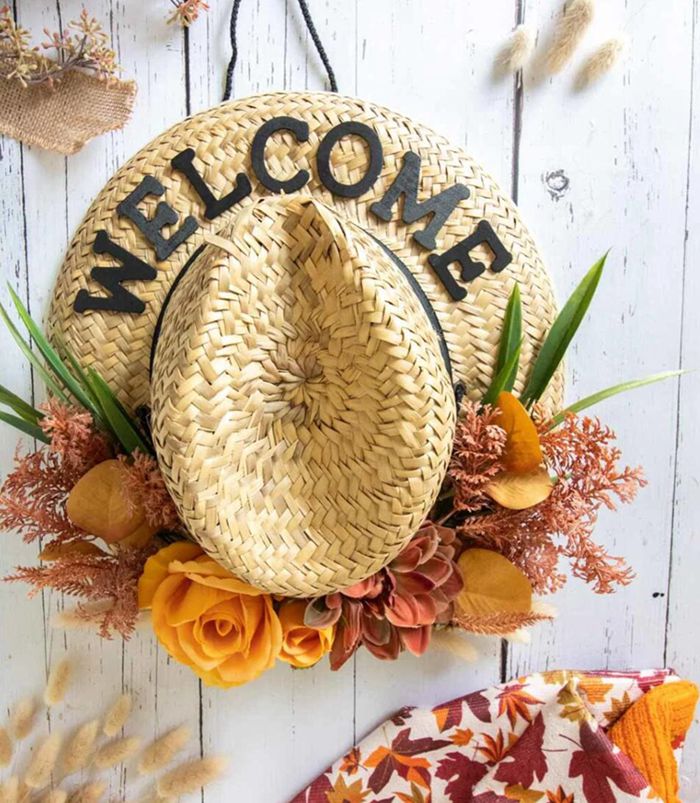 Bring warmth, color, and country style to your home with this DIY Cowboy Hat wreath! With this easy-to-make cowboy hat wreath, you can hang it on the door, in your garden, in your room, at the office, or anywhere in your home. This is a fun craft that's perfect for spring and summer parties. This is an excellent craft for the festive season, and you can make it from any materials that come your way. You can recreate this DIY without any problem and make your house look beautiful.
Mini Cowboy Hats
Kids love to play cowboys, And if you'd like to dress up your kids for their school play but don't want to spend too much on a cool hat? Create this DIY mini cowboy hat in less than 15 minutes! This DIY is fun and relaxing as well as educational and enjoyable. You want to have a good time and spend quality time with your kids. Whether you're dressing up for a school play or just fun, there's no reason for your costume to look cheap and boring. You can easily make your Cowboy Hat at home!
Giant Cowboy Hat
This is your DIY project if you love making a statement and have an eye for craft. It's sure to get your neighbors talking, and it will serve as a great topic of conversation when you throw that party. The best part is that it only takes a few supplies and tools, so you do not need to spend a fortune trying to create your giant cowboy hat! All it takes is some felt, glue, and paint. It's not difficult to put together, but it does take a while, so be sure to plan. This Giant Cowboy Hat guide will teach you how to make an oversized cowboy hat with your hands. It's cheap, easy, and looks fantastic!
DIY Paper Cowboy Hat
Love paper crafts? You won't believe how easy it is to make your paper cowboy hat! You can create one of your own with a template, glue, and scissors. Make it for yourself or as a fun project with your kids. Who doesn't love DIY crafts? The paper cowboy hat is an excellent activity for your kids. It will keep them busy, and they will have great fun. You can also try it yourself, and it's effortless and straightforward! Step-by-step instructions in this video make creating the perfect party hats easy.
DIY Cowboy Hat
You are going to love making your leather cowboy hat. The process is easy; you can decide what type of leather you want to use, how many colours you want to add, etc. Making your own is the best solution if you have no time to take a shopping trip or can't find exactly what you're looking for. And once you start making them, they will be ready in no time! This video and the step-by-step process will teach you how to make your leather cowboy hat at home.
DIY Fedora Hat
This DIY Fedora hat is an excellent last-minute project that can be completed in hours. Great for beginners and experts alike, this hat lends itself to experimentation. You can also shred, gather, or stencil your fabrics for fashioning your custom hats! So, if you want to be unique, this DIY Fedora Hat is perfect for you. It does not need to cost you much because it requires only a thrift fabric, glue, cotton flannel, and elastic band for the finishing touches. Featuring a classic shape, it's easy to adjust the fit based on your taste.