Suppose you are looking for a fun, challenging, and inexpensive project to do this weekend. Why not make cornhole bags? Cornhole bags are a great addition to your cornhole game. these are the game equipment used in a competitive lawn game, also known as "corn toss." Cornhole is a fast and exciting game played between two opponents. This article has everything you need to make your own corn hole game from the required materials and the step-by-step procedure to complete the project. So, Check out these DIY cornhole bag ideas and make yourself some of these great bags for your next game.
DIY Cornhole Bag Ideas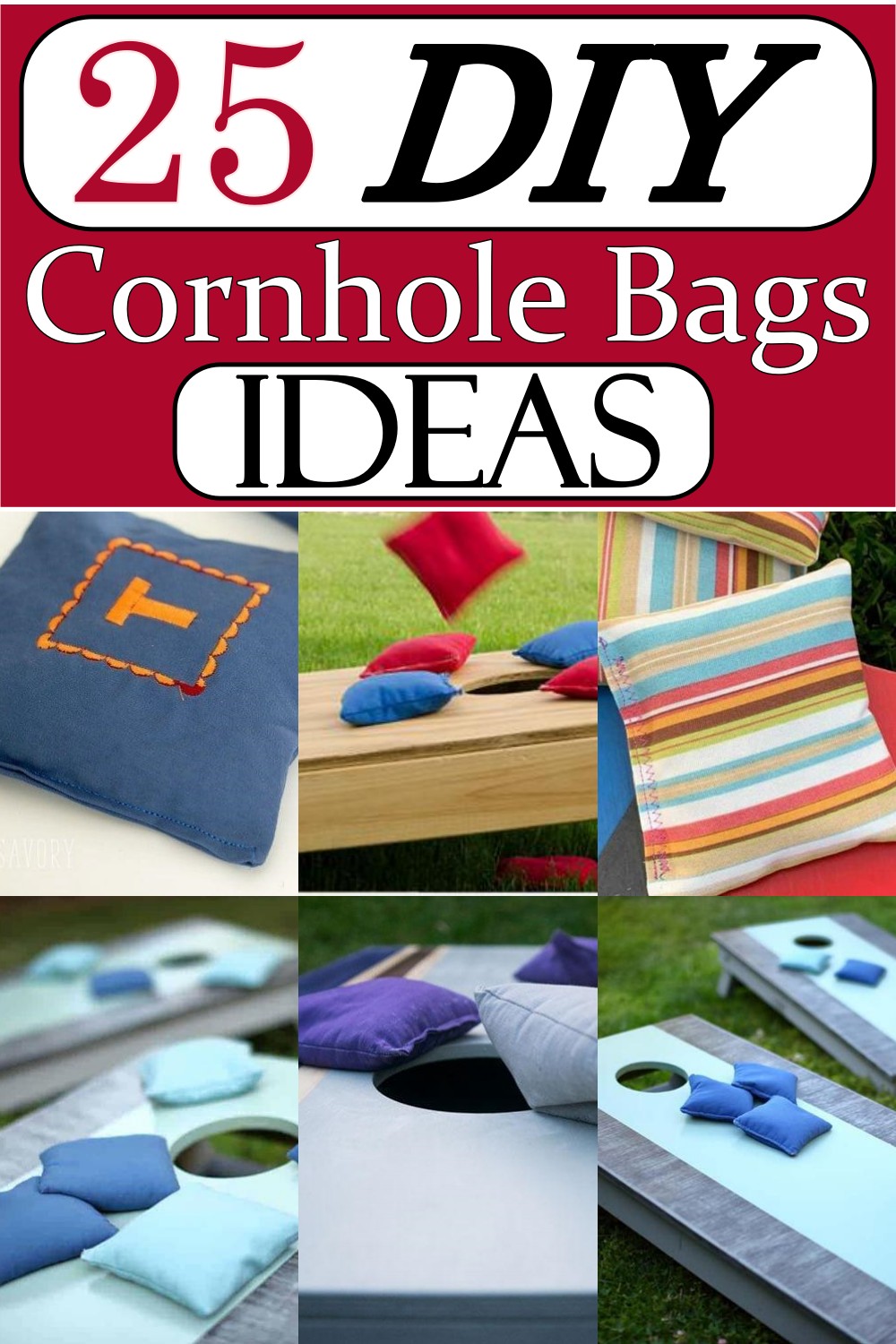 If you love to play cornhole with your friends and family but know there is no way you will spend money on more expensive bags when you can make it yourself, then this article is for you. Cornhole bags are the most important part of your game, so it's no surprise that much thought goes into crafting the perfect cornhole bags. There are many ways to decorate your cornhole bags with decals and paint, but you may run out of ideas after a while. Here are some of the best DIY cornhole bag ideas for you. These are all very simple projects that anyone can do at home.
Try these 25 DIY cornhole bag ideas below; These DIY cornhole bags are easy to make and a great way to give your boards a custom look!
You Can Also See:
How To Make Cornhole Bags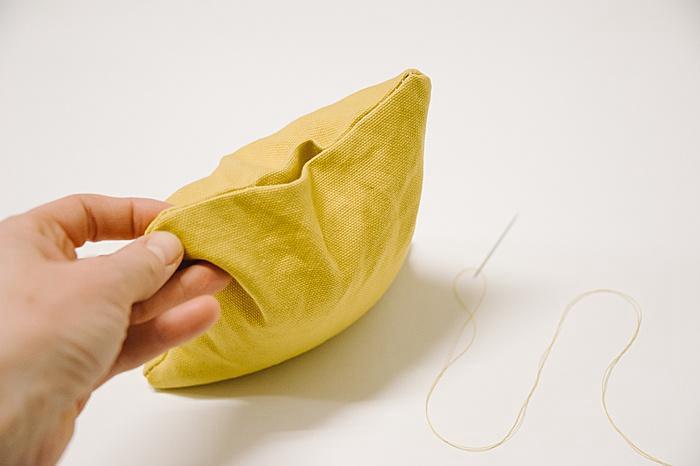 Don't settle for low-quality cornhole bags when you can make them yourself for cheap! This is a quick and easy tutorial. Use some scrap fabrics to create these DIY but regulation-level cornhole bags. Making your cornhole bag is easy and fun. The best part? You can make regulation-size bags that are both durable and reusable. These DIY cornhole bags are made a bit more professionally with double-reinforced seams. The result is a stronger bag that will hold up to all the game's punishment.
How To Sew Cornhole Bags
You can sew your own cornhole bags! Learn how with this video guide. The video guides you on how to sew a cornhole bag using hand-sewing and how you can easily apply heat transfer vinyl logos onto your freshly sewn bag. This video will also show to make the cornhole bags bigger and taller than the usual size. Who knew you could customize cornhole bags like that? Try it out and see the results.
DIY Corn Hole Bags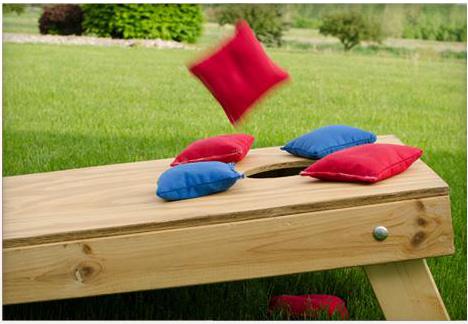 Nothing beats a good game of cornhole, but you should be sure your bag favours look great and play for a long time. If your set is starting to look worn or you've just made a new one, sewing new bags is an easy do-it-yourself project that won't cost much. this tutorial will show you how to sew your cornhole bags using 1 yard of fabric or material. You can make 20 bags with just one yard of material!
Corn Hole Bags DIY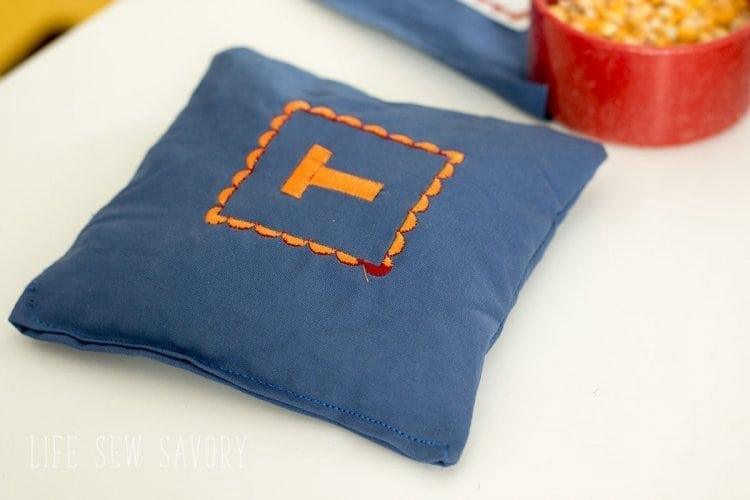 Are you ready to get started? Let's make a corn bag! You'll need about an hour and basic supplies like fabric, thread, and corn. Once you're done, head outside and toss a bag or two with your friends and family. This article will guide you through making a game of corn hole bags. The fabric is heavy canvas, so it can withstand the corn kernels used to fill the bag.
DIY Pro Cornhole Bags
Do you want to save money? Do you hate the little cornholes that fall apart after a few uses? Then this tutorial is your answer! This video will show how to make a professional cornhole bag that will last you forever. The bag has hidden seams so you can learn how to do it yourself easily. How cool is that? The bag has hidden seams so you can learn how to do it yourself easily. How cool is that?
DIY Cornhole Bags
Cornhole bags are always a fun and interesting game that gets people going. If you don't have a set at home or don't want to buy one, then this unique DIY project is just right for you. Creating your cornhole bags is simple enough, so if you want to make cornhole bags for your backyard fun, you should continue watching this video on how to make them at home easily.
How To Sew Cornhole Bags
Learn to sew your own cornhole bags with this video tutorial on hemming, sewing, and cutting. It will show you how to add some fabric to create a custom bag perfect for summertime camping or tailgating. So grab your favourite sports team or character, and make your personalized cornhole bags. Let your friends and family know where your allegiance lies by giving them a personalized gift this summer. This project is simple enough for an afternoon of fun and rewarding in about an hour.
DIY Cornhole Bags
If you want to make the best cornhole bags, there is no better material to use than cotton duck material. Cotton duck fabric is durable and can withstand the abuse of being pushed around. It is easy to sew, soft to the touch and resists fading due to sunlight. This bag pattern can be cut out using a standard ruler and rotary cutter (found in any sewing or craft store). An inexpensive sewing machine or serger is also highly recommended, making the process much faster. To make your all-weather resin cornhole bags follow the easy steps below:
How To Make Cornhole Bags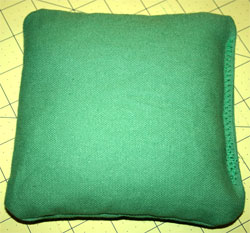 Don't waste money on expensive cornhole bags that split and break after a few weeks. Making cornhole bags saves you a lot of cash and is easy and fun! The basic design of most cornhole bags is a simple rectangle of fabric stitched together. You can create your cornhole bags fast and easy with just a few simple tools. Here are instructions on how to sew cornhole bags at home.
DIY Cornhole Bean Bag How-To
Cornhole is a great outdoor game to play with friends, but before you can get started, you'll need to make up some bean bags. This video tutorial teaches you how to make your bean bags, including sewing them and filling them with corn. You can create bean bag toss bags for the game of cornhole using some pieces of duck cloth, cracked corn, and some other supplies. The creator will show you exactly how to make your bean bags so you can play the game like a pro!
DIY Cornhole Board And Bags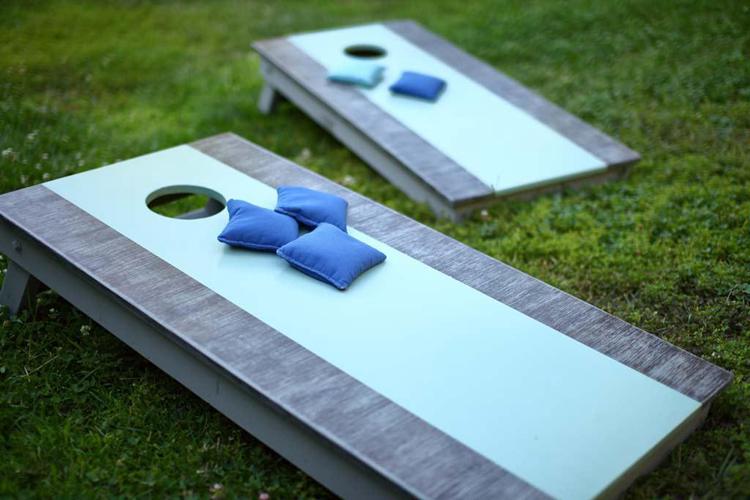 Cornhole is a fun game for the whole family and can be a great way to spend time together. You might consider building your cornhole boards and bags to make the extra game special. This guide teaches you how to make your boards, which tools you'll need, and how many bags you should make to have an unforgettable night playing. It's easy to do, so you can be quite proud of yourself once it's completed.
DIY Cornhole Bean Bag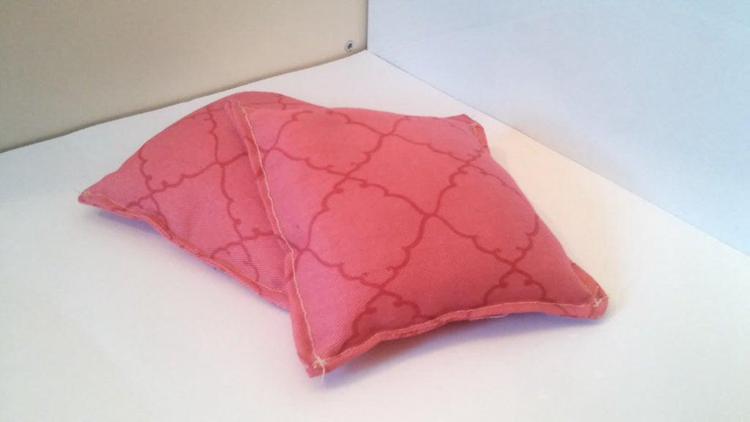 This simple corn hole bean bag pattern is a great way to turn your favourite fabric scraps or old scraps into a fun new throw pillow or corn bag! You can do this by cutting yourself a 5"x5" square of fabric and sewing off two sides. Fill with whatever you want - beans, rice, peanuts - and then fold the remaining two sides to create a seal. This DIY tutorial will guide you through every step of making your corn bags to toss at a party, family get-together, or any summer activity where you want to make a mess!
How To Make Cornhole Bags That Will Last
If you love the game of cornhole but cannot afford to spend the money on a professional set, this video is for you. Use duck cloth and synthetic filling to make cornhole bags from scratch. You can create these for half the price and save time and effort by following easy step-by-step instructions in this video that you can do in your own home. They will last longer than any you buy and can be made with your custom materials.
Making Cornhole Bags
This video walkthrough shows you how to sew and assemble homemade cornhole bags from old denim jeans. You can use any heavy-duty fabric you wish, just be sure your sewing machine and needle can handle it. If you know how to use a sewing machine then these bags are very easy, it's a walkover for you.
How To Make Cornhole Tossing Bags
If you're not just looking for a fun game but also want to get rid of some old jeans, making cornhole bags from an old pair will save you money and give you something fun. If you have a sewing machine, this video will show you how simple it is to make your cornhole bags from denim jeans. This project is easy to do, and anyone can do it, from beginner sewists to those without sewing experience.
How To Sew Cornhole Bags
Cornhole is a great game, but expensive cornhole bags can be difficult to find. Instead of buying new ones every season, make your own with this easy sewing project. With just a few materials and basic sewing skills, you can create personalized bags that are cost-effective and eco-friendly! A fun and fast sewing project, this cornhole bag is so easy to make. This tutorial will take you to step by step through how to measure, cut and sew your cornhole bags for outdoor games or indoor arcade classics like bean bag toss or pink baton.
DIY Cornhole Bag Tutorial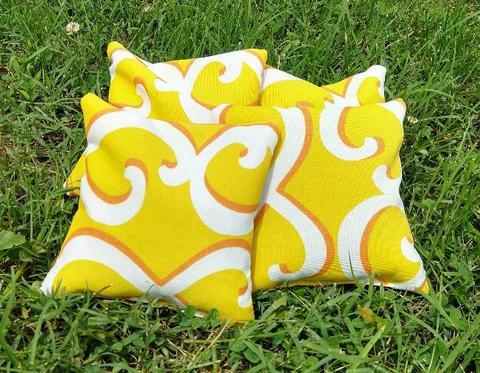 Cornhole is your summer pastime, whether playing at a gathering or on a local beach. Here's how to make your cornhole bags like a pro. This tutorial will guide you through a step-by-step tutorial for making yourself a fresh set of cornhole bags. Follow these instructions, and you'll have a nice set of cornhole bags that are perfect for your next BBQ! From start to finish, this process will take approximately 2-3 hours.
Easy To Make Cornhole Bags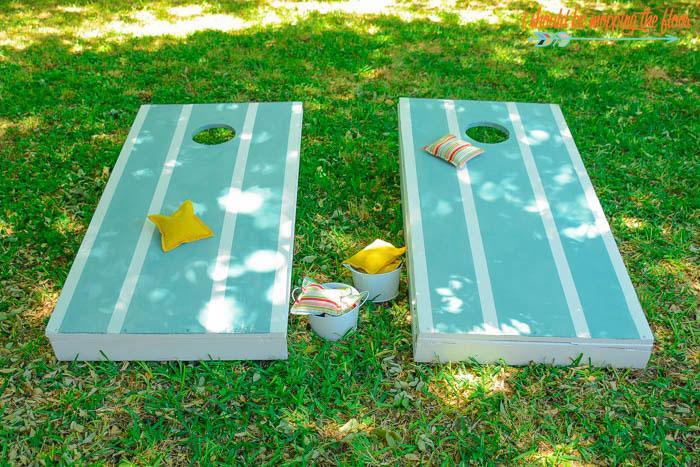 This classic lawn game is a great way to get everyone in on the fun any day of the week. Cornhole is such a fun game for kids and adults alike. Whether you are hosting an outdoor party or want to add some nice lawn games to your front porch, these simple DIY cornhole bags are great! These bags will make everyone happy when crafted from canvas and filled with dried corn, plastic pellets or beans. Thanks to an easy tutorial, you can make your cornhole bags! Plus, it's a great DIY project for kids and adults alike.
DIY Cornhole Bags
Making bean bags for the Cornhole games is not hard and straightforward. You can make cornhole bags with a little work and even more patience. You probably want to learn how to make bean bags for the cornhole game; other than that, it's quite simple as long as you have a plan. This guide will help you make cornhole bags in your own home. It does not require special skills; you need time and dedication to make the bean bags for the cornhole game.
How To Make A Cornhole Bag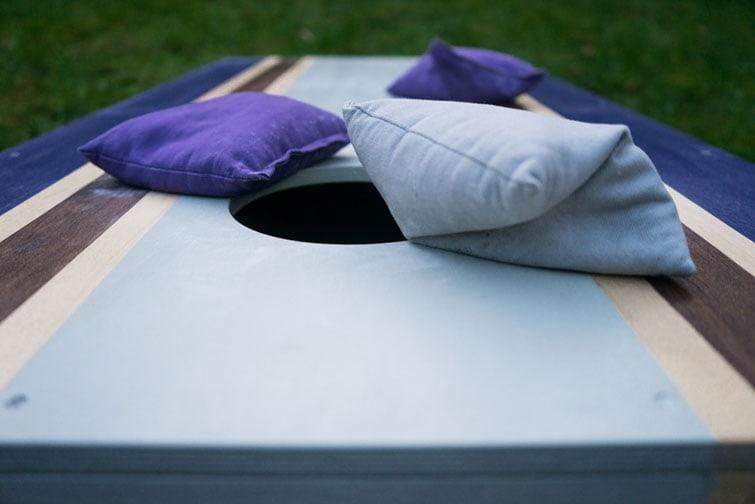 Cornhole is a game of skill, strategy, and sportsmanship. It is played on a rectangular wooden platform with two small holes about 8 feet apart. The game's name is derived from the corn-filled bags used to toss at this small target. Try these easy homemade DIY Cornhole bean bags that you can make in just a few hours! The process is easy, and it saves money too. You'll be ready to hang out with friends and family in no time!
How To Make Corn Bags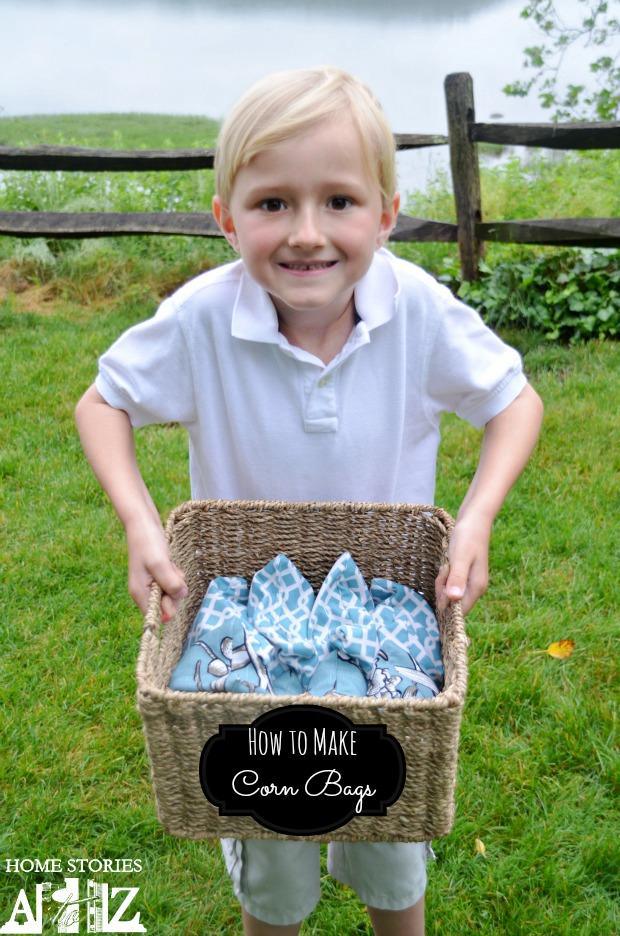 Making corn bags is a great way to infuse them with your personality while still keeping the original Cornhole branded bags. This guide explains how to fill a fabric bag and sew it shut so you can play Cornhole with it. Corn bags are a great way to create a gift that will be cherished by the person who receives it. The corn makes them soft and cuddly. You could do this with your child if they need a creative outlet or have fun hanging out together. Once you know how to make corn bags, it's easy and can be made in no time!
Cornhole Bags Tutorial
Cornhole bags are the ultimate fun accessory for Cornhole. Unlike beanbags, these bags have a square shape and rigid walls, making them more durable and great for targets beyond the board's boundaries. The tutorial will show you how to create your cornhole bag from start to finish. You will learn how to make custom corn hole sets with the use of materials that are commonly found in any house. Use your creativity and make your one-of-a-kind cornhole bags.
DIY Ultra Cornhole Bags
Cornhole Bags are super easy to make and give you a chance to demonstrate your DIY skills. These DIY Ultra Cornhole Bags have been designed to be used with professional cornhole players. This step-by-step video shows how to make traditional cornhole bags, which take less than 20 minutes from start to finish. Then learn how to add a special suede side for those extra close games! These DIY cornhole bags are perfect for any occasion and allow you to play for years without buying another set of bags.
DIY Corn Hole Bags
If you love playing cornhole outside with family and friends, this DIY Cornhole Bag Pattern is perfect. It's super easy to make your corn hole bags so you can enjoy hours of fun without worrying about ruining expensive bags made by someone else. They are seriously easy, and they are not just a great way to add some fun and personality to a favourite backyard game, but they also double as accents for your home decor.
Quick Cornhole Bag Tutorial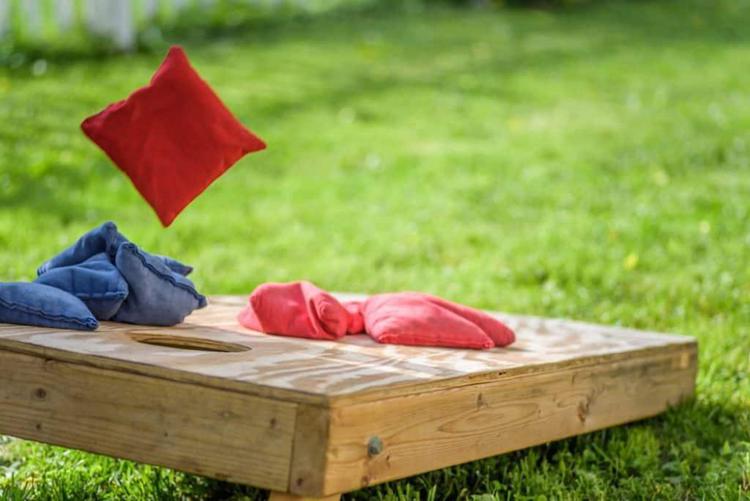 Here's the process of making these cornhole bags laid out for you, so it's easy to follow along and duplicate exactly what the tutor did. You will be making two styles of bags, one with sleeves and one without. You can choose to make the corn hole bags any size you would like, but you will need enough fabric to cover each side of the bag (twice). The bags with sleeves are slightly smaller than the regular ones, so they can fit over their separate pieces when sewn together. This is an excellent way to save money when having a party or tailgate by creating something fun and unique!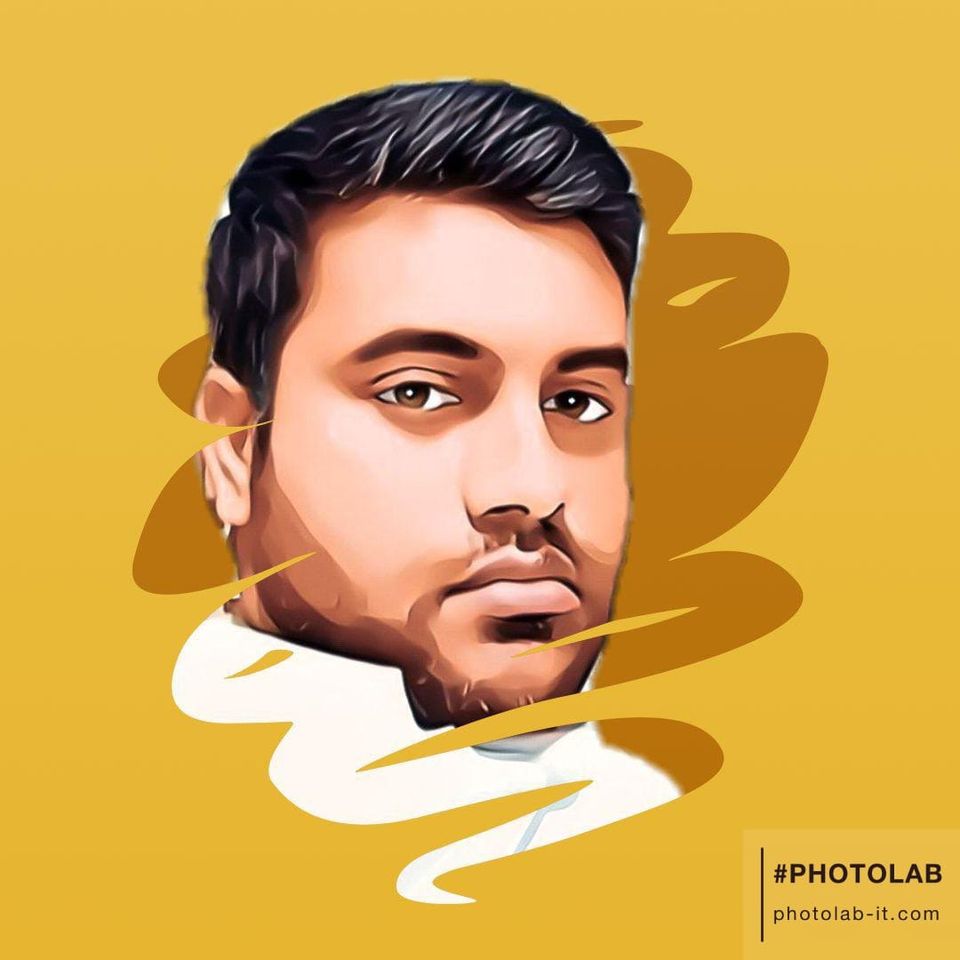 I am Raza, a crafts expert with 6 years of experience. I run this site for DIY lovers to provide the most exciting projects and ideas for your home, office, and everyday life. See More