20 DIY Concrete Planter Projects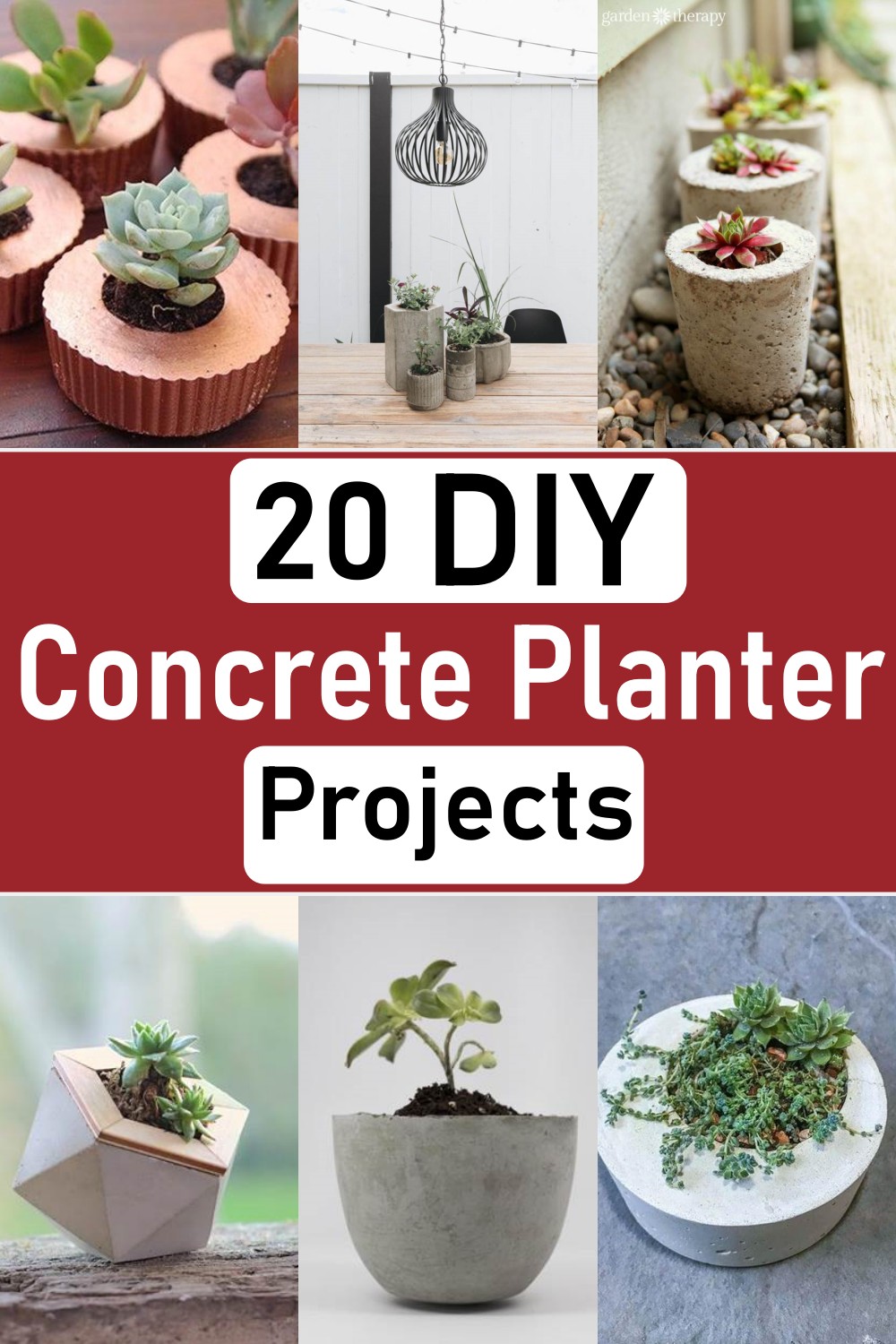 Crafting your own concrete planters is a simple way to make your garden pop. These DIY concrete planters are functional and look great in any home. Building your own concrete planter projects is easy and fun – and the result will be even more rewarding than you expected. So, Get inspired with these brilliant DIY concrete planter projects below, and Build your own unique planter from scratch or add a new layer of design to an existing garden setting.
DIY Concrete Planter Projects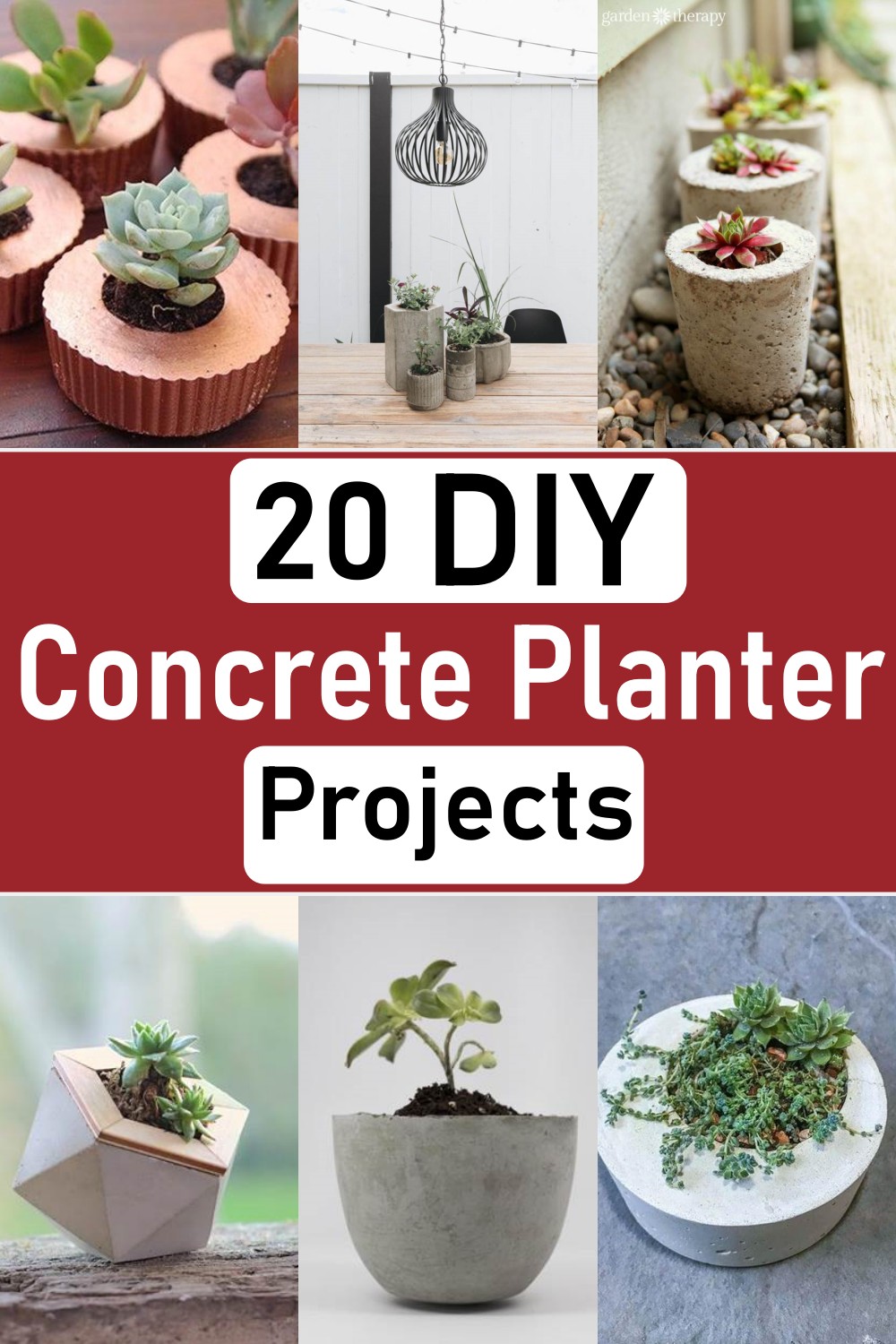 Concrete is a unique and attractive option whether you need a new planter for your porch or want to create an outdoor living space. Save your money and use concrete to build a cement planter for your garden. In this article, you will find some unique DIY Projects that are easy to follow, unique, and can be made with cheap materials. These projects will help you make an extraordinary statement in your stylish home or garden without spending thousands of dollars on expensive items.
Here are 20 DIY concrete planter projects you can make at home or in the yard; You will have fun creating new things while saving money and gardening!
You Can See: 24 DIY Hanging Planter Ideas You Can Make Easily
How To Make A Concrete Planter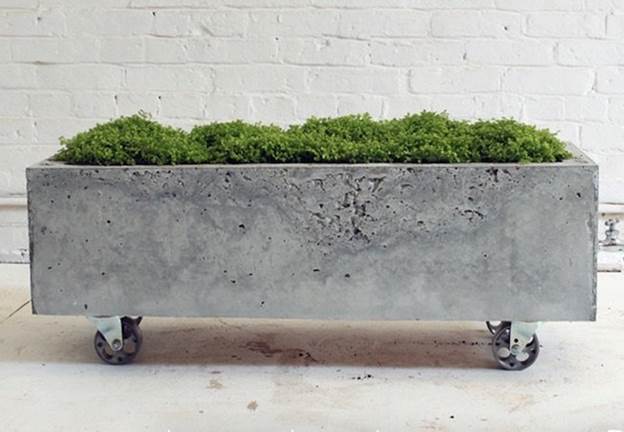 Use this concrete planter to add style, color, and a splash of modern or contemporary style to your home. This is an easy project that can complete in an afternoon, and the design possibilities are endless. Learn how to create a planter that will look great in your home garden or front porch. Great for a gift, this DIY project can be done out of any shape and size, so get creative! A Concrete Planter is a perfect project for beginners, as it's easy enough to make it a fun Springtime project for you and your family.
3. Making A Concrete Planter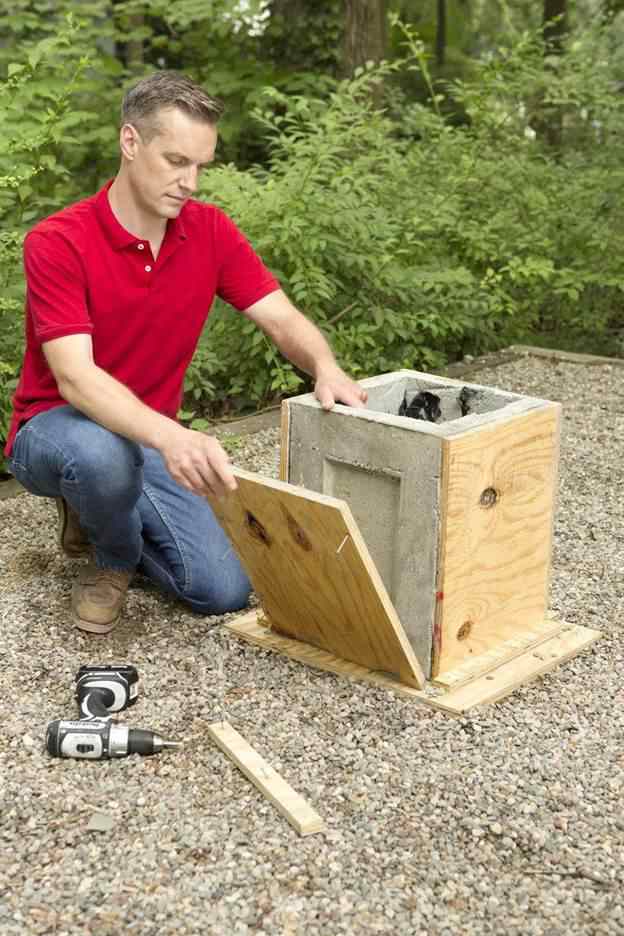 It's time to prepare some forms for the concrete Planter. The process is quite simple and easy to do, it won't take you more than two days, and your Planter will be awesome! We have a free step-by-step guide that shows how to make one. Making a concrete planter can be fun and easy. Follow these steps to make your Planter using plywood forms and concrete. The result is a durable, one–of–a–kind planter for your garden.
4. DIY Cute Concrete Planter
If you're looking for an easy project to do with your kids, this DIY concrete planter is easy. It's inexpensive to make, needs few supplies, and the process can be completed in a few hours. You can even use the same mold over and over again. With a few tweaks in the recipe, you can make other sizes, not just small but medium and large. This project is fun to pull off and can be customized and personalized however you like. In addition, while this is a DIY project, you can buy the materials to do it or create your molds. This post is all about making this concrete planter on your own.
5. How To Make A Large Concrete Planter
Making a large concrete planter is a great way to add greenery to your yard. Prepare the mixture with one part cement, two parts coarse sand, four parts gravel, and six parts water to mix. Then, use an empty plastic container or bucket to create the mold. Spray cooking oil on the insides of the container before setting it into place with buckets of concrete that you've mixed. Let it cure for 24 hours, then remove the container to reveal your beautiful new planter. Once it's finished, add plants and enjoy your new planter!
DIY Simple Concrete Planter
Do you have old milk cartons lying around the house? If so, you can use them to make this simple concrete planter. Watch our video to learn how this project is done. This concrete planter is small, portable, and perfect for any home, especially if you live in an apartment. It can be used as a planter, desk organizer, or pen holder. It's easy to make and only costs a few dollars, less than buying one at the store! Let us get started.
DIY Concrete Planter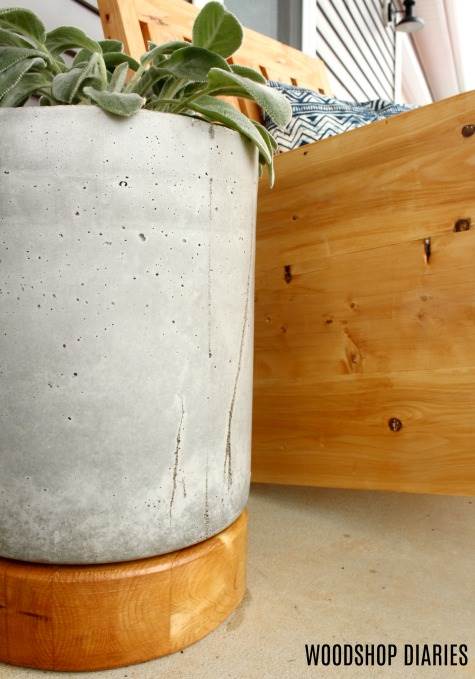 Do you want to make your garden more beautiful and productive? This concrete planter is what you're looking for. With this simple material, you can create a concrete pot that is stable, attractive, and attractive. With a few steps and techniques described in this article, you will learn how to make this concrete planter. The making process is quick and easy and comes at a very affordable price. You will be able to make it with just a few simple supplies like 5000 concrete mixes, wood board, wood glue, and much more. The wood board will form the base of your new planter.
How To Make Concrete Planters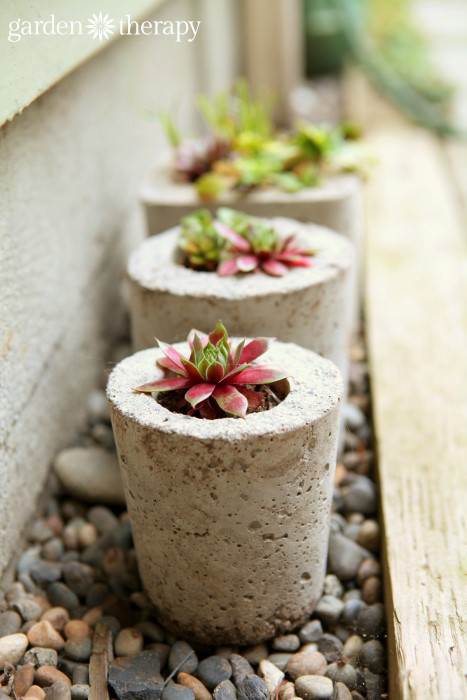 Are you thinking about how to make a concrete planter? Well, in this article, you'll find all the needed ingredients. First, you must purchase fine, smooth concrete. Then, use a foam paintbrush and cooking oil so the plastic containers will be ready to receive the concrete after it has hardened. After filling the containers with wet concrete, flatten them and also wait for them to dry before removing them from their place. Once they have dried completely and hardened, you can start working on your planter and give it a nice finish or paint it in any color you choose.
Homemade Concrete Planter DIY
Concrete planters are a great way to add an industrial flair to your home and garden. This video tutorial will walk you through the process of making a concrete planter from start to finish. It's straightforward, requires a few tools and supplies, and can be completed within a couple of hours! This DIY concrete planter is great for home decor and is perfect for helping you beautify your home. It can add a contemporary yet classic feel to your space, all while being functional as well. The caster allows you to move the planter effortlessly from one point to another, so you can rearrange your garden anytime you want, without fuss over it!
How To Make Cement Planters
Here's how to create your concrete planter on a budget. It's a great way to add landscaping or decor to your property without breaking the bank. All you need are some basic materials and an old towel. This concrete planter project is easy, inexpensive and fun to make. You will have a concrete planter for your garden or home with just a few materials. It's an idea that is easy to put together and does not require much effort.
DIY Modern Concrete Planter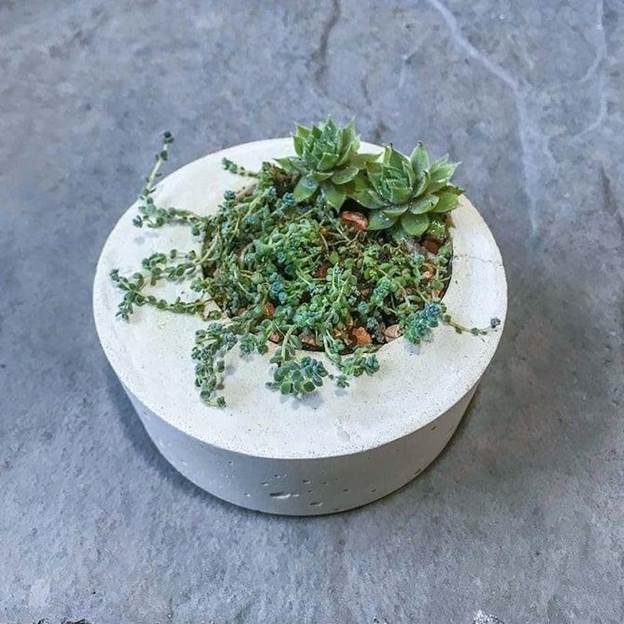 Do you love modern decor and great plants? Then this concrete planter is perfect for you. This DIY project is simple enough for someone with little experience, and the steps are easy to follow. Concrete has been used in architecture as a building material for thousands of years, but now people are starting to use it as an exciting way to bring life into their homes or office. This is the perfect planter for your home that blends in with the modern style interior. Use it to display plants, moss, and decorative rocks. The best thing is that it can make from materials you can find at any local store.
11. Easy DIY Concrete Planters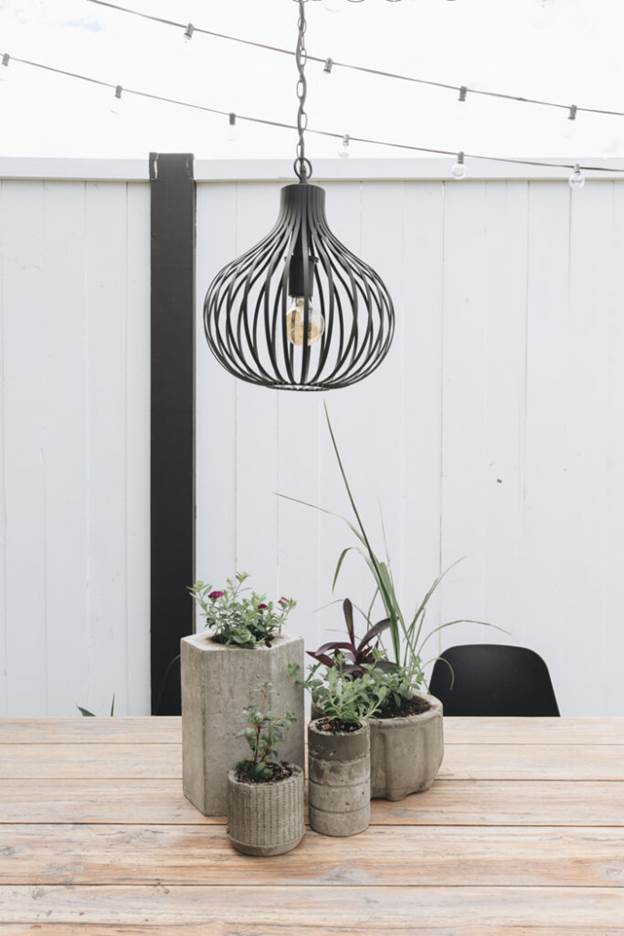 If you want to make your garden more beautiful, you should try out making concrete planters. They are easy, safe, inexpensive, and add a sleek modern touch to the park. Mix your Cement and water in equal amounts. Then, you need to plow the Mold to fill it with the Cement. Place the floor mat at the base and pour in the cement mix while inside the bottle. After making sure that it's complete enough, slowly remove it from the mold, and let it stand for a day or two so that it has time to harden up a little bit.
12. DIY Cement Planter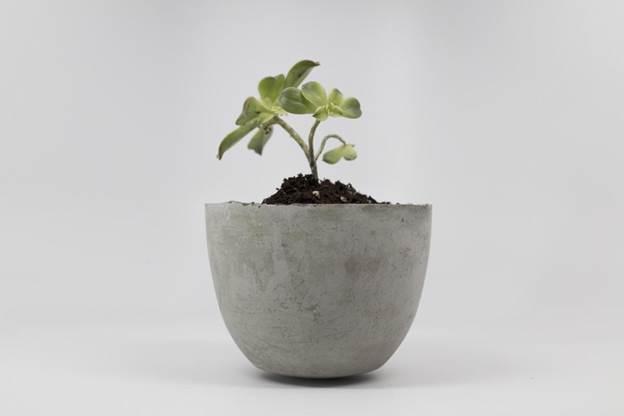 Planters are the way to show off your love of gardening. Whether you have a flower bed on the front porch or a small patio at the back of your home, a simple container can bring extra life to your outdoor space. This DIY cement planter is easy and inexpensive to create. It will look great, filled with pretty flowers on your patio or by the door! In this DIY tutorial, you'll learn how to use polyethylene sheets as mold; add Portland cement; then vacuum mix it. These easy steps won't be long before you have your cement planter!
DIY Small Concrete Planter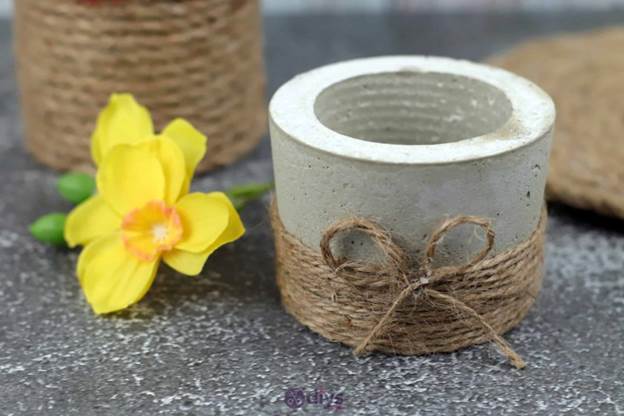 This DIY concrete planter is a great way to extend your home or garden. Depending on your needs and available space, you can easily stack them in different configurations. These concrete planters are very easy to make and last many years. They're great for children because they can easily be moved around and stored away when unused. Just follow this helpful guide to learn how. You can plant any plants in these concrete planters, such as herbs or flowers.
DIY Concrete Planters
Love your garden but don't want the hassle of maintaining it? Then, consider making yourself a DIY concrete planter. It's easy to do at home, and you can make it with this how-to video. You'll be surprised at how easy and adorable it turned out. Here's how you do it: First, start with a bag of Quikrete and mix in your color. Then, fill your molds. The final step is adding leaves so that the whole thing looks super cute.
DIY Concrete Planters
These simple DIY concrete planters are a great way to bring some greenery into any space without breaking the bank. These planters are made from repurposed materials and will add a rustic touch to your living space. Get these planters and make your home look more beautiful than ever. They can be placed in any area of your home and will bring out the beauty and enhance the outlook of your place. Follow these instructions, and you can make your concrete planters in no time!
How To Make Concrete Planters
In this Concrete Planters project, you will learn to make concrete planters using reusable moulds the size you want. This is an excellent project for the DIY and beginner gardener. You will start by mixing Quikrete 5000 products with water in an air mixer to make a concrete mix; then, you can pour concrete into your mould to make one beautiful concrete planter. This is a detailed case study and tutorial on making great-looking concrete planters.
DIY Concrete Planter With An Ombre Finish
Create your DIY concrete planter with this time-lapse video tutorial for an ombre finish. This DIY concrete planter project is a simple and quick way to add greenery to your home. Thanks to Quikrete countertop concrete mix and some PVC coupling pieces, it's easy to create. Check out this time-lapse video tutorial for more information. You don't need bunches of money or fancy materials to create a fabulous DIY concrete planter. That's great about concrete; it's inexpensive and easy to find. Watch this video tutorial for instructions to make your own.
How To Make A Very Large Concrete Planter
Outdoor plants and flowers can add a lot to your outdoor space. A concrete planter is an excellent way to upgrade those plants and flowers. The great thing is that making your large concrete planter is very easy, even if you've never done it before! With a few tools, materials, and this helpful tutorial, you will be able to make your very own houseplant holder or garden box in no time! All you need to build this planter is aluminum, sand, and all-purpose cement. Following this tutorial, you will learn to make a frame and an extensive plant container.
Geometric Concrete Planters DIY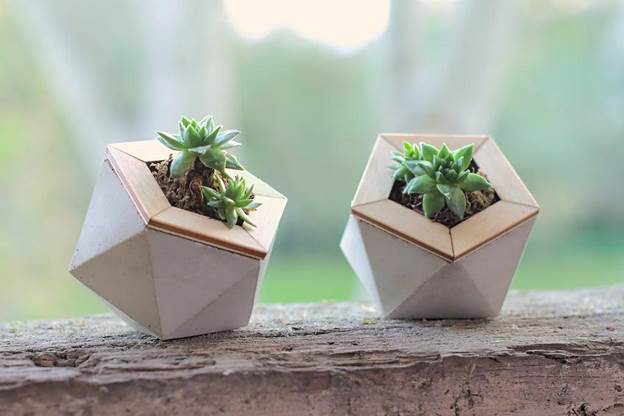 Make your stunning concrete planters with just a few supplies. The waterproof concrete will last a long time, and the mould is durable, so you can use it repeatedly to make planters of all sizes.DIY geometric concrete planters are a fun project you can do in the garden or on your balcony. This one is made from paper moulds and is not too hard to do. The steps are easy to follow, and the results are gorgeous. Learn how to make a DIY geometric concrete planter from start to finish.
DIY Cupcake Concrete Planters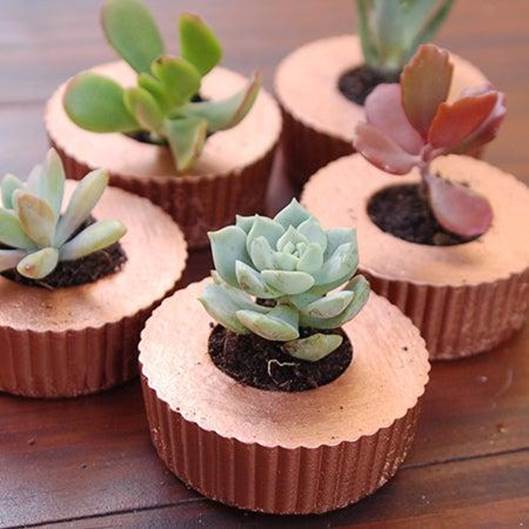 If you love succulents, then you will like this DIY. All you need is a few supplies and some cement to make a concrete planter that looks like a cupcake. You can get step-by-step instructions with images in this guide. This DIY concrete planter will not only bring a pop of colour to your home but also add some greenery to it. Furthermore, this project is quick, easy and inexpensive. It would be an ideal gift for loved ones who love baking and gardening.