A coat rack can be a handy way to bring style and storage to your entryway. The Coat Rack is one furniture piece you'll want when it comes to space saving and maximizing storage in your home. We've found the best DIY coat rack ideas for your home so that you can organize your coats quickly and easily with style! With a few basic supplies and creativity, you can have a useful coat rack that fits perfectly with your decor style. Use these easy-to-make coat rack ideas to create the perfect spot for holding your favorite jackets and coats this fall.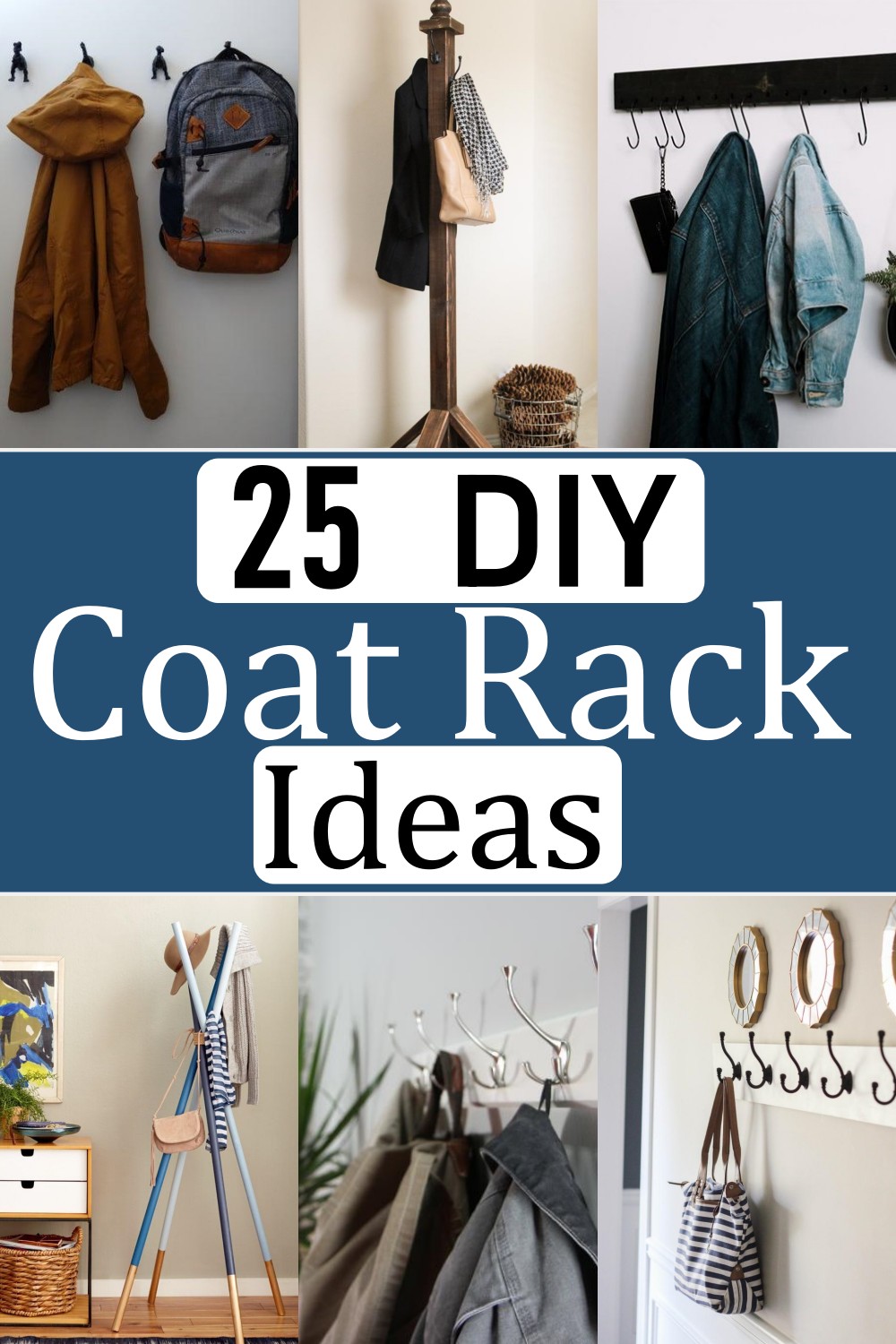 Add spice to your living room with a coat rack design that expresses your statement. With coat racks from the simple, rustic, and modern to the more elaborate and artistic, this collection of ideas is sure to inspire you! Coat racks are necessary for any entryway, but finding one that uses vertical space well can be challenging. Don't despair if you don't have enough wall space to hang your winter jackets. A coat rack can handle your outdoor gear, shoes, and bags. Here are your favorite ideas: racks made out of kitchen cabinets and beer-tapping machines!
Here are 25 coat rack ideas to organize your entryway without too much floor space.
You Can See: 25 DIY Hat Rack Projects To Organize And Store Hats
Advantages Of DIY Coat Rack Ideas
DIY coat rack ideas are the best solution for you who want to make your coat rack. These DIY coat racks are easy to make, and you can use them for different purposes.
DIY coat racks have many benefits, such as:
Cost-effective
DIY coat racks are inexpensive and easy to build, so you do not need much money to buy them. You can easily make your DIY coat rack using wood and other materials at home.
Customizable
DIY designs of the coat rack allow you to customize your space according to your needs and style. Depending on your preference, you can make any design like modern or traditional ones. If you want to make a unique look on your wall or door, go ahead with this option, as it will surely give a unique look to your house.
Save Money
When you buy an already-made coat rack, you are paying for the materials and labor that went into making it. However, if you purchase everything separately and make your own coat rack, there is no cost associated with work. This means you save money on everyone you build instead of buying one already created by someone else.
Save Time
It can take hours to find exactly what kind of coat rack suits your needs. Many styles are available online or at local stores, whether a wall-mounted one or a floor-to-ceiling model. However, when you make your own, all options are right in front of you because only one person has created them instead of many people working together to create a single product line.
DIY Wall-Mounted Coat Rack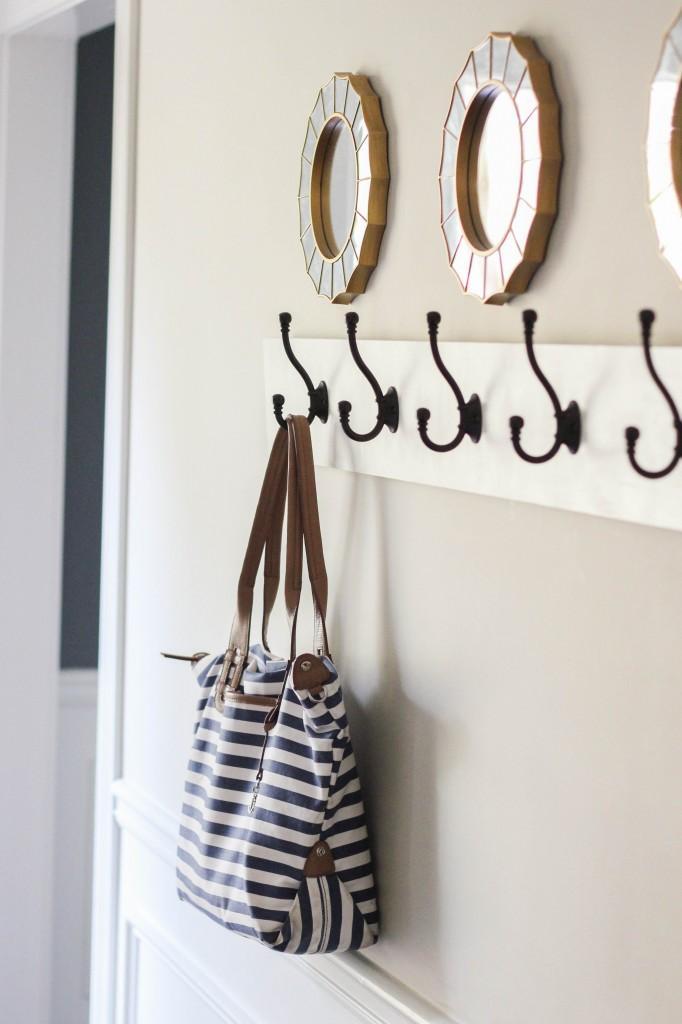 Here's a simple piece of wall art you can make to ensure that your coat closet is organized. This rack works great in any room and is especially wonderful for small spaces such as hallways. It's also great for holding hats, belts, and bags in your closet! This wall-mounted coat rack is an easy project to put together and an inexpensive way to add storage space for your coats and jackets. It will add a unique touch of style to any room in your home or apartment.
DIY Wooden Dowel Coat Rack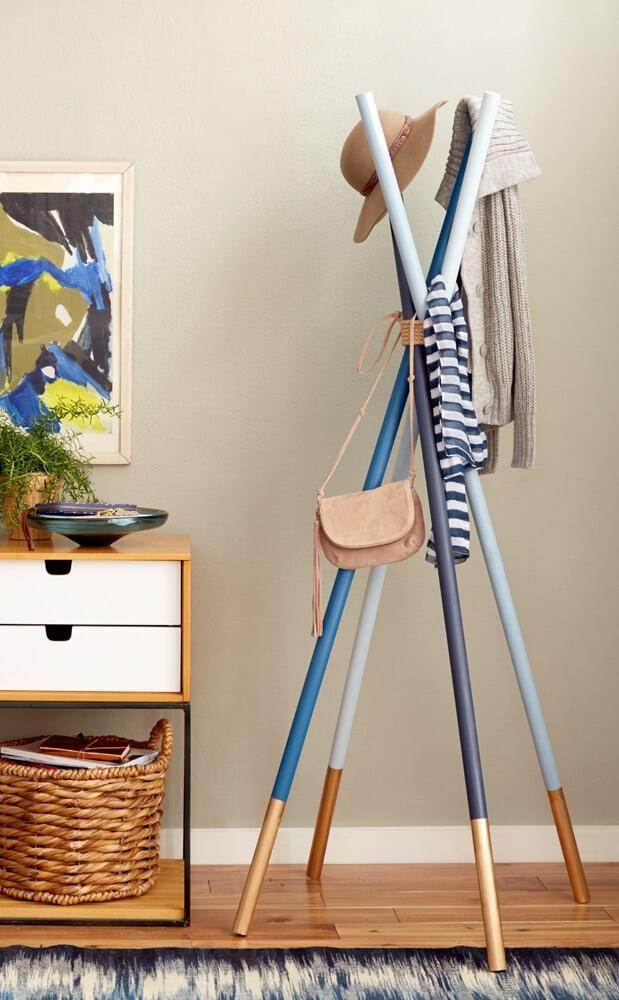 This easy-to-follow DIY will transform wooden dowel poles from a hardware store into a functional coat rack. The project, made from inexpensive paint and painter's tape, requires only a few hours of your time. This DIY wooden dowel coat rack is a must-have in any home! It's super easy to make and a great way to show off your favorite colors. It's easy to put together and even easier to paint.
DIY Natural Branch Coat Rack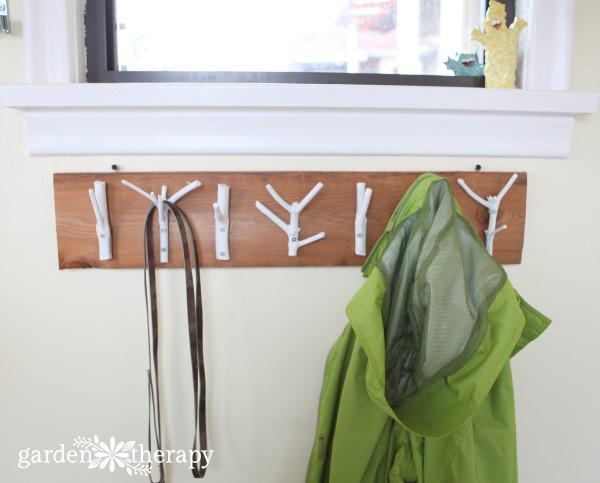 Turn a simple cedar plank into an elegant natural branch coat rack. With just a few tools and supplies, you'll learn how to make this rustic coat rack in just 20 minutes. This project is super simple; you only need a few supplies and a little time. Use natural branches to create a beautiful piece of wall art that you can use to hang your coat. You will be amazed at how quickly it comes together and the added character it adds to any room.
DIY Coat Rack From Rustic Shutter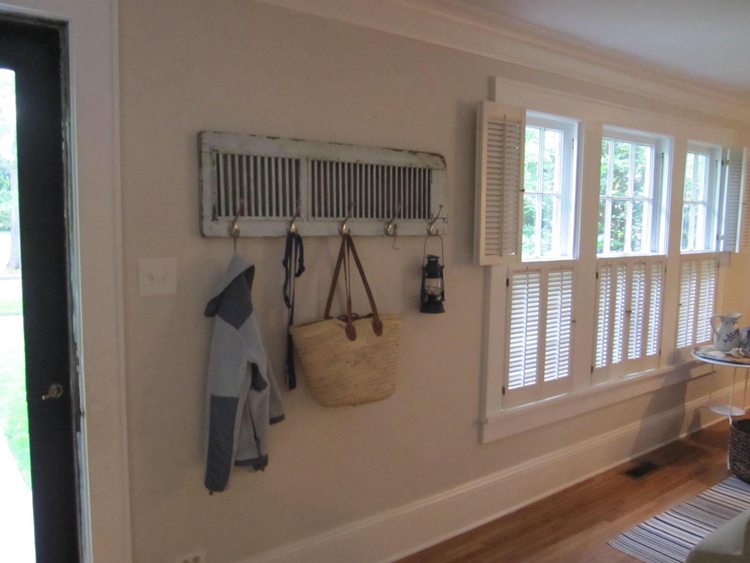 If you are looking for an alternative to hanging coats on the back of the door, this coat rack from a rustic shutter is the perfect option. This easy DIY project requires a few supplies and gives you a chic look for your entryway! This coat rack is great for a small space to help you keep your coats, scarves, and hats organized. This coat rack can be made from old shutters looking for a new life in another place.
DIY Coat Rack Organizer Shelf
There's no need to struggle with your coats, scarves, and hats with this DIY coat rack organizer shelf. Made from mesh and wood, it'll keep everything off the floor in an organized fashion. This easy coat rack organizer makes a great gift for just about anyone! You will love it because it is sturdy, has lots of storage, has flat surfaces, is easy to make and put together, and is a great way to get organized. And here's a pro tip: You can add another layer of hooks on the top if you need more space!
DIY Dowel Rod Coat Rack
The Coat Rack is a quick and easy woodworking project that can make in any size or style to fit your needs. It's a great way to add a hanging rack or size to your home, garage, or professional workspace. The Dowel Rod Coat Rack is inexpensive and ingenious for hanging your coats and hats. This is a super easy DIY project for beginners. In this video, you will learn how to build a sturdy, modern, and beautiful coat rack!
DIY Giant Minimalist Coat Rack
Don't let your coats take over your house. Instead, revamp your organizational skills by making a DIY Coat Rack. This helpful piece of furniture can be used when keeping the coats organized or as a garment rack. This coat rack is perfect for small spaces and is ideal for any modern home. This project is super easy to make, and you have all the tools to do it at home. Follow the directions in the video, and you will have your own minimalist coat rack in your house in no time!
DIY Modern Concrete Coat Rack
Add some style to your entryway or mudroom with this modern coat rack. This versatile piece can hold items of clothing or any other object that needs to be hung up for display. The concrete base is easy to create and adds texture and color to your home. This modern concrete coat rack will provide an industrial yet stylish addition to your home. With wooden pegs and a concrete base, this decorative coat rack will catch the eye of all who enter your door.
DIY Chevron Coat Rack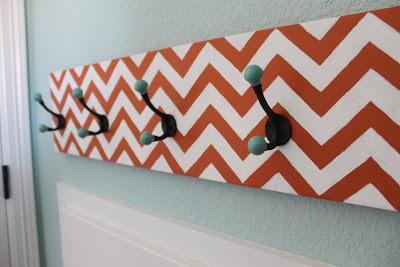 This DIY coat rack is the perfect way to free up some closet space and create a modern, unique decor item! The step-by-step instructions are easy to follow, and it requires minimal supplies. With this chevron coat rack, you can show off your style while uncluttering your home's entryway. A perfect solution for storing coats, scarves, bags, and other accessories. This simple project will take less than an hour and cost less than $10 in materials.
DIY Coat Rack
Add a little whimsy to your entryway with this DIY deer coat rack. It's easy to make, and the result is sure to be an instant conversation piece. This project uses an old wooden board that can be sourced from any hardwood supply store. The only tool required is a drill. All you'll need to do after cutting the board into shape is prime, paint, and stencil. With this detailed tutorial, you'll be able to create your own DIY Chevron Coat Rack!
DIY Coat Rack
This DIY coat rack project is easy to make and requires a few basic materials. The rack is assembled with only two main pieces, and then you can add whatever paint colors or finish you choose to achieve the look you want. This project works well for both modern and rustic home decor styles. This coat rack is the perfect piece of furniture for your entryway. With space for plenty of coats, hats, and hanging bags, it's sure to solve all your storage problems and leave plenty of room in your closet.
How To Hang A Coat Rack On The Wall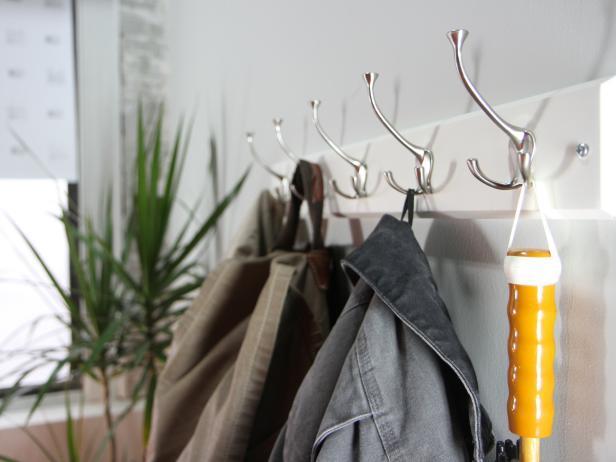 A coat rack is a great addition to any home. It makes it easy to organize and access your jackets when you want them without cluttering up valuable floor space or making it hard to walk through your entryway. You can also use it to keep hats and scarves organized in winter. This project is a great way to add extra storage space in an under-utilized area, like an entrance hallway or mudroom. The finished piece will also add style and personality to your home because you can choose the type of coat rack you want.
DIY Modern Coat Rack
Make this wood coat rack for a fun, customizable design. This project takes advantage of one simple idea: put two pieces of wood together and have a beautiful and useful coat rack. The materials needed are simple enough: two boards and some hardware to use as hooks. You'll also need tools like a tape measure, pneumatic finish nailer/stapler, hammer, pencil, and glue gun. This modern coat rack project is quick and easy to save space in your entryway or mudroom.
How To Make A Coat Stand
You can make your coat stand from PVC pipes and connectors. The rack is easy to assemble, strong, and built with materials you can find in any hardware store. It's a fun project to do with friends or family! This is a simple PVC pipe coat rack that you can easily assemble in about an hour. The materials are inexpensive, and the final product is sturdy and attractive enough for use in your home or office. After you make one, you will want to make several more so that you always have one handy in whatever room you need to organize.
How To Build A Modern Coat Rack
This coat rack is the perfect way to keep your space organized and clean. Start by measuring your wall, then cut the necessary pieces of wood. Next, sand down all the parts and drill holes in them. Then, assemble the fence and attach hooks, ensuring they are level with one another. Finally, mount it on the wall. This project is a great way to add modern style to your entryway. You can customize this project's size, shape, and look based on what suits your home. This coat rack will be a wonderful addition for anyone who enjoys working with wood or those looking for fun weekend DIY tasks.
DIY Handmade Coat Rack
Is it getting a little cramped for your coats in the closet? Or do you want to add a fun focal point to your entryway? This simple wooden coat rack is great for both. All you need are some planks and screws to create your own functional and stylish coat rack today. The result is an attractive wooden rack that fits perfectly with your home decor. It's ideal for hanging coats, jackets, and even bags.
Rustic Coat Rack DIY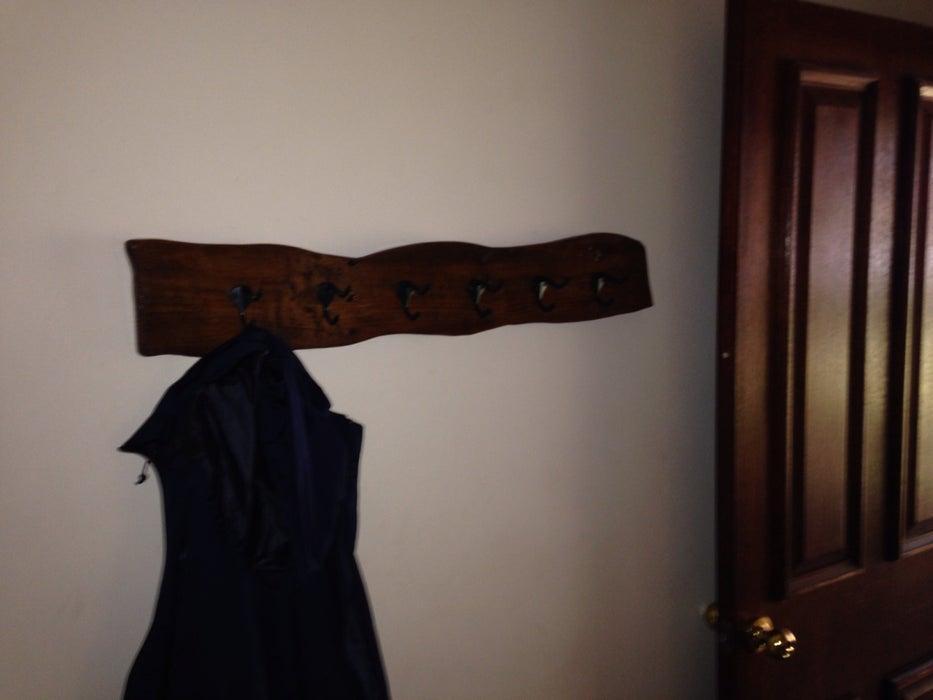 A coat rack is always useful in the hallway. You can place it against a wall to hang your coats on them and help save space in your room. You can make one yourself out of recycled wood or pallet boards. They are easy to make and give any room a rustic look. It features six pegs for hanging coats and jackets, making it convenient for hats, umbrellas, or even bags.
Industrial Coat Rack DIY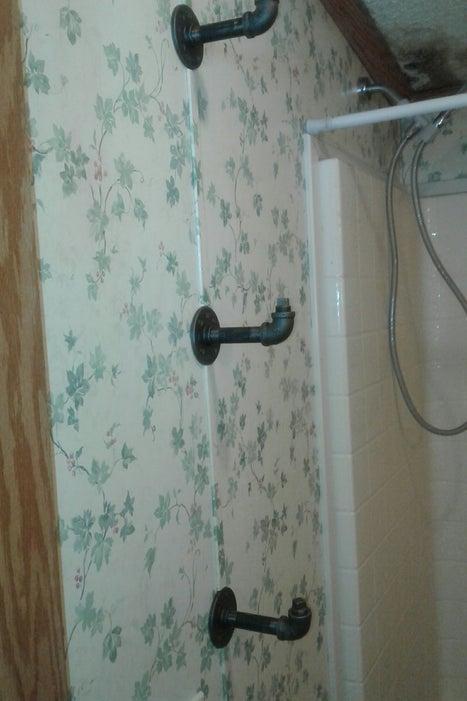 When crafting your perfect coat rack, it's important to ensure that your basic construction is sturdy. So, start with some industrial-strength metal pipes and flanges, which come in a range of diameters and easily fit together. The industrial coat rack is a simple DIY project that can make in a few hours. This sturdy rack provides lots of storage space and can be made to fit any room in your home. Once you get the measurements right, it's quick and easy to assemble. This Industrial Coat Rack DIY is a stylish and creative way to store your coats and hats.
DIY Pallet Coat Rack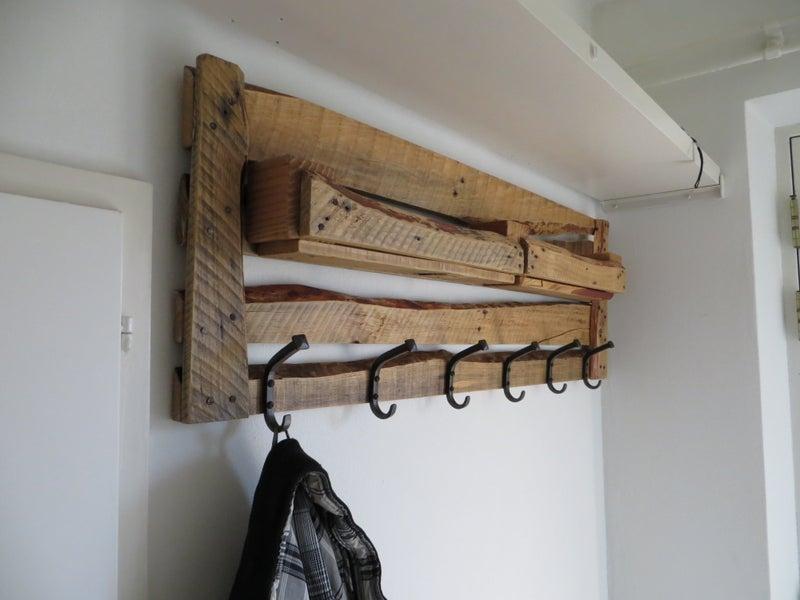 The pallet coat rack is the best for your home if you have limited space. It suits perfectly in small houses where wall space is less. You can arrange your clothing, hats, gloves, etc., and use them at the entrance or hall to keep shoes or boots. This DIY pallet coat rack is a great way to keep the family tidy. It can hold all of your outdoor gear and coats in one place. This easy craft is ideal for children and adults, so gather your family together for a fun day at home or give someone as a gift.
Dinosaur Coat Rack DIY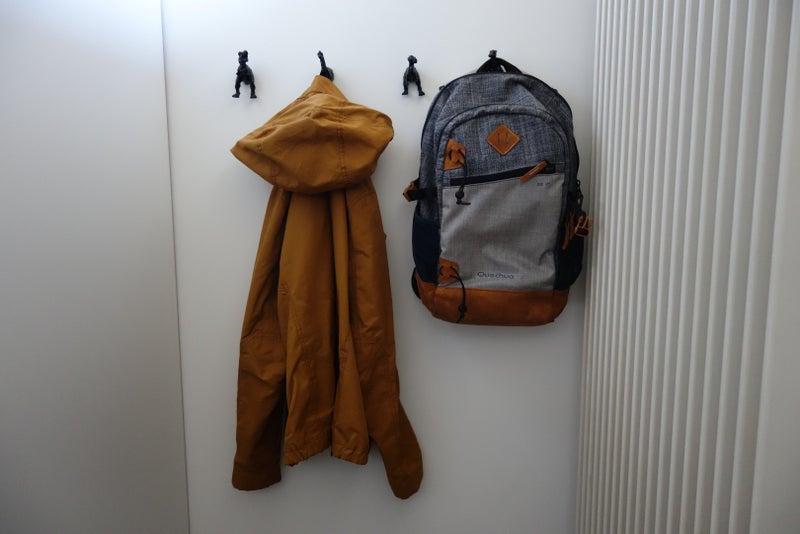 This is a fun and easy way to get a unique coat rack that will stand out in any entryway. A cute and practical coat rack is the best way to keep your kids' coats close but not hang up their heads in the process. This DIY dinosaur coat rack is easy to make, using plaster and a screw. Not only does it look fun and interesting, but it also keeps things tidy. You only need one plastic toy dinosaur, a long screw, and plaster to get started!
Modern Coat Rack Build
If you are looking for a place to hang coats, scarves, hats, and bags without taking up a lot of space in your home, this coat rack may be the perfect DIY project. It is made from wood and can be stained any color, depending on your decor. A great way to organize your coats and bags is with a coat rack. This easy-to-follow tutorial will show you how to build one that is functional and looks good. The best part? You can use any wood lumber you choose – even those scraps you have been saving!
How To Build A Wall Mounted Coat Rack
Building and installing a coat rack is one way to add a little personality to your home. This project requires little skill but looks fancy once completed. You'll need wood, coat hooks, and a torch; it's best to use cedar if possible. Cut the wood pieces according to your measurements and attach them with screws. Stain the boards for extra style points, connect the coat hooks, and mount them on the wall. This wall-mounted coat rack is a great way to keep your overcoats and jackets organized.
DIY Accordion Coat Rack
This coat rack solves the problem if you struggle to keep space in your closet or entryway clear of coats and jackets. With the help of a few tools like a miter saw and screws, you'll be able to put it up in just minutes! The DIY accordion coat rack is the perfect storage solution for any home. It blends functionality with style while offering a practical way to handle your coats and jackets. A sharp-looking shelf that will look great in any room of your home, this project is a great way to add a little more space without sacrificing style.
How To Make A Modern Coat Rack
This decorative coat rack is a great way to organize your entryway or living room. It's a simple project that can complete in short order and with just a few tools. You can customize the color to match your decor, serving as a lovely decorative piece! This modern coat rack is a stylish way to hang your clothes and coats. With its clean lines and simple design, this coat rack will add style and function to any room while giving you more space in your closet.
DIY Simple Coat Rack
If you're looking for a way to add storage to your house and don't want to spend much money, it doesn't get any easier than this DIY coat rack. The best part is that it works well in any space, from the bedroom to the bathroom and everything in between. Don't let winter coats and bags take over your entryway. Instead, pretty up this useful piece with a coat rack that fits your style and adds a pop of color. Following these instructions, you can create a simple coat rack in under an hour!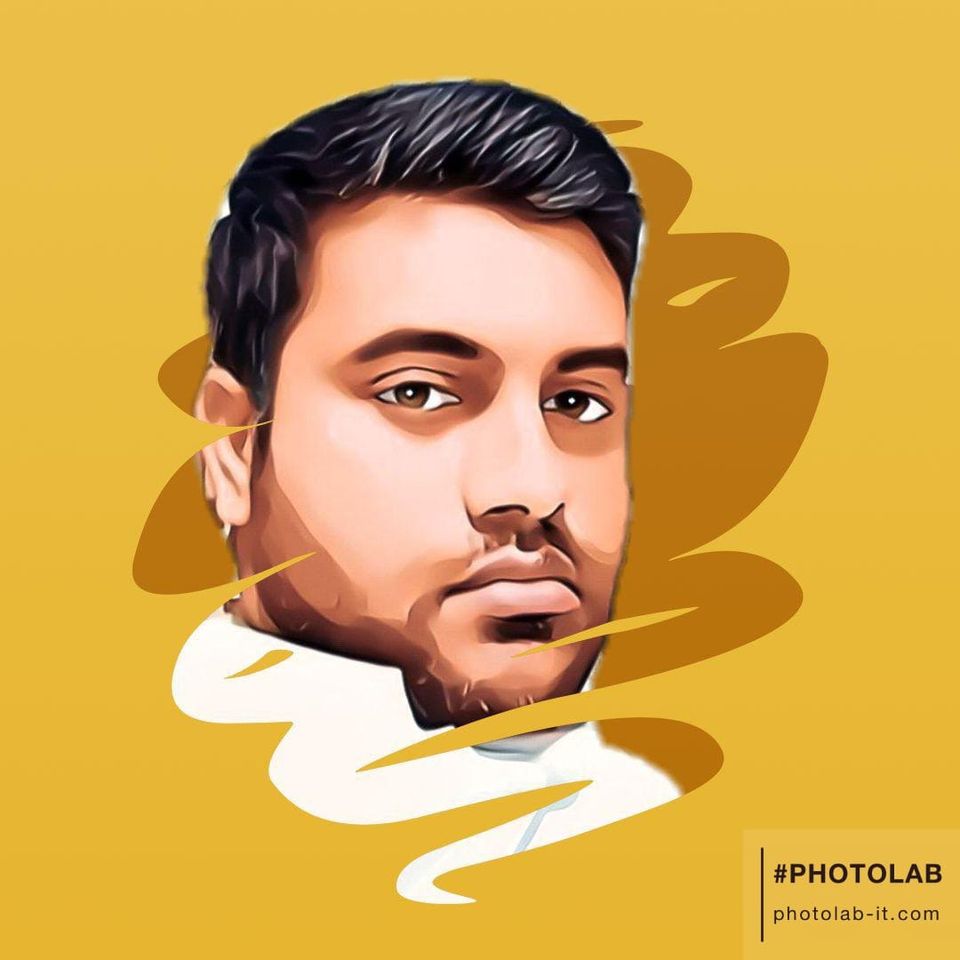 I am Raza, a crafts expert with 6 years of experience. I run this site for DIY lovers to provide the most exciting projects and ideas for your home, office, and everyday life. See More