20 Easy DIY Christmas Wreath Ideas For Holiday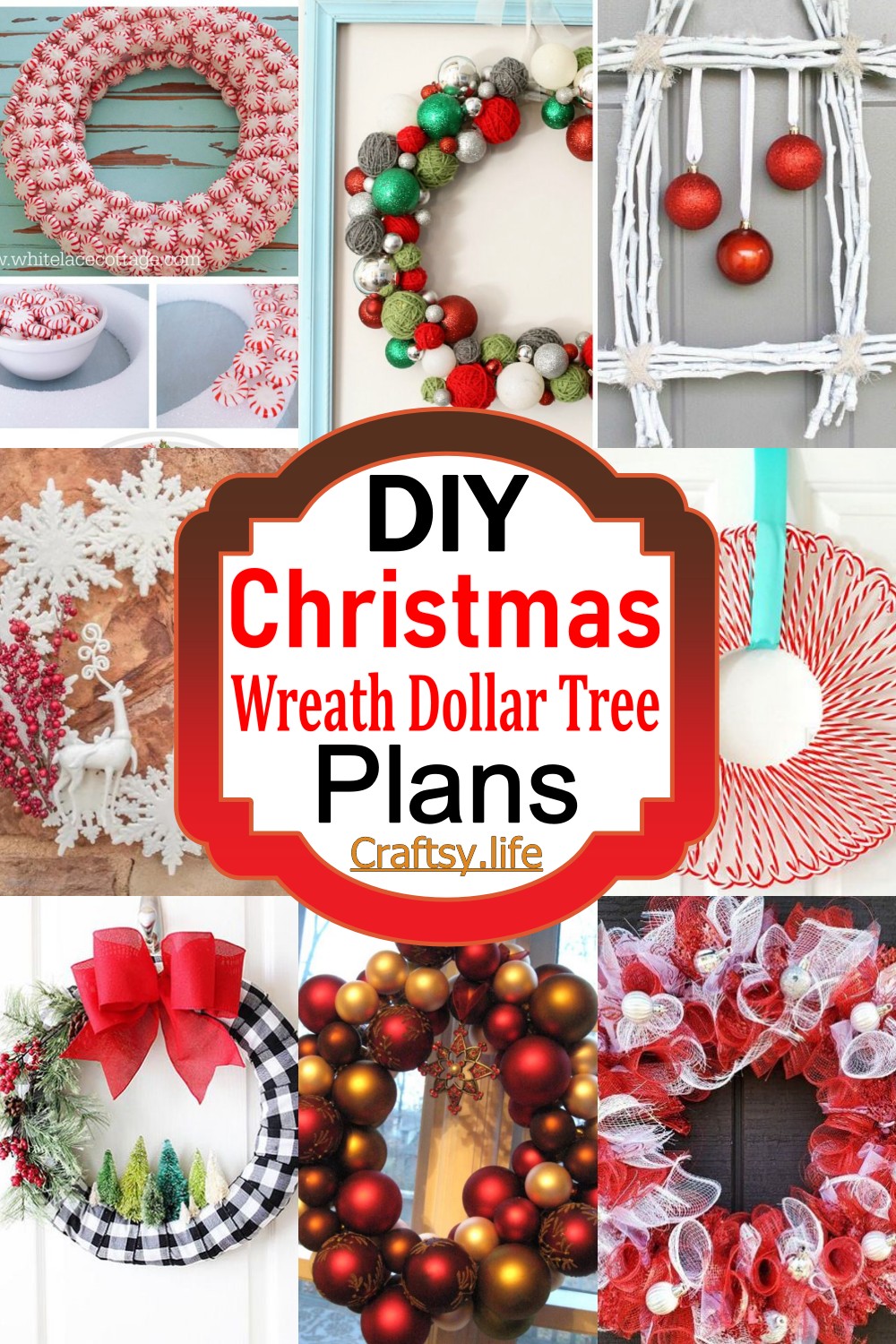 Wreaths have been a mainstay of holiday decoration and family traditions for centuries. Wreaths are used in many different ways; they can be draped on the front door, hung on the fireplace, or even used to adorn a tree. No matter how you choose to use yours, you'll love it for years! One way to make your wreath stand out from the crowd is by making it yourself. You can customize it however you like and save some money in the process too. So check out these 20 DIY Christmas Wreath Ideas and get inspired!
Unique DIY Christmas Wreath Ideas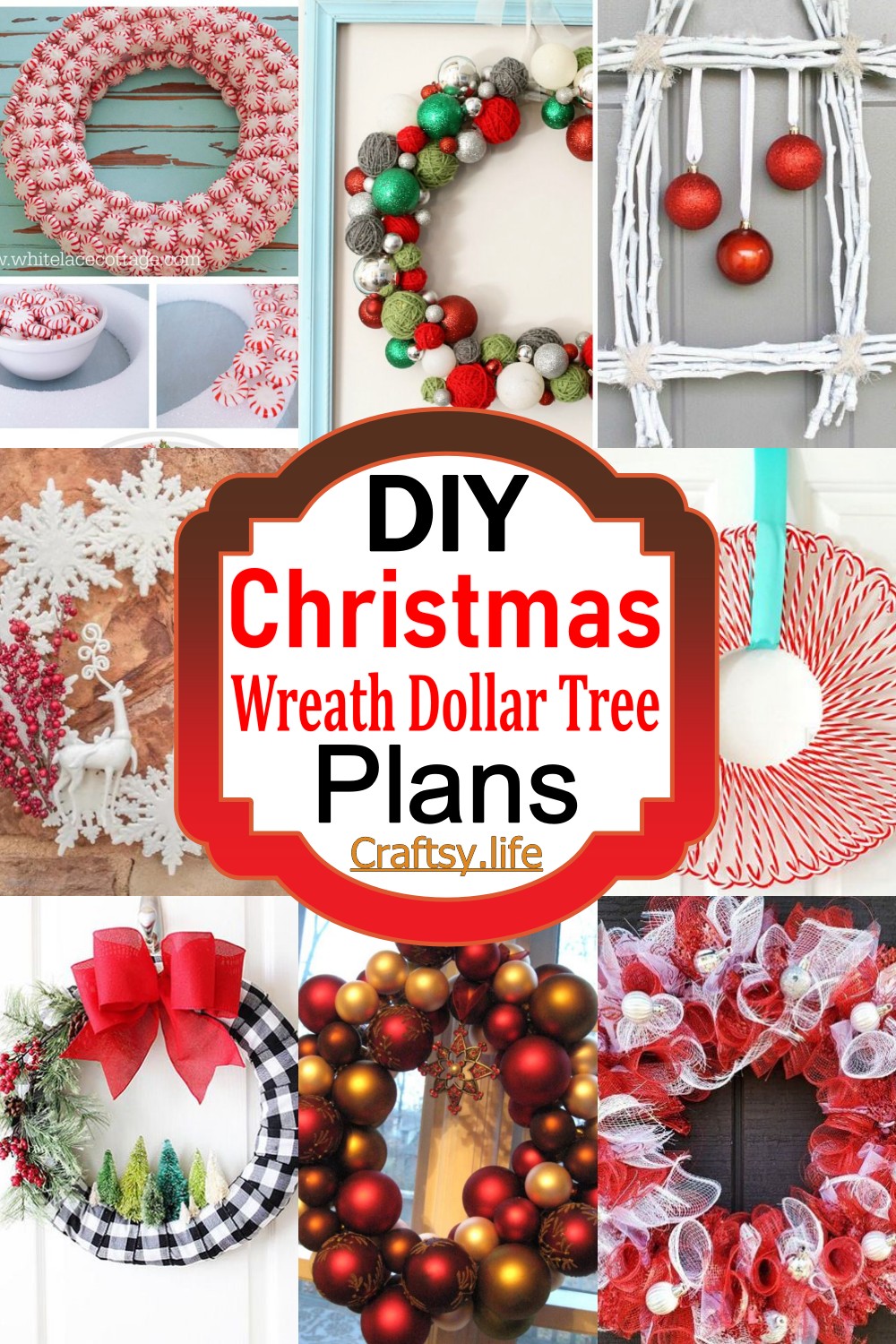 From DIY Christmas wreaths that use items you already have to more detailed crafts, we've got wreath ideas for everyone. Try making your own instead of buying a traditional Christmas wreath this year! With these 20 DIY Christmas wreath ideas, you can make unique and fun holiday wreaths. These creations will bring festive cheer to your home this Christmas, from fabric wreaths to felt. With Christmas approaching, it's time to start crafting your wreath. Try these Christmas wreath ideas to get inspiration on how to make them a perfect fit for your home. From traditional pinecones and bows to unique paper flowers and spool strands.
Benefits Of DIY Christmas Wreath Ideas
Save Money: By making your own DIY Christmas wreath ideas, you can save money on decorations that you would otherwise have to buy at the store or online. This can help you save hundreds of dollars each year, which means more Money in your pocket!
Personalize Your Decorations: Another benefit of making your own Christmas decorations is that they will be personalized with your family's unique style or theme. This is much more meaningful than buying something off the shelf at a store where thousands of other people have bought their products too!
Fun Family Activity: When we were kids, our parents didn't buy us expensive presents for Christmas, so instead, they would take us out into the woods on weekends and teach us how to make things out of sticks and twine. Going out into nature together and making something beautiful from scratch was always fun!
How To Make A Christmas Wreath
A Christmas wreath is one of the most important parts of holiday décor, so you must find a pattern that fits the overall theme of your home. And if you love to craft but are on a budget and still want some inspiration, this wreath DIY might be what you've been searching for all along! This stunning double bow wreath pattern is great for any season, and it's made from a few simple supplies you probably already have on hand. This Christmas wreath decor craft is easy to make and perfect for those on a tight budget who still want to create beautiful holiday decor ideas. The tutorial shows how to turn your wreath into a double bow pattern.
DIY Dollar Tree Christmas Wreath
Do you want to decorate but don't have much money to spend on special Christmas items? Then this wreath is your answer! It requires no fancy tools, no expensive materials, and will only cost you about $5. This Christmas wreath looks amazing, and except for being green or red (depending on what color tree you buy), it's reusable for years to come. This dollar tree Christmas wreath is super easy to make, and you can use the same process to make a wreath any time of year. Watch the video to learn how!
DIY Christmas Wreath
If you're looking for an easy and affordable way to add a subtle sparkle to your Christmas decor, start with this DIY Christmas Wreath project. It's a beginner-friendly project because it covers the process from start to finish and uses traditional Christmas colors. This is a beginner-friendly project because it covers the process from start to finish and uses traditional Christmas colors. It also doesn't require special tools or techniques, making it simple enough for all skill levels. This is the easiest way to create a Christmas wreath for your front door. This festive DIY uses traditional Christmas colors and is easy enough for anyone to make!
Easy Dollar Store Christmas Wreath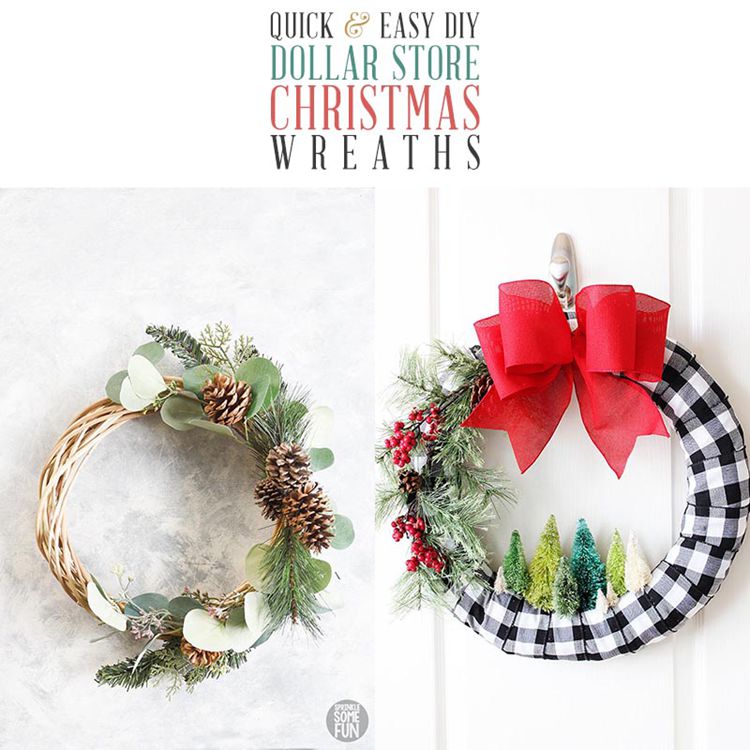 Did you know that you can make your wreaths to adorn the front door instead of buying them? If you don't want to spend a lot on Christmas wreaths and decorations, here's a collection that can be done by the average hand within an hour or two. These DIY Christmas wreath ideas are so much fun to do; not only are they easy, but you'll have tons of fun making all these colorful and creative festive décor items for your home and friends. All you need to make these beautiful diy wreaths are supplies you can easily find at the dollar store. These DIY wreaths are beyond easy to make and are under $10. While they may be homemade, they look amazing and don't cost much!
Peppermint Christmas Wreath DIY
Whether you place a peppermint wreath on your table or hang it somewhere special, this festive creation is always a hit. There's no need for fancy florist skills here; to recreate the project, you only need a styrofoam wreath, peppermint candy, and a high-temperature hot glue gun. This peppermint wreath is a great way to decorate your home at Christmas. To replicate this project, you need a styrofoam wreath, peppermint candy, and a high-temperature hot glue gun. The process takes about 20 minutes, but it can be made even faster if you omit the decorative ribbon.
Yarn Ball Wreath
It's beautiful and so versatile. You can use any color or mix colors to make a multi-colored wreath. It goes great with any season, especially during the Christmas season. This wreath can last for years if properly taken care of. Decorating a home with Christmas decorations can be fun and tedious, but this yarn ball wreath will liven up any space in your home. The supplies are relatively easy to find, and you can mix and match them to make the wreath fit with your décor.
Winter Twig Wreath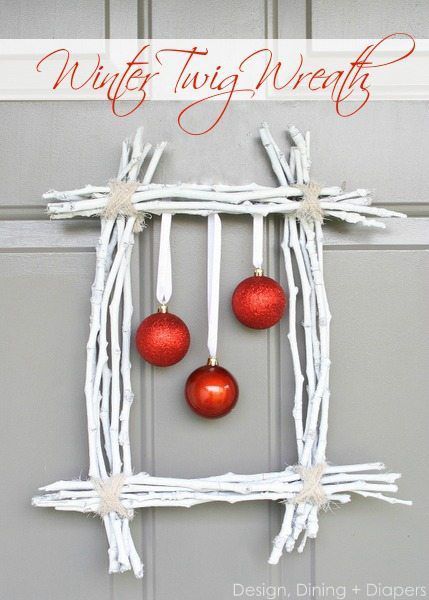 A beautiful craft project that's fun, easy to do, and inexpensive. This is a unique way to decorate your home! This DIY winter twig project is awesome because it costs nothing and makes your jaw drop at its beauty. All you need is burlap fabric, jute twine, a few cosmetic branches, and a glue gun to create this beautiful wall hanging. Inside the tutorial are tips on selecting the right quantity of each material and navigating by trying all the twig's branches together. Please make one for yourself, or give it as a gift for Christmas!
Led Glass Crystal Christmas Wreath
Add a sophisticated touch to your home with this beautiful leaded glass wreath. This project will allow you to create an elegant yet easy holiday trim that can be displayed all year round or during special occasions. Crystal-cut platters and metal bells are shown with glass-pressed flowers and sheer ribbon in this pretty painted leaded glass wreath. Made with a simple stained glass technique that even beginners can use, this Christmas wreath will add color and light to any holiday decor.
Rustic Large Christmas Wreath
Make your own oversized rustic Christmas wreath. The process is easy, and the result is terrific! Channel a rustic, old-world feel with your Christmas decorations. This wooden wreath is the perfect addition to any front door this holiday season. The tutorial teaches you how to make an oversized rustic Christmas wreath by replicating the look from the original photo with minimal effort. You'll be able to fill your home with all the warmth of a cabin in the woods without having to hike there or go camping!
Dollar Tree Christmas Wreath
Are you struggling to figure out how to make your Dollar Tree Christmas wreath DIY project? Then you need to look no further. This easy tutorial will guide you through the steps necessary to create this wreath in your home. It's an exciting way to add some beauty and decorate for Christmas. This DIY Dollar Tree Christmas Wreath makes your own wreath for the holidays. It's so easy and fun to make; you'll have a beautiful wreath that'll stay beautiful. You can do this easy and fun project in less than 30 minutes with supplies you already have at home. You can add any other craft supplies to customize it according to your color scheme or your needs for the wreath.
How to Make Dollar Tree Wreaths
If you love to decorate for Christmas, then this is a great craft for you. Grab some Dollar Tree wreath frames, glue, and ribbon, and get started on homemade wreaths that look wonderful on any door or wall. Dollar tree wreaths are a fun and easy way to decorate for the holidays. This tutorial walks you through making your dollar tree wreath. These beautiful dollar store wreaths are perfect for your entranceway or front door. The best part? This super simple tutorial takes less than 10 minutes to complete.
Making An Ornament Wreath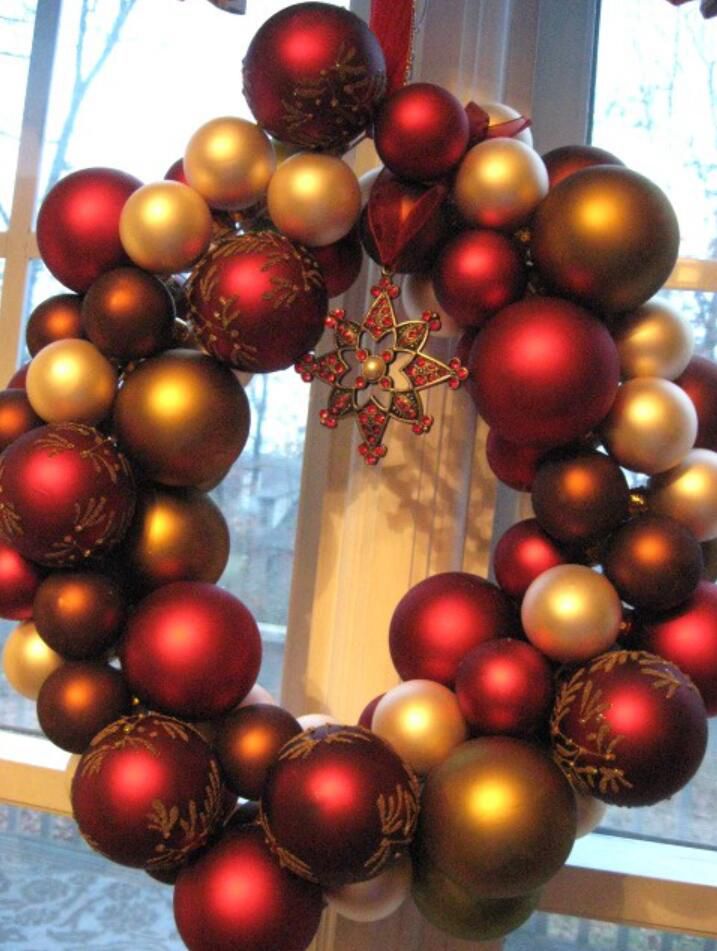 Do you love to add Christmas Decorations to your door? Then, this DIY Ornament wreath project is perfect for you. It adds color and warmth to your house and a great twist to your holiday decor. Pearls and pearls and glass balls! We love this Ornament Wreath as much as we love to make it. Make sure you pick the perfect glass balls to showcase your beautiful creation. This DIY is easy to make and will be a beautiful addition to your holiday decor. The best part of this project is that it's adaptable; if you don't have many ornaments, add some berries or pine cones for a different look.
Vintage Styled Corsage Wreath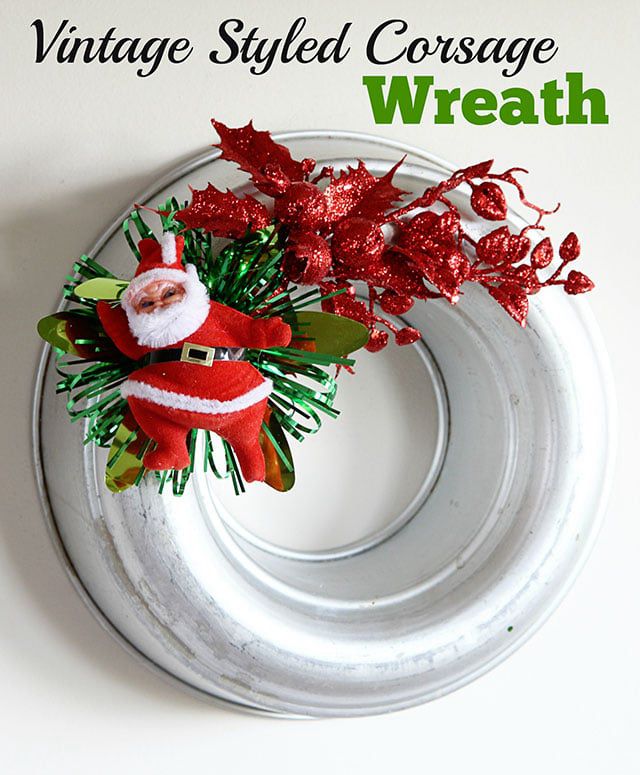 Make a corsage wreath that will help you to add a vintage touch to your home decor. This DIY project is so easy that craft beginners and experts can make it. The best part is that there's no need to look out for sophisticated materials to make this corsage-styled wreath. Get simple things like pine cones, jute, and florals; you are good to go! This vintage-styled corsage is so unique it will make you feel like royalty.
Dollar Tree Wreath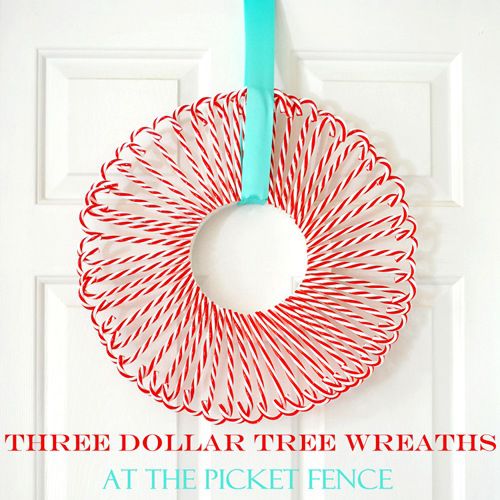 Wreaths are a great way to add some festive touch to your home, and this candy cane wreath is the perfect way to keep things fun and interesting. It's made with candy canes, hot glue, white craft glue, and a Styrofoam wreath base. This DIY is the perfect way to spice up your front door this holiday season. All you need are a Styrofoam wreath base, a hot glue gun, white craft glue, candy canes, and a few other crafting supplies. This DIY can be completed quickly and is pretty straightforward too. The results are awesome when it's finished, whether or not you did it perfectly.
DIY Dollar Tree Christmas Wreath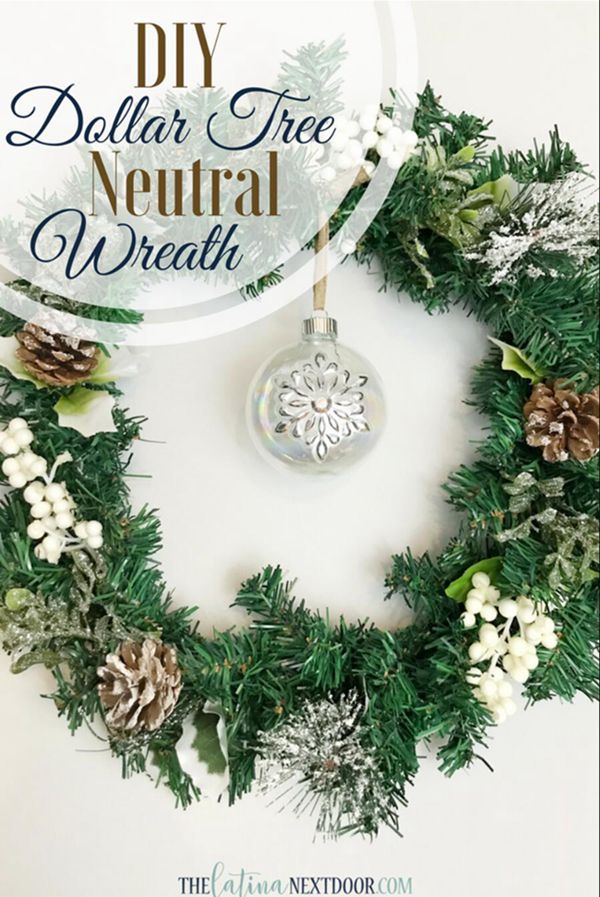 If you love the rustic, natural look of Christmas decor but can't afford it, this DIY dollar tree Christmas wreath project is perfect for you. Decorate this wreath with your favorite Christmas gifts and enjoy! Create a festive wreath with items found at the Dollar Tree. This project is perfect for those with little time to craft or no artistic flair. It's also great if you're looking to incorporate simple, rustic elements into your holiday decor. You'll love how this wreath looks on your front door or inside your mantle.
DIY Christmas Wreath Dollar Tree
Easy, beginner-friendly projects and supplies are available at your local Dollar Tree. You can complete this project in a short time, too. This is an easy and fun way to give yourself a magical Christmas moment! This Christmas wreath is perfect for beginners who have never made a wreath before. It can be completed quickly so you can enjoy your time with family and friends rather than spending your precious time making Christmas decorations.
How To Make A Christmas Wreath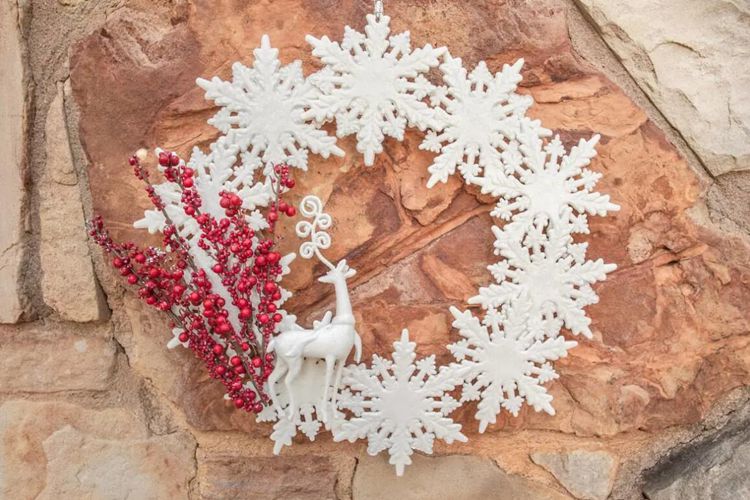 To make this wreath, you don't have to be an expert or a perfectionist. No weaving or wire-twisting is involved here! And it only cost $7 to make, thanks to the dollar store. So fill your home with the warmth of Christmas with this simple DIY snowflake wreath. This Christmas wreath is a simple but gorgeous way to decorate your front door during the holiday season. Not only will it help you spread the joy of Christmas, but it will also make you look like a professional! This DIY project is for you if you're short on time or money this holiday season. Your neighbors will be so impressed by the beauty of this wreath that nobody will believe it took you mere minutes to make it.
Cheap Dollar Store Christmas Wreath
This Dollar Store Christmas Wreath is a great DIY project for anyone looking to decorate their doors and tables this holiday season. It's simple to make, doesn't require much patience, and only needs a few craft materials. The best part? This wreath is available at your local dollar store! It is a great addition to your holiday decorating to help you spread the spirit of Christmas all around. If you're new to full-circle ribbon wreaths, don't worry! This DIY is easy enough for beginners.
How To Make A Mesh Wreath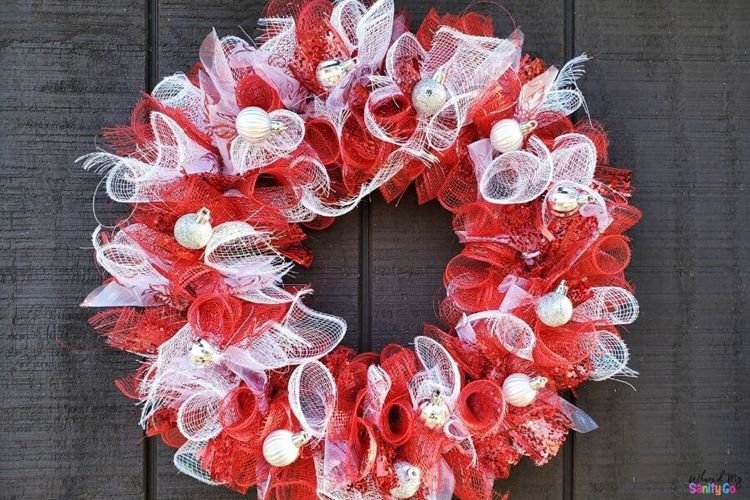 Mesh Wreaths are the perfect way to add shimmer and glam to your windows, doors, and tables without breaking the bank. It's a fun craft project; you can personalize it with sequin ribbons in all colors! Upgrade your holiday decor with this easy DIY mesh wreath. The mesh design creates a fun, almost 3D look that adds extra sparkle to your Christmas tree. Thoughtful and pretty, a mesh wreath is a simple way to add glam to your Christmas decor. It's also one of the easiest DIY projects to make. All you need are some craft supplies and a step-by-step guide.