Chess is a popular game for adults but has also become increasingly popular for kids and children. This can be a good way to teach them valuable life lessons and ideas, as well as a fun activity in which to participate as a family. You could make both inside and outside chess boards, one for outdoor and indoor play. However, there are many ways to play chess beyond the traditional board and pieces. You can get new ideas from our DIY Chess Board Ideas list below so that you can create your own custom setup.
DIY Chess Board Ideas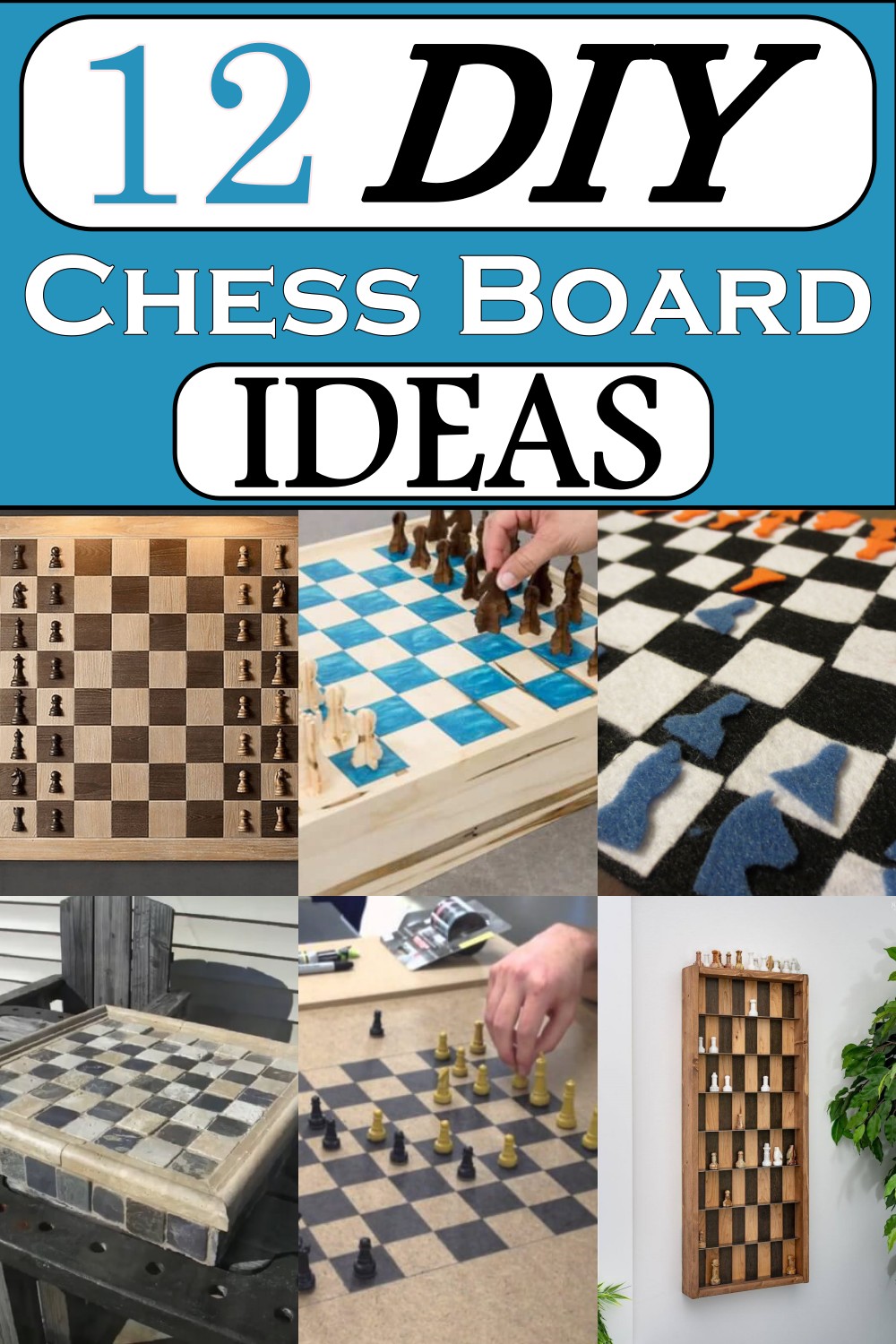 The advantages of playing chess are many and varied; Playing the game improves your thinking abilities and enhances your intellect. The game brings out the best in kids both academically and socially. Similarly, teens and adults alike enjoy playing chess. When they play at home or at times when they need to unwind after a stressful day of work, these boards help them relax and get some peace of mind. There are many ways to make this simple wood board or even out of other materials such as plastic, glass, or metal. You can design it however you like, including paint and even using different wood types to create your unique look. We've prepared a list of DIY chess board ideas that are easy to follow.
Below are 12 DIY chess board ideas that are perfect! They all can be made extremely cheaply and will make any room look great!
You Can See :
Vertical DIY Chess Board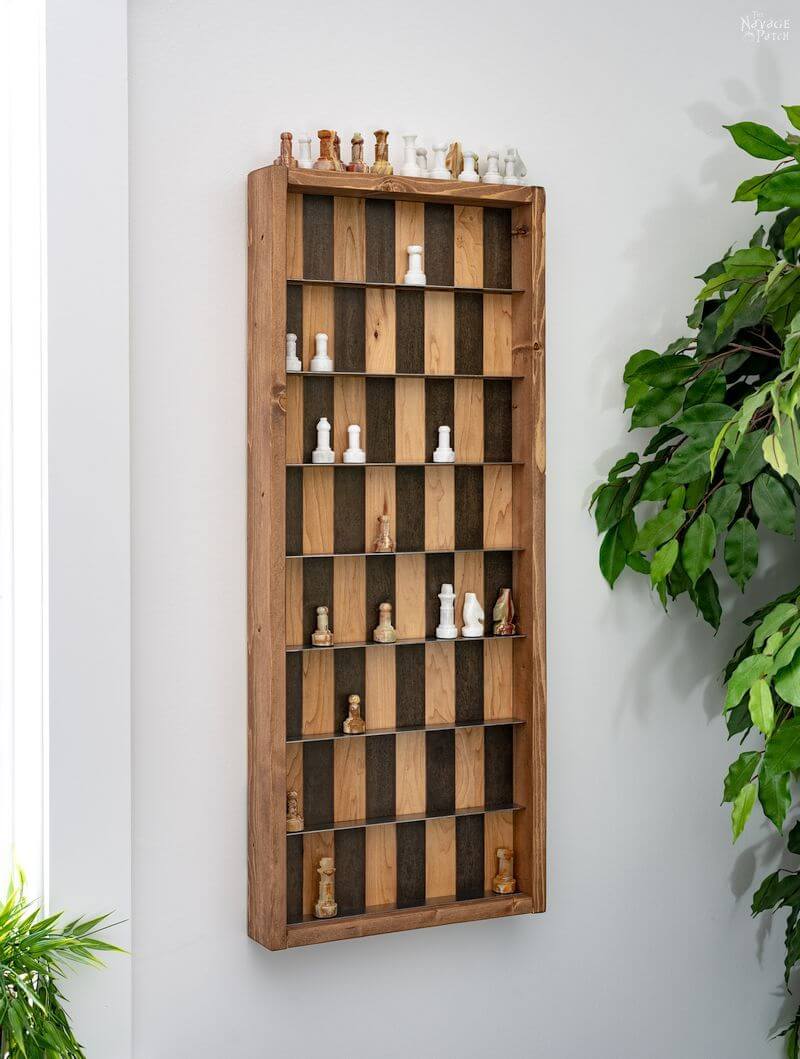 This vertical DIY chess board is the perfect way to combat boredom or add some style to your home. This is a great way to create eye-catching indoor chess set for your family. The wood pieces are handmade with care and attention to every detail, so you can enjoy endless games without worrying about the condition of the game pieces. All the supplies are available at any hardware or DIY store so you can make this project yourself in no time!
Outdoor DIY Chess Board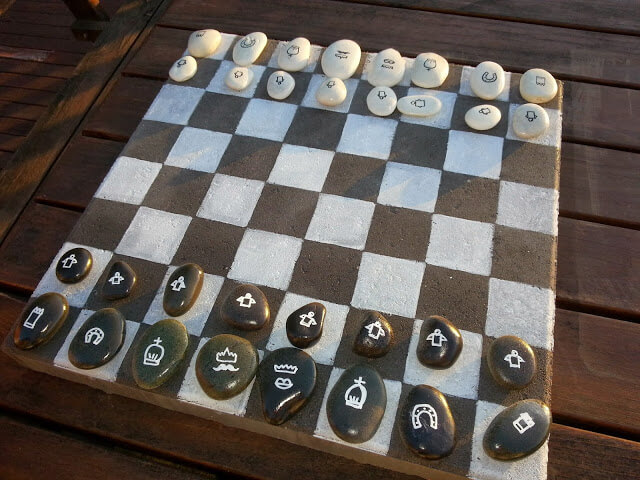 Whether you're a chess fanatic or want to create an interesting centerpiece for your patio or garden, this DIY outdoor chessboard is the perfect project. This simple chess board is great for your backyard as well. Add a little competition and fun by challenging your kids to a game on the new chess set. It's a great way to add some blush to your outdoor space while doing something fun with your friends or family. Follow this guide to make this awesome board!
DIY Chess Board for Kids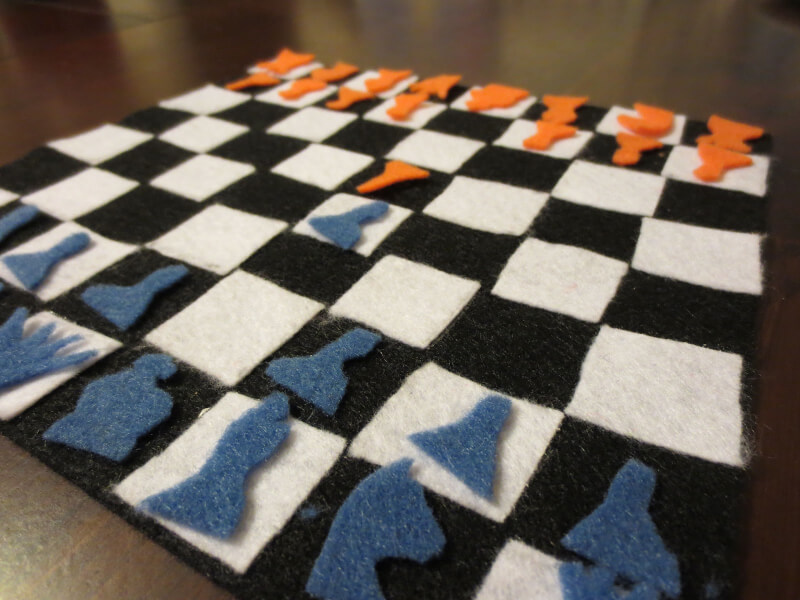 This DIY Chessboard for Kids makes for a great gift or an activity for quiet time. Using a pencil and ruler, you can easily cut out a chessboard pattern on cardboard to create the board, with googly eyes to give it a playful touch. Once the pieces are painted, they're ready to go! Your kids will love playing chess with this DIY Chess Board they can make themselves. Go through this guide to learn more!
Wood Carvers DIY Chess Board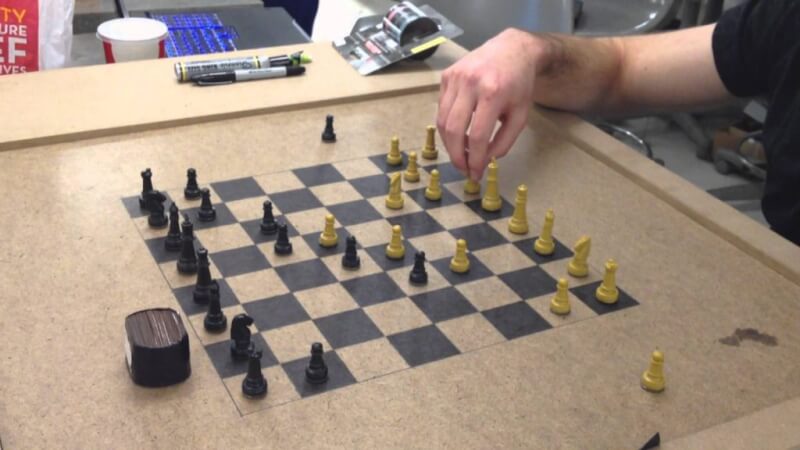 Carve the perfect chessboard with this DIY Chess Board. You'll create a professional-style chessboard by carving a natural or artificial light and dark wood combination. You can make your own custom chessboard with the help of this DIY guide and impress the world with your woodworking skills. Carve this board however you want, and customize it with parts from other wood carvings to make it unique! The instructions are easy to follow and will have you playing in no time!
DIY Chess Board And Checkers Set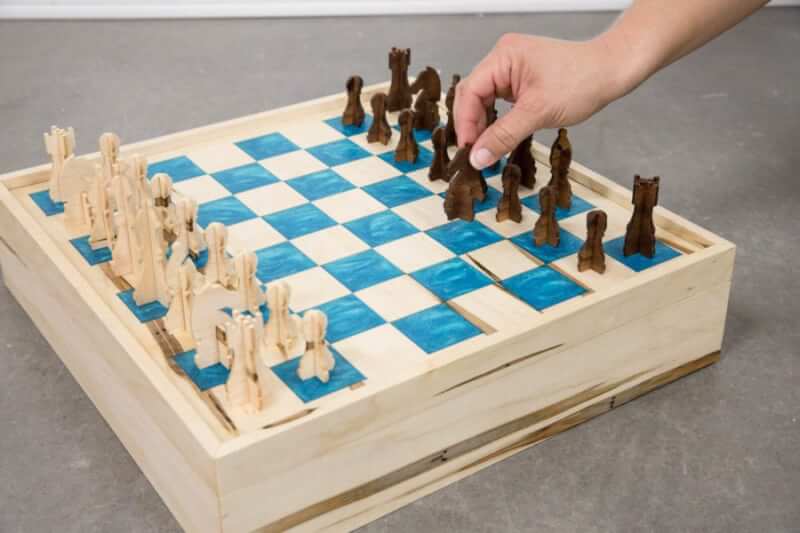 This DIY Chess Board and Checkers Set is a great way to get out of the rut of playing on the same old board or to add a new twist to your favorite game. Whether you're looking for something customizable, portable, or aesthetically pleasing, this set is perfect. It comes with everything you require to create the ultimate chess game experience! The guide includes all the necessary tools to assemble this unique game set and contains instructions on how to create your own special version.
DIY Chess Board With Rice
Rice chess boards are a fun and easy project for you to do with your kids. The best part is that you don't need fancy supplies or tools – just some bulk rice, an empty cereal box, masking tape, and a pair of scissors or an X-ACTO knife to cut out all the pieces. You need to follow a few steps in the above video to create your own DIY chess board, especially if you want to play on it. These steps will help ensure that the resulting board is flat, stable, and ready for use.
Advanced DIY Chess Board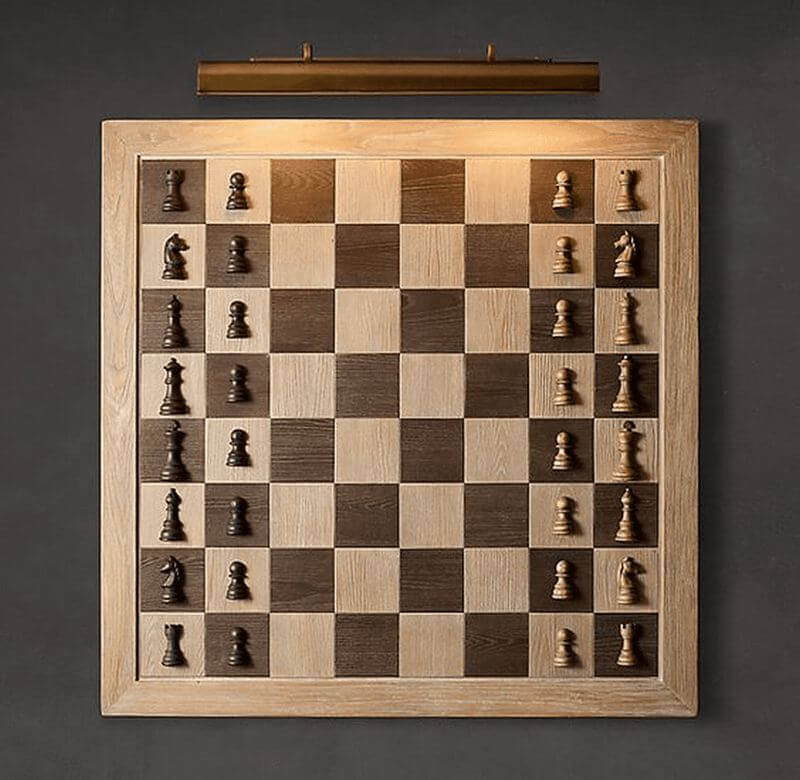 Make your own DIY chess board game with this DIY Chess Board project! Whether you're looking for a new project to do with friends or want to make a unique decoration for your home, this hanging chess set makes the perfect gift. This DIY chess board is easy to assemble and hangs perfectly on your wall. You'll need a few fundamental tools and materials: wood, stain, natural crown molding, painter's tape, and rubber bands. The guide below shows you the complete procedure.
Garden DIY Chess Board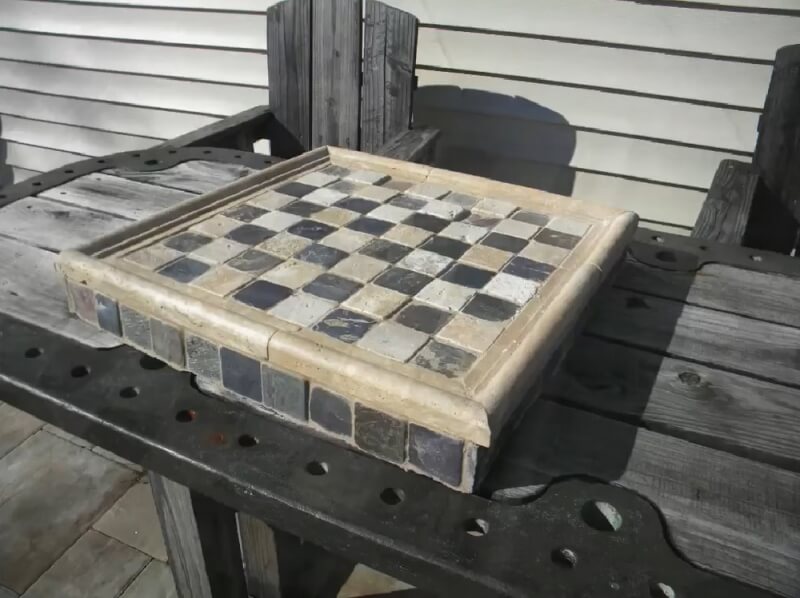 The Garden DIY Chess Board is a great way to spruce up any yard or garden. This project is great for DIY beginners, requiring minimal tools and materials. It also makes for a fun weekend project with friends. Choose your tiles and get started! This DIY project shows you how to make an awesome garden chess board. It only takes a few materials, some tile grout, and a few tools. Just note that an adult should do this project with the help of a teen or younger.
Thrift Shop Cutting DIY Chess Boards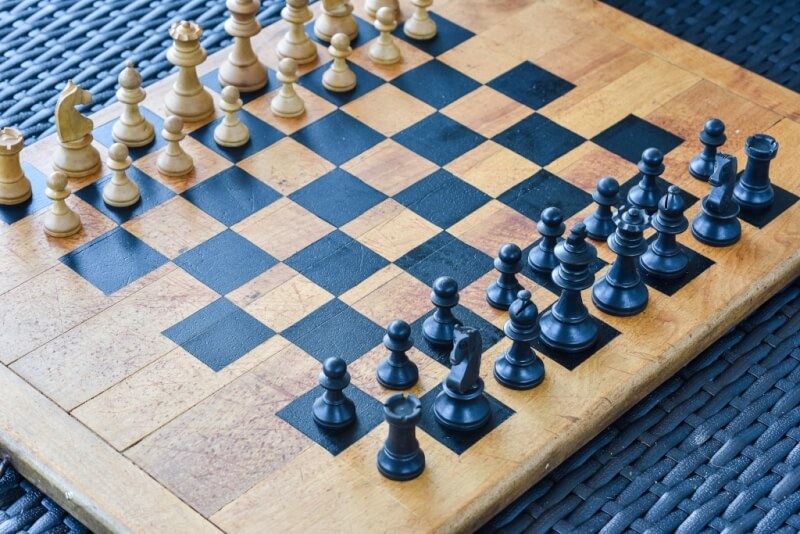 This DIY cutting board is easy and fun to make a statement at your next chess tournament. This project is perfect for beginners, and even children can help. You can use any material you want to make your board. This project will show you how to cut a chess board out of a cutting board. With these fun and easy DIY projects, you'll be able to create beautiful chess boards with the help of recycled cutting boards. This tutorial shows how to turn an old cutting board into a gorgeous, personalized chessboard.
Laminated Pine DIY Chess Board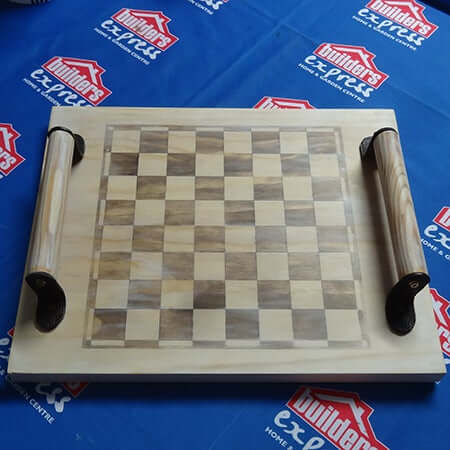 If you're a chess fan, this project is perfect for creating your personal set. Build your own chess board with this tutorial. It's easily made from two identical squares and a couple of pieces of wood. This project is perfect for beginners and will give you plenty of time to perfect your technique before deciding to make one for everyone in the family. It's easy to make this chess board so you can play with family and friends. Pick up masking tape, stain, and gloves along the way. The tutorial shows you how to make the board in no time at all.
Solid Wood DIY Chess Board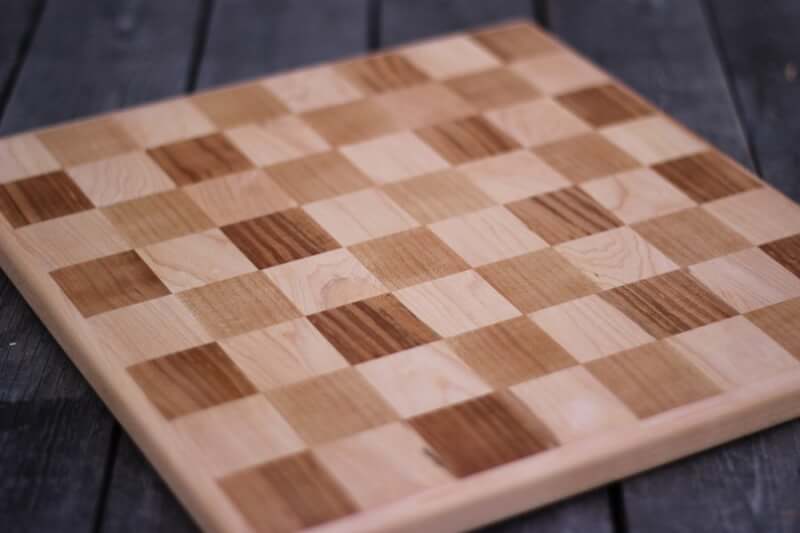 Chess is by far the greatest game of all time, and to play it properly; you'll need a quality chess set. And this solid wood DIY chessboard should be the start of your collection. This is the perfect project to make with your son or daughter. Sure, you can buy a chessboard at the store, but this one is made from quality materials and will last forever. Plus, you can personalize it by painting or staining it in any color you like.
3D DIY Chess Board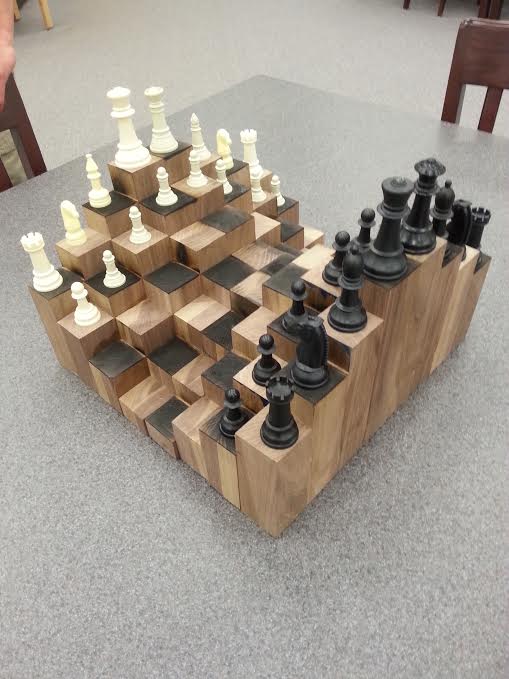 This fully functional 3D chess board is a great craft project that allows you to express yourself visually and creatively. Constructed from wood, this board is durable but challenging enough for the experienced crafter or decorator. This fun project will bring family, friends, and co-workers together every time you sit down to play. Not only will it help everyone stay engaged in the game, but it will give a unique look to your chess set. Go through this guide to learn more!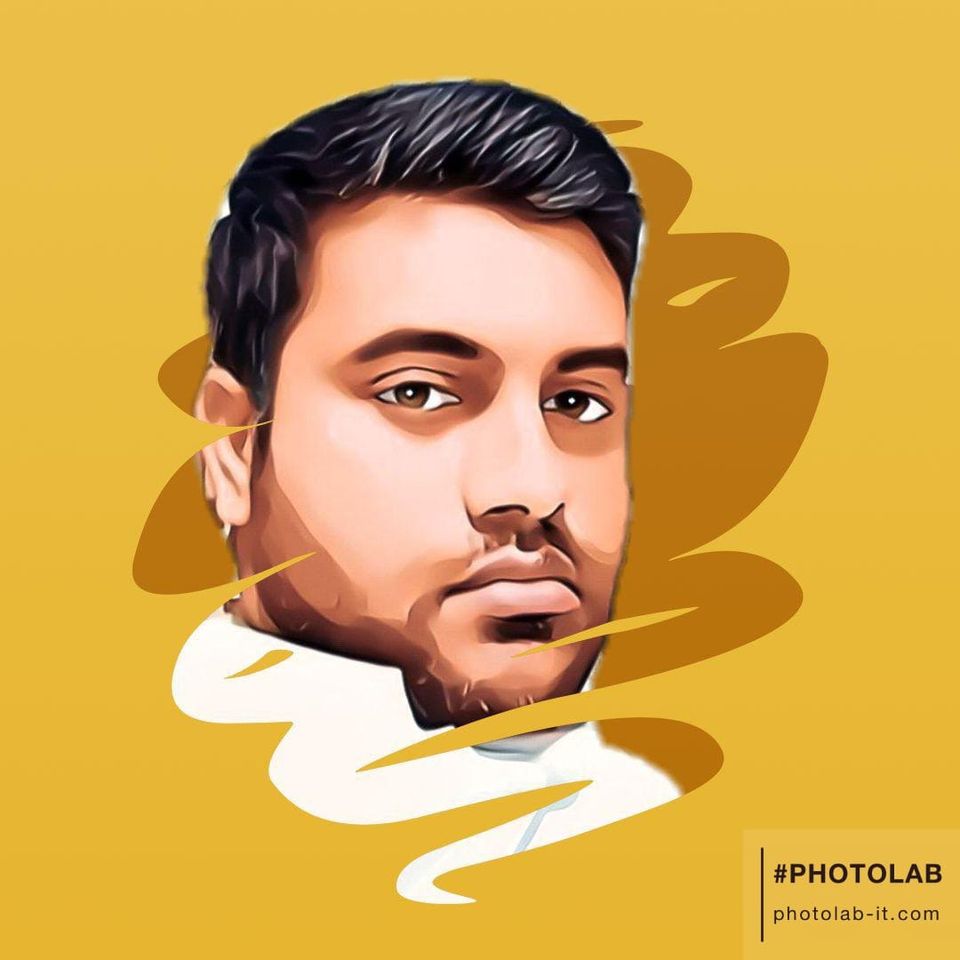 I am Raza, a crafts expert with 6 years of experience. I run this site for DIY lovers to provide the most exciting projects and ideas for your home, office, and everyday life. See More