A charcuterie board is a board or platter used for serving and displaying meats and cheeses. They can be great to impress guests and a fabulous option to show off your sense of hospitality. Charcuterie boards are easy to make and fun to personalize. Get your groove on and create a stylish and functional piece of decor that will be a great addition to your kitchen. Build one that can also double as a cheese tray or another perfect shape to suit your style. They're a great way to enjoy an appetizer or snack but also look adorable when placed in your home. Grab some wood and some tools, and let's get to work! If you're looking for a great weekend project, these DIY charcuterie boards are the perfect way to display your favorite meats and cheeses. These DIY charcuterie board wood projects make your dinner table look great.
DIY Charcuterie Board Wood Projects
Charcuterie boards are an excellent addition to any gathering, and it's only natural that you'd want to have one at your next party. Unfortunately, charcuterie boards can be expensive, so you'll want to take matters into your own hands if you want to make the most of your budget. Luckily, there are plenty of ways to create DIY charcuterie boards with some wood and a little ingenuity!
The following 25 ideas will help get you started if you want something to do this weekend. The best part about a charcuterie board is that you can make it as straightforward or as complicated as you want. These DIY charcuterie board wood projects are the perfect way to liven up your next party or show off your skills.
Materials Needed For DIY Charcuterie Board Wood Projects
Whether you're hosting a party or want to add something new to your kitchen decor, these DIY charcuterie boards are easy enough for anyone to make. All you need is some wood and some nails, and you'll be ready to go.
What You'll Need:
Wood
Nails (preferably longer than the width of your board)
Hammer
Wood glue
Sandpaper (optional)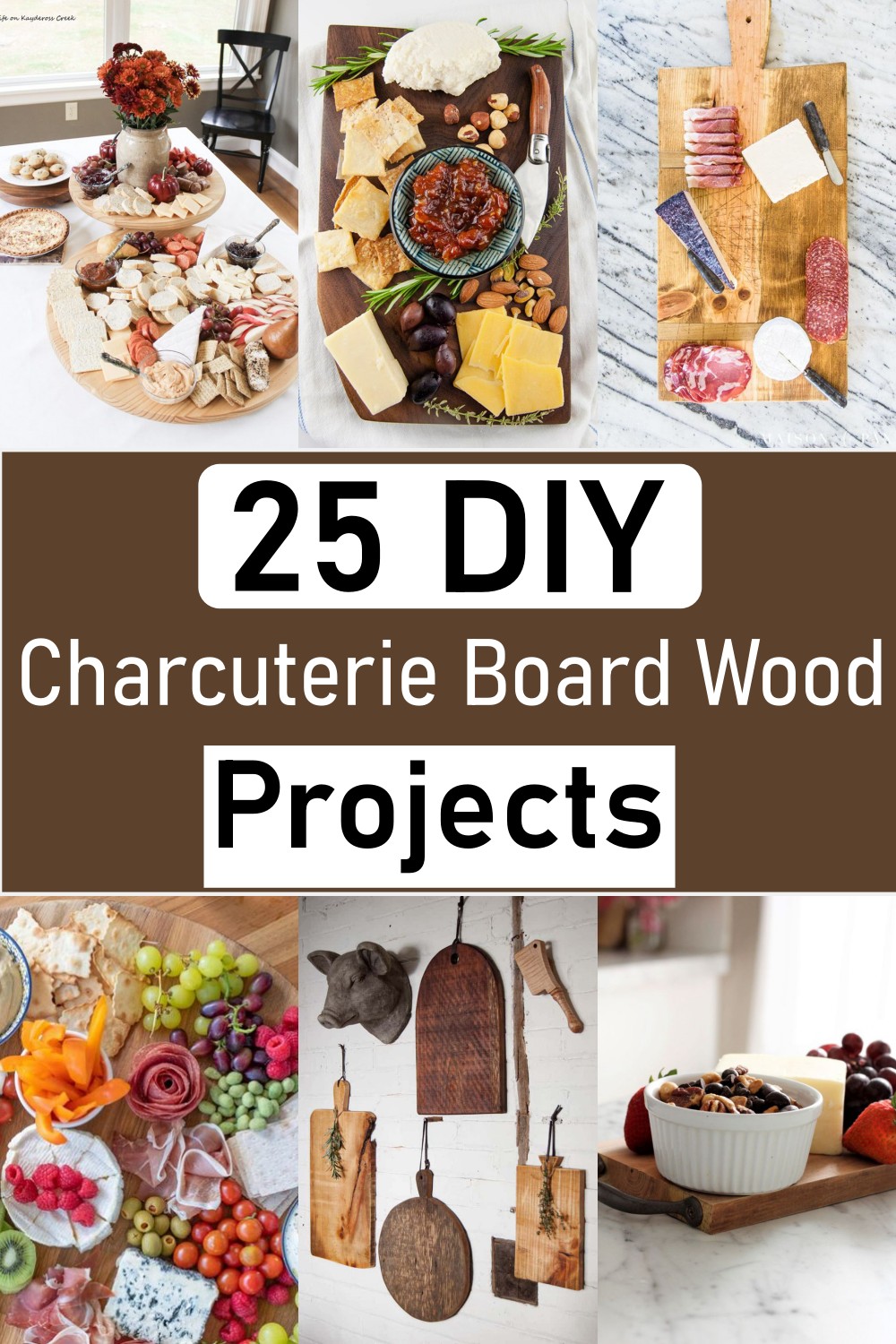 Charcuterie Board Tutorial
Do you love charcuterie and want to impress your guests? Make what I like to call a board fit for Kings and Queens, an easy and fast diy tutorial that will make you feel like a chef in no time! This charcuterie board is perfect for all your appetizer parties. It's not just easy to make, but it also makes a statement and looks beautiful too! The blackboard made from foam board and wood are specially designed for the purpose of displaying delicious food at a lower cost than conventional boards. It is a very simple and easy process to make a uniquely different-looking charcuterie board. The process takes less than an hour and is super easy to do.
Giant Charcuterie Board
Your next hostess party will surely be a hit with this charming DIY Wood Charcuterie Board. This DIY video tutorial will show you how to craft a giant handmade wooden charcuterie board with non-porous wood in this case. In under an hour, you will be able to comfortably construct a board that is easy on the eyes and your hands when hosting a party. It comes together quickly and easily, and you'll save money by making it yourself! This wooden charcuterie board is perfect for serving trays of cured meats and cheeses, plus olives, nuts, and other accompaniments.
Making A Charcuterie Board
This is a wonderful DIY project to make your very own unique and beautiful charcuterie board. It is something that you can do with minimal help, and better yet, you can be proud of yourself for having built something amazing that also looks great in your kitchen. Making this DIY charcuterie board is another way of impressing your guests. This board is made out of a thicker piece of wood and has been sanded to give it more grip. It has been cut out to produce a unique shape, as well as make it easier to hold. The end result is a beautiful and functional charcuterie board that you can use to serve your party everyone's favorite meats and cheeses!
Live Edge Charcuterie Board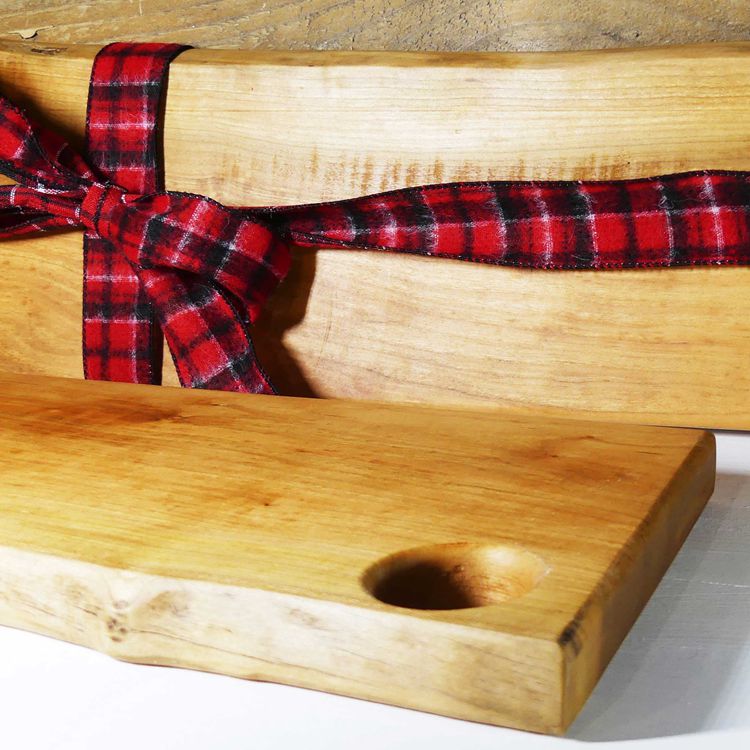 Do you enjoy a little DIY? Then this is the perfect project for you. Learn how to cut and prepare your own wood, then carve it into the ultimate charcuterie board using simple tools and methods. Unlike plain charcuterie boards, this elegant board is made from live edge wood and features a hand-carved design. It makes the perfect table centerpiece for entertaining or for serving guests. This solid-wood Charcuterie Board is a visual and functional addition to your kitchen counter, featuring a built-in rack for knives, a slicing board, and storage space for condiments. Your best friends regarding cheese, charcuterie, and other snacks.
Easy Hardwood Charcuterie Board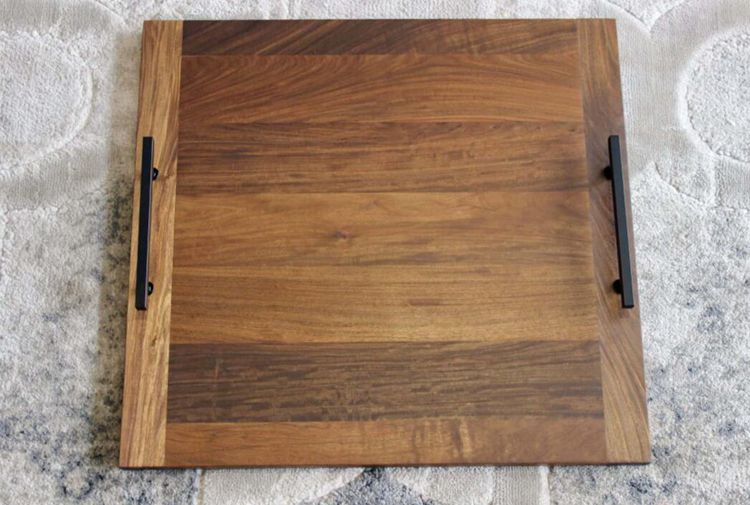 Charcuteries board is usually used to serve cheese or meat. But its primary purposes are to serve food. The wood that makes up this board will be left with a beautiful finish, and the strip of acrylic built into the top edge allows it to serve as a handy magnet for cutting tools. The landing strip on the bottom edge keeps the board from skidding around and allows it to glide smoothly through cuts. This DIY guide explores the many important things about charcuterie boards and how to make one yourself.
Charcuterie Board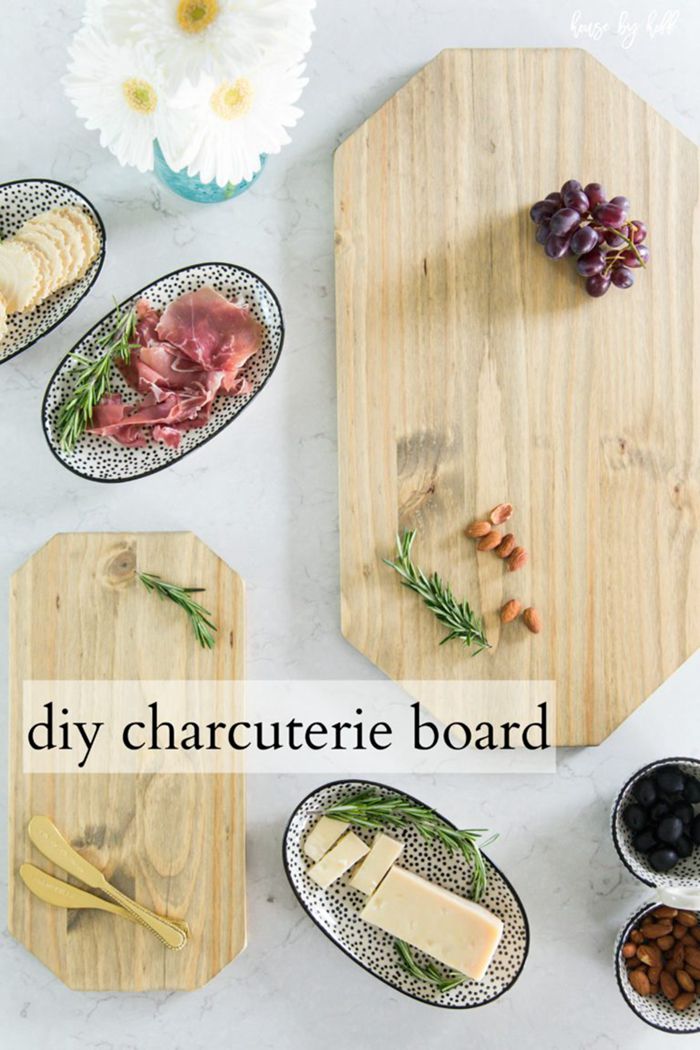 Charcuterie boards are a great way to set out various food items for your guests. Easily customize this board with paint, stain, and your favorite wood cutout. This woodworking tutorial will show you how to make a homemade cheese board out of pine wood. It can be easily customized and is a great gift. It's made from pine woods, which means it is naturally resistant to moisture and can last long. The board is low yet spacious enough to hold all your favorite dishes like cheese, cold cuts, and salads. You'll cover the edges of the boards with cardboard so it's safe for food, then use the table saw to cut them down with your favorite shape!
How To Build A Charcuterie
This tutorial shows how easy it is to personalize any cheese or meat board using simple tools and the right products. Making a charcuterie board is not just easy but also fun; it requires you to be creative and put your mind to work; if you can understand this process, then it is an excellent way to give gifts to your friends and family and loved ones. You can use what you have at home to make one or buy some materials from the store. All you have to do is watch the video tutorial above and follow the guide on what steps must be done.
Charcuterie Board French Boards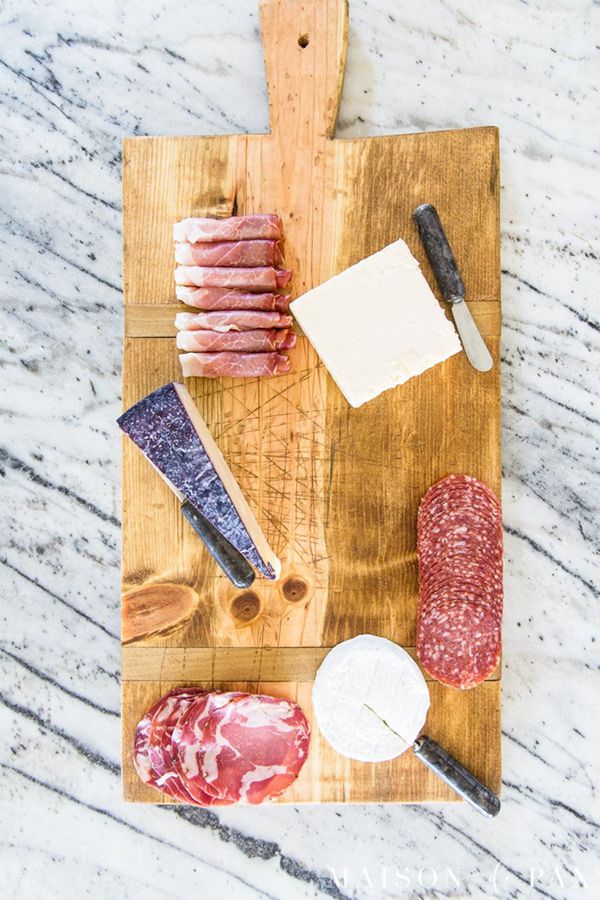 Charcuterie boards are often beautiful and can be used as a centerpiece for a stylish dinner party. They consist of meats, cheeses, pickles, and condiments spread across a beautifully crafted board. For everyone who loves to entertain, this DIY Charcuterie Board inspired by French Boards is your newest favorite party hack. It features an eclectic mix of meats and cheeses and is a French-inspired charcuterie board that can be made in no time using simple materials and a few steps. This DIY recipe is a spectacular way to serve cold cuts and cheeses at your next party. This board is perfect for any occasion, with simple ingredients and techniques. It is sure to impress your guests!
Fancy Charcuterie Board
Have you ever needed your fancy charcuterie boards for your next dinner party? Although it might seem like a complicated process, this DIY video tutorial perfectly nailed the concept of converting and repurposing different wood stacks into the ultimate fanciest charcuterie boards. It is pretty easy, as you would come to find out when you check this tutorial. Show off your skills at a party with these fancy charcuterie boards and take center stage! Serve your favorite cheeses and charcuterie on this beautiful and unique serving board.
Make Charcuterie Board
There's a reason why charcuterie boards are so popular. Make a Charcuterie board from start to finish with walnut slabs; using a pencil, you'll mark out strategic points on the board, cut specific parts, dry them off and move on to the next step of this DIY project. The best way to start a party or to snack while watching the game is with a gorgeously-crafted board showcasing different types of cheeses, meats, fruits, and garnishes. You can create your charcuterie board that looks great and tastes even better. This delicious charcuterie board is the perfect addition to your next gathering. This is how you make it!
Wooden Charcuterie Board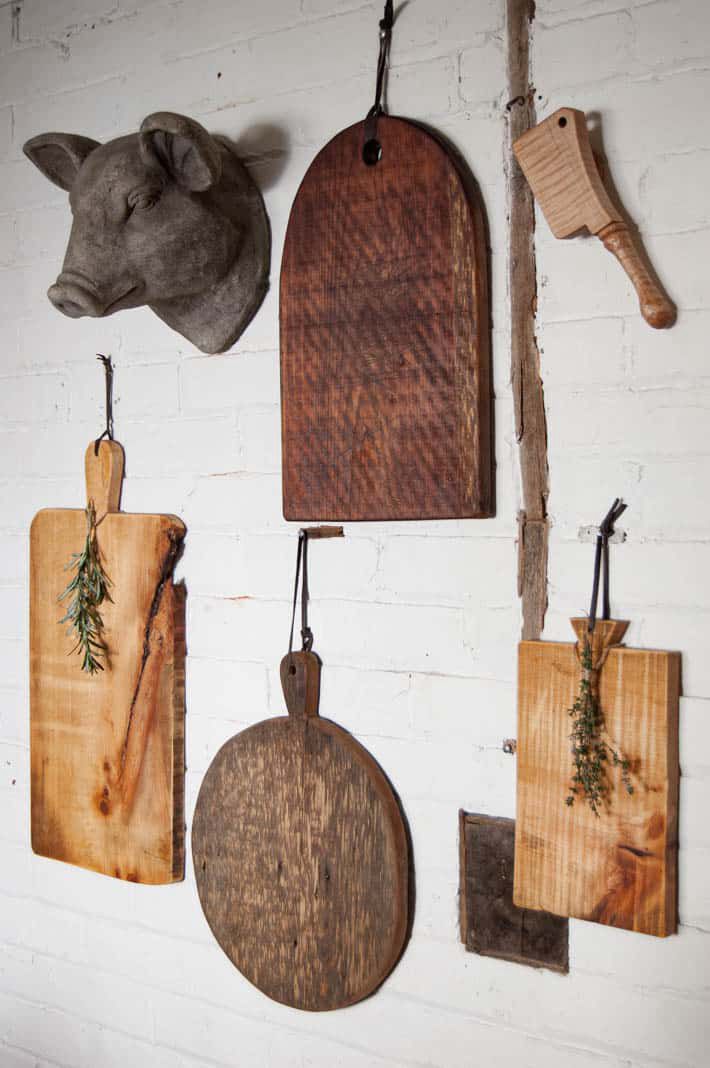 This is a beautiful hardwood charcuterie board with a carved and ornate design on one side of the platter. It is made from solid wood and has two different carving patterns. This handmade Board can be used for serving cheeses, charcuterie, fruits, and more! The centerpiece has a finely detailed, easy-to-clean surface, allowing you to present your favorite meats and cheese on a beautiful wooden plank that creates a rustic farmhouse look. . This Board will bring a touch of old-world charm to your dining area that you will love. Each Board has its own character - one side smooth & the other rough, featuring a sanded finish with knots and natural wood variations. Made from 100% solid hardwood, each Board is unique.
Finishing A Charcuterie Board
The finishing touches are one of the most critical aspects of making a product excellent. Finishing a charcuterie board takes time, but it's essential to ensure that it will last for many years and provide customers with the best experience. One of the critical finishing tools in this video is butcher block oil which protects hardwood boards from cuts and cracks. The charcuterie board is a great way to present and serve food. A finishing oil helps the wood stay friendly, and this video shows you how to apply it. Adding the finishing touches to a charcuterie board is crucial. Butcher block oil gives it a hard layer, sustains the board's hardness, and preserves its look.
Charcuterie Board DIY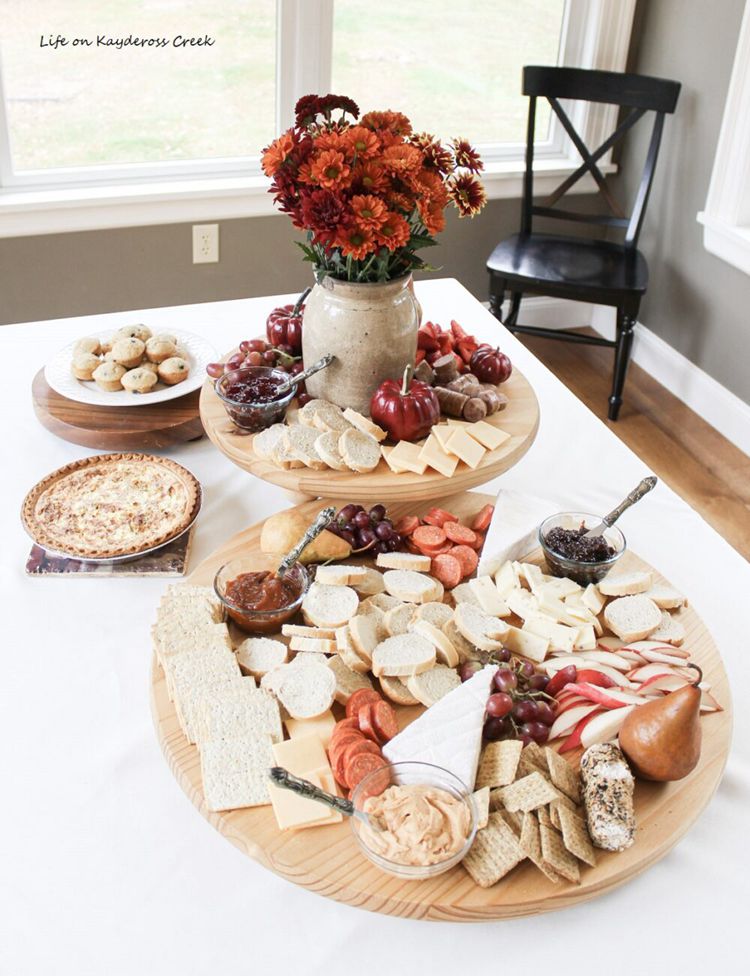 A great DIY for those who love experimenting with their culinary creations. This board is perfect for serving your finest charcuterie and cheeses to your guests. Upgrade your charcuterie board with this DIY project. The board's unique and challenging shape will make it a perfect conversation starter at your next dinner party. This Pinewood Charcuterie Board DIY is an excellent gift for anyone who loves to cook and entertain at home. Whether you're hosting a party or just looking for fun, this board will make your charcuterie dip look more elegant. Create a unique look for your party with this Charcuterie Board DIY kit!
Wooden Serving Board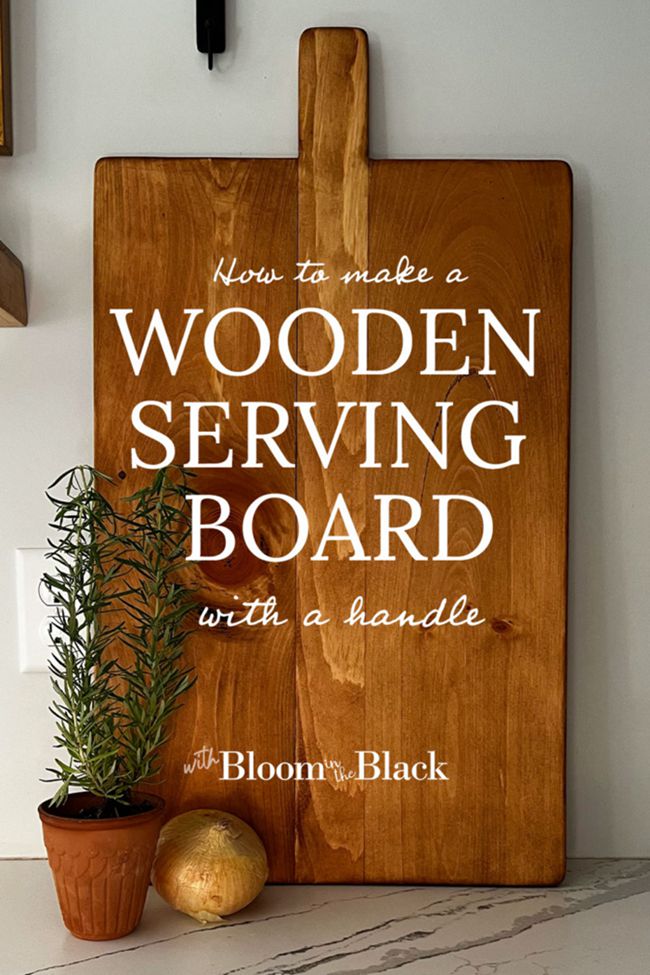 If your living room is always full of guests, then it's time to show off your culinary skills with this DIY tutorial. Make a beautiful large wooden serving board with this tutorial. It's easy, anyone can do it, and it will look fantastic! You can either go for a natural-looking dark wood or color it in any color you want. The featured project has easy-to-follow instructions that will show you how to make a large wooden serving board. Also, it will allow you to add a charming handle of your choice and make your own personal style statement in the comfort of your home.
Making A Wooden Charcuterie Board
Why not give a unique gift to the one you love or use this DIY project to celebrate a special event? This board is perfect for serving meat and cheese with good company. Best of all, it's homemade! This DIY tutorial reveals how to make your own Wooden Charcuterie Board with essential, safe tools. You'll learn everything you need to know about wood and its characteristics to make the most of your woodworking experience. The best part is that it's an easy DIY project that doesn't require any expensive tools or equipment.
Easy To DIY Cutting Board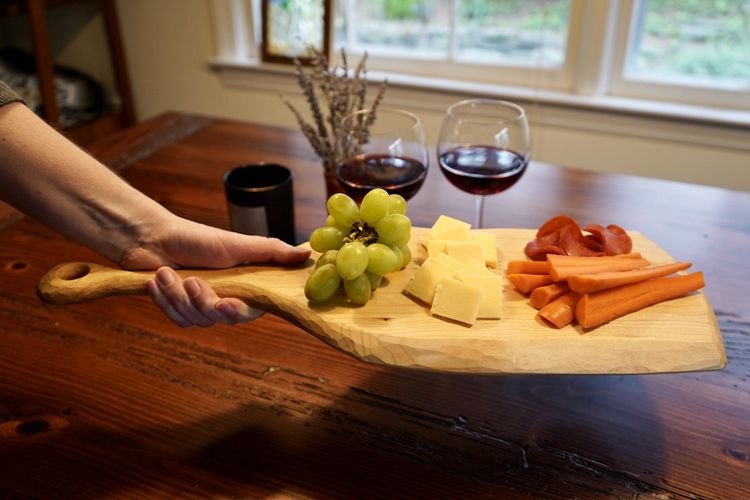 Let's get back to basics. A cutting board is an excellent piece of kitchen furniture that helps keep food prepared and ready to eat. This simple yet valuable tool allows you to slice your cuts correctly and, at the same time, keeps your countertop clean. It also serves as a good serving tray for guests or barbeques. This cutting board is not only the perfect size for various uses in your kitchen, but you'll love that it's made from a single piece of wood. It makes an ideal gift for someone who likes to cook or entertain.
How To Make A Charcuterie Board
A charcuterie board is ideal for entertaining, parties, and appetizers. The centerpiece of any table, a charcuterie board has a rustic feel with a modern twist—it's just the thing to entertain in style. It is the perfect way to spend a lazy afternoon and impress your guests. You'll only need a handful of ingredients and a little creativity. This charcuterie board is excellent for displaying your favorite meats and cheeses. With just about half of a log of walnut wood, you can make this stunning piece of art that will wow guests at your next party.
DIY Charcuterie Board Woodworking
In this video, you'll learn the art of creating your own DIY Charcuterie Board using scrap wood and some pre-made leather pieces. This project is highly versatile, allowing you to customize it to any size and shape! It is an excellent addition to your kitchen and sure to be the center of attention at your next party. This charcuterie board is built to last with careful measurements and processes. The scrap wood pieces are also kept as natural as possible so you can enjoy the texture of the wood. The finished product is ready for you to fill with your favorite cheeses, meats, or loaves of bread.
Make A Simple Serving Board
Create a unique and stylish serving board for your appetizers and cheese platters. Follow this easy tutorial for your next party, or give it as a gift to the hostess who has everything! This simple serving board has clean lines, smooth edges, and a rustic finish. It looks like a piece of art but doesn't need to be. Its creation is easier than you think—and ours only took a few hours before the final step of packaging it up. This project takes a simple cutting board and turns it into a decorative display piece. The look of this serving board makes an impressive statement. Once you make one, you will want to send these to friends and family as gifts!
Mini-Wood Charcuterie Board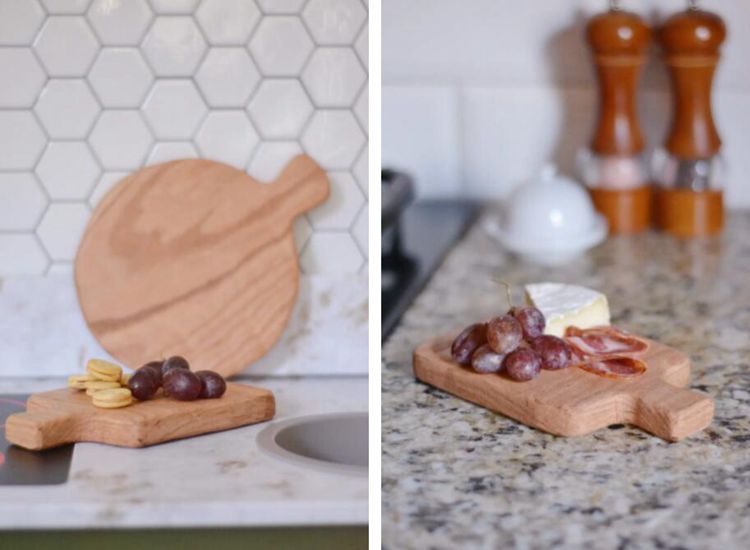 A beautiful and stylish charcuterie board is a must-have for any home. This DIY Mini Wood Charcuterie Board is easy to make and is fully customizable to fit your taste. This chic DIY Mini Wood Charcuterie Board makes serving a cornucopia of spreads and toppings easy and includes everything you need to make your own version home. The simple wooden board has ample space for your favorite toppings and pocket openings for smaller items like olives, cheese cubes, and snack crackers. Includes everything you need to construct the board at home: a wooden board, mallet, and instructions.
Wood Cheese Board
This DIY is for all you cheese and charcuterie lovers who love to have their snacks on a nice wood cheese board. You don't need to be a beginner wood-carver, but it helps if you are one! This tutorial will show how a simple and easy process can help turn any dried wood plank into an elegant serving option for your dishes. A wood-burning tool cures the wood of bacteria, making it harder and denser while creating a smooth surface. It's a great way to learn how to build charcuterie and cheese boards at home! This project is suitable for beginners looking for a fun weekend project that teaches skills that last a lifetime.
DIY Wooden Cheese Board
This DIY Wood Cheese Board comes in a complete package to make things easy for you. It will offer a warm and friendly feeling when you use it as a romantic dinner table. Create your board with the tools and materials provided. It is one of the most versatile boards you can have. Whether you're enjoying cheese at home or looking for a gift for a woodworker, this board has options for everyone. It's durable and eco-friendly, made from quality, sustainably harvested hardwood. With curved edges and a nice weight, any cheeseless night will be over before it begins.
DIY Charcuterie Board
Creating a DIY charcuterie board is a fun project that is easy to make and will give you the chance to showcase your creativity. It can be done in any shape or size that works best with your room, kitchen, and dining space. You can make this DIY Charcuterie board with your own two hands. This is perfect for you if you are a fan of making projects and crafts. A project that exhibits your favorite food dishes and snacks adds value to your home's value. The woodworking project can be done by anyone – whether an expert or beginner, this is the perfect project for anyone looking for something simple but fun!
Quick Charcuterie Board
You will love this quick DIY Charcuterie Board project; it is a great way to make a stylish and practical wooden board. This project is perfect for beginners; it's easy to travel with and is filled with so much flavor. This wooden charcuterie board is a great DIY project to add to your woodpile and helps you get started with a new hobby. This board is made using walnut, cedar, or oak wood and needs a little sanding and distressing before applying some white vinegar mixed with water to achieve the old look.
Serving Board
With this easy-to-make, extra-large serving board, you can make a beautiful display of charcuterie and appetizers for your family. It is that piece of equipment that can accommodate all types of foods in one sitting and can be made in less than an hour with minimal skill required. It is an easy project that can complete in about an hour. This will be the perfect decoration for your next party or gathering. You can use it as a serving board, charcuterie board, and even have fruit displayed on top of it. It's perfect for entertaining a crowd and can even be best for everyday serving. Try it for breakfast, and you'll never return to boring bowls and plates.