Smelly cars are never fun. You don't have to resort to chemical-filled sprays when you can whip up these DIY car air fresheners. Clean up your pup's messes with these car air freshener projects. If you buy them at the store, air fresheners can be expensive, but they're easy to make and customize with your favorite scents. Pick up some flowers, fruits, spices, and herbs from the farmers market or grocery store and get started on these 10 DIY car air freshener projects. They're inexpensive, and you can make them with items you have on hand and customize them for the holidays too!
Homemade Car Air Freshener Ideas
DIY car air fresheners are not just a cheaper alternative to store-bought fresheners, but they also provide you with an opportunity to express your creativity. These ten DIY car air freshener projects are easy to make and look unique when used to add to your car interior. These are the easiest DIY car air freshener projects ever. With these ideas, you can breathe new life into your vehicle's interior by creating a fabulous scent that will last as long as you need. All of these projects are quick, easy, and affordable. These DIY car air fresheners are easy to make and use common ingredients. The possibilities are endless!
Advantages of DIY Car Air Freshener Projects
DIY car air fresheners are a great way to keep your car smelling good, and they don't have to be expensive. There are many advantages to making your own DIY car air freshener, including:
You can make it fit your tastes. You can create a homemade car air freshener if you want a fresh smell that matches your favorite scent. There are lots of different options when it comes to fragrance oils and essential oils that can be used in these projects. You can also add colorants if you want.
They're easy to make and cheap! These DIY air fresheners don't take much time or money at all. You need some supplies, which you probably already have around the house, and then you follow the instructions on how to make them.
They're great for gifts! One of the best things about crafting is that there's always someone who appreciates handmade gifts even more than store-bought ones, especially when it comes to something like this!
How To Make A DIY Car Air Freshener
Ready to give the interior of your car a refresh? Try this quick and simple DIY Car Air Freshener and create a beautiful, long-lasting air freshener using only one ingredient: fragrance. It's fun and easy to make, and you can adapt it as needed. Making a car air freshener can be a fun DIY project for kids and adults. Air fresheners make it easy to keep your car smelling fresh, even if passengers eat in the backseat or have forgotten to open their windows. You can easily customize these DIY car air fresheners with different fragrances and colors.
DIY Car Air Freshener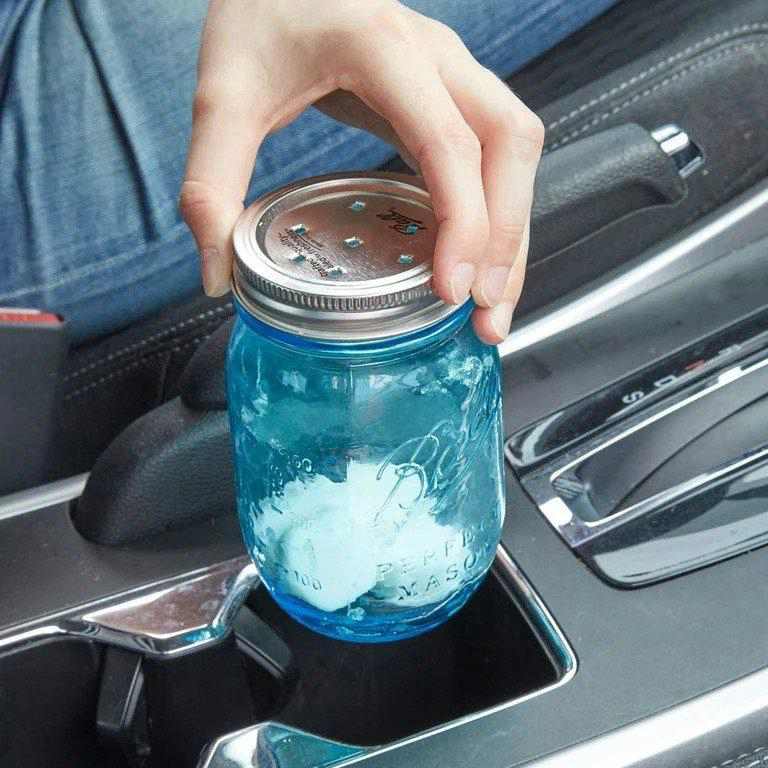 Want to freshen up the inside of your car? This DIY car air freshener will make your ride smell like heaven. It's quick, smells great, and is cheap to make. Air fresheners are essential for a clean and healthy car. They will not only rid your car of foul smells but also help to prevent bad odors from taking over your ride. It also keeps your car's interior smelling fresh, clean, and pleasant without emptying a lot of money on expensive air fresheners that never seem to last long.
DIY Natural Car Air Freshener
DIY your spray air freshener to keep your car smelling great. You'll need an empty or recycled bottle, water, essential oils, and some cotton balls or cloth. The air freshener is perfect for the car, office, bathroom, kitchen, and other places. Natural essential oils such as wild orange, lemon, and cinnamon are often used to make homemade air fresheners. Making a natural car air freshener with your favorite essential oils is easy. You can make your air freshener for your car. It is a simple and fun way to make something you will be proud of or give it as a gift to someone who appreciates the idea.
DIY Aroma Beads Car Air Freshener
DIY Aroma Beads Car Air Freshener is a great way to freshen any space you want. This DIY Aroma Beads Car Air Freshener will keep your car smelling fresh, and it is also very easy to make. It also has a wide range of uses, meaning you can use it at home and in your office. When ready to make a car smell like you, make your own DIY Aroma Beads Car Air Freshener. In less than an hour of your time, you can create an odor-repellent air freshener that will keep your car smelling great! This DIY project is perfect for all ages and abilities as it only requires glass beads and essential oils.
Homemade Car Air Freshener
Would you like to try something simple yet effective? You make this DIY homemade car air freshener, and the best part is it costs peanuts. You don't need to spend a penny if you have the required materials, which you can get from your local store. All that's needed is a jar and some items that you will easily find in any kitchen. This homemade car air freshener will help you to fight odor and freshen up the air. It is easy to make, inexpensive, and has great results. Moreover, this isn't just a homemade air freshener but also an air purifier.
DIY All Natural Car Air Freshener
Freshen your car with this all-natural DIY Car Air Freshener. Keep your car smelling fresh and clean with a DIY all-natural air freshener. This super easy project is great for adding a little something special to the vehicle but still doing something good for the environment! This quick and easy project uses only a few ingredients, can be personalized for any occasion, and doesn't use dangerous chemicals to keep your car smelling fresh! You don't need any special skills to make this car air freshener and what you end up with is a simple yet effective way of keeping your vehicle smelling fresh and clean.
You can also see: DIY Car Seat Cover Ideas 
Homemade Car Air Freshener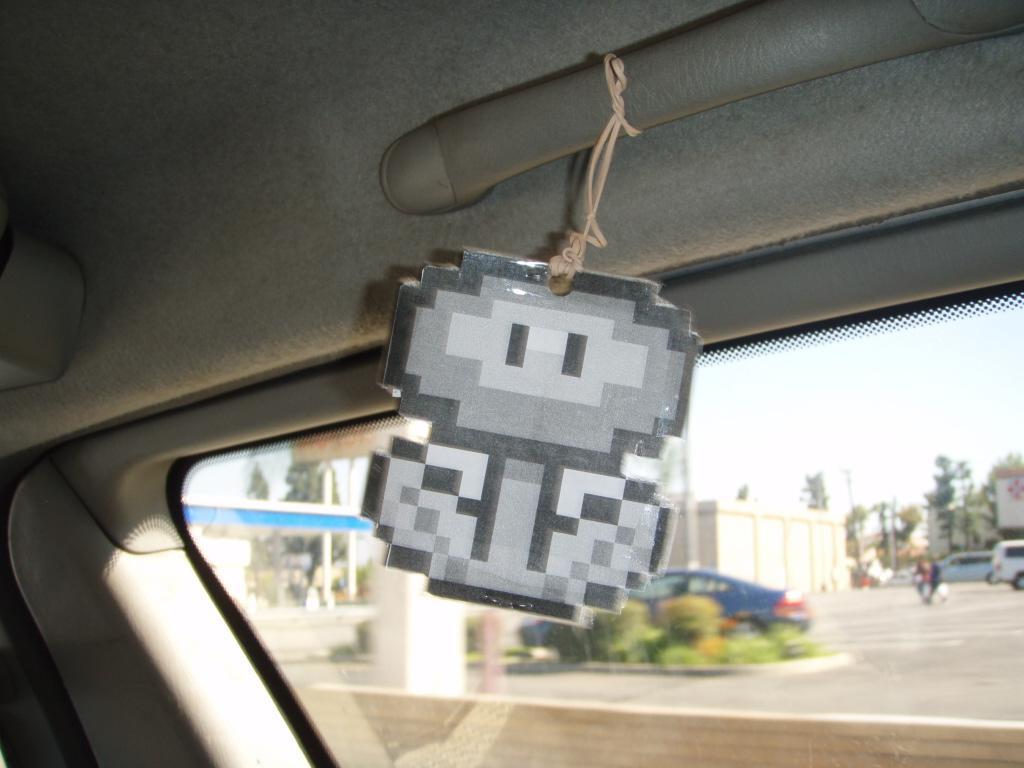 Nowadays, you can make your car air freshener using common household materials. Follow these instructions to create a stylish and sturdy looped fabric softener holder. You can use any printed image that suits your taste and personalizes it for yourself or a friend! Use fabric softener sheets to create a homemade car air freshener. First, cut out the printed images on the fabric softener sheets. Next, use those printed images to shape the fabric softener by folding them around each other. Staple the layers together and punch a hole through the top of your car freshener so that you can hang it from your rear-view mirror with a rubber band.
Original Air Purifying Bag For Car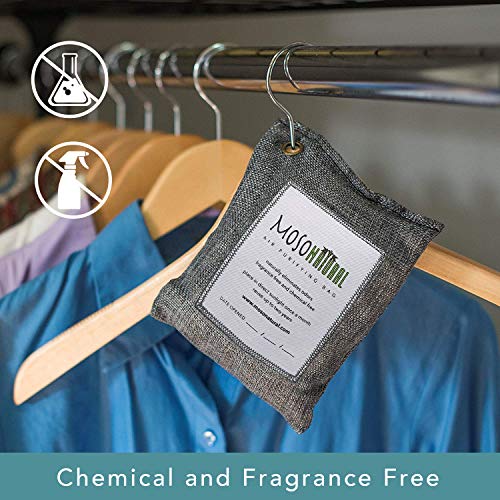 This eco-friendly car air purifier is hand-crafted using 100% natural Moso bamboo charcoal. The bag has antibacterial and antimicrobial properties that help absorb odors and other airborne particles in your car. It effectively reduces germs by 90%, removes bad smells, and eliminates musty smells. Hang it in your car for quick action when you need it most! The major ingredient inside the bag is Moso bamboo charcoal, which naturally absorbs odors, air pollutants, and moisture without masking them. Hang it in your car to help stop unpleasant odors from forming and start breathing in a cool and healthy fragrance.
How To Make Aroma Bead Car Scent Air Fresheners
Your car will smell amazing with this simple DIY air freshener. The essential oil you use will depend on the scent you want, but they all come in sachets that are super easy to use and transport. An air freshener is a great gift for men and women of all ages. It's super easy to make, smells amazing, and looks beautiful! First, you need to find the right jar. You can use any jar you like, but it shouldn't be too big or too small. Place the mason jar in a sunny area for about 24 hours or until the fragrance has saturated the aroma beads. Then you can use it as a car air freshener for your dresser, drawers, closet, or gym bag.