Who doesn't love playing with bubbly fun? These DIY bubble wands are a perfect addition to any summertime playtime! While many homemade bubble recipes have been floating around for years, I have found that the easiest way to make bubbles is with the help of some inexpensive ingredients from the grocery store. Here is a list of 10 DIY bubble wands you can make quickly using everyday household items and tools. There are several reasons someone might like to make their own bubble wand. Whether you're looking for something that makes giant bubbles, or something pretty and easy to hang on trees, there are plenty of options.
DIY Bubble Wand Ideas
DIY bubble wands are a great way to add a little creativity and uniqueness to your next party or family gathering. You can make them as straightforward or as complex as you choose- from just a regular pipe cleaner twisted into shape to an elaborate piece with straws, string, and beads. They're perfect for kids of all ages and are cheap, easy projects that can be made in no time. The best thing is that you can use the old materials around the house- you don't need to spend any money on anything except the pipe cleaners. Here are 10 DIY bubble wand ideas that you can try out for yourself,
Here are 10 DIY bubble wands sure to make it more enjoyable to blow bubbles and help keep your children safe.
Advantages Of DIY Bubble Wand Ideas
DIY bubble wands are a great way to make your own bubble solution and have fun with the kids.
These can be made from things you already have around the house or bought at the store.
You can make them for different bubble solutions such as homemade, commercial, or even soap bubbles.
Here are some of the benefits of making your DIY bubble wand:
- Avoids plastic or styrofoam wands that will not decompose or biodegrade.
- Can be used over and over again without having to buy more plastic or styrofoam wands every time they break.
- Freezes are better than plastic, so they will last longer in colder climates and during winter when it gets freezing outside.
Make DIY Bubble Wands & Homemade Bubbles
Bubble wands are a great way to make bubbles in various sizes and shapes, so let your imagination run wild! You can add color to your soap foam by making a homemade colored bubble wand and looking for fun ways to explore nature and science. If so, making DIY Bubble Wands & Homemade Bubbles is the perfect activity for you! Using everyday kitchen items, you can make bubble wands out of paper plates, bottles, drinking cups, and more. Make your batch of homemade bubbles to experiment with along with these bubble wands. The results will be beautiful bubbles that will stick to your bubble wands. Enjoy hours of fun as you watch them dance through the air in the sun!
DIY Giant Bubble Wand Tutorial
Get ready to blow some bubbles! It's time to make your homemade bubbling wand using things you have around the house. Let us make some bubbles! This giant bubble wand is so easy to make that even the kids will be able to help you out! Create giant bubbles on warm summer afternoons and spend quality time with your family. You can even take this homemade bubble wand outdoors if you want. Fun, easy and cheap to make! These giant bubble wands will blow big bubbles and allow you to play with your children or pets.
Giant Bubble Wand to DIY
Giant Bubble Wand to DIY is the perfect party favour for your next backyard barbecue or pool party. This giant bubble wand has everything you need to make magical bubbles indoors or outside. Fill the wand with bubble solution, dip it into the water and blow through the attached straw to create giant bubbles! The best part is the wand makes it easy to blow tons of bubbles without getting tired! Ideal for parties and having fun on a sunny day. This is a great gift for holiday parties, Bubble Time and any backyard fun.
Old School Bubble Shooter Bubble Wand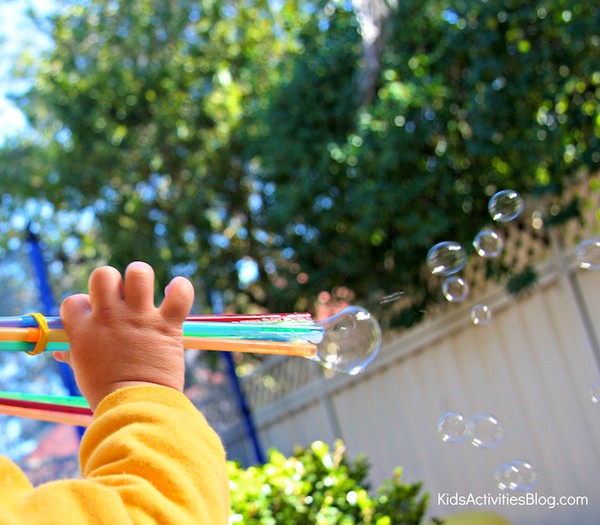 The craftiest kids can create their own bubble shooters with this innovative kit. With a bit of creativity and imagination, your bubble-blowing adventures will never be the same. This bubble shooter bubble wand is the perfect summer craft for kids. Use it to make your own homemade bubble wands and blow bubbles with your friends and family. The design is simple and functional yet colourful and fun for kids. It is an excellent way for older kids to make a DIY craft independently. Younger children will enjoy helping their parents with this project while they create bubble wand activity play experiences.
DIY Giant Bubble Wand + Solution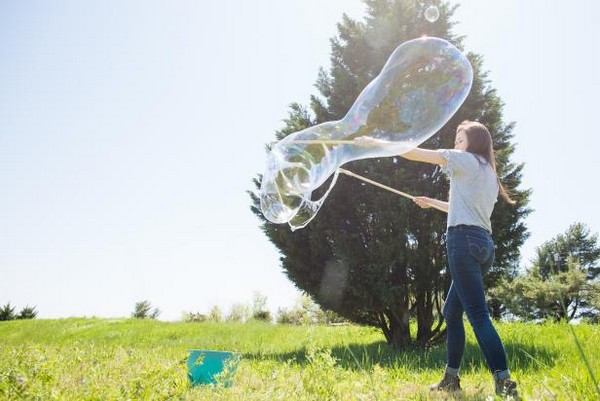 Families with young kids know that bubbles are necessary on hot summer days. But it's no fun if you can't blow the giant bubbles you can find. With this DIY Giant Bubble Wands and Solution recipe, you can make your own bubble solution and use it with—or without—one of our Giant Bubble Wands. Use your imagination to create unique bubbles. Create a bubble show for your friends and family, or enjoy the giant bubbles ever created in the privacy of your own backyard. The best part about this DIY Giant Bubble Wand is that you get to make your own solution, which allows you to choose precisely what you want and need in your bubble mixture.
DIY Bubble Wands with Beads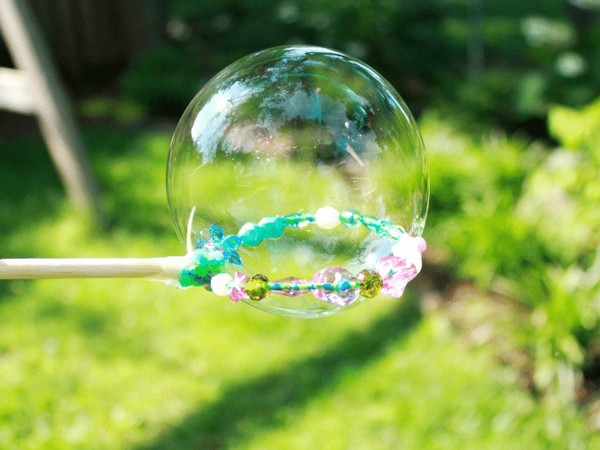 If you want a fun bubble craft to make with your kids, this is it! These DIY bubble wands made with pipe cleaners and beads are easy to make and use, plus they look so pretty. Try the glitter extensions or add a few sequins if you want even more beautiful results. You won't believe the number of bubbles that can come from these soap bubbles! Make your own DIY bubble wands with beads to enjoy hours of outdoor fun. These beautiful needles and durable pipe cleaners are great for making bubble sculptures.
Giant Bubble Wand For Amazing Bubbles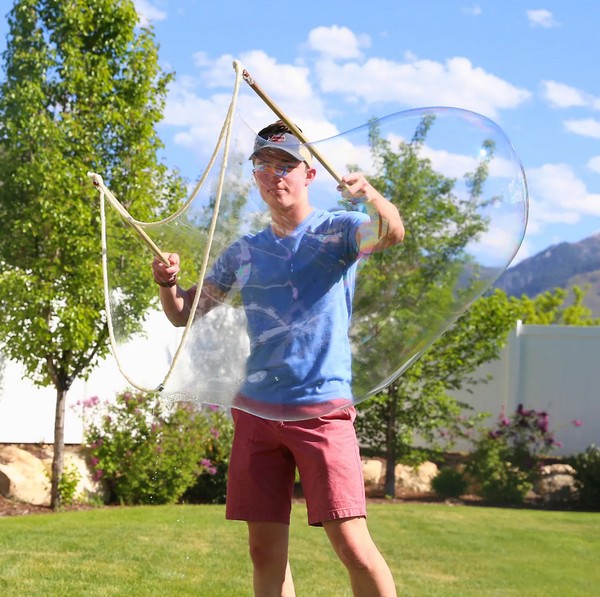 This project is super easy to do, and you can easily follow along with the video tutorials. If you want to make your bubbles bigger than ever before, try making one of these giant bubble wands for yourself. You won't believe how impressive your bubbles will be! This giant bubble wand makes a fantastic kid's gift. It's easy to make and fun for kids to play with. This giant bubble wand is made from common household materials and works excellent for scaring neighbours during Halloween!
Giant Bubble Wand DIY
They are looking for a new way to entertain the kids. Try making this DIY Giant Bubble Wand and then blowing some of the biggest bubbles you've ever seen. The kids will love it! Let your children create their own giant bubble wand and make the most of those summer days with this fun outdoor activity. This fun DIY Giant Bubble Wand will keep children entertained for hours. With a bit of patience and a few household items, you can have a unique giant bubble wand to make giant bubbles within no time!
Make Your Own Bubble Wands
Please make your own bubble wands, then blow bubbles with them. This kit is a great way to spend some time on a sunny day! There's no better way to beat the heat than to put on a pair of shorts and play outside. Make your own bubble wands with this simple guide. Make your own bubble wands and add some extra fun to your next party! With this kit, you can create a beautiful instrument that will produce bubbles with any music. This kit includes everything you'll need to craft four rainbow bubble wands for parties and other gatherings.
How To Giant Bubble Wand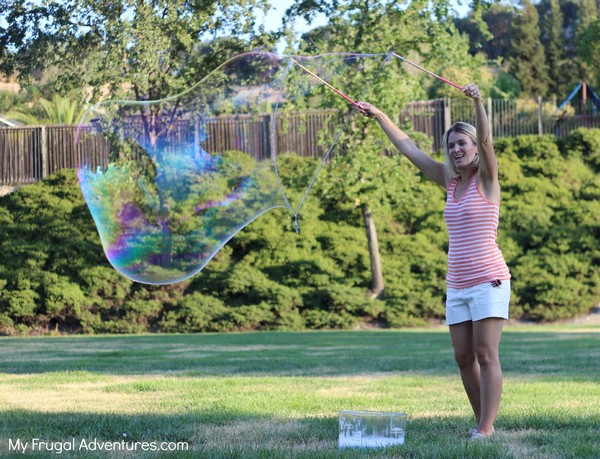 This Giant Bubble Wand makes the perfect gift for kids! Use it to make giant bubbles, and you'll see just how big they really are compared to regular-sized ones. Enjoy hours of outdoor play with friends and family. Toy bubbles are great fun for all ages, but this giant bubble wand will blow your mind! The very first step is to read the instructions. Then it's time to pick up the bubble wand and start blowing. You will be amazed at how you can create such enormous bubbles – some of them could even double as beach balls!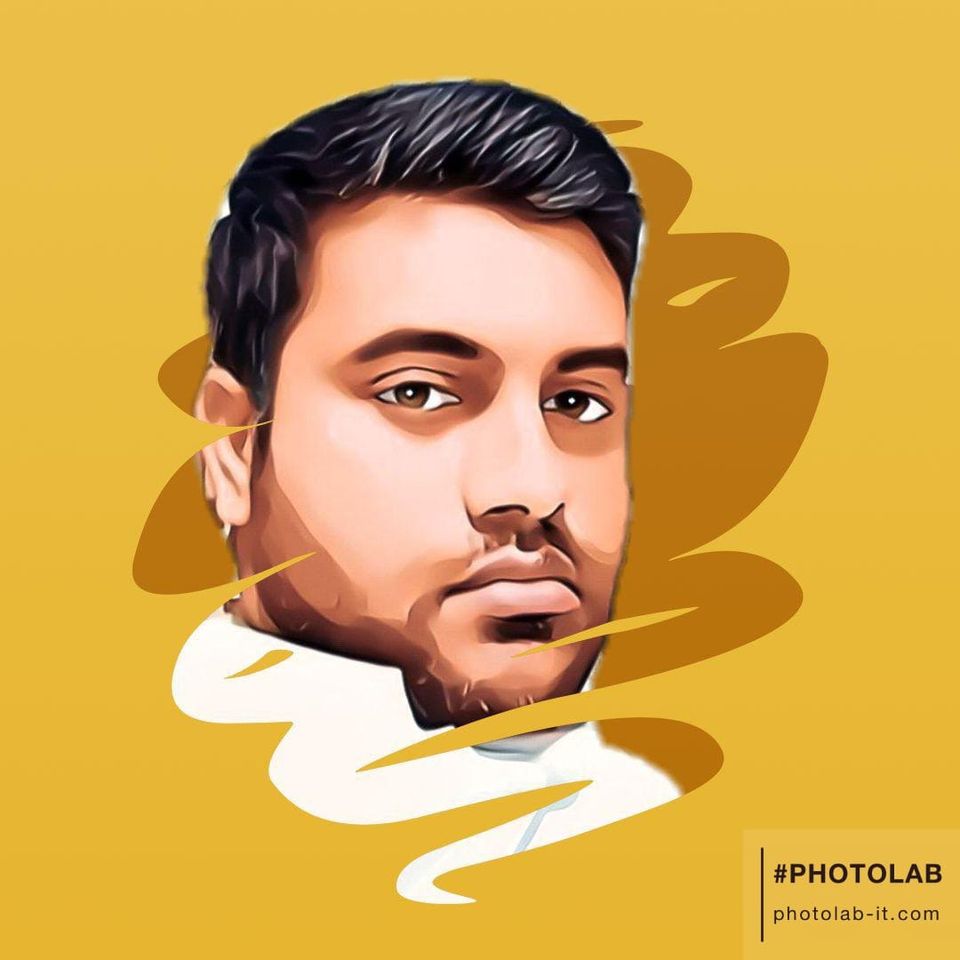 I am Raza, a crafts expert with 6 years of experience. I run this site for DIY lovers to provide the most exciting projects and ideas for your home, office, and everyday life. See More