Bread is delicious, nutritious food, but if it's left out, it can go stale quickly. Store-bought bread boxes are meant to prevent that, but they can be expensive. If you're crafty or want to save a few bucks, you can make your own at home. Most of these projects are made with simple items like cardboard boxes and fabric scraps, making them easy and cheap. They're also pretty adorable! So, Build your bread box to keep all your delicious loaves fresh and tasty. These DIY bread box projects will help you create a unique piece of furniture to store your bread or other items of choice in style.
DIY Bread Box Ideas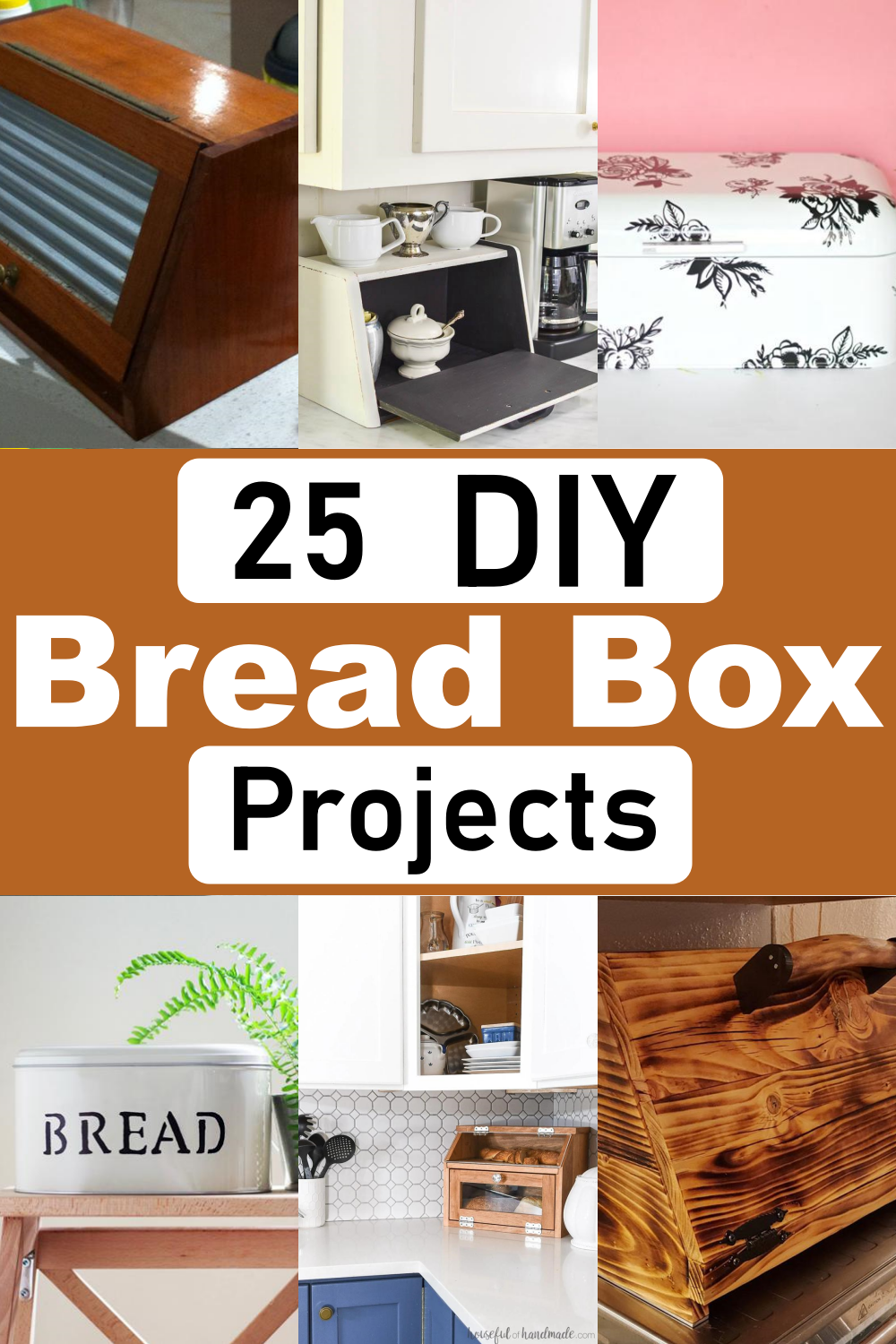 Whether you're a designer bored with the same old bread box or want to add some life to a boring kitchen, making your bread box is a great idea! We've put together this collection of DIY bread box plans that are all very different, but they have one thing in common: they all use this basic shape. It's versatile and easy to modify, with interesting details like handles, drawers, and even glass doors. You can find a pattern or template online if you want something readymade, but if you're feeling adventurous and want to do it yourself, check out these ideas for inspiration!
See More: 15 DIY Solar Oven Creations That Will Help Save money
Creative Uses Of Bread Boxes
 It is a great way to express your creativity.
 You can choose the design and style of your bread box according to your needs and requirements.
 You can choose any wood for making your bread box according to your choice and taste.
 You need not worry about the price because you can make it home without spending much money and time shopping for one from the market or store.
DIY Wood Burned Bread Box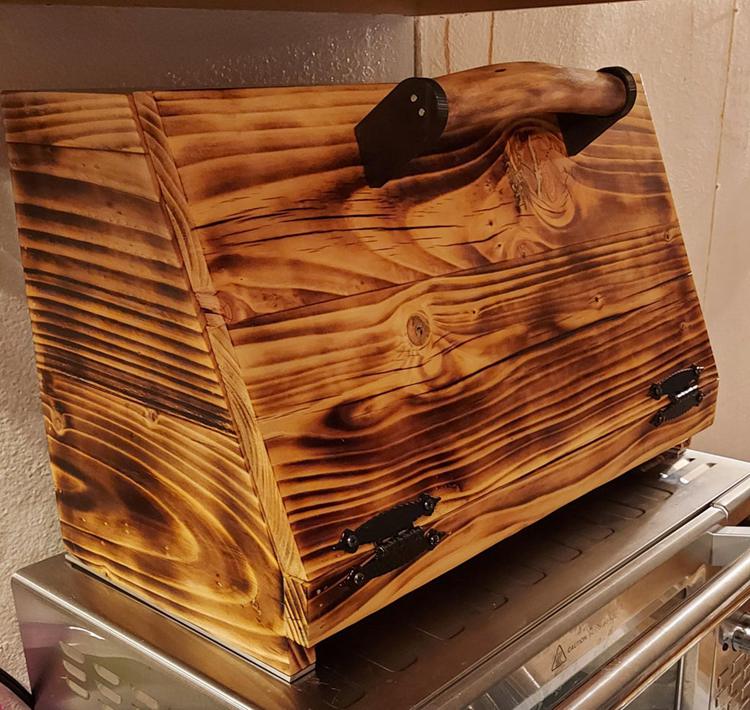 This DIY wood-burned bread box simple project will upcycle a wooden crate to create a rustic bread box. The beauty of this piece is that it can be used in any room and holds three loaves of bread. It has a rustic feel but is made with minimal tools and materials so that anyone can build it. Start by measuring the crate and cutting it down. This can be done using a hacksaw or jigsaw (with blades rated for wood). If your crate doesn't have enough gaps, you may need a wood-burning tool to create them. You'll be amazed at how easy it is to create this beautiful handmade holiday gift.
Simple Bread Box Build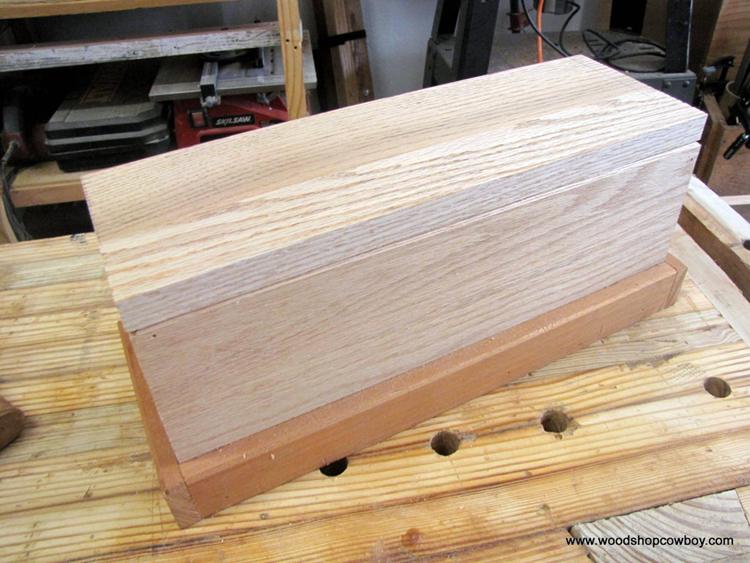 This Simple Bread Box Build is a simple woodworking project that anyone can do with just a few hours and basic tools. It's easy to make and much cheaper than buying one off the shelf. You can make this box for yourself or as a gift for someone special. You only need a few tools and basic building skills to make it. Finish nails hold everything together, and an ordinary saw and drill are all you need to finish the box once it's complete.
How To Make A Bread Box
A bread box is one of the most common household items you can make yourself. A bread box is a simple but useful project you can take on in your home shop. It's constructed from a single piece of half-inch birch plywood, and the angled front panel makes it easy to reach the contents at the back of the box. Make your bread box, and store your bread in style. This video shows you how to make a bread box within half an hour.
Easy Bread Box DIY
A bread box is a great way to keep your bread fresh while protecting it from critters and bugs. Make your bread box with this easy step-by-step guide! You'll need an empty cereal box or other large box and a piece of fabric as well as glue to cover the clear, plastic top and hold it down. You can even make your design on the front of the box to give it an authentic look. This Easy Bread Box DIY makes a great gift idea too!
Making A Bread Box Like A Pro!
Want to make a bread box like a pro? Watch this video, and you will be on your way to making your own wooden, handmade, easy-to-build bread box and using it o keep your bread fresh until you are ready to enjoy it. This instructor is very clear and gives step-by-step instructions. If you are an intermediate carpenter but only have experience with small projects, this tutorial will be easy to follow and should only take one afternoon to finish!
DIY Bread Box From Pallet Wood
Pallet wood is a great choice for furniture because it's free and sturdy. This bread box is easy to make, especially if you have a couple of leftover pallet boards around your garage; that way, you can make it as big or small as you want. And have fun decorating it however you like! DIY Bread Box From Pallet Wood is a great project for the beginner woodworker, and it is easy; to follow these easy steps to create this cool piece of furniture.
You can also see: DIY Farmhouse Table Plans 
DIY Bread Box
If you love to bake bread, this is the perfect storage solution for your delicious creations. Perfect for your kitchen, this project is a great way to recycle old, unwanted boxes and furniture into something functional and beautiful. Learn how to make a woodworking project from scratch and build something you can use in your home. It is so soft and easy to make that even kids can give it a shot. It is perfect for storing anything from tasty morsels to pet treats.
How To Make DIY Bread Box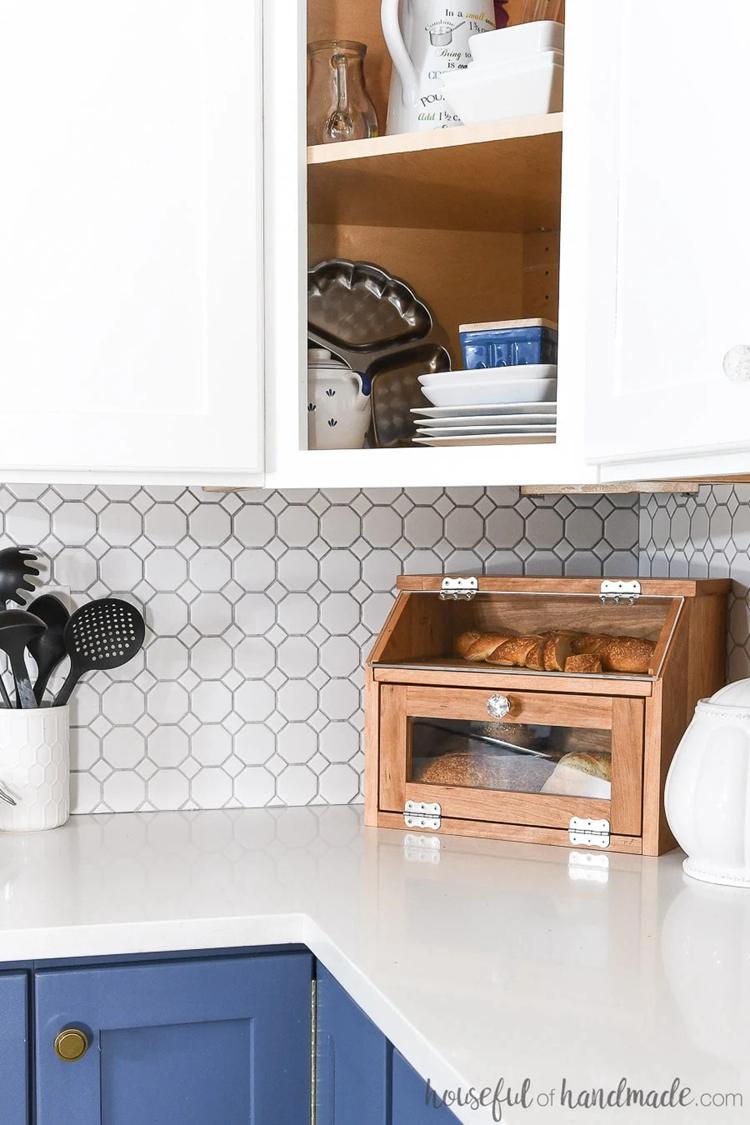 This DIY bread box is perfect for those who love to bake but hate rustic pantries or refrigerators. This DIY bread box is perfect for those who love to bake but hate rustic pantries or refrigerators. It's easy to divide the pantry or refrigerator into two parts: one for storing loaves and one for slicing. This perfect storage device makes sure you never run out of bread again. It is an excellent way to keep your bread fresh and looks fantastic in any setting.
How To Make A Pine Bread Box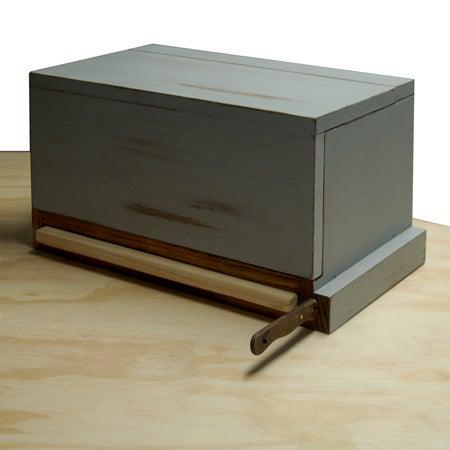 The trick to making a great bread box is using good-quality wood. The pine wood used is perfect for this purpose since it is durable, light, and easy to work with because it's not too hard. It's also cheap and easy to come by, unlike expensive woods like oak or ebony. Another added advantage of using pine is that it resists moisture and rot, so you don't have to worry about anything bad happening to it. This easy-to-make pine bread box will fit the bill! Not only is this DIY project great for your home, but it's also a wonderful gift idea.
10. How To Build A Bread Box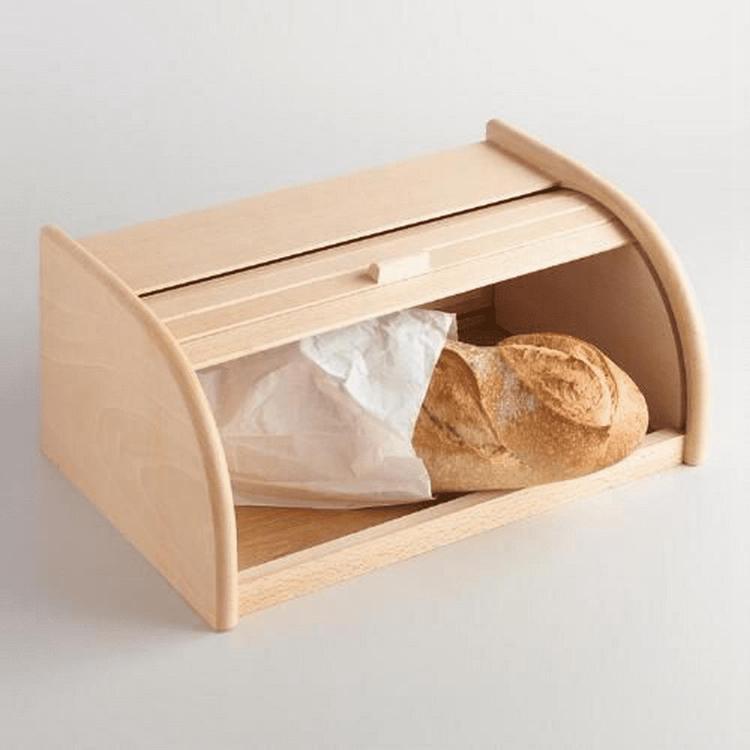 It is a small and simple bread box but can be your own personalized, a room for storing bread, pastries, and even snacks. You can also add hardware to make the door barn more stable with your hand needs. This is an excellent DIY project for the family, friends, and anyone who loves to do something with their hands. Learn how to build a wooden bread box that is easy to build using common tools and inexpensive materials. This bread box can be made in your favorite size and shape.
French Farmhouse Breadbox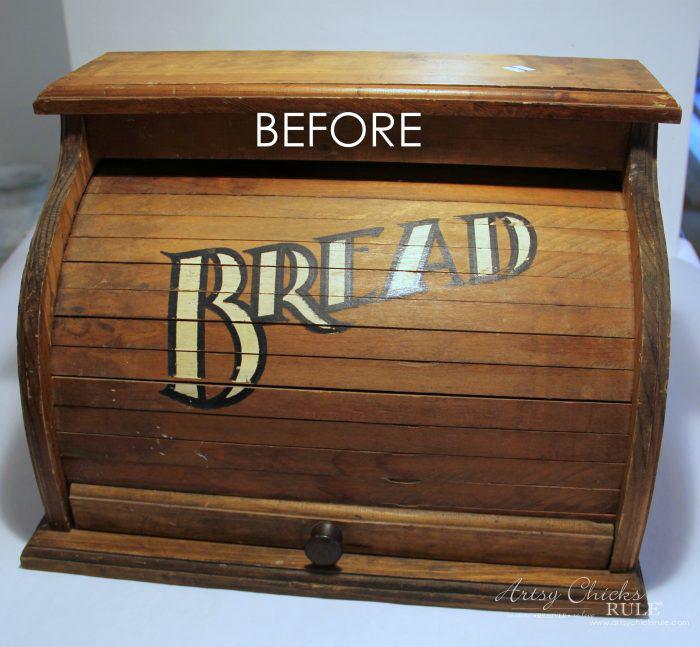 Are you looking for a new bread box? Why don't you turn an old bread box into a new and useful one? This guide teaches how to make your own DIY French Farmhouse Breadbox and includes tips on repurposing the box. The instructor focuses on creating a DIY French Farmhouse Breadbox with a simple and inexpensive design. It will be cheaper than buying a new one and more eco-friendly than buying one made of new wood.
DIY Bread Box Makeover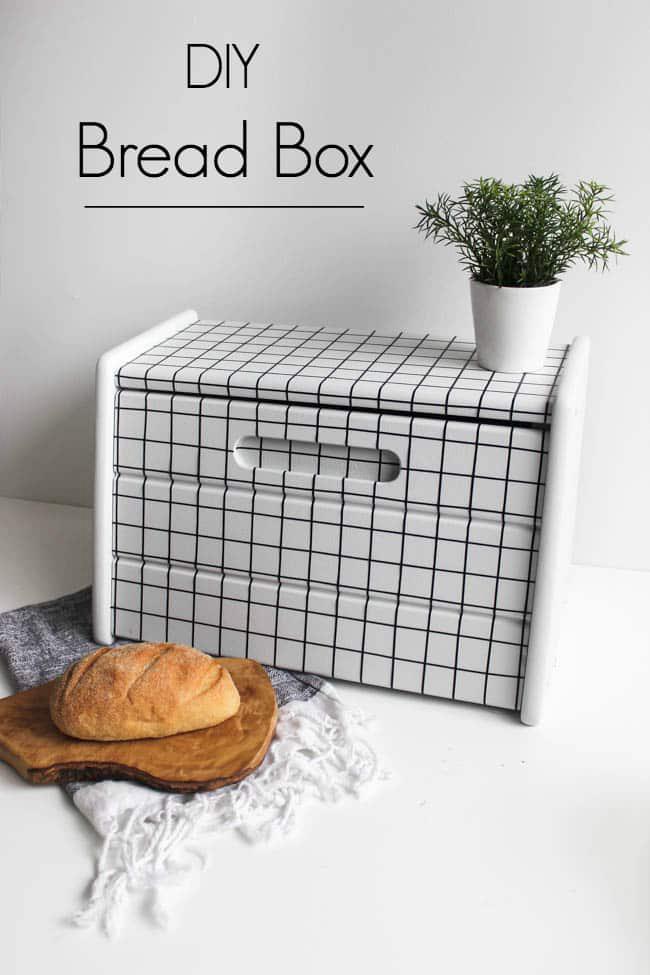 A breadbox is the best way to keep bread fresh and crackers crisp. But the one you've had for years just isn't cutting it anymore. Luckily, it's a cinch to a makeover with just a few supplies from your local home improvement store. This DIY project is super easy and can be done in a day. This project only requires simple-grade plywood, vinyl, and paint. The trick behind this modern-looking design is adding horizontally outdoor vinyl to the box. After that, you'll need to add vinyl vertically on the remaining parts of your box.
How To Make A Simple Bread Box
If you don't have a bread box at home, or if yours is worn and showing its age, now is the perfect time to make something new. This wooden box is ideal for storing bread or keeping cookies, crackers, and other snacks fresh for those small occasions when you need them. This bread box will become a perfect accessory for your kitchen. It looks like a piece of art due to its curved top and wooden texture it's made from. This video tutorial will show you how to make this wood box, so don't worry about your skills.
Breadbox Makeover DIY
Loved by so many, the bread box is often a favorite of people looking to renovate their kitchen with a wonderful piece of furniture. This beautiful project will help you make your marble-like texture the look of your future masterpiece! This fun and easy design give your home a decorative, unique touch. This project is perfect for beginners, but the result will impress anyone! It's a simple but modern-looking way to update your kitchen!
Double Layer Bamboo Bread Box
This bread box is a great idea for anyone who wants to make a homemade gift. This sturdy, simple project will also reduce your household waste. You can personalize the design of your bread box by using different shapes and colors. The Double Layer Bamboo Bread Box DIY is a great way to store your bread and keep it fresh. This DIY project involves putting together a box that includes two layers of bamboo, one inside and one outside, with hinges and Plexiglass that you can use to access the door with ease.
16. How To Make A Bread Box That Dispenses
Have you ever wondered how to make a bread box that dispenses? Then this is the project for you! This video shows you how to make a handy cardboard box that will eliminate getting food on your hands when reaching for your favorite loaf of bread. Impress your family with this awesome Bread Box That Dispenses! Don't worry about the tedious task of opening a box to pick your bread. With these simple steps in this video, you will learn How To Make A Bread Box That Dispenses your favorite type of bread with your hands. Isn't that cool?
DIY Bread Box Makeover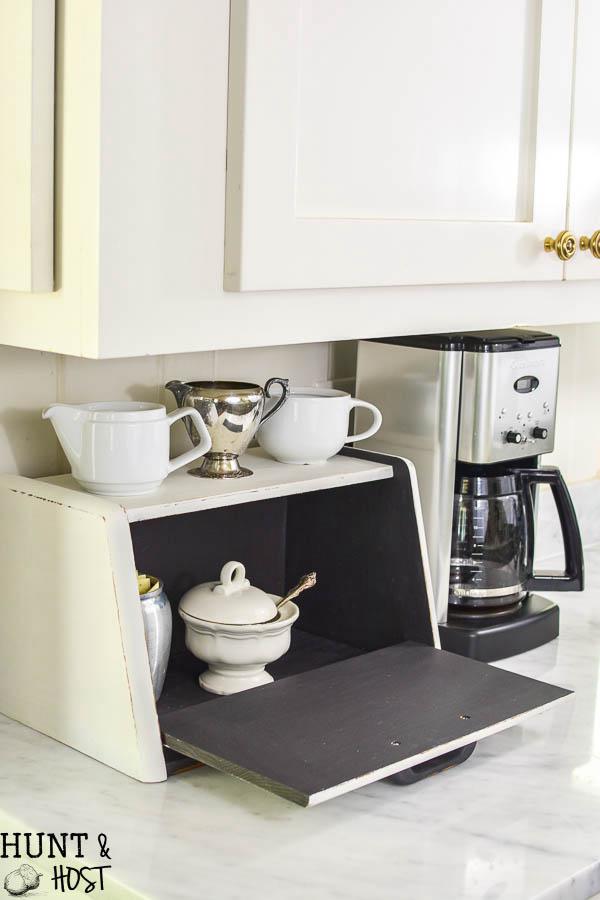 It's always fun to make your creations and make them more personal. This DIY Bread Box Makeover is a great way to upcycle an old box and give it new life. The best part is that it's not very expensive and will only take you less than two hours. This DIY bread box makeover is perfect for those who love customizing their kitchen accessories but don't have much time or money to invest in them. You can use any chalky paint or color you prefer. With our easy tutorial, you can create this project in just a few hours!
DIY Flat Packed Bread Box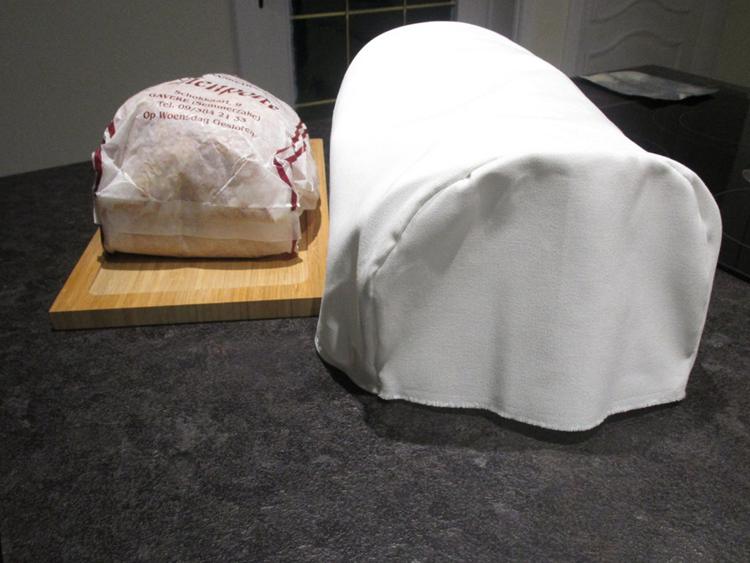 Do it yourself and create a flat-packed bread box! It will be easy, fun, and challenging to finish this project all on your own. The materials needed for this packed bread box are: Bamboo plate, Cotton cloth, a wooden plate, screws, a milling machine, a saw machine, sandpaper, aluminum wire, and an electric screwdriver. A great place for storing your homemade bread, it can also be used as a serving platter. You can easily customize this flat-packed box's color and style, making it the perfect gift!
DIY Bread Box Makeover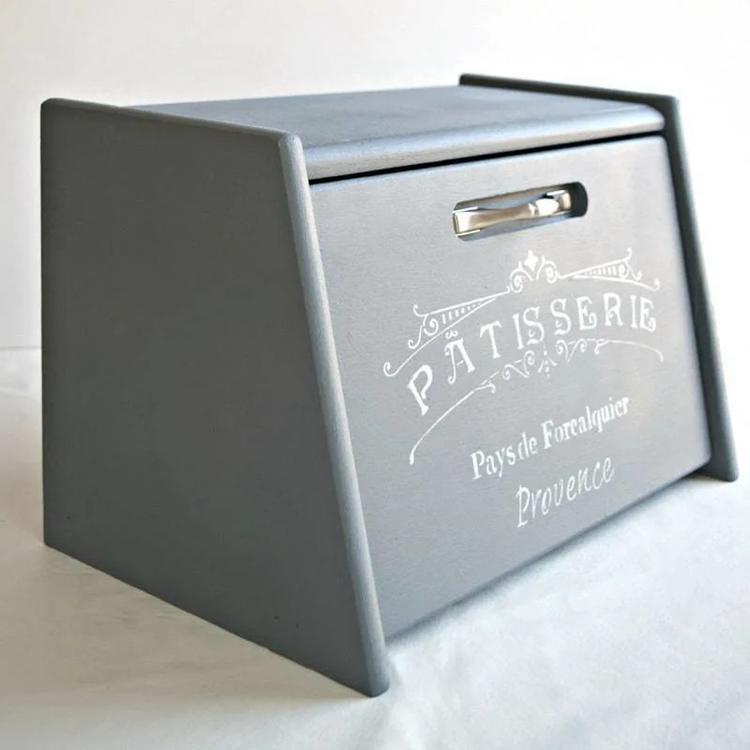 If you love cooking, there's a good chance you have a bread box. If not, no worries! This is a simple makeover, but it's always fun to see something new emerge from the old. This bread box makeover is simple and easy to get done. The process involves painting, pattern drafting, and drilling. For this project, you'll need to cut some new pieces of cardboard and then paint them using any background color or design you like. Once they are dry and ready, apply your pattern to complete this easy kitchen makeover.
DIY Mini Loaf Gift Box
Baking is all about patience and precision. This Mini Loaf Gift Box is perfect to show how much you love someone. It's easy enough for anyone to make, but it also uses the right amount of patience and precision to create a fully functional gift box that everyone will want! The design is easy to follow, and while it may take patience to get the sides smooth, this little box is quick and easy to make. This video shows how to construct and decorate the box once complete.
DIY Rustic Tin Bread Box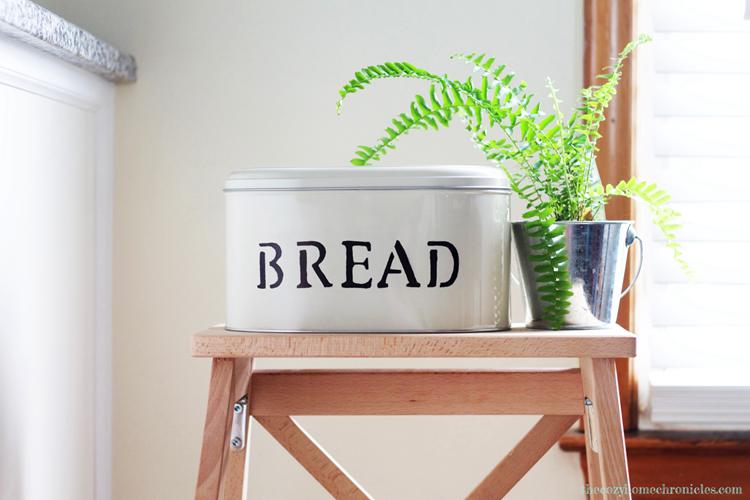 Do it yourself, your rustic bread box! This DIY Rustic Tin Bread Box craft project is easy to make and will show off your favorite quotes. No one can resist a fresh loaf of bread, and now you can put it on display in this rustic tin bread box. The wood-inspired design will add a stylish touch to your kitchen countertop and make a great gift for the hostess with everything. This tin breadbox is made from heavy-duty tin and uses basic craft skills, so it's fun for everyone! It's easy to put together and makes a great gift for anyone.
DIY Floral Bread Box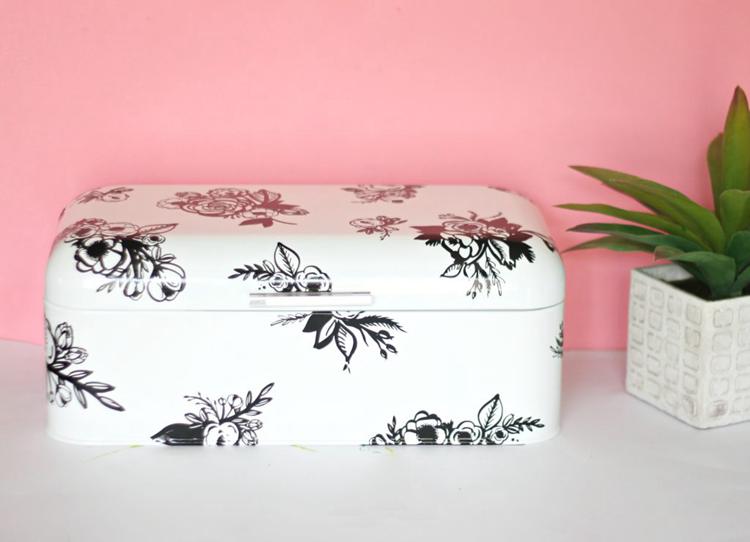 Keep your bread from getting stale in the pantry with this easy-to-make DIY Floral Bread Box. It will keep your bread fresh and safe from rodents, bugs, and other pests that like to feast on it. A bread box is a stylish way to keep your bread in one place. It looks good, too! The best part is that the technique is simple so that anyone can achieve it! In this pattern, you will learn how to transfer images to any surface, including wood and paint. Bread box has been a tradition for ages, but this one is modern and chic.
 DIY Farmhouse Bread Box Makeover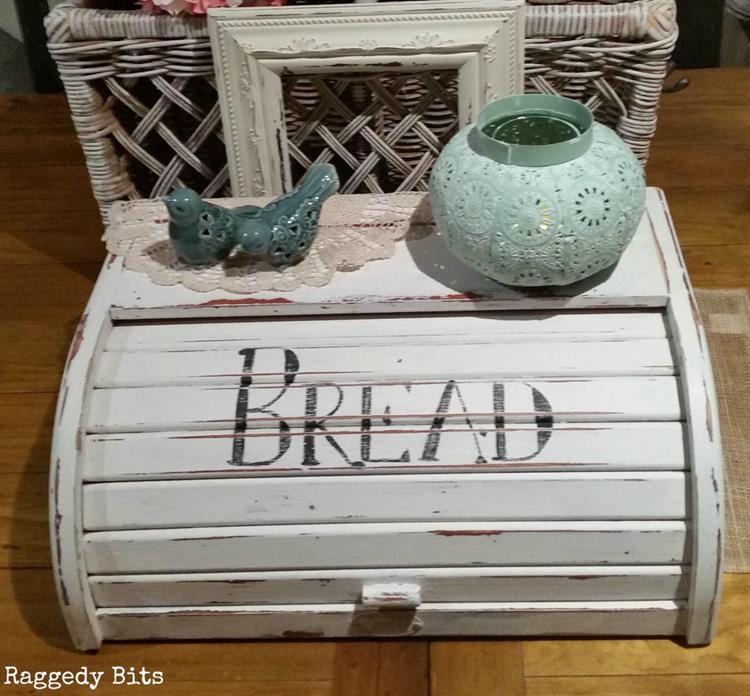 All the old farmhouse bread box needs is a few coats of paint. If you already have a box, you may want to give it a quick makeover. You can add your favorite decorative or art, and they will look great and protect your bread boxes. It's a fun project with so many options, depending on what reflects your style. Whether your bread box needs an overhaul or you need a new look, this DIY tutorial will help you transform it into something unique.
How To Make An Old Fashioned Bread Box
If you love old-fashioned materials and furniture, this bread box is perfect. It will surely look beautiful in your home. This is a quick and easy DIY project you can make for yourself or any bread lover. It's a great gift for men, women, and kids... The video shows you how to make an old-fashioned bread box, ideal for keeping your freshly baked bread fresh and handy on the kitchen countertop.
How To Make A DIY Bread Box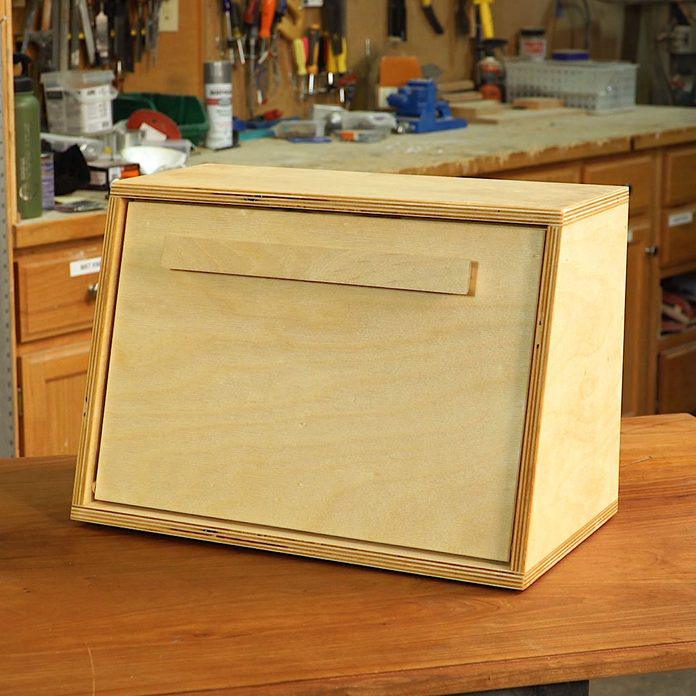 Bread Boxes are a great way to store bread, rolls, and other baked goods. They also make great gifts for friends and family. This project is a bit more advanced as it will use mortise and tenon joints to join the drawer front/back, sides, and top together. To make this project even more unique, add a simple bread box panel design on the front of the drawer or go with simple solid oak paneling. This tutorial is pretty easy but will take some time to complete. Endorse this project as a gift or wedding present because it's unique and personalized.