If you're a boater, you know that a good boat is essential for your enjoyment. When you have a suitable vessel, you can enjoy your time on the water more than ever. Of course, this doesn't mean that you should go out and buy a new boat every time you want to take a ride. Instead, you can save money by making your own DIY boat idea from scratch! With the warmer weather, it's time to think about getting out on the water. And if you're new to boating, it can be a bit of an investment. But these boat ideas are perfect if you want to save some money and still have fun!
Creating your own boat is a lot like building a house. You can hire professionals, but you can save a lot of money if you have the right tools and suitable building materials. When it comes to boats, building one yourself will allow you to personalize it and make it fit your style perfectly. If you want a functional and beautiful ship, these DIY boat ideas are perfect! Many boat projects can create the perfect look, comfort, and design you have been looking for. These boats come in all sizes and shapes, which allows you to be creative and possibly even make your own design.
You can save a considerable amount of money following these 22 DIY boat ideas; you will also gain the satisfaction of creating something unique every time.
Tips To DIY Boat Ideas
Building your own boat is a great way to save money, but it can be intimidating if you've never built anything before. Here are some tips to help you get started.
Start with a plan and an idea of what you want your boat to look like, then build from there. You can find programs online or at your local library.
Make sure that all of your materials are in good condition before starting the actual project. This will save you time and money down the road!
 Be sure to use the correct tools for each step in the process, and make sure they are sharp enough for what needs to be done next so that they don't cause damage while using them!
If at all possible, have someone around who has experience building boats so they can offer advice along the way (even if just as support) since it can be challenging when working alone without someone else who understands what's happening (especially when working with wood).
Homemade Pontoon Boat
Pontoon boats are the best way to cruise around a lake or river. They allow you to get out on the water quickly and easily, providing hours of fun for individuals, families, and friends. However, buying a pontoon boat can be expensive, but with this DIY guide, anyone can make their own pontoon boat. So, you want to make your own pontoon boat? This is the perfect place to start! Here you will be able to learn how to make a homemade pontoon boat that is easy and very affordable.
How To Make Boat Using PVC Pipe
Have you ever encountered a situation where you have wanted to go boating with your friends, but the place you are at does not have a boat or can't afford one? If this is the case, then this project should be helpful for you. This boat can be made at home and will cost much less than buying a boat from a store or even renting one. This is how to make a boat using PVC pipes. For this project, you will need a few tools: a hammer, screwdriver, saw, tape measure, and PVC pipe cutter. You will also need some PVC cement and glue supplies.
DIY Boat From Plastic Bottles
This DIY boat from plastic bottles will teach you how to make one. It's made of plastic bottles and looks like a real boat! The best part? Unlike the first two videos on my list above, which are more realistic, this detailed guide will teach you how to use plastic bottles to make a boat. Instead of throwing away your plastic bottles, why not make something useful? This video guide will teach you how to create a boat with a few empty water bottles. Just follow the instructions, and in no time, you'll have a new toy to play with in the water.
DIY Simple Boat With Plastic Barrel
Building a boat is fun to do, and it's also a great way of recycling plastic barrels that would otherwise go in the trash. This DIY boat is simple, inexpensive, and made with materials readily available in your home. This DIY project teaches you how to build a simple canoe using plastic drums. The process is quick and easy; you can use it on different river banks or lakes. You can use it as transport during your long trips and as an outdoor activity that will allow you to have fun with your family and friends.
DIY Sponge Boat Craft For Kids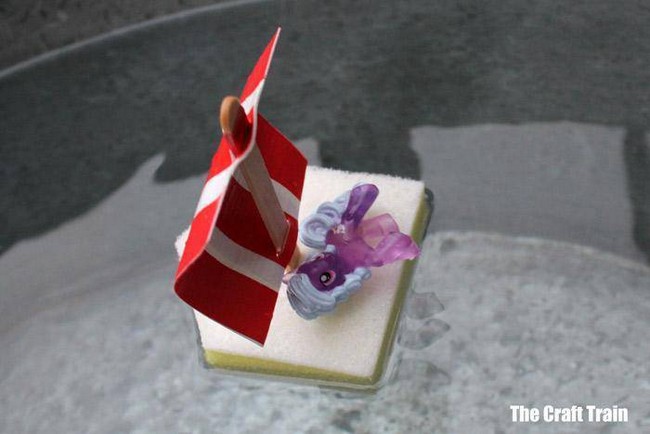 Want to make your kid's imagination grow even more? Then you should check out this Sponge Boat craft. The "sponge boats" are a great way to keep your kids entertained while you enjoy the summertime! They are also excellent pool toys and won't cost you an arm and a leg. They are simple to make, safe, and waterproof. It is a cheap project and can be done in less than half an hour. And the best part is that it doesn't even require glue or nails during the construction phase. Kids will have fun playing with their boats in their tubs while taking baths, and they can also display them on shelves and around their rooms.
DIY Stem Boats For Students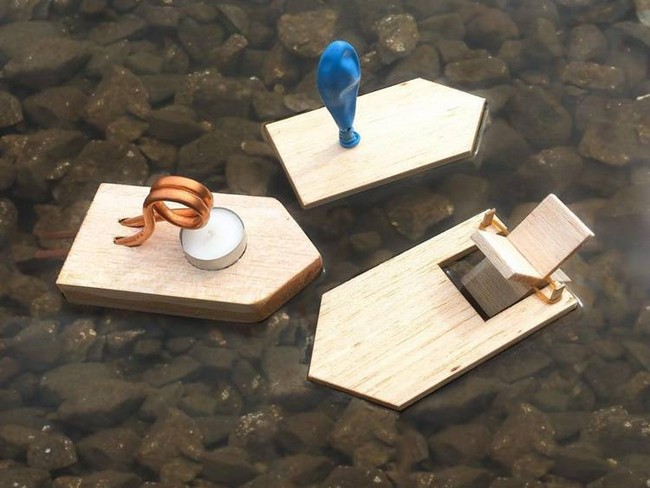 Keeping with the DIY theme, this stem boat is perfect for students and scientists in training. Your little ones can examine leaves, plants, bugs, and more. Any stem this easy to create will make a great learning tool that doubles as a fun toy! This project is for young students, teachers, and anyone who would like to learn more about boat building. There's also plenty of information here for anyone who already knows how to build a boat.
DIY Duct Tape Kayak
Many things are wrong with this guide, but it's simple to build so far. The creator used duct tape to make the body of the boat. This won't be solid, it might stay on the water for a while, but it's still a super easy guide. It's a straightforward DIY project using duct tape. The body is made of duct tape and some plastic sheeting, making it not as solid, but it may work for you if you're looking for a quick and easy project. The process is so simple that you may not even realize you're working on something as serious as building your own boat!
DIY Survival Boat
Get this DIY survival boat guide and start making your own boat in the comfort of your home. It will be made with only essential and cheap materials, which you can find in every house. Save yourself the cost of building and buying a boat by following these steps, as they are all easy to accomplish. This simple guide will help you make a large boat out of bedding materials and other everyday items. You'll be impressed by just how easy it is to do! If this happens, you can always turn to the DIY boat mattress. It's a simple and easy-making process with homemade materials and tools that make it effortless for anyone to build it alone.
How To Build A Boat Out Of Pine Wood
Pinewood is a type of wood commonly used to make cabinetry because it's very cheap and easy to work with. This video will show you how to build a small boat out of pine wood using only a handful of tools. The project will take hours, but it's fun, and when you are done, you can use your new boat as decoration around the house or outside on your patio. In a few hours, you can make this small wooden boat using pine wood boards. You will need to have some prior knowledge of woodwork and carpentry to be able to make it. It is simple and will require no effort if you are an experienced amateur or professional carpenter, so have fun!
How To Build A Boat Out Of Plywood
If you are looking for a project that will not take too much time but at the same time provide you with a friendly and valuable wooden boat, then this one might be just what you need. The process is pretty straightforward, so you won't need to be an expert craftsman or carpenter to complete it successfully. Building a boat out of plywood is one of the most popular projects you can do, and it's straightforward to do so. It's simpler than you might think, but it requires woodworking tools that we'll discuss later.
How To Make A Sailboat Out Of Styrofoam
This how-to video will guide you on making a perfectly shaped and good-quality sailboat out of styrofoam. It shows how to make a boat and how to use the tools and materials needed for this project. Wooden materials are required, and screws can be found at any hardware store or home improvement center. The process was simple and easy to understand, with detailed instructions in the video explaining everything step by step so anyone could follow along.
Instant Canoe In A Can
Do you want to make a boat but don't want to spend money on a big expensive one? If yes, watch this video guide that shows you how to make a canoe using an empty can, foam spray, and other materials. How many things are added to the project? Will it take you about an hour or two? The best thing about this project is that it's not expensive so that you can save more money for other essential things later on. This can only be used when there's no wind, and the weather is nice, so you don't want to take it out in cold temperatures or thunderstorms.
How To Build A Wooden Boat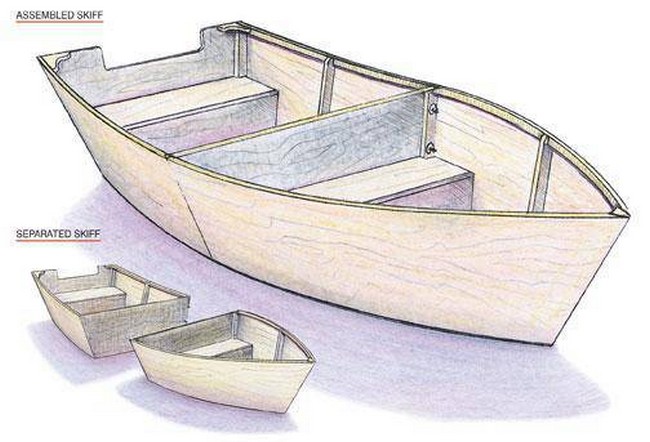 A wooden boat is an excellent addition to any house and yard. Unlike most boats that you find in the market, a wooden ship is much sturdier and more robust than other boats. It will last for an extended period if you take good care of it. This guide will help you build your own sturdy wooden boat with just a few simple tools. This guide will show you how to build your very own wooden boat. This is an excellent project for anyone who wants to get into woodworking and anybody who wants to make something beautiful and valuable for themselves.
DIY Simple Boat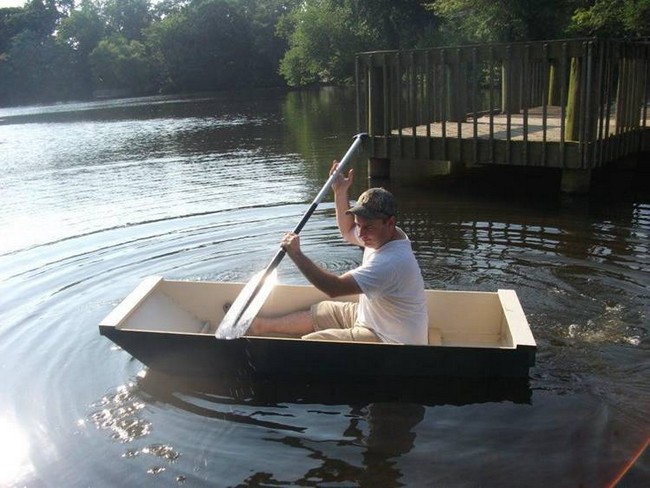 This might be the best option if you're looking for an easy and inexpensive DIY boat project. The boat is spacious, easy to build, and fast to make. It may require a lot of work to make it look great, but it still won't take more than a few days. This DIY Simple Boat is easy to make and can use whatever design you want. It's made out of plywood sheets, a silicone sealant, gorilla glue, sandpaper, screws, paracord, and other simple materials. The process is easy to follow and fast if you're an expert woodworker.
How To Make A Quick Boat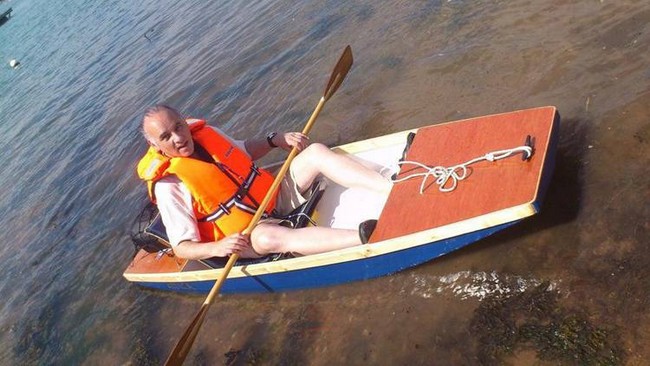 This is it if you're looking for a fun boat to make and race! You can build these boats reasonably quickly, so they don't take forever to make. They are also sturdy and durable, making them more beneficial than other boats that break easily. The materials you need include plywood boards and a few other items such as fiberglass tape, stainless steel screws, and waterproof glue. This boat idea is a great way to build your own boat if you want to go sailing. This might not be the best option if you're an avid boater and often participate in regattas and contests. However, it will be enough to pass as a classic racing boat.
16. DIY Motor Boat Toy
DIY Motor Boat Toy is the perfect project for your summer fun! This boat toy can be built in minutes, packed in a suitcase, and played with anywhere. Using everyday household items, you can play with DIY Motor Boat Toy. Add your own flair by painting or decorating. Children will love to play with this boat toy as they create their own adventures on or in the water. Make your motorboat toy with this DIY project. It's easy to do and only takes a few minutes. The fantastic thing about it is that it runs on water!
DIY Electric Boat At Home
Making a DIY electric boat is a pretty easy thing to do if you have the right tools and guidance. The DIY Electric Boat project will teach you how to build a boat at home with your hands. The guide is simple, easy to understand and follow, with all the information you need to build it. If you have basic knowledge of electronics, you can make the electric boat project at home. The DIY electric boat is a simple project you can do at home. It'll take you under ten hours to complete, and it can be used in water or on land, making it a great addition to your backyard! The boat uses a 24v 250w motor and a speed controller grip to create movement and is powered by two batteries.
How To Make A Big RC Boat
A big RC boat is not very common, but it will make your day if you take the time to build one. Everything has to be measured perfectly, and the cuts must be made at the right angle so that the whole thing fits together nicely. The main body parts are made of plywood boards which can be easily obtained from any hardware store or home improvement store. When making your boat, make sure you measure your wood carefully so that all the pieces fit in properly. Cut your wood planks and glue them together to form the entire boat. The next step is painting the ship, which must be done according to its color scheme.
How To Make A Candle Powered Boat Toy For Kids
This simple toy is a great project for kids who love to playboat or ship. With a few simple materials and only a bit of time, you have the perfect homemade toy for your kids. This boat can be played with for hours or even days. It will bring lots of joy and entertainment to your loved ones. This can be used for indoor and outdoor activities like bath time, beachside trips, swimming pool fun, and any other activities where you need to move in the water. It's also just cool to own one. It is a classic that has been around for ages. They can take it apart and put it back together again, which helps them build their fine motor skills and allows for some good old-fashioned fun in the process!
Sponge Boat Craft DIY Toy For Kids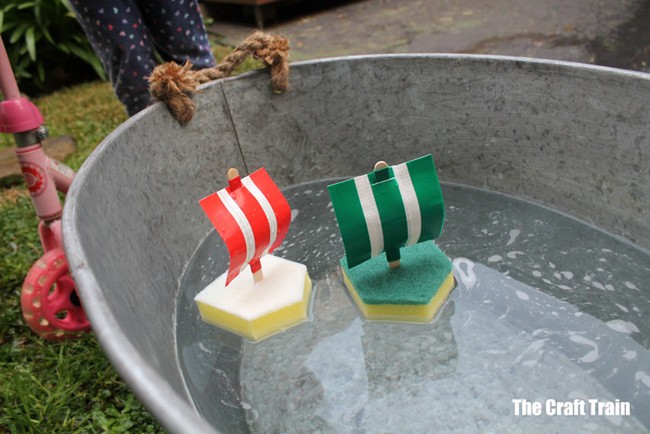 The Sponge Boat is a popular craft toy for kids and adults alike. Create your own toy boat with this sponge boat craft kit. This fun and straightforward DIY toy is the perfect rainy day project and provides endless hours of enjoyment. Your child will love to show off their hand-crafted toy while playing on the water! It is easy to make and fun to play with, and you will enjoy playing around on the water with it. You can easily fit one kid or adult in the boat, but you can also take along your little bobber friends if you want to! This playful toy is essential for kids' development, encouraging them to experiment with art and science!
Boat Craft For Kids To Make From Juice Boxes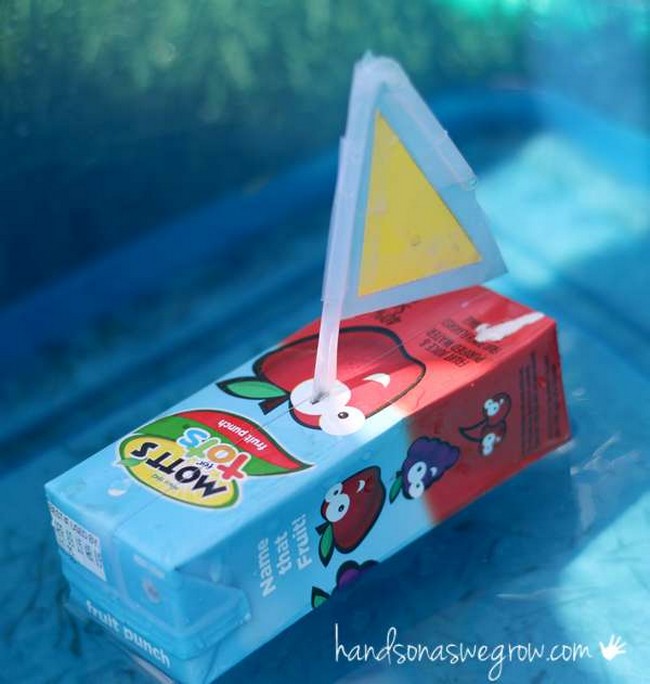 This Boat Craft For Kids To Make From Juice Boxes is the perfect project for kids and parents. When you have a bunch of empty juice box tops lying around, it's time to put them to good use! Like me, you have more than a few juice boxes around your house after a day of work or play. The next time your kids want to make something with their empty juice box tops, show them this fun and easy paper boat craft idea that they will love! This is a fun craft activity for kids to make out of juice boxes and stuff you already have around the house.
Easy Craft For Kids Wax Boats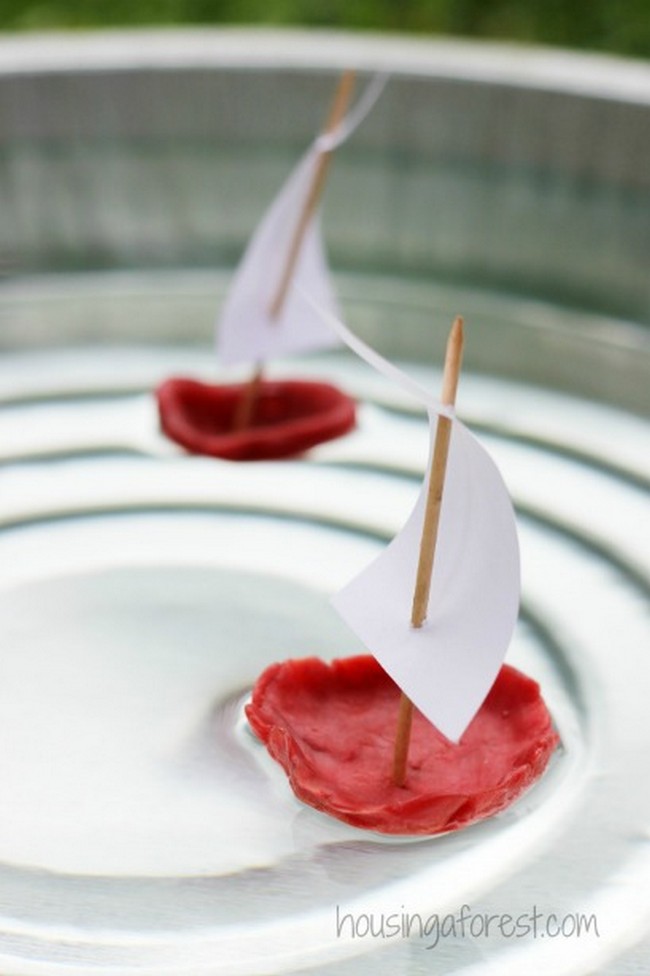 The easy craft for kids wax boats is a fun way for your child to learn how to make crafts. You can also use this kit to introduce them to the fun of art. This craft is a customizable boat that you can make with kids! Let their imaginations run wild when they mix and match the colors of their wax paper sails to create a different boat each time. A simple hand molding and the kids can have an easy time completing the beautiful wax boats in five minutes. And all the materials are safe, such as using beeswax and food-grade paint.