If you love to create and craft but don't want to spend the time or money on a store-bought game, here is the answer! DIY Board Game Ideas walks you through creating your own games. There are so many fun ideas for DIY board game projects that you can use to create your own games. The projects shown here use a simple wood frame and canvas pieces to create a sturdy and fun board game. With the right materials, it is easy to start playing!
DIY Board Game Ideas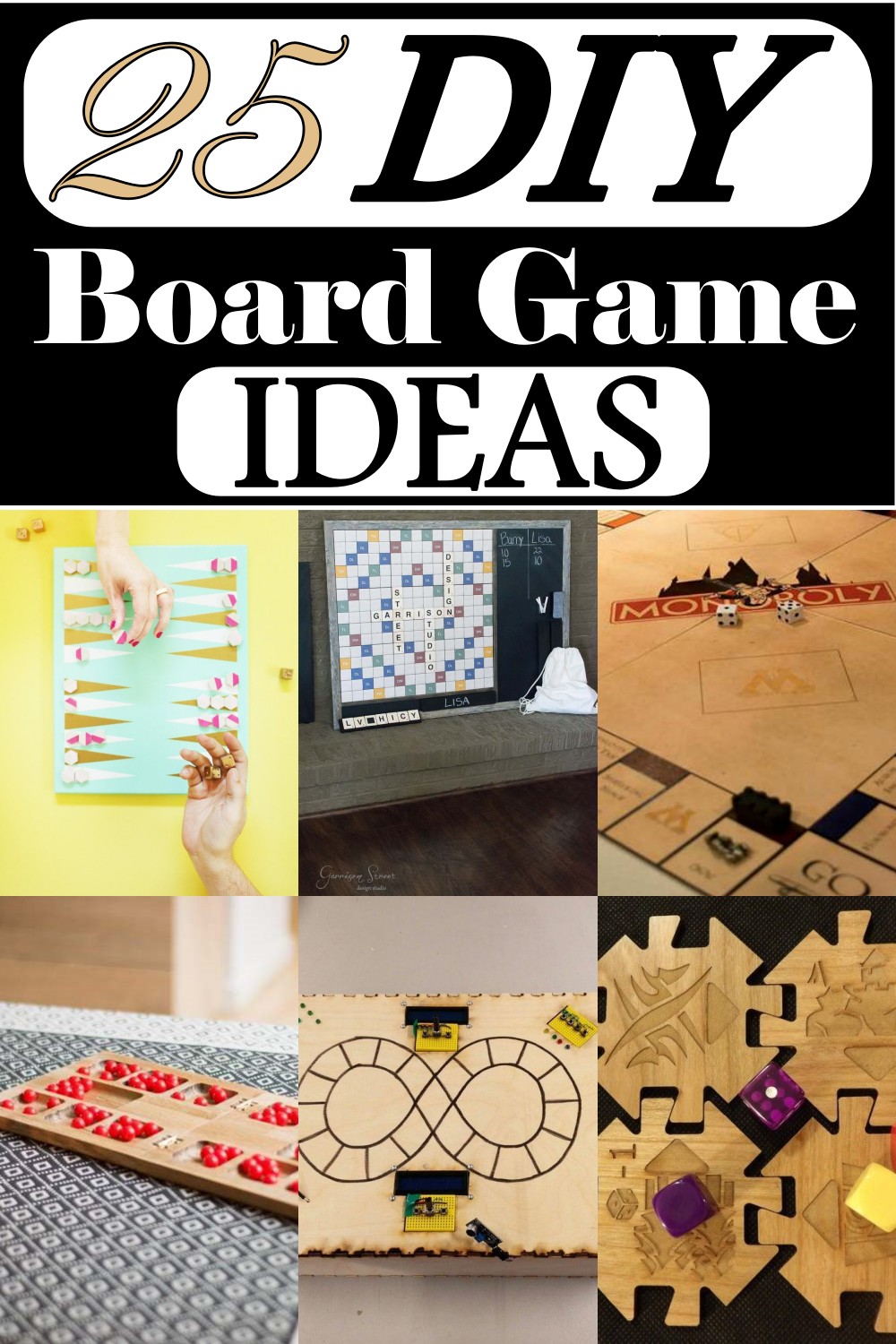 Whether it's a rainy day or you can't decide what you want to do, having a few cool games for the family is always a great solution. Whether you want a fun game to play with friends or looking for something fun for your kids, these DIY board games are easy to make and teach hours upon hours of fun. These DIY board game ideas offer a fun way to get away from the TV and iPad and socialize with friends or family. They are easy to make, inexpensive, and can be enjoyed by anyone.
You Can See Also:
How To Make A DIY Board Game
Are you looking for a fun and entertaining way to spend time with your family? Do you have much free time on your hands and need something productive to do? If that is the case, you may want to try playing board games with your kids. Make this DIY board game and have a fun time playing it. It is easy to make and will only take 10 to 20 minutes, depending on how detailed you want. It makes the perfect gift for someone who loves board games but doesn't own one or wants something different. Also, you can use this tutorial at your child's birthday party or family gathering, as both of them will love it!
Kalaha Board Game Idea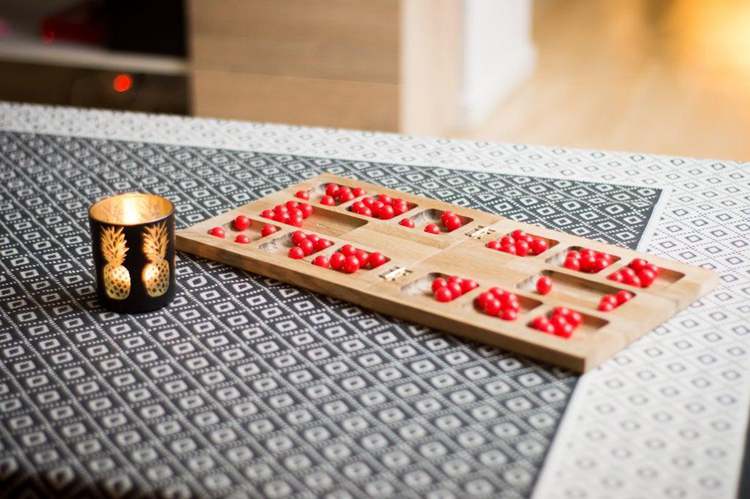 Can't afford to buy a board game for the holiday? Fear not; here's how you can make your own DIY Kalaha board game and bring it to your next party. This simple craft is fun to do with friends or family and the perfect gift for any occasion. This board game is ideal for the whole family or friends. It's quick and easy to put together, and you can make it any size you want. You can have hours of fun playing this DIY craft!
Make Unicorn Game For Kids
The unicorn game is a great way to entertain your kids on a hot day. It's easy to make and provides hours of fun for children of all ages. You need index cards, cardboard, and a few household items you probably already have lying around the house. This unicorn game will take only minutes to create, so be sure to let the kids help out! Follow this video, and you'll be playing in under five minutes.
Self-Isolation Board Game
Self-Isolation Board Game is a great game to play with the family. Kids will have a lot of fun and enjoy each other's company when playing this awesome DIY game. Make this DIY board game at home. It's a great way to improve your conversation skills with family and friends. This easy-to-make DIY Snake Tail Board Game will be a great way to have fun while improving your communication skills simultaneously! All you need are some sheets of paper, markers, a ruler and scissors.
Easy Backgammon Board Games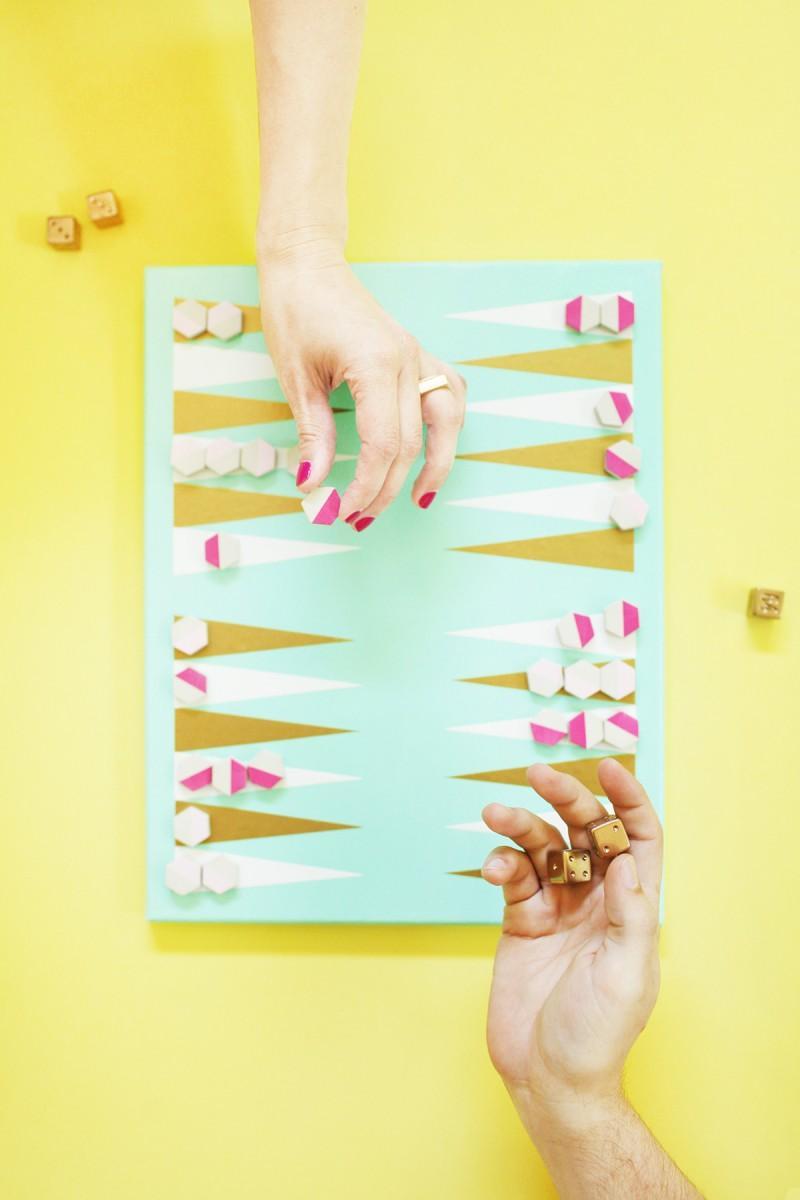 This DIY Backgammon Board is a must-have for all board gamers! With easy-to-follow directions and step-by-step photos, you'll be able to make your board in no time. Kids will love it as a great sensory project, and parents can use it as an educational game night activity. Learn how to make your own DIY backgammon board game in this tutorial. You'll learn how to turn a canvas into a pretty playing field and how to add colorful backgammon points on top. The finished product is a family favorite for hours of fun!
Literacy Board Game For Brainstorming
This free DIY Literacy Board Game is fun for children to practice literacy skills. This literacy board game is also an excellent tool for working on vocabulary. You can make this board game within minutes and very quickly with items from around your house. All your child needs to do is cut out the shapes and arrange them on their own "board." Easy enough for even young kids to enjoy, it's also a great activity for you to do with your child.
Warship Board Game At Marble Board
This amazing Warship Board Game provides fun, excitement, and a sense of adventure. The construction process is easy, straightforward, and a lot of fun. It involves simple tools and building materials such as cardboard, scissors, tape, and popsicle sticks. The Warship Board game is a fun, homemade war game that one or more players can play. Make this DIY Warship Board Game with our step-by-step tutorial, and enjoy playing a challenging and entertaining board game with family and friends. This is a great addition to your collection of fun games.
Obelisk Board Game Idea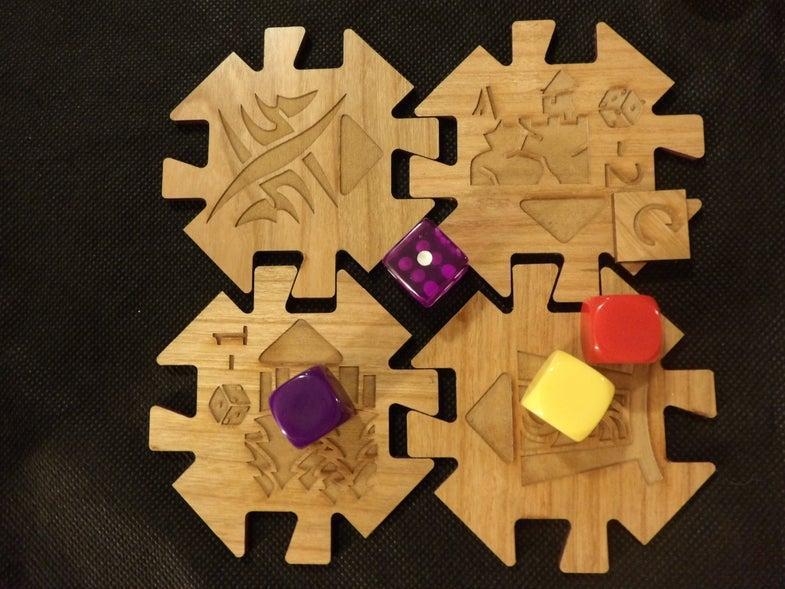 If you're looking for an explorative tabletop game that involves strategy, luck, and a hint of mystery, then this DIY obelisk board game is just what you need. With simple materials from around your home and wood components from a local hardware store, this board can be designed to meet your needs and reflect your family's or friends' tastes. This DIY project makes for a fun weekend activity that can accomplish in under an hour.
Maths Board Game Plan
Your child will love the DIY Maths Board Game, as it helps them develop their math skills fun and creative. As well as showing how to create a board game, you can also use this craft to get your child thinking creatively about different ways they could use the board game in different situations. This is an easy craft that requires paper and markers. This is the perfect craft for parents who want to do something creative with their kids with minimal effort.
Magnetic Board Game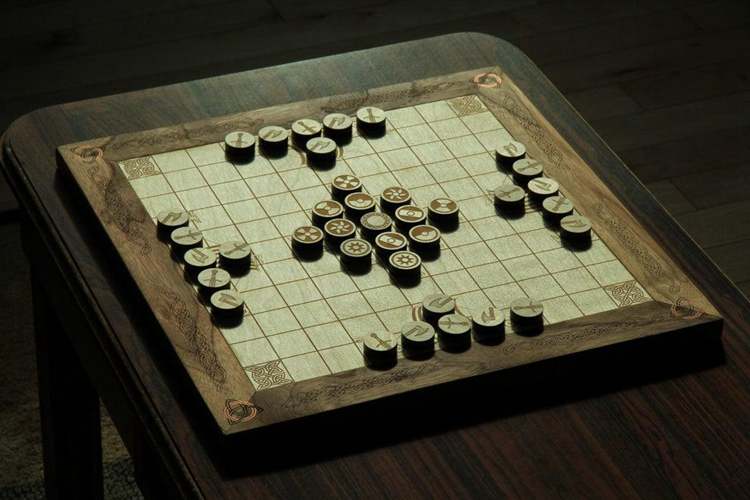 Dip your toes into the world of woodworking by building a diy board game. This project is ideal for kids and adults who want to try their hand at a fun craft activity. You can make your own board game with this DIY magnetic Hnefatafl board game. You'll learn about using a laser cutter, and other tools such as the table saw, band saw, and router in creating this fun project you can enjoy with your friends or family members.
DIY Smart Board Game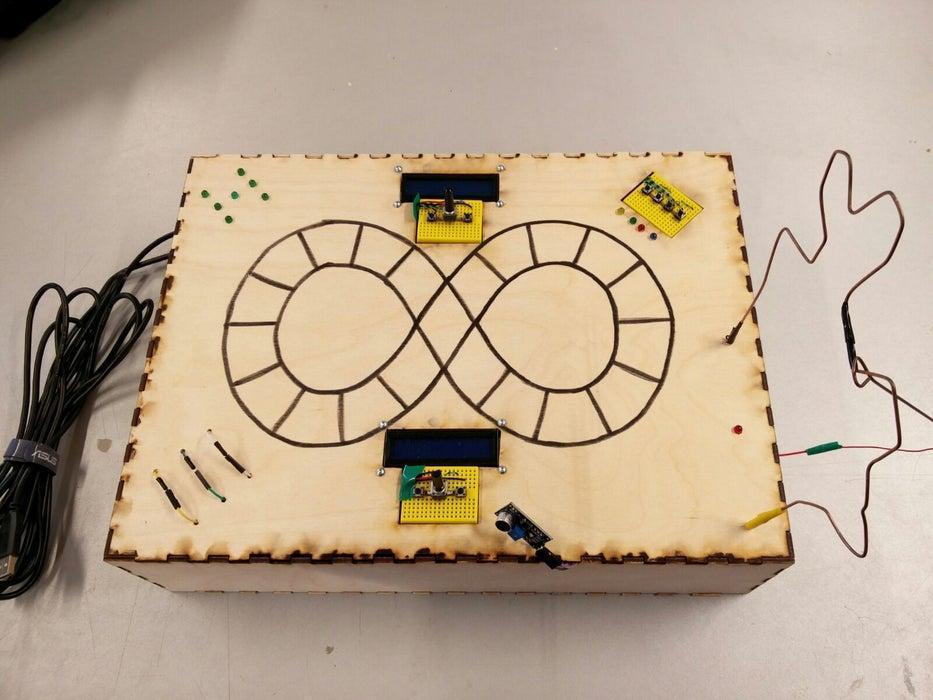 You will be a pro at building electronics with this DIY smartboard game module. Learn about coding, storing, and retrieving data using LEDs, piezo speakers, and many more! With these easy-to-follow instructions, you can create a unique board game with your Arduino. All materials needed to start building your module are easy to find. Once you have all the required materials for this project, assemble it, turn it on and enjoy! This is suited for beginners who want to develop hardware prototypes.
Fun Board Game For Kids
This DIY board game is easy and fun to make with your child. It will be a great way to bond while making a DIY board game together and learning how to make it and play it together, teaching them the basics of making a game or two they can play with friends or even by themselves! Your child will have a good time learning how to play this functional and colorful board game. This great educational toy works well in developing numeracy skills such as counting, matching, and color identification.
Japanese Sokoban Board Game
This Japanese board game is great for all ages. As its name suggests, Sokoban requires a bit of problem-solving and logic, making it an excellent way to exercise the mind. It's also simple enough for children to play with. This project will show you how to make your own DIY Sokoban! This simple DIY project will provide hours of fun for children who will love the challenge of solving problems. The game requires logic and puzzle-solving skills while helping kids become creative, independent thinkers.
Basketball Board Game Idea
Are you looking for a fun way to play basketball with your friends? Now you can create your basketball game by following this tutorial. This DIY board game is quick and simple but still gets tons of laughs out of players. Plus, it's great for all ages and skill levels! All you need are pieces of cardboard, glue, and toothpicks. Make this basketball board game in a few minutes and have fun with your friends. The best part is that you can customize it to your favorite team's color scheme!
Harry Potter Monopoly Board Game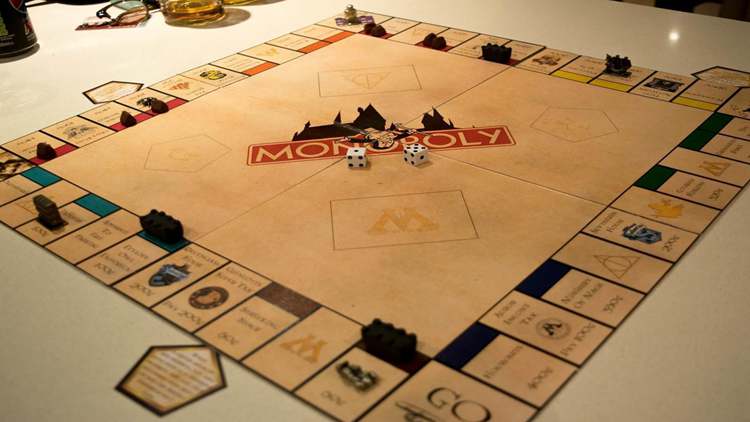 Are You a Harry Potter Fan, or Have Any Kids? If so, then this Monopoly Game is the Right Way for you to Spend your time with them. All The Dias in This Monopoly Game is Re-invented to The World of Harry Potter. This Board Design and Rules are Meant to Take the Player out of the Normal Game. It's Easy, Fun, and Your Friends Will Love it! Follow the directions in this guide, and you will soon be the owner of your own Harry Potter Monopoly. Even if you are not handy, this step by step instructions will have you making this DIY craft in no time.
Basketball Board Game Idea
If you are a basketball fan, this DIY game will give you endless fun in your free time. All the materials used to make the ball and basket are cheap and easy to find. All you need is a few pieces of cardboard, glue, scissors, and a drill. The best thing about this project is that you can choose any shape for your ball by cutting two pieces of rectangular cardboard in the shape or size of an actual basketball. This is a very simple DIY project that can do at home and a good way to relieve stress and enjoy some good sports fun.
Drunk Board Game Tutorial
Don't risk your friendships with a poor game of Pictionary; play this instead. This cheap and fun Game of Life alternative is perfect for those hot summer days. This DIY Drunk Board Game is fun and easy to make. You will need a sheet of paper, colored pencils, dice, and a pencil sharpener. Follow the directions in the video to create this game board with multiple more difficult levels as you move from start to finish.
Mkaing A Pucket Board Game
The DIY pocket board game is perfect for spending an afternoon with friends and family. With minimal tools and simple materials, you can easily create this masterpiece. Start by building a base frame out of plywood, then paint it whatever colors and designs you wish. This DIY project is perfect for kids and adults who want to create interactive games! With a little time, effort and patience, you can create your pocket board for the whole family to enjoy.
How To DIY A Lego Chess Set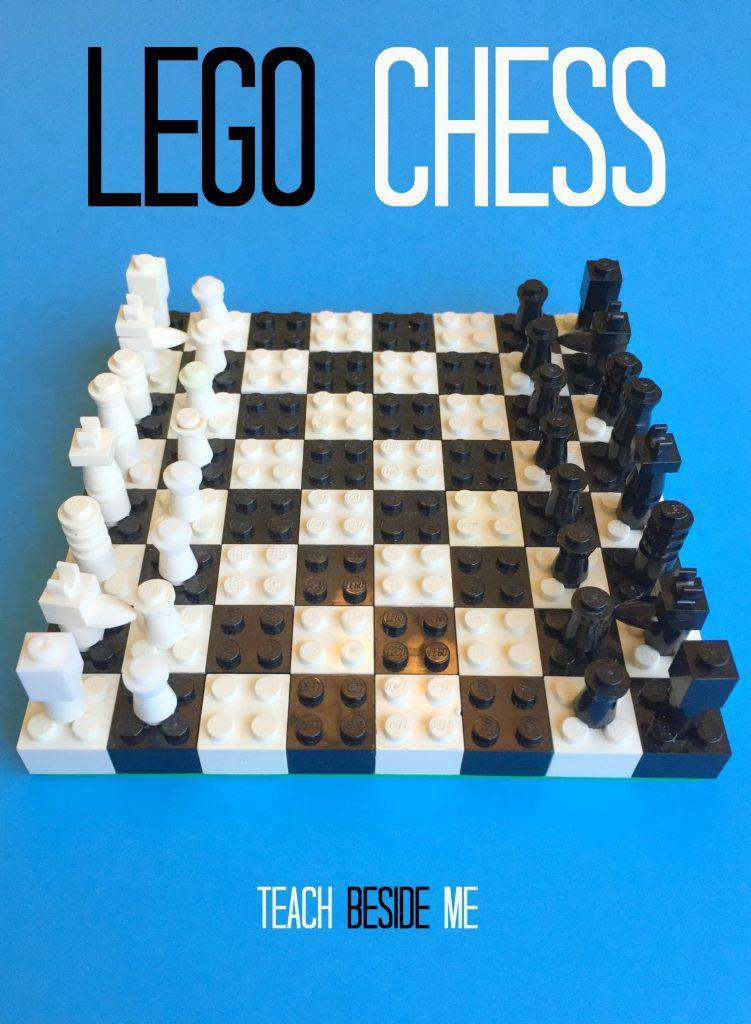 If you love LEGO and chess, this is the perfect project! You will learn some basic rules about chess and have a lot of fun playing it against your friends. This chess set is easy to make and very delightful to play. Build an intricate LEGO chess game with this tutorial. It includes different pieces that can use to create a playable chess set or assembled in any configuration. It will walk you through how to build your unique and fun LEGO chess board and pieces in just a few easy steps.
Giant Word Game
Bring the fun and creativity of the original Giant Word Game to your own home! You only need a few sheets of plywood, some paint, and some basic craft supplies. Paint your frames and the letters and numbers any color you want. Decorate them with glitter, pom-poms, or anything else that inspires you. This word game can be played with words, or it can be hung as art! Make a simple version like this, or make yours as complex as you want. Either way, it's sure to make for some good fun.
Monopoly Board Game Diary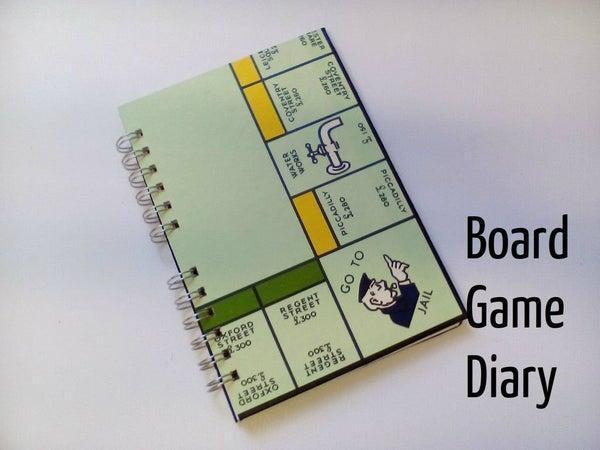 This DIY Monopoly board game diary is perfect for those who love taking notes, drawing, or writing down their thoughts. It's a great way to organize your thoughts aesthetically pleasing while keeping your mind occupied. This easy DIY tutorial will show you how to make a Monopoly board game diary. With some basic tools, a simple-to-use binding machine, and this tutorial on the game board, everyone in your family can enjoy this awesome craft together.
Guess Who Board Game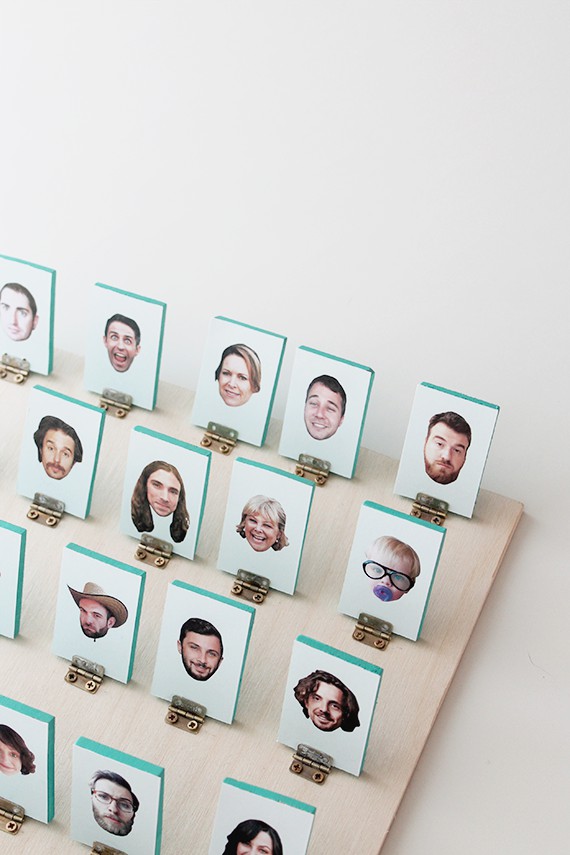 This is one of the easiest DIY board games you could make. You need pictures of your friends, rectangular woods, craft plywood, and hinges to create your Guess Who game board. This is a cute and easy project you can complete in the afternoon. It's perfect for family gatherings and trips, so you and your whole family can have fun playing this guessing game. This Guess who board game makes it easy to transport, store and put away when you're ready for something new!
Tetris Board Game Idea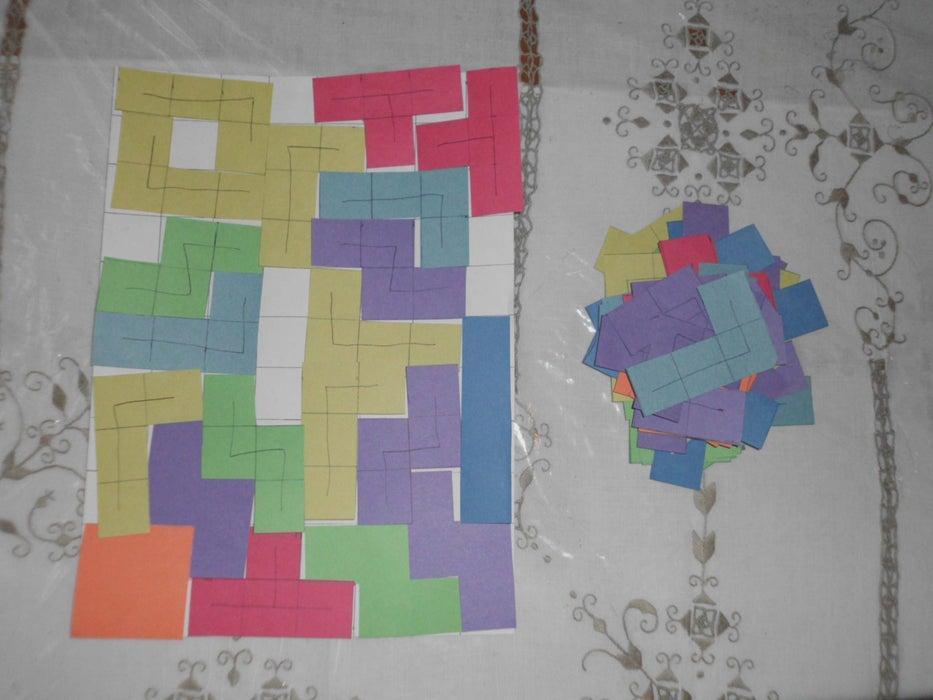 This paper Tetris board game is great for kids of all ages. It's a fun way to practice problem-solving and spatial awareness skills, allowing children to develop an understanding of geometry. It can also be used for educational games in preschool classes, elementary schools, daycare centers, and more. This DIY game is a great way to keep your kids engaged and interested in spending time with you. What's great about this one is that you don't have to spend a fortune buying the product! All you need are some colored paper and markers, scissors, and white paper for the game board. Have fun!
Fun Board Game For Kids
This simple board game for kids is the perfect way to get creative and spend quality time with your little ones. With a standard sheet of paper, you can create various games. Plus, it's a great way to teach your little ones how to count through the process of counting up their spaces and dividing them in half. It's also a fun way to enhance their fine motor skills as they place their fingers in different numbers on each small piece of paper.
ISO-Path Board Game Build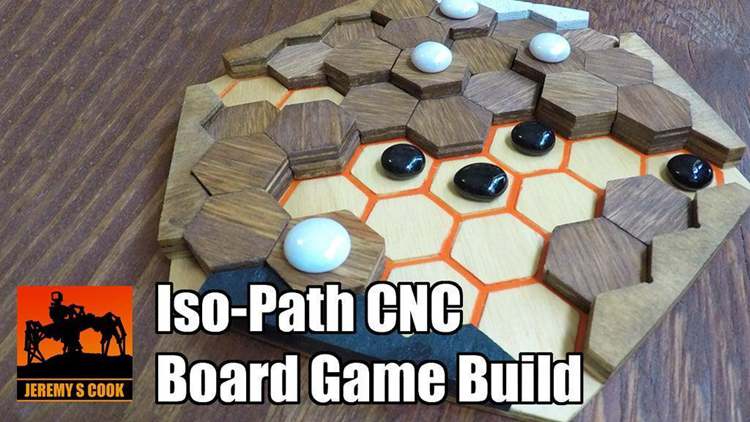 It's time to challenge your friends' brains and make this DIY ISO-Path Board Game. You'll need wood glue and a laser cutter or a CNC router to create the board, then use plywood and a small hexagon shape to make the game. With this DIY ISO-Path Board Game, you can learn to create a unique game to play at home or office. This project guides you through engraving and cutting a plywood hexagon onto which you can put the small pieces to play.