Are you looking for an interesting and unique way to decorate your backyard? The bird bath is one of the best ideas to make a personal or yard decoration. It is not only cool but also pretty useful, especially at this time when birds are thirsty and in need of water! You can choose from many different bird bath designs, and it's all up to your imagination. Remember that you don't need to spend much money on a bird bath; some of the ideas below are very easy to build and won't require any special skills. If you want to make a bird bath on your own, here are 23 DIY bird bath ideas that you can try at home.
DIY Bird Bath Ideas
One way to attract birds to your garden is to build a birdbath. Whether you have a pond or not, you must build one for them because of the hot weather. One of the best things about a birdbath is that it literally takes 10-20 minutes to build, and that's true even if you didn't already have wood lying around. And there are so many ways to make one! In this article, we're going to show you some impressive DIY bird bath ideas that are both cheap and beautiful. We'll also give you tips on how to make them, in case you want to add them to your garden.
Here we'll show you some amazing DIY bird bath ideas that will elevate your backyard and garden with the elegance of a beautiful bird fountain.
You Can See; DIY Bird Feeder Plans To Help Birds This Summer
How To Make A Bird Bath
This is a DIY how-to video on how to build a simple yet beautiful birdbath. Creating this bird bath helps the birds in your yard find more water to drink throughout the hot summer months. If you have time for an evening project and a few woodworking skills, this bird bath will be very easy! By carefully following the steps and taking your time with the process, this bird bath can be created even by novice woodworkers.
DIY PVC Bird Bath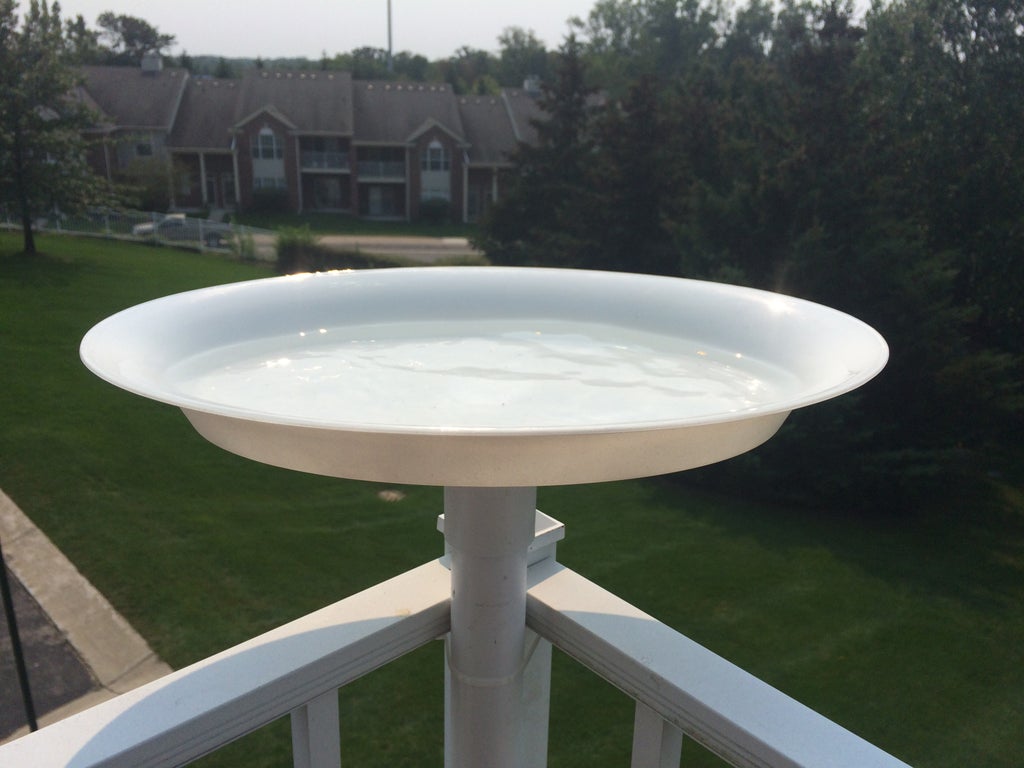 This DIY is a great way to help attract birds to your balcony without spending money. This water dish can be made with items you probably have laying around the house and is sure to be a hit with your feathered friends. This DIY Bird Bath requires simple materials such as; PVC pipe, PVC threaded plug, PVC cap, PVC female adapter, A tray with a flat bottom in the center, Prima Glue, Painters tape and Spray prime. You can easily make your birdbath by following these easy steps.
DIY Log Bird Bath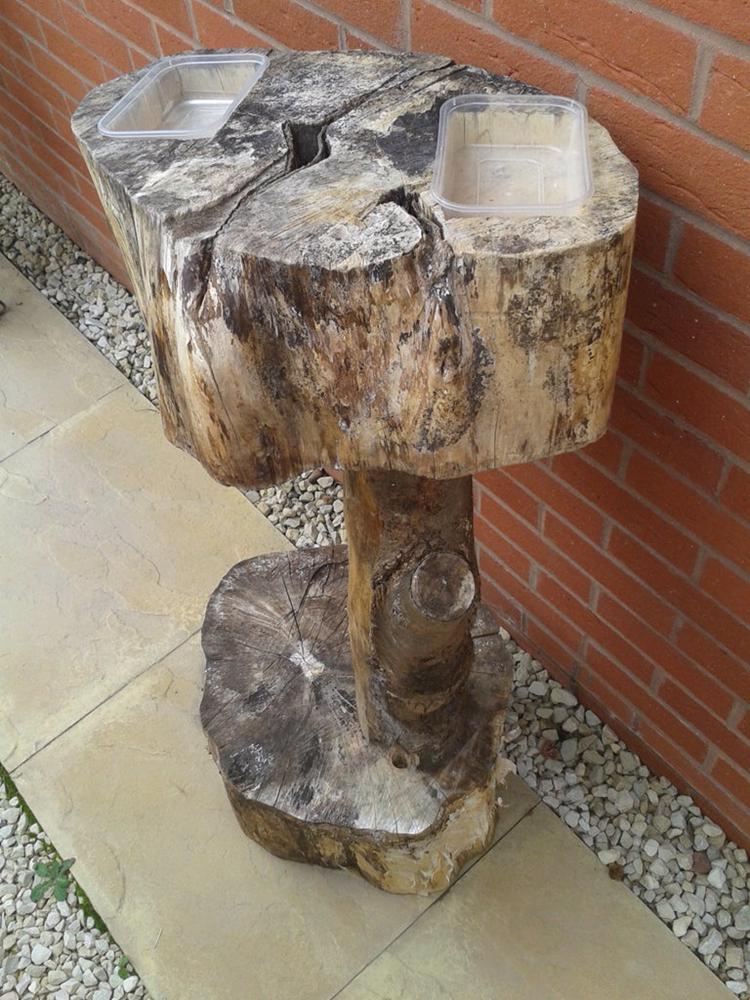 These DIY bird bath plans can use to build your own gorgeous yard bird bath. Made from the log, this is a perfect project for those who love to work with wood and enjoy making things in their spare time. The creator of this project recommends using solid ash logs and some dowels to complete your project. He also recommends using good drill bits so that you do it right. Whether you're a beginner or an experienced craftsman, this is an easy project that will add more beauty to your outdoor space!
Easy DIY Bird Bath
Make a birdbath, a great way to attract birds to your yard and garden. This DIY project is fun, quick and easy to make. You can use materials you already have around the house or buy them at the store on a sunny day with your kids to create this birdbath. Make a birdbath out of an old pot or dish, and you'll see birds flocking to your garden. Learn how to make a homemade fountain for birds in this video tutorial. It's easy and fun to do, plus it can save you money over buying a ready-made water feature.
DIY Bird Bath
Enjoy the beauty of nature with this easy DIY bird bath. Easy to make and easy on the eyes, it's a great way to attract birds outside your home. It also makes for a nice centrepiece in your garden or walkway. This project will last many years and bring joy to everyone who sees it! Many people make them larger using full buckets or barrels, but making one just like this one for your birds will be very comfortable in their new home.
DIY Concrete Bird Bath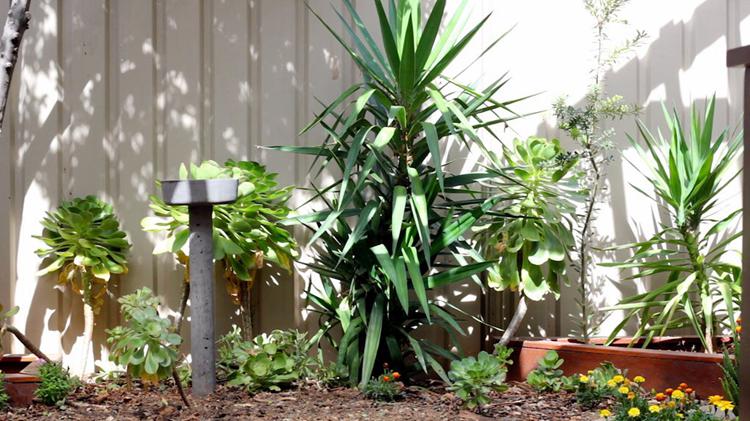 This tutorial guides you on how to create this DIY concrete birdbath. All you need are some supplies and a little elbow grease. It's easy to make a concrete birdbath in a few steps. Most of the materials can find at your local hardware store. This birdbath would be perfect for planting flowers and creating lush greenery that birds love. You can also add colorful stones or rocks around the base of your birdbath to add more interest.
DIY Bird Bath Fountain
Do you love birds? Want to add a bird bath to your yard? This fountain will help attract birds and make them feel welcomed. With the simple steps in this video, you'll be crafting your DIY birdbath fountain in no time. Building this fountain is a great weekend project that requires little tools, with easy-to-follow steps and a video tutorial. This project is inexpensive and easy to add a splash of color to your yard.
DIY Garden Planter And Bird Bath
Make your garden planter and bird bath. This tutorial, shows you how to use an 8-inch terracotta pot for the base, add four smaller pots of a similar size in varying heights, and attach a metal rod through it all with a dab of adhesive. Then it's time to put on a coat of spray paint and decorate! It's an eye-catching composition that will be a focal point in your backyard, but ensure you water it regularly so the flowers don't wilt.
Recycled Glassware Bird Bath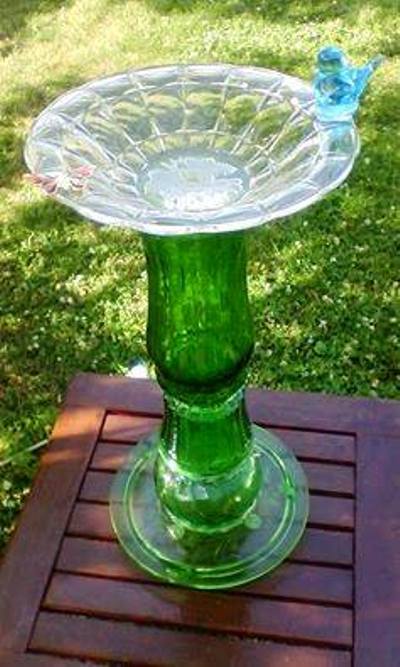 A beautiful bird bath adds a splash of color and a touch of whimsy to your outdoor garden. The clear glass bird sits on top, surrounded by colorful vases and a bottom plate as its base. This item is handcrafted with many recycled materials; it's sure to be your new pride and joy. Thrifty and artistic, this recycled glass bird bath is unique and stylish. You can add your style as you change out the items inside it.
How To Make A Concrete Bird Bath
Concrete is one of the most versatile materials in the world and is also really simple. This DIY project runs you through how to make a concrete birdbath. With this fountain, you'll be attracting colourful birds and neighbours in no time at all. Inspired by the traditional European bird baths, this decorative concrete bird bath fountain will enhance your outdoor living space. It's not only a way to keep your backyard or garden birds happy and healthy, but it is also a delight for humans to watch.
DIY Teapot Bird Bath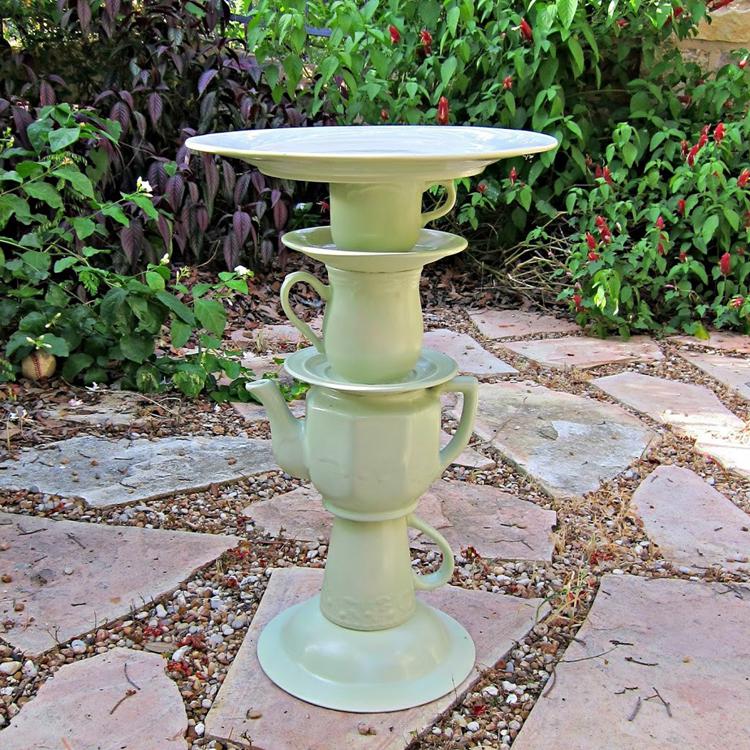 If you love birds, this lovely birdbath project should be a must for your garden. It is a teapot-shaped birdbath created from various thrift items like teacups, saucers and plates. The saucer is glued inside the bowl and then attached to the plate rim with hot glue, which acts as an adhesive material for the spray paint. Your birds will thank you for providing them with a place to bathe, drink, and clean their feathers after a roll in the dirt.
DIY Bird Bath Made Out Of Boxes
A bird bath is a great addition to your garden, especially if you love having birds visit and hang out. This DIY birdbath made of boxes can help your birds enjoy the nutrients and minerals they need, thanks to the water provided. Birdbath made from boxes is an easy project you can make in a couple of hours. This birdhouse will bring more birds to your garden; it's also an awesome gift for your loved ones and does not require expensive material.
How To Make A Recirculating Bird Bath
A bird bath is a wonderful addition to any patio, garden or deck. It offers your feathered friends a safe place to come and relax in complete safety and provides them with clean water to bathe. This makes it a great place for you to feed your birds as well as watch them at play. This project is simple and easy to achieve, even if you have limited experience with plumbing or gardening. In particular, it's a great project for children who love nature and birds.
Cute DIY Bird Bath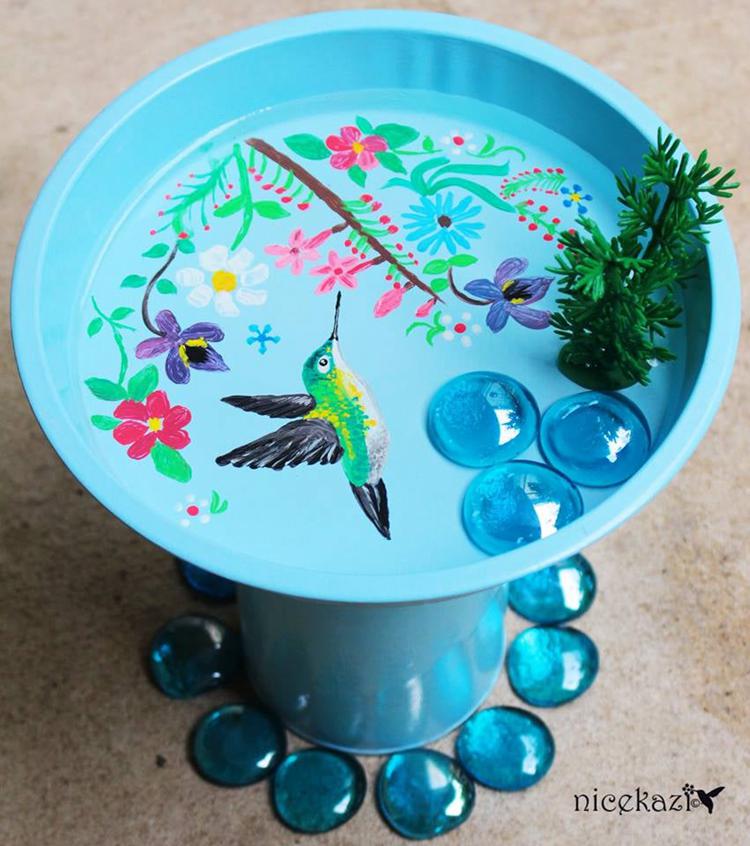 Birds are attracted to water, especially in the spring and summer when they nest and raise their young. With this easy project, you can make an inexpensive bird bath that fits nicely into your garden. Birdbaths can help your yard — attract birds and other wildlife, bring positive energy to your home, and improve the health of plants. This cute DIY project makes water bowls out of unused or inexpensive trash! You can make them in any color to match your patio or garden.
Homemade Bird Bath DIY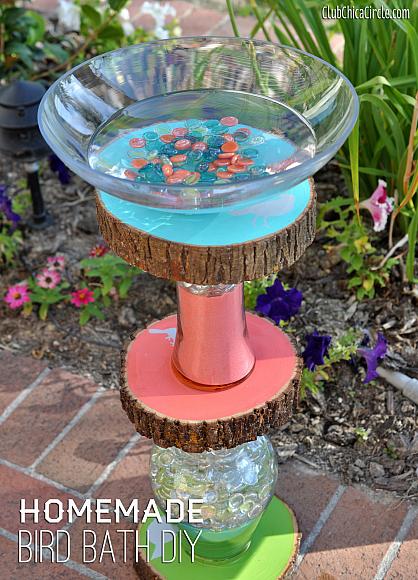 A bird bath is a very nice addition to your yard, but it can be expensive. If you don't want to spend money on one or make it yourself, this DIY bird bath project is perfect. It's easy, inexpensive and will look great in any yard. It provides a safe place for birds to drink, bathe, and enjoy the sunshine. All you need is a few basic craft collections and this guide. Follow this guide, and you're sure of having this incredible work done.
DIY Bird Bath
This birdbath is the simplest way to add natural beauty and style to any outdoor space. With a plant stand, watertight bowl, and glue, you can make your birdbath for your backyard. Birds need a place to drink, feed, and bathe. Making this with easy and inexpensive materials is a great way to attract birds into your birdwatching garden. This birdbath can be a great addition to your home's landscape by providing that birdhouse-like environment. It is easy to build and will also be cost-efficient.
Recirculating Bird Bath Fountain DIY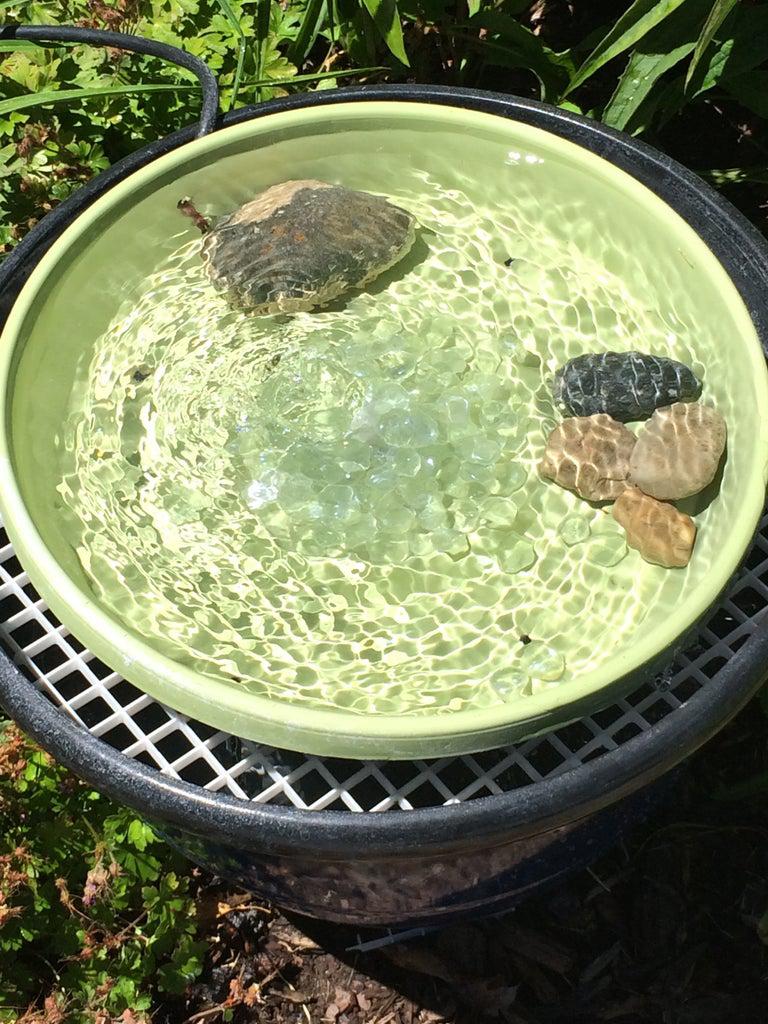 Exciting and easy to make, this birdbath fountain adds life to the garden. It's a fun project for those who love creating things. To make this birdbath, you need a few materials that are easily available in any home or hardware shop. All you need is an empty plastic pot, a submersible pump and hose, a saucer and some floating plants. This is a DIY fountain that you can create on the weekend. It's easy to install, and you'll hear the water splashing down when it's running.
DIY Bird Bath
You should learn how to build a DIY bird bath if you love birds. This video will walk you through the process and show you how to make one at home. As the heat of summer approaches, so do the risks of dehydration and overheating for many animals that use a natural habitat. Bird baths are often used to help regulate the temperature in their environment, but making one yourself is easy and inexpensive! This video will show you how to make a birdbath cheaply, easily, and most importantly, it helps wildlife and the environment.
Homemade Cement Bird Bath
Nature lovers and DIY experts, this is the project for you. Make a cement birdbath that will provide your garden with a beautiful, functional feature. This video will walk you through the steps needed to create this lovely accent piece. This is a fun and easy DIY project. You'll need cement, sand, water, plastic bottles and some time. It's a great method to bring nature closer to your home and help birds find fresh water in your garden or yard.
DIY Carved Concrete Bird Bath
Are you ready to create an elegant birdbath for your garden? Here is an interesting idea to create one by yourself. See how easy it is; watch the video and make it yourself! The birds will love you for making their home comfier. This DIY bird bath will look great in your backyard or front garden. It's a fun weekend project and perfect for anyone who enjoys creating with concrete.
DIY Stacked Stone Bird Bath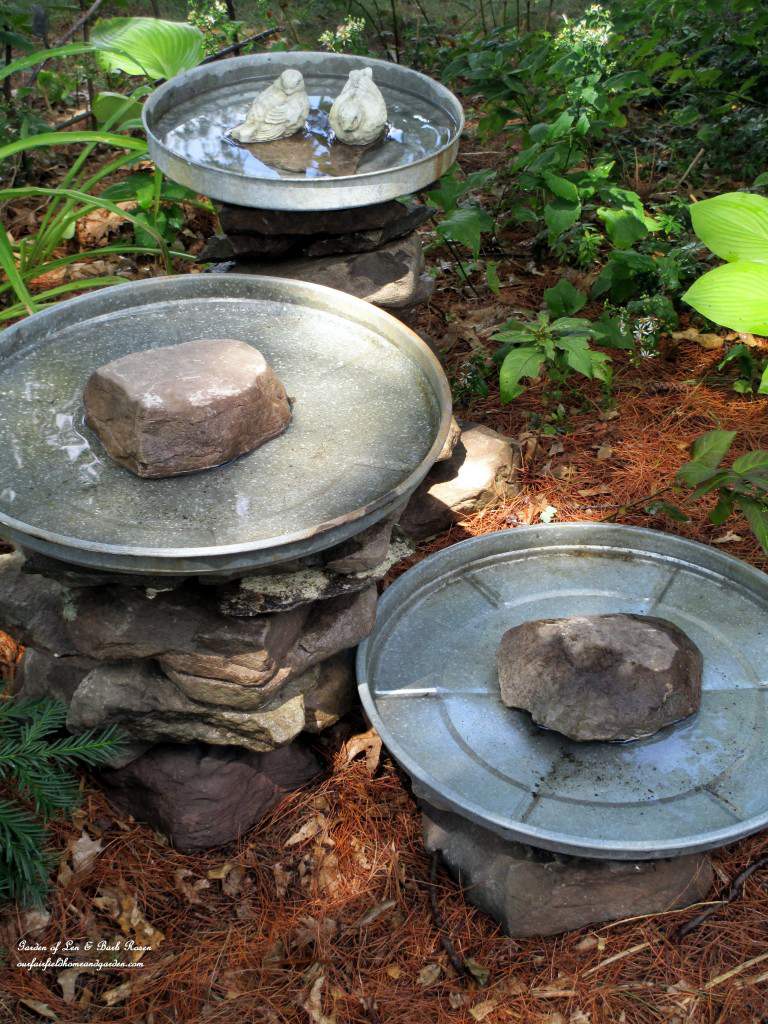 A repurposed idea! This DIY stacked stone bird bath will surely attract the birds in your yard. Use items you have around the house, or check out items at your local thrift store, and then create a beautiful piece of garden art or backyard decoration by turning them into a fun bird bath. This project is great because it lets you show off your DIY skills, repurpose items, and give the birds a much-needed bath. There are such wide varieties of mineral deposits that can be used to mimic rock formations and textures.
Natural Bird Bath DIY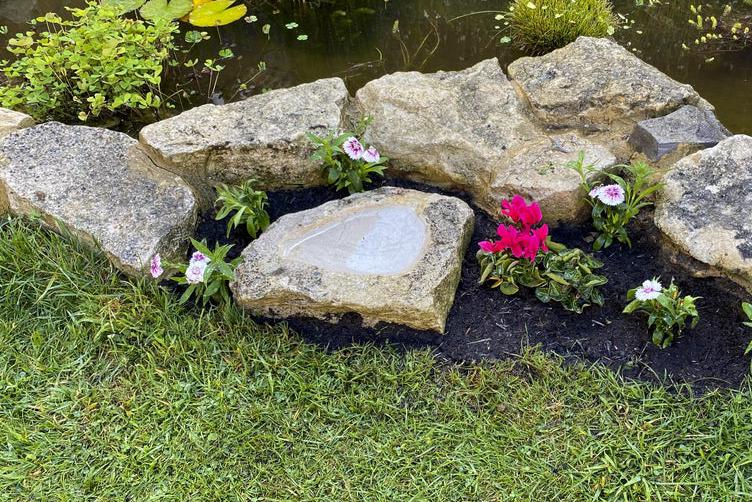 This is a favorite project because it lets you get creative with the materials and layout of your bird bath. Adding natural rocks, sand and gravel to your birdbath will create a more authentic look for any bird-watching enthusiast. You can add small pebbles or even a handful of soil for an extra touch. Create this outdoor bird bath out of natural stone and water to attract birds, butterflies and other wild creatures. This is a great project for gardeners or folks who want to get their hands dirty.
Solar Powered Hummingbird Bath
Looking for a fun way to enjoy backyard bird watching? This solar-powered hummingbird bath will do the trick. Just put it in your yard, fill it with water and watch the birds come. Having a hummingbird bath in your yard is a good idea because birds love to be in clean water. Clean water and a little bit of sunshine are all that your backyard birds need to complete their daily routine. These cute little creatures around your place will also make them happy and healthy.