A bike repair stand can make all the difference when doing routine maintenance on your bike. It lets you take it apart and reassemble it with ease. In this list of DIY bike repair stand projects, we have included inexpensive and high-end bike repair stands that you can build yourself at home! All these stands are lightweight and packed with useful features for easy storage, setting up, and transporting. There are many practical uses for a bike repair stand. They can be used to adjust saddle height and angle, install or re-attach accessories like tires, pedals, and seats, or get some extra leverage while you're wrenching away.
DIY Bike Repair Stand Ideas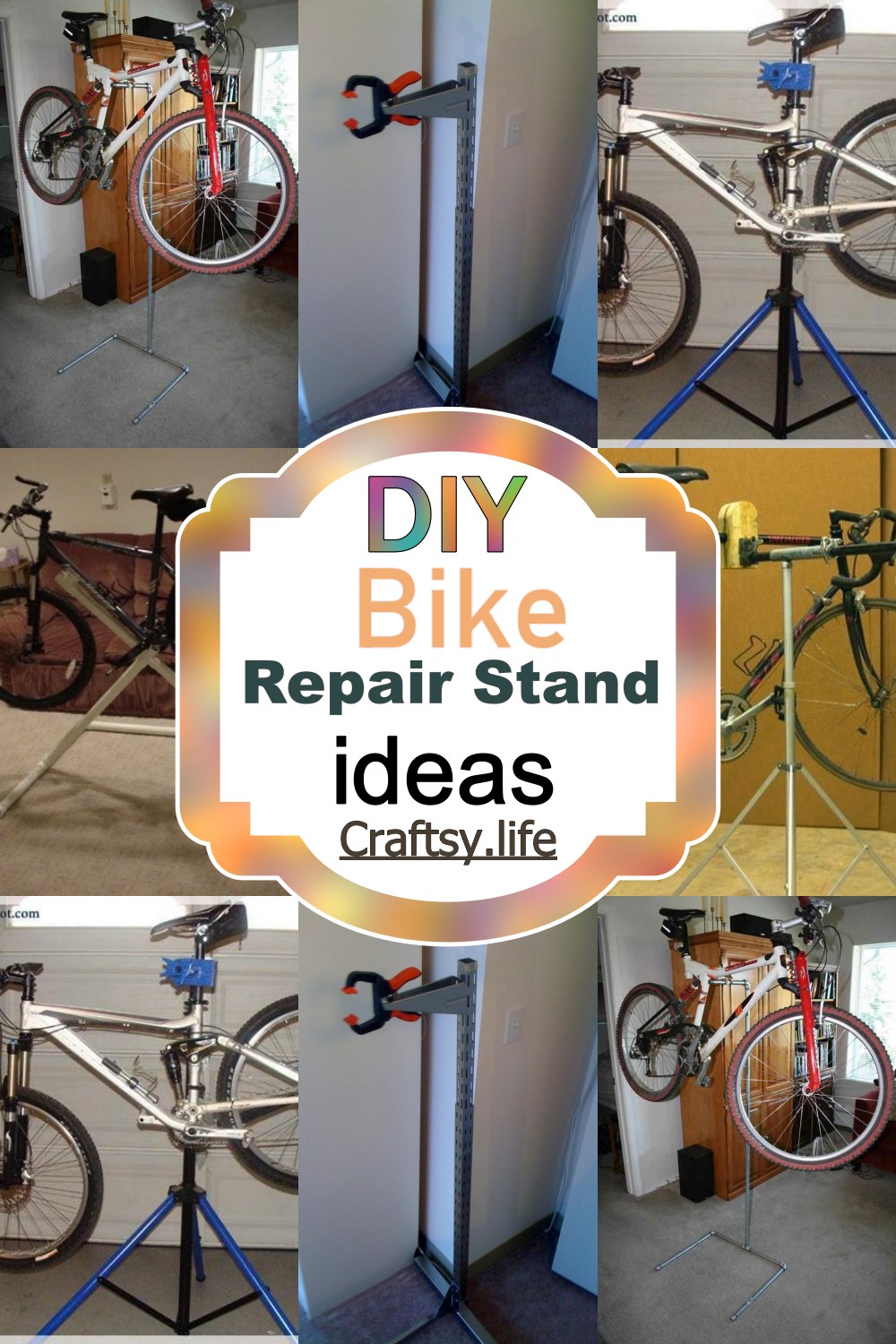 A bike repair stand is a must-have for any cyclist, but what if you could make one from a few scraps of lumber and some other hardware lying around the garage? These DIY bike repair stand projects will surely be a hit if you're handy with tools. Your new bike repair stand will make your life easier and more enjoyable. Choose from ten bicycle work stands that are relatively easy to build and can be made from materials found around the house or at the hardware store. Whether you're fixing a flat or need to work on your bike, a home repair stand is essential. Learn how to make one with these DIY projects!
Advantages of DIY Bike Repair Stand Projects
The DIY bike repair stand is a great way to keep your bike in top condition. It is also a good way to save money on repairs. The following are some of the advantages of this project:
Cost-effectiveness: You can make a DIY bike repair stand at little or no cost. With so many parts available from old bikes, it's not hard to build one yourself.
Flexibility: You can use your bike repair stand for many repairs and maintenance tasks. It's a versatile tool that can be used for many different needs and situations.
Convenience: Building your repair stand should be easy enough for anyone if you're handy with tools and have basic carpentry skills.
Ease of use: Once you've built your DIY bike repair stand, you'll find it easy to use and very convenient when working on your bike.
Cheap Bike Repair Stand DIY
This bike stand will not be built of better quality or faster, but it will cost you less than buying one from the store. In this project, you will need lots of screws, wood boards, and hooks from your local hardware store. Because this is so strong and durable, it's perfect for people who have a good amount of time on their hands but don't want to spend hundreds of dollars.
DIY PVC Bike Repair Stand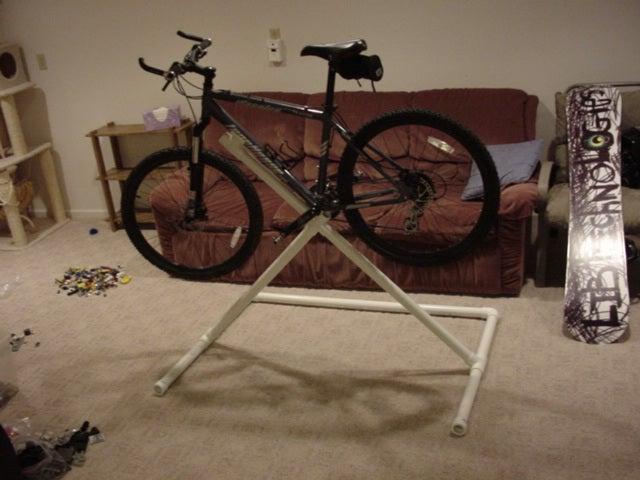 This project is designed for those with a basic understanding of tools and some exposure to the ways of making objects. It can provide a way to keep your bikes off the floor and out of the way, or it can make a great display for special bikes. This stand isn't meant for professional work, but if you want to tinker with your bike easily, you will enjoy this DIY repair stand. Whether fixing a flat or changing your oil, this DIY PVC bike repair stand is simple to make and perfect for use in a workshop or garage.
How To Make A Steel Bicycle Repair Stand
This tutorial is an excellent project for metal workers, cyclists, and those wanting to organize their work area. The design can be customized to fit your bike. The stand works on mountain and road bikes by simply adjusting the legs. It's also designed to go flat against the wall when not in use, so it doesn't take up any floor space. Build a strong and durable bicycle repair stand that will never rust or warp. Keep your wheels elevated to prevent flat tires. This stand is easy to build, requires few tools, and is all steel construction.
DIY Bike Repair Stand
Are you one of those people who have to make your own stuff? This DIY stand is made from scratch with metal pipes, scrap wood, and a couple of rods. Whether you're trying to repair or clean up your bike, this stand will help you do that. This DIY bike repair stand is made of wood, steel pipes and rods and is super easy to make. The video creator explains the materials needed to build this DIY Bike Repair Stand and how to assemble them. This simple, durable DIY bike repair stand will help you keep your bike safe and secure while you work on it.
DIY Bike Repair Stand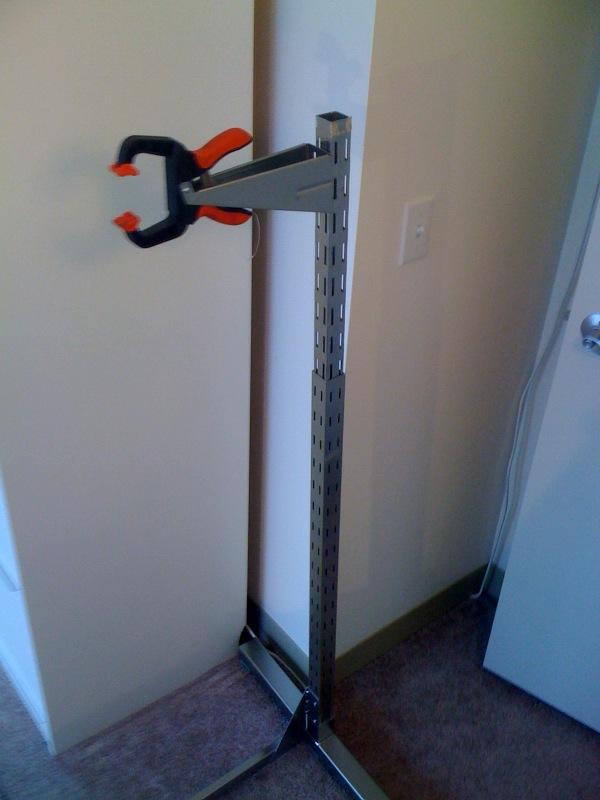 This DIY Stand will apply a professional touch to your home, garage or workshop. Built from high-quality materials, the stand allows you to safely and easily repair your bike no matter where you are. This DIY Bike Repair Stand is a quick, easy way to work on your bike. The stand holds your bike upright and keeps it secure while you work, making changing out a tire or fixing any other issues a snap. It's great for beginners who don't have much experience working on bikes or for more advanced cyclists; this repair stand can do it all!
DIY Bike Repair Stand
If you love riding your bike and need an easy, cheap repair stand, this DIY project is for you. Using common tools and materials will only take a couple of hours to build (or less if you're familiar with drilling). You can build a bike repair stand in any shape or size with the right tools and creativity. Building a bike stand is one of the easiest, most affordable bike maintenance that any cyclist can do themselves. This DIY repair stand will hold your bike securely and at the correct height, give you access to all bike areas, and provide a stable base for repairs. It's also portable - so it's perfect for taking on your next camping trip!
Minimalist Bike Repair Stand DIY
The minimalist bike repair stand can be the best option if you want something to serve as your home bike stand. We use a hacksaw, and cut-off saw to cut the PVC pipes into desired shapes and sizes, using silicone adhesive such as Pipe Lock on the ends of the pipes because they serve as clamps." "Once everything is in place, it will hold up your bike ever so well. You need to install the one-and-a-half to two inches PVC pipe on top of the wall, then put it on the centerline of your tire's position. This DIY will help you with your bike repair job.
DIY Portable Bike Repair Stand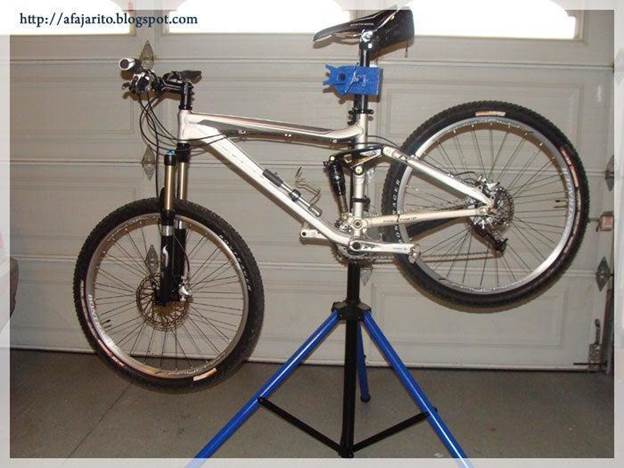 These DIY Portable Bike Repair stands are easy to make and can be used to lift any bike. These stands are foldable and portable and don't take up that much space if you do not need them anymore. The portable bike stand is perfect for bike repair work. The DIY portable bike repair stand will make it easy for you to fix your bike. You may say that a traditional clamp stand is best, but you misunderstand me; this repair stand is not an alternative to a common clamp but a very versatile and stable version of the plastic clamp.
DIY Bicycle Repair Stand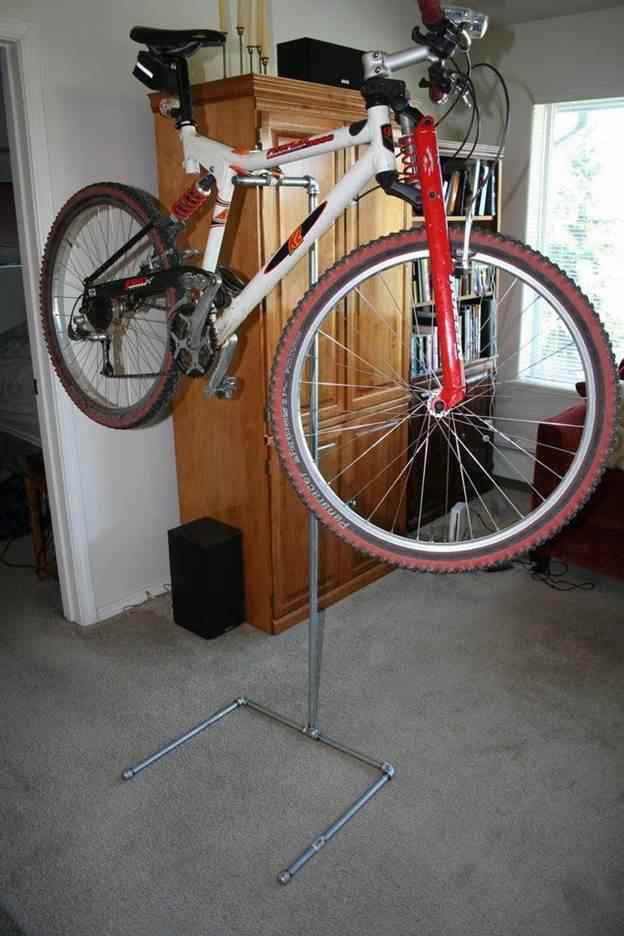 Are you looking for an inexpensive DIY bicycle repair stand? This type of stand is mostly for people who prefer the satisfaction of making their own tools. The tutorial will show you how it is done. This DIY bicycle repair stand is a simple but very effective way to keep your bike in the air while you work on it. The construction takes only a few minutes and requires very few tools. The result is a strong and useful bike stand that holds up to the use it will get from most cyclists who consider themselves amateurs with general maintenance of their bikes.
You can also see: DIY Bike Rack Plans 
Portable Bike Repair Stand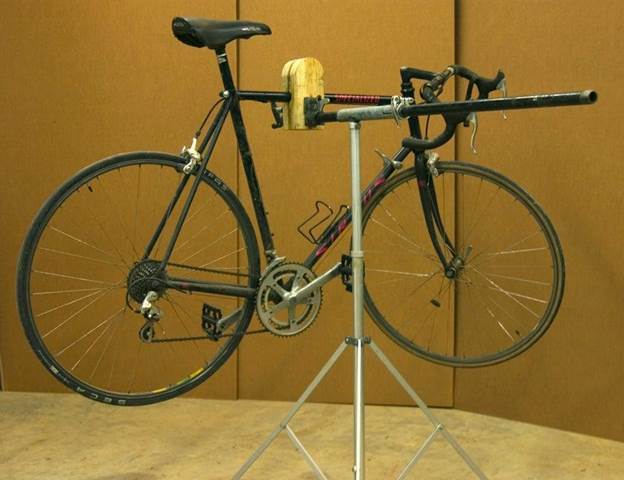 This DIY repair stand is easily collapsible and portable. So, it is easy to carry around or leave in the garage on your bike. This portable repair stand works with all bikes, including road, mountain, and children's bikes. This portable repair stand is made from simple components, making it easy to put together. The trickiest part is aligning the bike under the seat post clamp and clamping it down. Once those two steps are done, you're good to go! Take your bike repair stand with you on your next ride. This portable bike repair stand is made from scratch, so it's easy to make and simple to assemble.