Are you looking for concepts and inspiration to add more storage space to your home? If so, then you're in the right place. In this article, we'll share several DIY bathroom cabinet projects. These ideas will help you maximize the use of your bathroom cabinets by installing them into closets and cabinets, converting other spaces into built-in storage units, or adding them to the wall between a bathroom and an adjoining room. You can build a custom bathroom cabinet with a few simple tools and just a couple of hours. It's custom fit to the space, easy to install, and an affordable way to add storage and style to any bathroom.
DIY Bathroom Cabinet Projects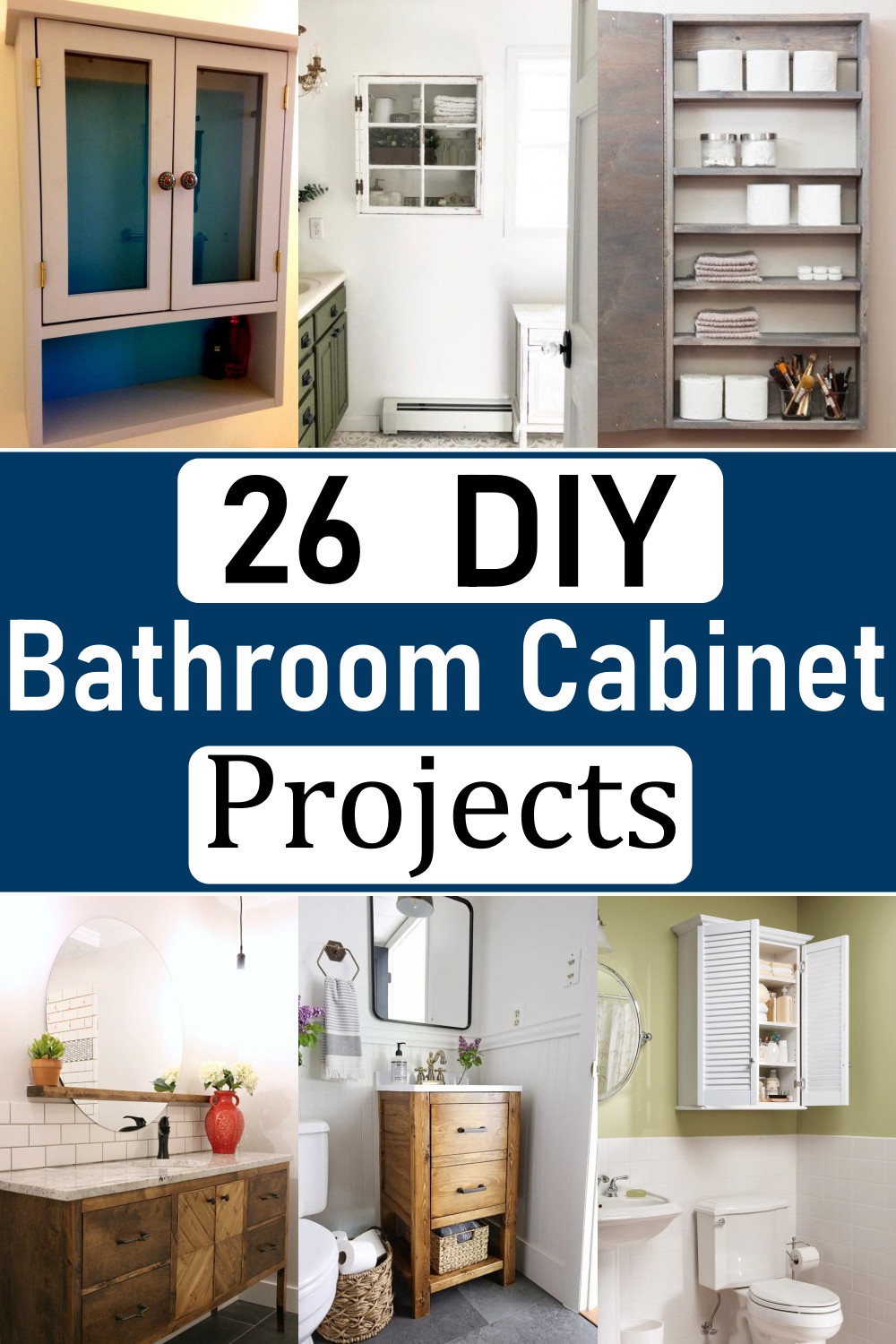 Find any old cabinet doors, hardware, and shelves and give your bathroom a fresh new look. Here are some simple ideas for DIY bathroom cabinets with various budgets that can do in one afternoon with few tools to complete. Improve your bathroom storage with this collection of DIY bathroom cabinet projects. Learn how to build attractive cabinets, cabinets with glass doors, medicine cabinets, and more. These bathroom cabinet projects aim to give you an excellent DIY project. You will also learn to build these projects yourself, so let's start!
Advantages Of DIY Bathroom Cabinet Projects
DIY bathroom cabinet projects are great for a variety of reasons. They can be super simple and quick, and the results are fantastic. They're also great for saving money and getting exactly what you want.
Here are just some of the advantages of DIY bathroom cabinet projects:
They're inexpensive. You don't need to spend hundreds or even thousands of dollars on new cabinets for your bathroom just because you want it to look better—you can do it yourself with materials from your local hardware store!
You'll save time. A professional contractor will probably charge you by the hour, but if you do it yourself, you'll only have to pay for the materials and supplies needed for each part of the project. That means no waiting around while someone else is working on something else!
It's easy! Anyone can do it—even if they've never worked on a project like this before!
How To Build A Bathroom Vanity
Want to have a custom-made bathroom vanity? Build it yourself with this detailed guide that shows you how to build a bathroom vanity. Build a vanity with a sink to make your bathroom look cleaner and more organized. This easy DIY project is perfect for beginners or even professionals. This is a step-by-step guide on how to build a bathroom vanity. You will learn how to construct this design, which is relatively easy if you follow the instructions carefully.
How To Make A Wall-Mounted Bathroom Vanity
If you have plumbing skills, you can make this bathroom cabinet yourself. You would need a drill, power saw, and other tools to help you through the process. This DIY project will require time and patience as it will take many hours to work on, and you must follow precise measurements. This DIY project is a natural beauty to the eye. You're sure to get compliments from your friends, family, and neighbors when they see it! It's easy to make and very cost-effective.
Bathroom Storage Cabinet DIY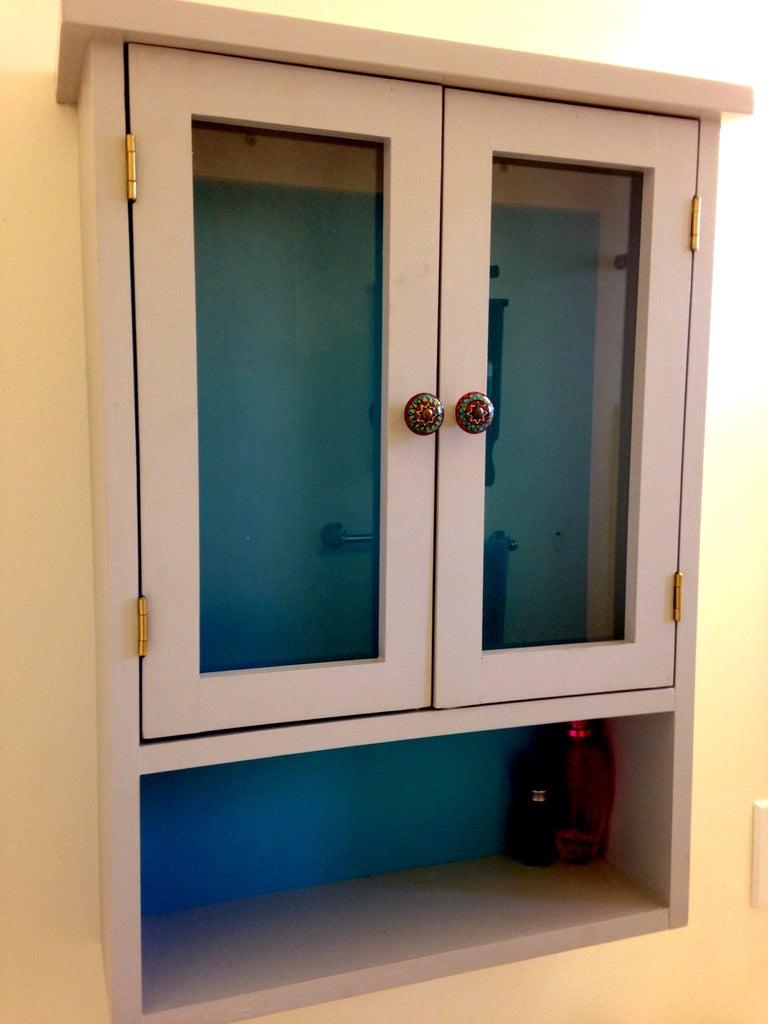 If you need storage space in your bathroom, here's a DIY hack that will help you to add more cabinet space to your bathroom. The Bathroom Storage Cabinet DIY design is simple, so you shouldn't have problems making it yourself. This DIY project will be easy to make with a storage shelf and doors large enough to accommodate your toiletries. You will need woodworking tools and some lumber or plywood to build it with.
Wall-mounted Bathroom Cabinet DIY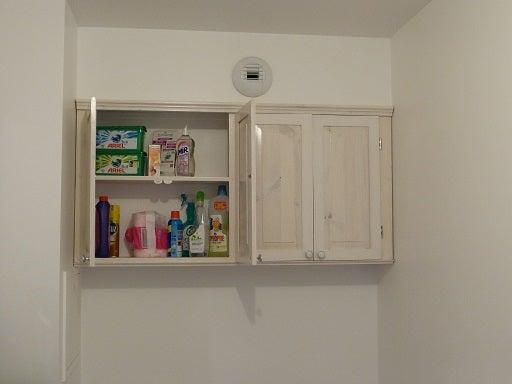 If you're short on storage space in your bathroom and want to make a statement with your decorating ideas, this wall-mounted bathroom cabinet DIY is the tool you need. This project uses prefabricated shelves and screws to help you save time. You can easily modify the height and size of this shelf system according to what fits your needs. This piece is more complex because it involves cutting and assembling. The most important tip here is to be sure that you know what your model will look like before starting the building process.
Rustic Bathroom Cabinet DIY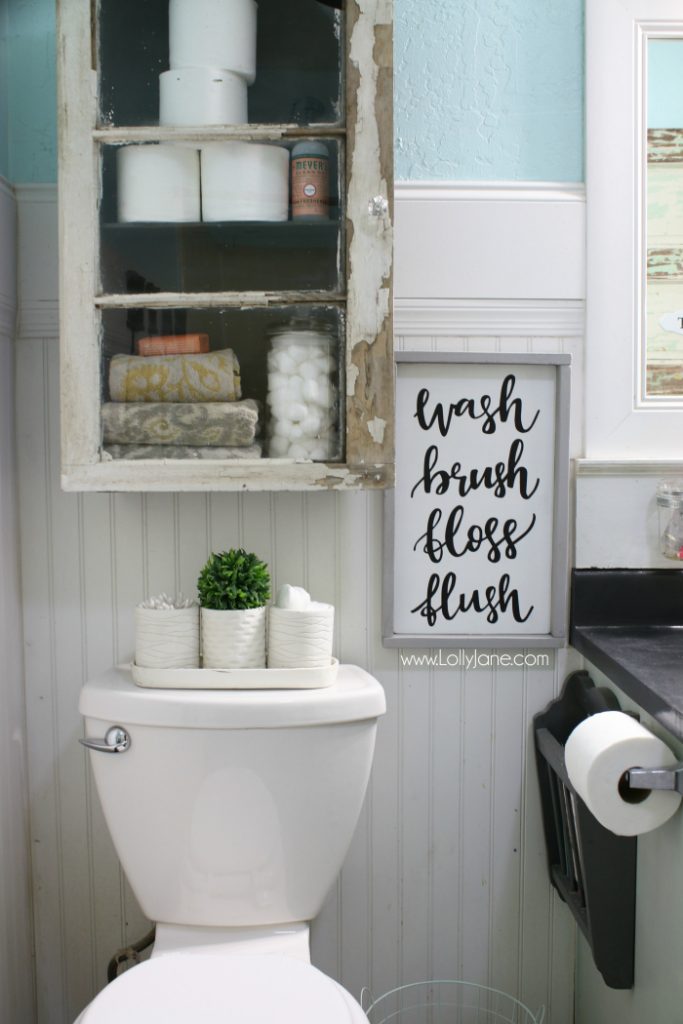 If you want your bathroom to feel rustic but don't have the money or time to embark on a full-scale renovation project, this DIY wooden cabinet may be what you need. It's easy to create and adds a beautiful touch of character to your bathroom space. You can make this for your bathroom, or if you're feeling generous and want to lend a helping hand, you can make it for someone else. Not only will you gain the pleasure of creating something astonishing, but you will also save some dollars by doing it yourself!
Modern Style Bathroom Cabinet DIY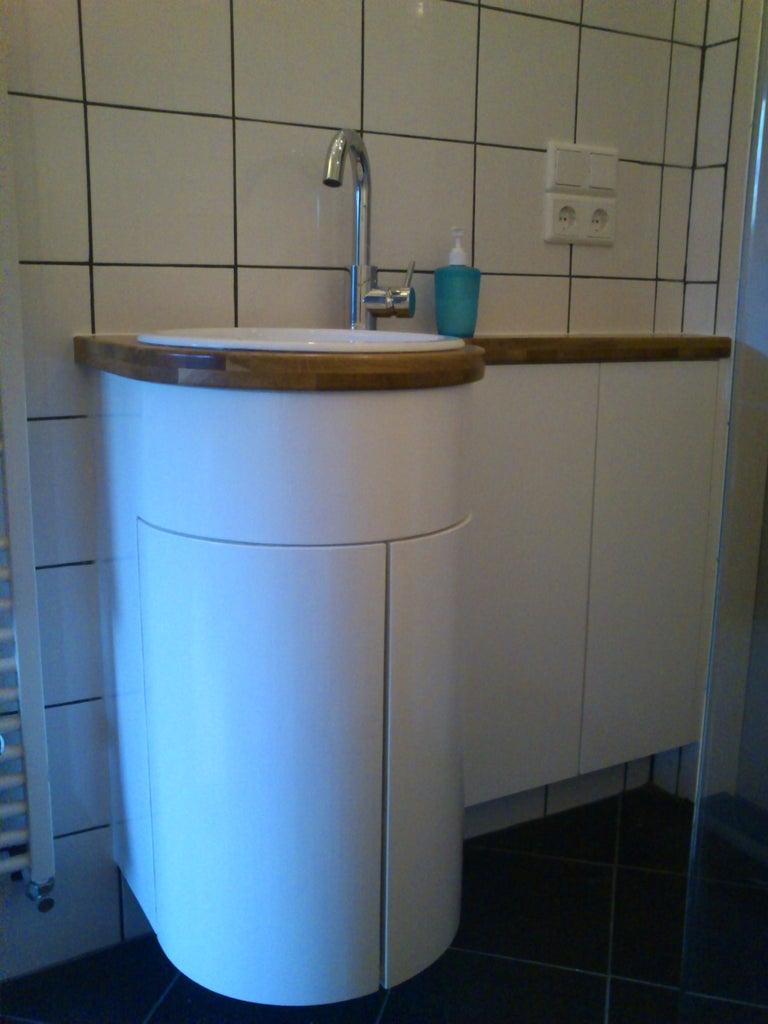 This modern-style bathroom cabinet is designed to give you more space while keeping your bathroom neat, tidy, and stylish. If you want to make your bathroom look more attractive, this is the DIY project for you! This project is a beautiful modern bathroom cabinet that makes a statement through its design. The shape of this contemporary-style bathroom cabinet was created by experimenting with the different angles of the individual boards. The result is an exciting and unusual look that puts a new twist on traditional cabinetry.
Bathroom Cabinet With Ikea Bowl DIY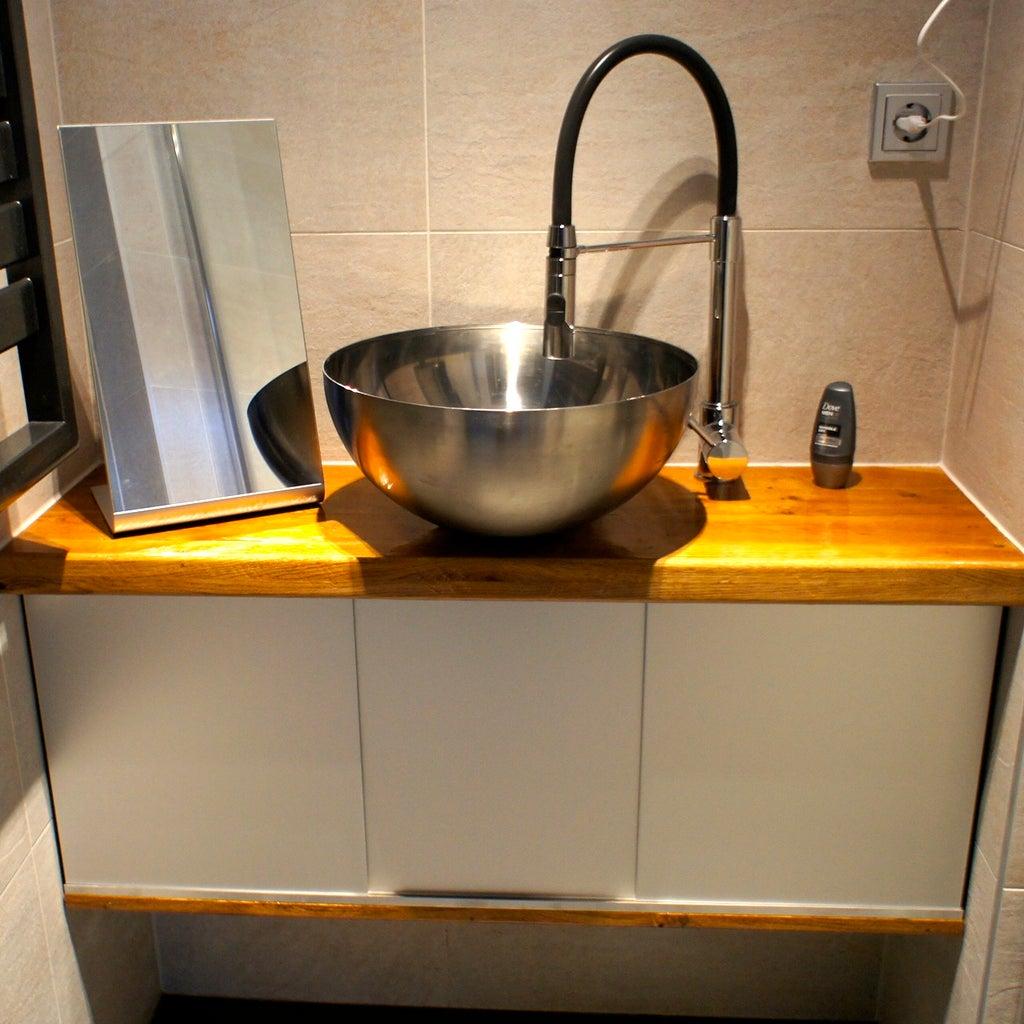 The bathroom cabinet the creator built is stylish. It looked like this cost a lot of banknotes and took a long time to make, but in reality, they spent less than $50 on the project, which took them far less time than expected. You want to get the most out of your space in a small bathroom. That's why this DIY bathroom cabinet is perfect. It not only has a built-in sink, but it comes with a mirror for grooming and storing cosmetics.
How To Make A Pallet Cabinet For Your Bathroom
This is a super easy project and can be used in any room of your home! It's a great way to add storage space, create an accent wall, or keep your bathroom items organized. This tutorial shows you how to make a pallet cabinet for your bathroom with just a few supplies and a weekend of free time. This is an excellent tutorial with step-by-step instructions, so you should have no problems making one for your bathroom. They look great and can save you much more money than buying cabinets or other furniture.
Low-Budget Bathroom Cabinet DIY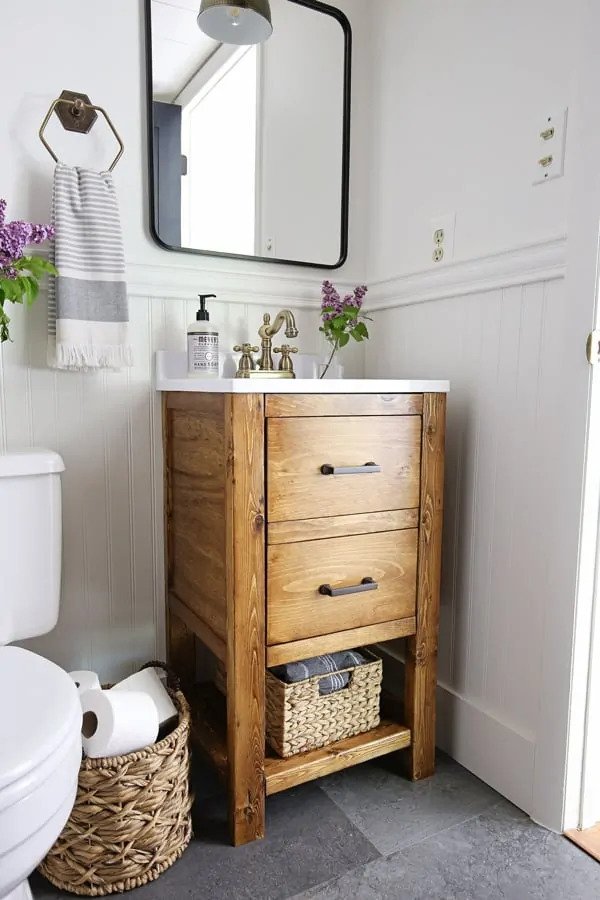 This bathroom cabinet is the perfect solution for a house where every penny counts. It has two pullout drawers and one shelf on the bottom that provide plenty of space to store your stuff. This low-budget bathroom cabinet can be made with essential tools and supplies you may already have around the house. The pretty clean lines and elegant finish make it an easy DIY project for all ages.
How To Make A Bathroom Cabinet
This bathroom cabinet is an excellent addition to any home, but be sure you have the skill required for this project. If you are an avid DIYer, this might be a wonderful experience for a furniture project. Follow the steps closely, and you will be well on completing your bathroom vanity cabinet. You will love this two-drawer vanity because it is so versatile. The cabinet has two large drawers, perfect for storing all your bath essentials. This would be great in a modern and rustic bathroom, depending on what look you're going for.
Simple Bathroom Cabinet DIY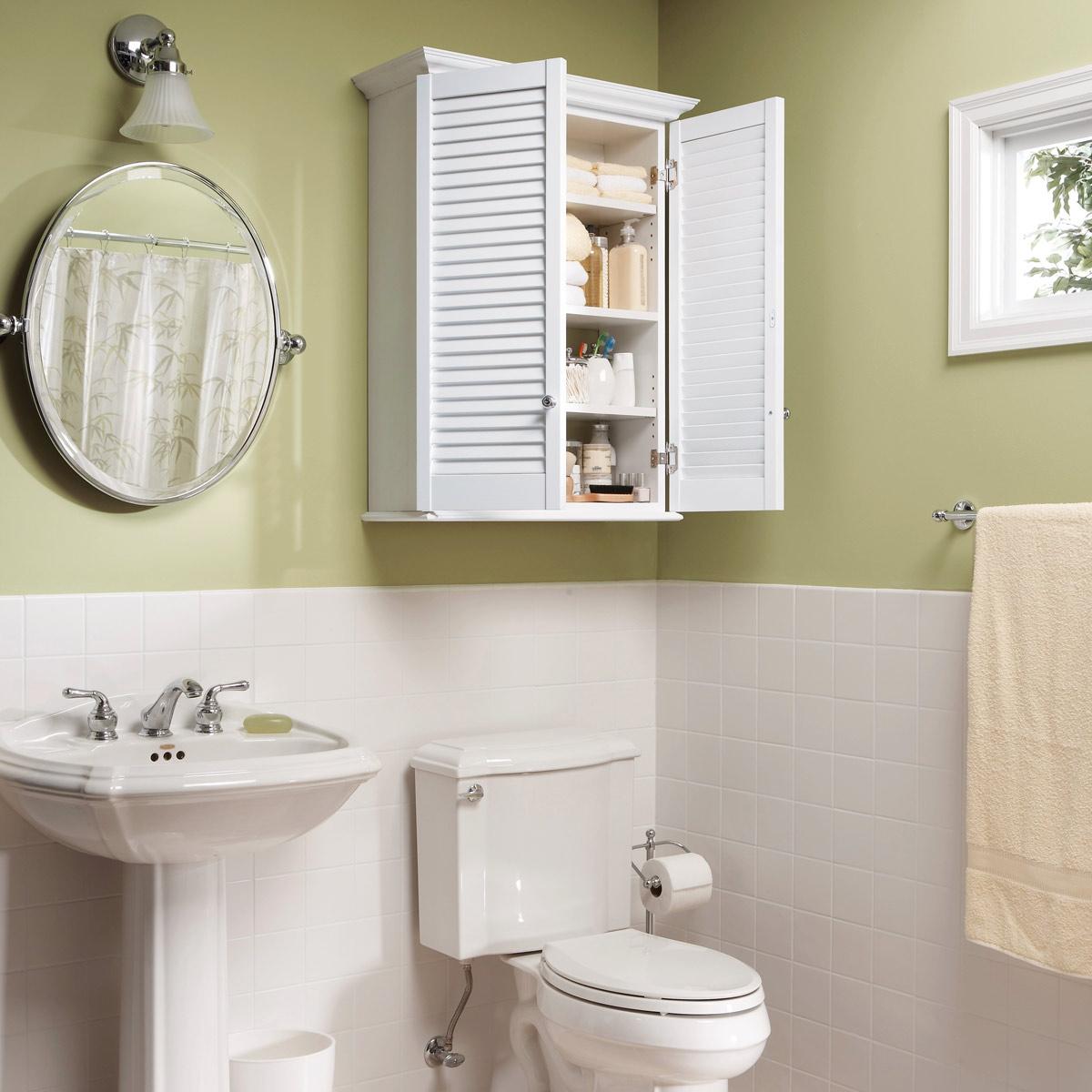 This Simple Bathroom Cabinet DIY is the perfect way to add storage space to your bathroom. The making process is easy and straightforward, and You will love how the doors play with the built-in shelving. Use this cabinet to organize your bathroom. Five shelves offer much room for storage and can hang on the wall. The making process is simple. This is an ideal project if you want to try out some carpentry.
DIY Bathroom Cabinet With Mirror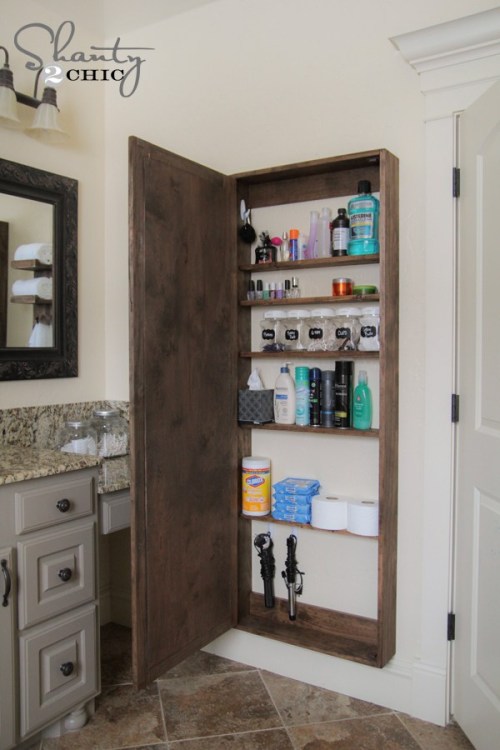 If you are looking for a reasonable and accessible bathroom cabinet project, then this DIY Bathroom Cabinet with Mirror is the one for you. Includes mirrored doors and shelves for storing all of your toiletries, towels, washcloths, and more. Easy to build from pine wood and with step-by-step instructions provided. The mirror also adds more light to the room, which benefits women who love makeup. It's also a cheap solution since you can use an old cabinet somewhere else in your house.
How To Install A Bathroom Cabinet
Installing a bathroom cabinet is not too difficult if you know what to do. If you have successfully made a bathroom cabinet or vanity and have difficulty installing one, this DIY tutorial will show you how to install a bathroom cabinet. Don't worry if you have never installed a bathroom cabinet before. This DIY tutorial will show you how to install a vanity in your bathroom. A bathroom cabinet installation is not extremely difficult, but you must ensure that the cabinet is level and secure, so it doesn't fall.
DIY Bathroom Vanity
Are you tired of looking for a cabinet that will fit all your needs? Check out this DIY Bathroom Vanity project that can make it happen. This bathroom cabinet is a great way to add some extra storage. It is designed for durability and strength, so you can rest assured that it will last for years. This easy-to-assemble cabinet has four drawers and also one more compartment which can be used for storing small items or accessories.
DIY Bathroom Vanity Makeover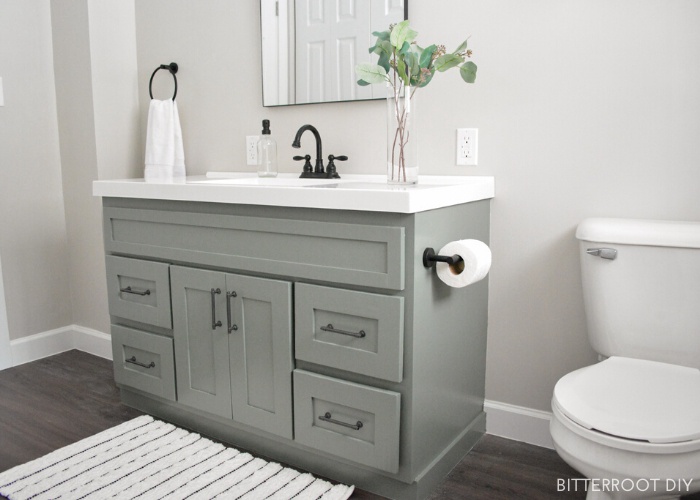 You can quickly transform an old, drab bathroom vanity into a unique piece that makes your space stand out. In this tutorial, you'll get step-by-step instructions on how to make over your existing vanity with a simple coat of paint and end with some additional details. You'll love how the simple designs you create from a new set of drawers, granite countertops, and wooden feet can bring so much life to a boring piece.
Bathroom Cabinet With Mirror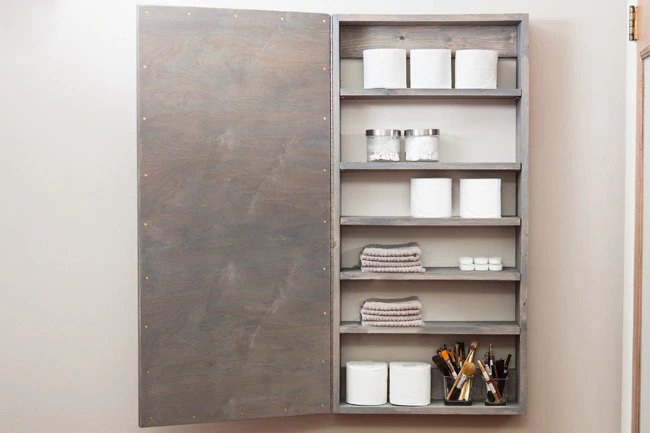 Let your bathroom be your favorite morning spot. The cabinet has six spacious drawers to store all your toiletries and makeup kit. Made from high-quality wood, the cabinet will last for the long haul. This bathroom cabinet with a mirror is the perfect storage for all your items. Keep this cabinet in your bathroom at home or in your dorm room to neatly organize your toiletries and personal care items, from hairbrushes to razors.
How To Make A Dresser Into A Vanity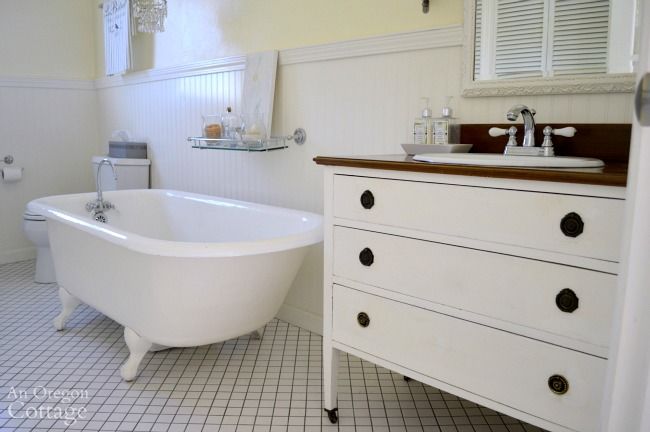 If you have an old dresser in your house or find one at the flea market and decide to repurpose it into a vanity, this tutorial will show you how. It includes a step-by-step guide on making a dresser into a beautiful bathroom vanity that can use in your guest bathroom or any other bathroom in the house. This excellent bathroom vanity has a rustic, wood-tone finish and includes drawers for storing your hair and makeup products.
Vintage Style Bathroom Vanity DIY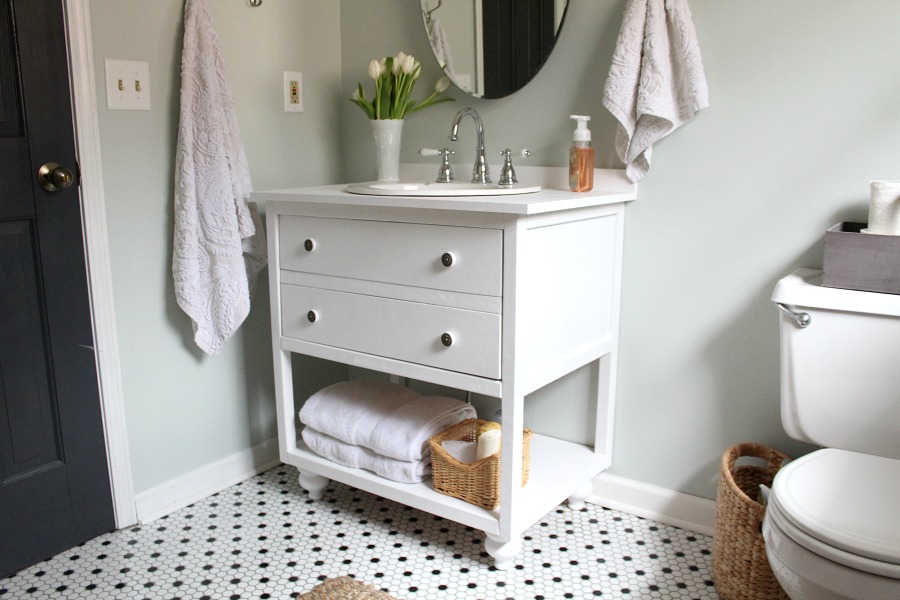 If you're looking for a way to remake your bathroom, this DIY custom bathroom vanity is your project. With just a few tools and materials, it's easy to make yourself a new vanity with the look of a vintage piece. Give your bathroom an instant facelift with this lovely cabinet unit project. It's great for small bathrooms, but you can also use it in any room. Add a shelf and an open space for a sink, and you're good to go. The instructions are detailed and easy to follow so that you can put together your cabinet in no time.
Farmhouse Bathroom Cabinet DIY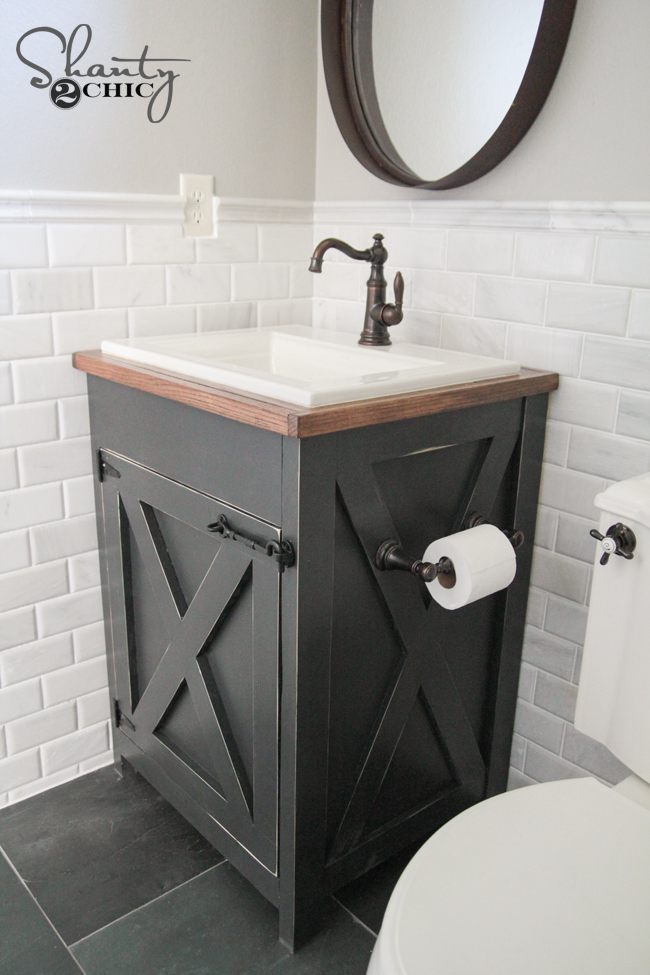 If you're looking to add class to your bathroom, this farmhouse-style sink cabinet is a beautiful addition. This DIY project only takes a few hours, and it's well worth the effort: The finished product is gorgeous and will look great in your bathroom. This farmhouse bathroom cabinet is a simple way to make a unique piece that can use in the bathroom. The wood is unfinished, so you will need to paint it. Imagine how great this bathroom cabinet would look in your home!
Building A Bathroom Cabinet
Bathroom cabinets are crucial in creating a spa-like experience for yourself and your family. They're also great for creating more space in your bathroom. Building your bathroom cabinet is not as hard as you might think. There are some power tools and materials that you will need to get started, including this guide on how to build a bathroom cabinet. This page provides you with all the details required to give you the confidence you need to complete the project.
DIY Bathroom Cabinet
This is one of the DIY bathroom cabinets that you can make with your own two hands. It has all the features of a good cabinet, with mirror doors. It's ideal for small spaces but also works well in larger ones when you need more storage. This DIY bathroom cabinet is made with a straightforward building process that can complete in one afternoon. Its beautiful design makes it ideal for any room in the house, and the mirror installed on the front makes it just suitable for your bathroom.
Bathroom Wall Cabinet DIY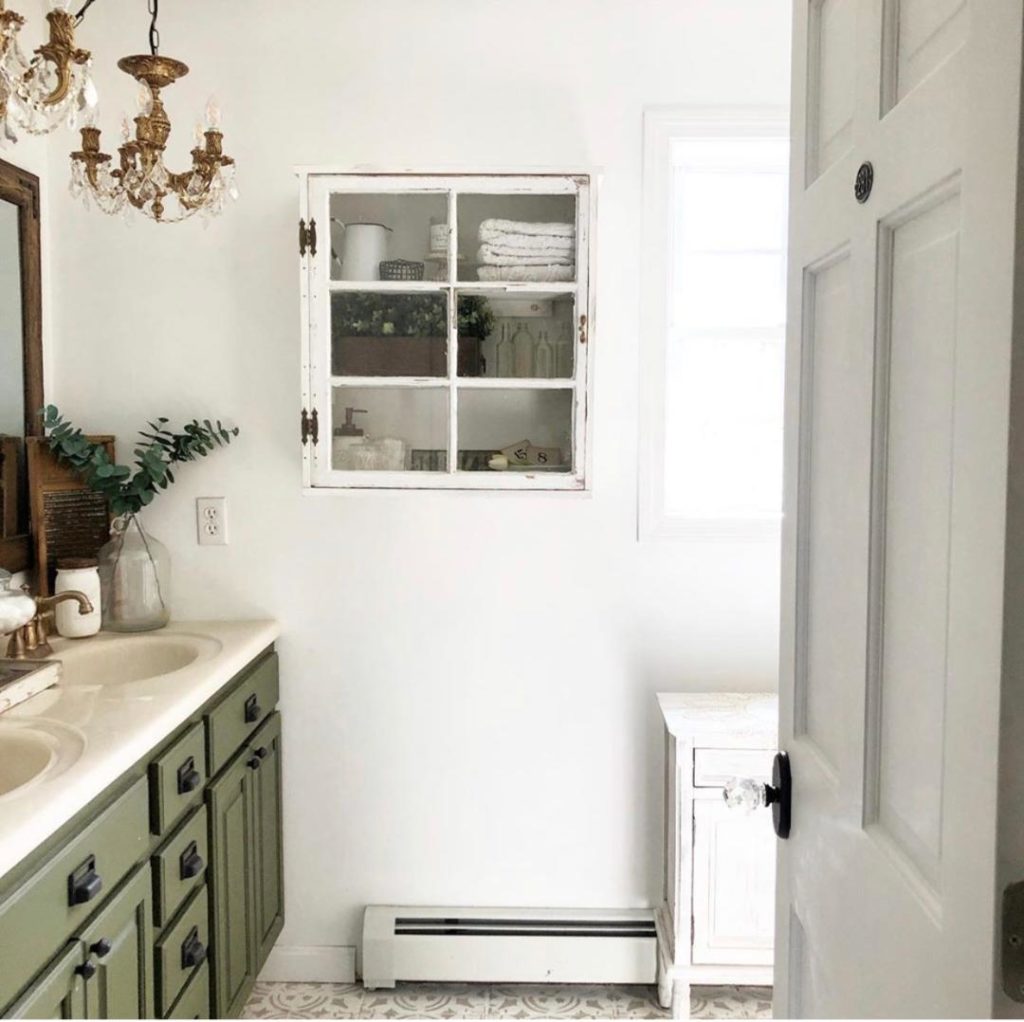 Start with the right tools, and you're on your way to having a beautiful see-through wall cabinet. Learn how to build one using these simple steps, giving you a chance to make some design changes. Use your imagination and create the perfect bathroom storage cabinet! It offers a lot of storage, but having a wall-hanging cabinet in your bathroom can also change the overall look of your room. You must follow the simple guide and create this stunning, see-through cabinet for your home.
How To Refinish Professional Bathroom Cabinets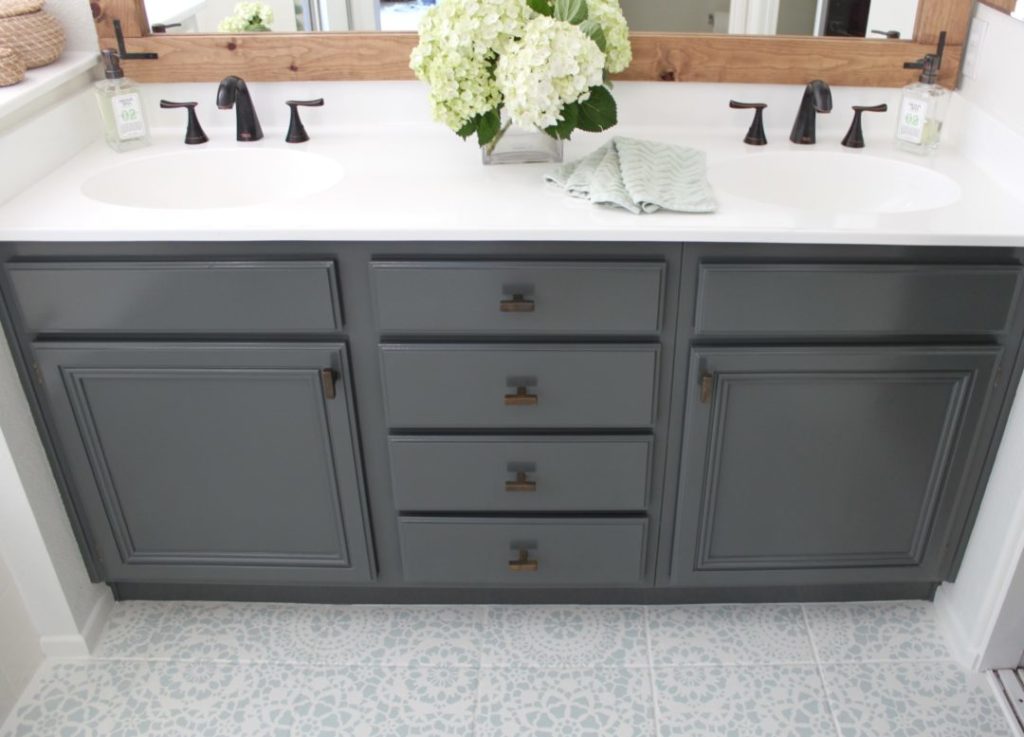 Do you have old bathroom cabinets that need a makeover? This tutorial will show you to refinish the cabinets using a few simple steps. This easy and budget-friendly DIY project teaches you to save money and get great results. This is an excellent project for a beginner. The tutorial will teach you how to refinish your old bathroom cabinets using everyday household items like spray paint and sandpaper. Follow these easy steps to eliminate the rust, chipping, and scratches in your old bathroom cabinets!
Open Shelf Bathroom Vanity DIY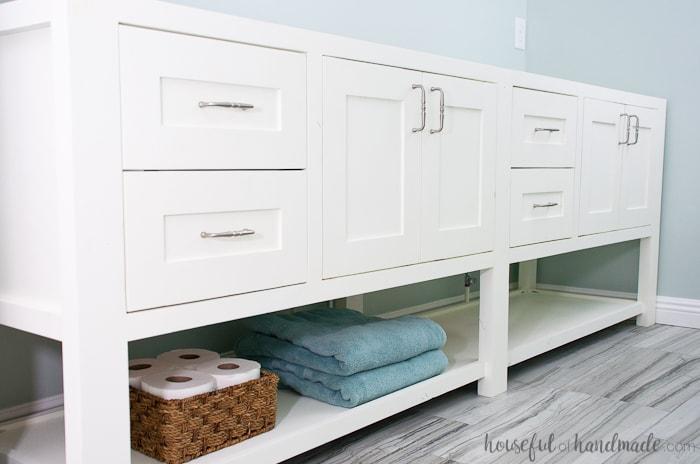 You'll love this 300-inch open-shelf bathroom vanity DIY if you have a large bathroom. It is made of solid wood and has lots of storage space for towels and beauty products. This is an excellent project if you want to make your bathroom storage needs highly functional. This easy DIY project will add storage, style, and space to your bathroom. The open shelf design gives you plenty of room for placing items, and the cabinet doors allow you to keep things out of sight when needed.
DIY Bathroom Cabinet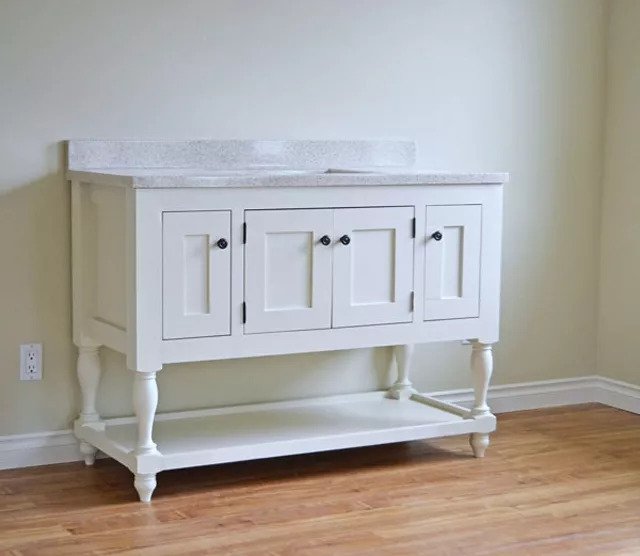 This DIY bathroom cabinet is a stylish and highly functional storage piece. It includes a sink and several options for storing different bathroom essentials. You will love the glass knobs, which add a special touch. Made from pine wood, this cabinet is sturdy and easy to assemble with clear directions. Make your bathroom look more modern, fresh, and stylish with the DIY Bathroom Cabinet. You can use it as a sink to save some floor space. The cabinet doors lead to an area with enough room for storage and an open shelf at the bottom where you can place towels and other bathroom stuff.
How To Build A Bathroom Wall Cabinet
You'll love how easy it is to build a bathroom wall cabinet. You must understand what you are trying to accomplish and how the individual parts of this project will fit together. It might seem a bit confusing initially, but once you start, you'll see how easy it is. This complete how-to guide will help you build a bathroom wall cabinet that you can use at home. The best part is that even if you have no experience building cabinets, this guide will show you how easy it is to make your fantastic piece of furniture.