DIY bassinet projects are the perfect way to create the look and feel you want for your baby's nursery. By building a cradle for your baby, you can give it a personal, unique touch that isn't found in store-bought versions. DIY bassinet projects are a great way to save money while giving your baby a beautiful, safe resting place. For babies to be comfortable and safe, they need a place to rest while nursing or sleeping. If you plan on having a baby soon, don't worry about not having the necessary things in your home; you can buy them or build them yourself. Check out these DIY projects to help you get started.
DIY Bassinet Ideas For New Moms
Put a homemade spin on the baby's bed with this fun DIY project. It only takes a few hours, and you'll be rewarded with a classic piece that your child can use for years. Build your bassinet for your new baby! Whether you're looking for the perfect cradle or want to create something unique and customized, the videos below have everything you need to get started. Many easy-to-do projects will add a beautiful, personal touch to your baby's nursery. If you're on a budget, check out these DIY Bassinet Ideas that don't require unique materials!
With your own design and a few simple supplies, you can create a customized look for your baby's bassinet; Add a special touch to your baby's nursery with these 23 DIY bassinet projects.
Check out: 25 Free DIY Toy Box Ideas You Can Make Easily
How To Build A Crib Out Of Wood
Building a crib is not an easy task, especially if it is your first time, but there is no need to feel overwhelmed by this task; you can build the crib of your dreams while having fun. You need the correct information, that is, how to build it, and at the same time, know how to use the necessary tools. When building furniture out of wood, you would need much practice for everything to fall into place.
Rocking Walnut Bassinet
A bassinet is a perfect place for your new addition, and this wooden bassinet will also have the style and beauty that every parent would love to have in their home. Learn how to make a Rocking Bassinet with this detailed video guide. The bassinet is Made from quality components and materials and uses arching legs for stability. In this video, The steps are very detailed and easy to follow; this will help you build a custom bassinet for your little one!
How To Make A Bassinet With Pocket Holes
Having a new baby is an excellent time for you and your family. This bassinet can be yours by following this DIY woodworking project. This video will teach you a straightforward way to DIY your bassinet. The steps are simple and detailed; if you have never tried woodworking, you can still follow them and succeed. You need to pay attention to every detail to learn from it and apply it to your projects later.
Simple Baby Bassinet DIY
Nothing is more precious than your newborn baby, and It is no wonder that many moms would like a safe and comfortable place for their babies before they leave the room. This DIY Baby Bassinet is relatively easy to make and can be used by any beginner woodworker. Although this is considered a straightforward project, the woodworking skills you will learn from building it are invaluable. You should be able to make this bassinet using only a few small, non-dangerous hand tools, just like in all other woodworking projects.
DIY Baby Rocking Bassinet
At first glance, this DIY bassinet looks like a masterpiece you can admire and fall in love with. If you take a closer look, you will learn that it is made from pallet wood, not just any pallet wood from any old pallet. The creator made this great-looking rocking bassinet using the best quality pallets available. This project aims to give your baby a comfortable sleeping place. The good thing about this project is that it does not require too expensive material and requires a lot of time, effort, and skill. So if you are not scared of working with this material, this project is for you.
Bassinet Makeover DIY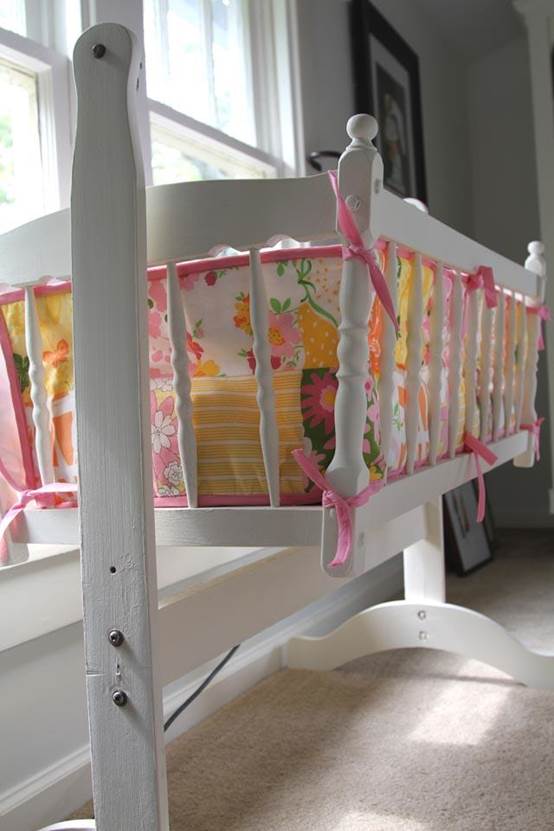 A bassinet is not only used to sleep with your baby. It can also be used as an attractive piece of furniture that makes your room more delightful. Finally, a bassinet makeover can make with minimal effort and expense. You might already have a bassinet at home and want to transform it into something extraordinary. This guide will teach you to transform an old bassinet into an amazing-looking bassinet. You'll need a few supplies and tools for the transformation process.
Baby Moon-Shaped Bassinet DIY
This is just too cute! Baby Moon Shaped Bassinet DIY Project is one of the season's hottest projects. This bassinet is a must-have for your newborn baby, and It is suitable as an additional sleeping spot in your child's room, giving him his spot to sleep safely and comfortably. Please note that the making process of a moon-shaped bassinet will require some woodworking expertise because of its unique shape; it is an excellent woodworking project anyone can tackle with some hard work and dedication.
How To Make A Rocking Bassinet
A rocking bassinet is a great item in your home, as it helps comfort and soothes your baby. Babies love to be rocked, and this tutorial will guide you on building a rocking bassinet that you can use in the house. You'll need a lot of wood and tools to make this bassinet. This will be a great addition to your home if you have the time and patience to put together the pieces.
Moses Bassinet Stand DIY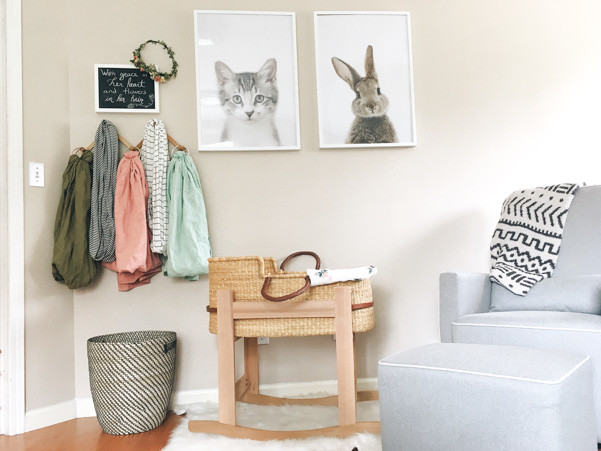 When you have a newborn baby, you must ensure they get the best care possible. The stand is perfect for ensuring your little one has enough space when they need to sleep. Your infant will be comfortable and content for hours! The stand is made from pine slat and has a natural finish, making it the perfect complement for any nursery decor. This Moses Bed is perfect for tiny homes and small rooms. It's also great to show off your DIY skills with one of these DIY projects.
DIY Baby Crib
If you're a DIY enthusiast and want to create something unique for your baby crib, why not try creating the bed yourself? Creating your baby crib is not as hard as it sounds with just a few tools and suitable materials. You only need a little inspiration, and this video tutorial will let you create beautiful woodcraft. You don't need to spend much money to buy every part because you can easily make most of the parts.
Becky's Cradle Build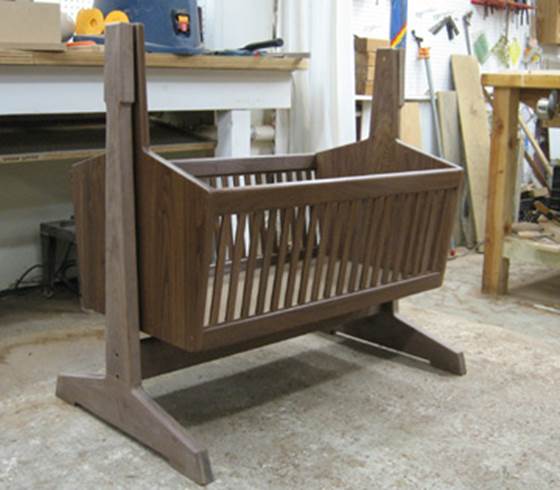 If you're looking for the perfect cradle for your baby, you've found it! This handcrafted wood cradle is sturdy, safe, and easy to make. All you need to do is gather all the required materials and tools first and try not to rush through any step because it may go wrong and waste a lot of time fixing it up. The instructions for making this cradle are easy to follow if you have woodworking experience.
How To Build A Bady Wooden Bassinet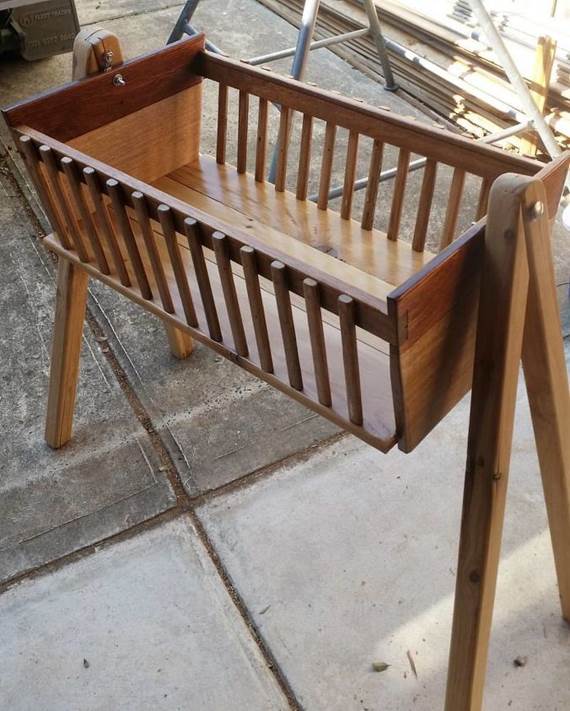 Do you think making nice-looking furniture is difficult? Well, it's not if you have the proper tools, woodworking materials, or woodworking skills. In that sense, you all need to follow this tutorial to start building beautiful wood furniture. Use the best lumber and hardware to make this particular project more enjoyable. This article looks at the processes involved in creating this DIY bassinet and gives a list of tools and materials required.
Bassinet Cosleeper DIY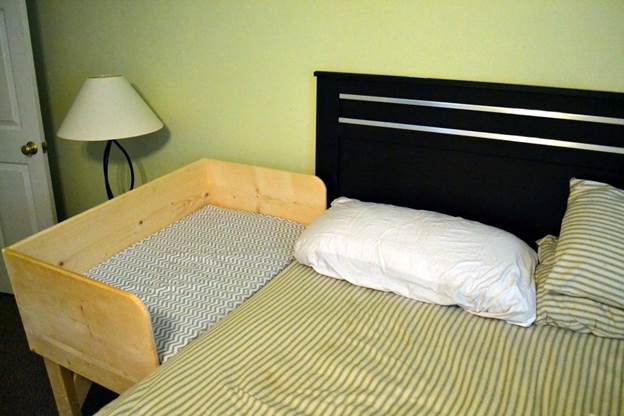 A bassinet cosleeper is a new way of looking at sleep. The Bassinet Cosleeper is a portable crib that lets you keep your baby close to get all the rest you need without compromising safety. This is it if your baby needs a place to sleep in the bedroom with you. Or, if you don't have room for a traditional bassinet, this is an ingenious solution! You can easily make this cosleeper from scratch, and it can use for babies up to one year old. The design is simple, but the materials are solid, durable, and safe for your little one.
Mobile Rocking Bassinet DIY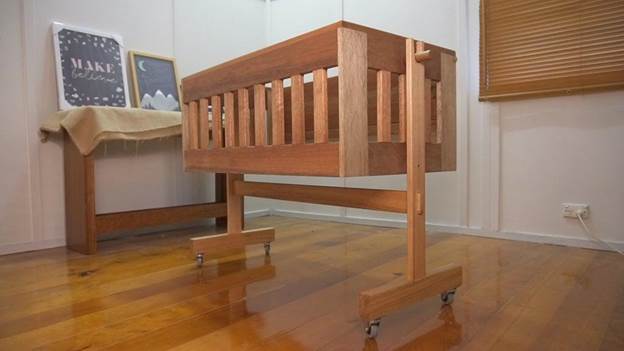 Here's a DIY project for all the woodworking experts: A mobile rocking bassinet. It is the perfect addition to your nursery. The creator made a mobile rocking bassinet using his hands and a circular saw. If you plan to make something similar, check out the steps. The wheels below make it easier to rock the baby while giving you a moment's rest, and This will make your baby smile when they see their new bed. Making your baby bed is a great way to express your creative side.
DIY Rocking Bassinet
Make a rocking bassinet with the help of this DIY project. You will need the right equipment and materials to build it, but once you have all the materials and tools ready, you can start making this rocking bassinet for your newborn. The result will be beautiful, and you can enjoy using it for many years! It is one of the most beautiful and unique things you can give your baby. It provides a comfortable sleeping area for your newborn and a place for them to play when awake. This Bassinet should take some time to complete, but that's not including waiting time!
DIY Rocking Cradle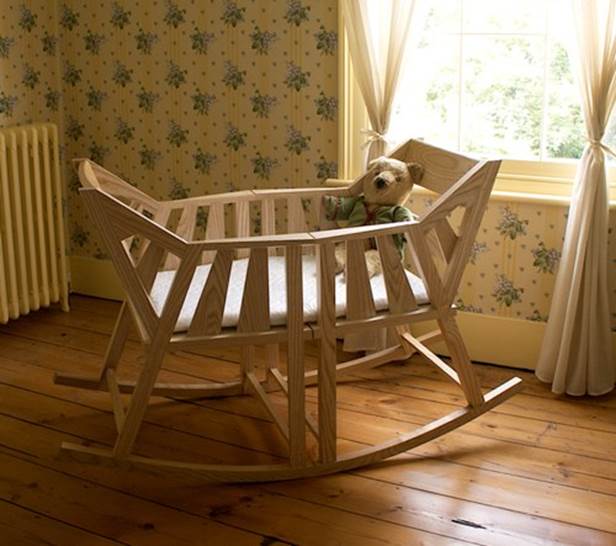 If you have rocking chairs but no longer use for them, then this fabulous DIY project is a great way to repurpose them into a perfect cradle for your little one. Rocking Cradle is a fantastic piece that converts two chairs into a rocking cradle for your precious little one. This will help you save money and space as well! Along with being stylish and unique, the best part of this project is that it can complete with minimal tools and materials.
DIY Pillow Bassinet Lounger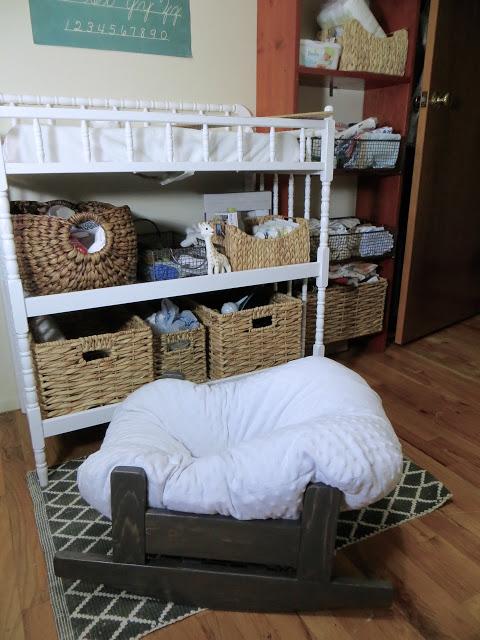 A DIY Pillow Bassinet Lounger is innovative and perfect for a newborn. You can make this yourself instead of buying a fancy version right away. This is made of cushions and pillows, so it's easy to wash and iron! Cover the pillow with fabric you love, and voila: It's perfect for newborns, designed to ensure they feel comforted while they sleep; your little one will have a cozy bed even while they grow up. This is a step-by-step tutorial so that you can learn the process better.
Building A Rocking Chair With Crib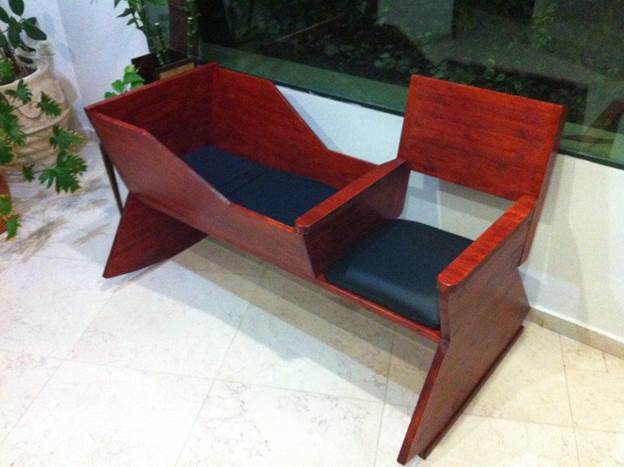 Rock your baby to sleep in this rocking chair bassinet combo. This piece was designed by a woodworking expert, who built it using sturdy hardwood to support the baby's weight. You can make this if you have the required tools and skills. The following tutorial will help you make a rocking chair with a crib. The instructions are well-written and detailed, so even if you consider yourself a novice woodworker, you have what it takes to get this job done.
DIY Baby Bassinet
The rocking walnut bassinet DIY is an excellent project because it's fun to build and makes a great gift for any new Mom. If you want to do many projects with your newly established carpentry skills, then this one is one of the best. Making a bassinet is not as hard as you might think. The creator shows how he could craft his rocking bassinet in this detailed guide. The process is easy to follow, and anyone can do it! Get started on building your perfect bassinet today!
DIY Baby Moon Cradle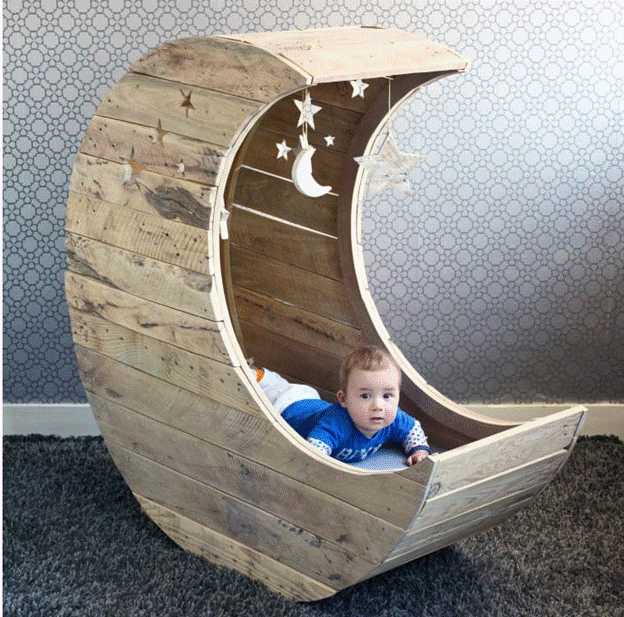 Our DIY baby moon cradle will help make playing in the nursery a more enjoyable experience for your baby. It provides a cozy place to sleep, play and rest. The cradle is made of white pine and birch, and the design is so soothing due to its round shape and soft hue that it makes your child look like an angel while resting. You can place this cradle anywhere in the house, and it will never look out of place.
DIY Bassinet Build
This DIY bassinet is a beautiful and functional project to add to your next baby's nursery. With proper tools and measurements, you can do this project in two days or less, and it's a great way to save space in your home. Gather the needed materials, and you will have a fantastic bassinet in one weekend. It is straightforward to make, but it looks impressive when you are done making it. This simple DIY project is perfect for those who love woodworking and can think outside the box.
Building An Oak Cradle
This wooden cradle will stand out from the crowd and add a touch of elegance to your baby's room. It is built with solid wood and finished with polyurethane to match any décor. So you are ready to build your cradle? The creator of this tutorial has a lot of experience building wooden furniture. So he has illustrated how best to go about it - the short videos explain each step in detail for the aspiring woodworker. But this isn't something for beginners, so be prepared to be challenged!
How To Build A Modern Cradle
Build this modern cradle for your baby in your woodworking style. You will need a saw, a few woodworking tools, and sandpaper. Plan the project more simpler so that you can finish it quickly and easily. The woodworking techniques used in this project are pretty easy to follow, and you'll have a stylish new piece of furniture for your baby to rest in on the weekend with the following of this video guide to learn how to build your modern cradle.