Whether you're looking to spice up your home, add a little extra seating in a room, or give yourself the perfect space for entertaining guests, bar tables are one of the most versatile pieces. For example, they can be used as an additional seat at a dining table or as an all-purpose side table. And with their stools, they make for a perfect place to sit and chat with friends. We've rounded up some of our favorite DIY bar table ideas, from woodworking projects to unique ideas. Browse these plans below and find the perfect project for you!
DIY Bar Table Ideas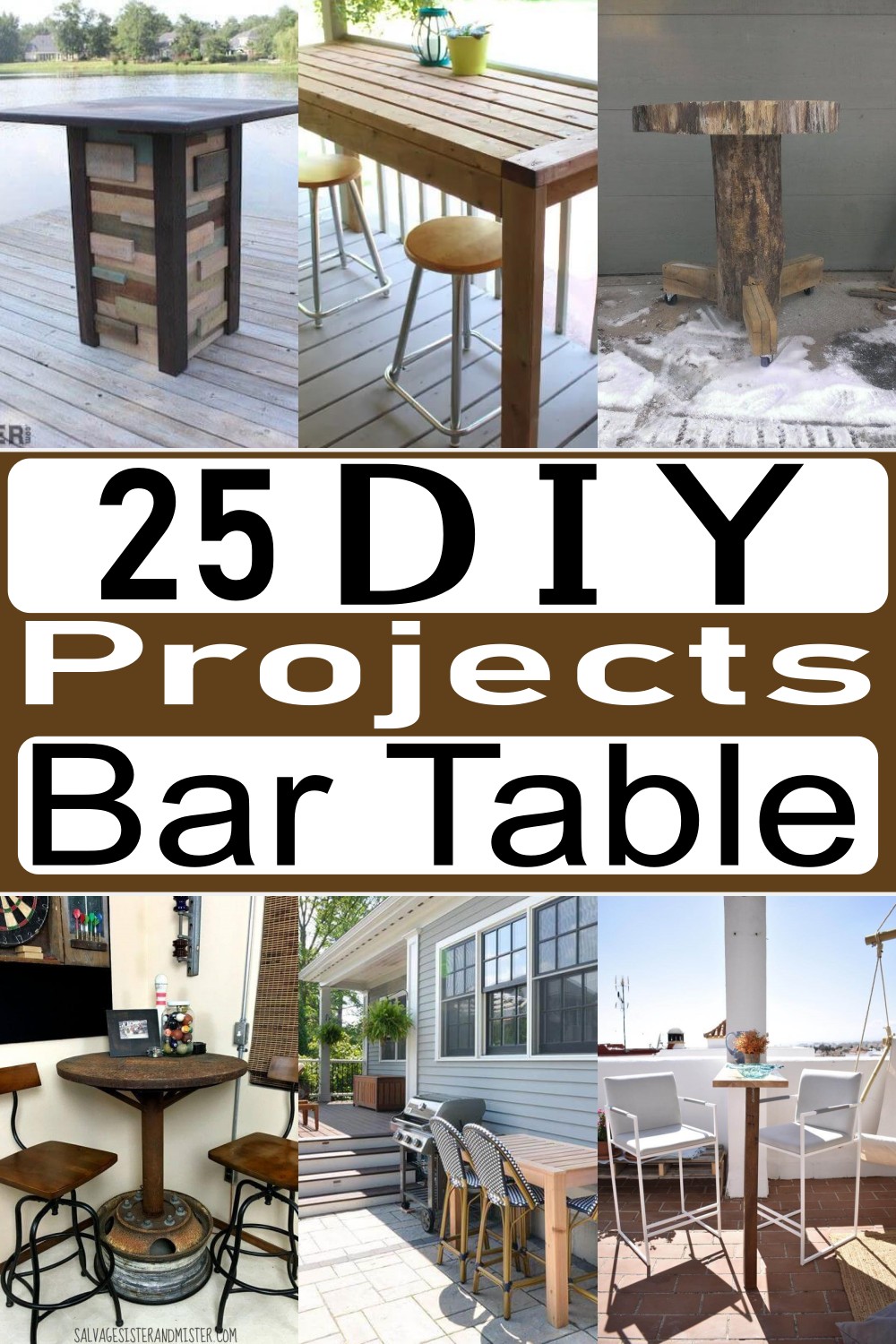 DIY bar table Plans are a great way to spice up what would otherwise be a simple, functional piece of furniture. Some of the options below are even more functional than the usual bar table, as they can also double as kitchen islands, creative tables for working on a laptop, and anything else you can think of! A bar table is an excellent way to help create an at-home pub or make your living area look more like a living room. They're also perfect for smaller rooms where you want to maximize your space with one big piece of furniture. If you're looking for DIY bar table ideas for your home, look through these Bar Table Projects and try something new!
Benefits of DIY Bar Table With Storage
DIY bar table ideas are popular among homeowners and renters who want to personalize their homes with some DIY projects. They are also a great way to save money on furniture and make something that is exactly what you want.
Here are some benefits of DIY Bar Table Projects:
 You can customize your bar table to fit your space and style.
 You can save money by making the table yourself.
 The process is easy, even if you have never done it before!
How To Build An Outdoor Bar Table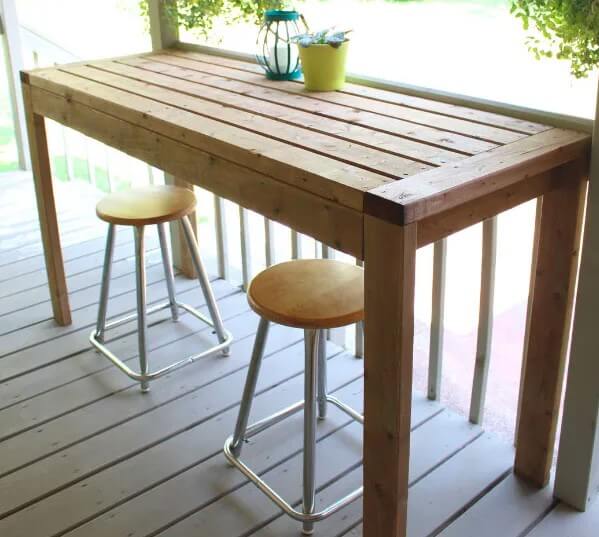 This outdoor bar tank is perfect for entertaining and making the most of your deck or patio. The DIY bar table is easy to build with just a few tools. If you want it to be more durable, use decking screws instead of wood screws to avoid splitting the wood. This DIY bar table is perfect for your deck, patio, or garden. It's easy to build and requires just a few tools. You can make this strong table in a weekend.
How To Build A Bar Table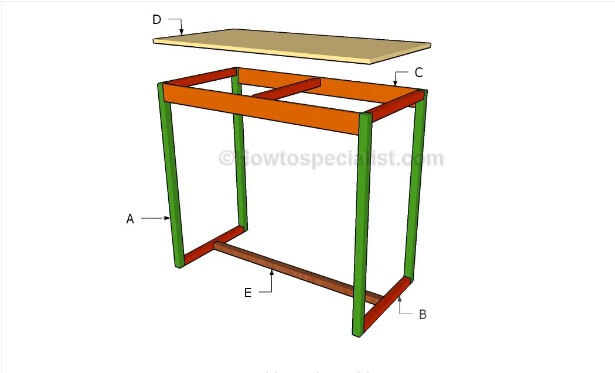 The bar table you will make will look great in any living or dining room. It's also perfect for having a drink or two with your friends! You can easily Build a bar table for your patio or garden using plywood, lumber, screws, and glue. The project is simple to do, Step by step instructions with pictures will help you build this project in a day. With simple tools, your bar table will be ready for your next dinner party or patio gathering.
DIY Outdoor Bar Table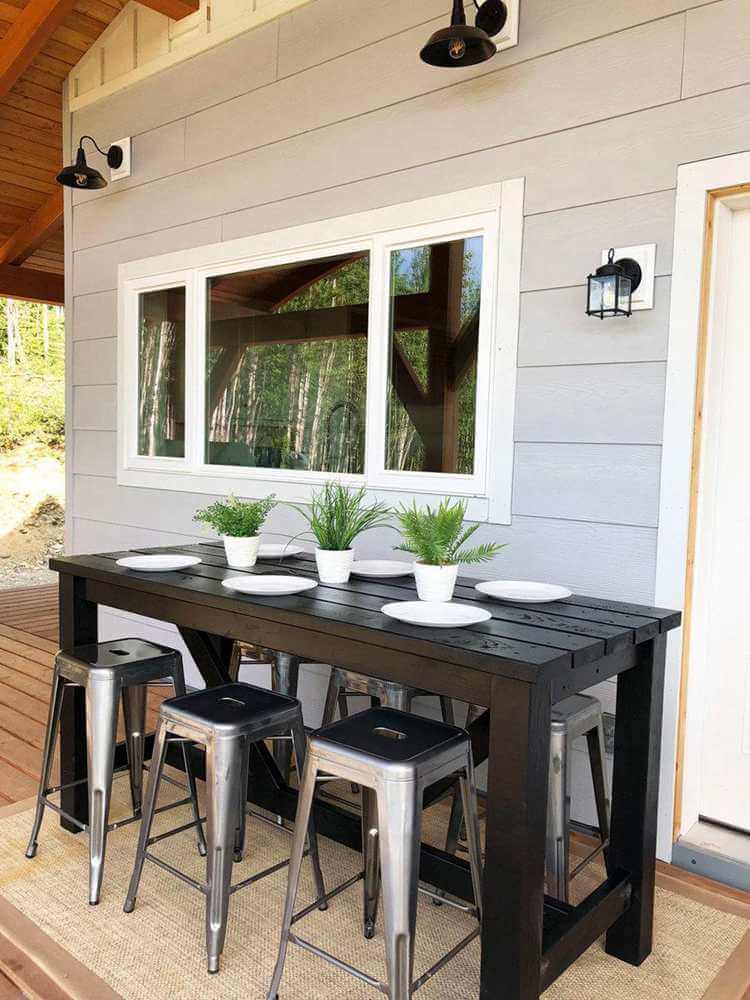 This DIY outdoor bar table is the perfect project to help you prepare for summer. It only takes a few materials and tools to make this rustic piece of outdoor furniture. The tabletop is made from reclaimed wood, which makes for a truly unique look with plenty of character! So, Make your outdoor bar table to customize your patio and make it look stylish. Use the materials and tools shown in the below guide.
DIY $25 Pub Table
This project is fairly simple but provides a beautiful and unique addition to your decor.  The construction of this table is fairly simple, so if you need a quick solution that doesn't take much effort, this table is perfect.  You can place this table in any room of your home or even outside, and it will look great no matter where you put it. Using a drill, cut the top of the table vertically into slats. This is the easy part. The hard part is setting the piece to your preferred width and length. Once you have everything in place, glue it together using wood glue.
Making A Bar Table With Shelves
The DIY portable bar table is a great addition to your backyard. With this project, you will build a nice portable bar table with shelves to store your drinks, food, and other items. So, If you're looking for the perfect homemade bar table with ample storage for glasses, bottles, and small snacks, look no further than this easy-to-assemble DIY project. The video will show you the complete procedure.
How To Make An Outdoor Bar Table
This outdoor bar table has a unique design, making it easy to create your custom design or use this as a base for your imagination. You can place this on your patio or in your garage as well; since it was made from solid wood, it is sturdy but light enough to move around. The tabletop is made from solid wood, with a thick layer of paint on top for protection from the elements. Watch this video tutorial to learn more!
DIY Lumberjack Bar Table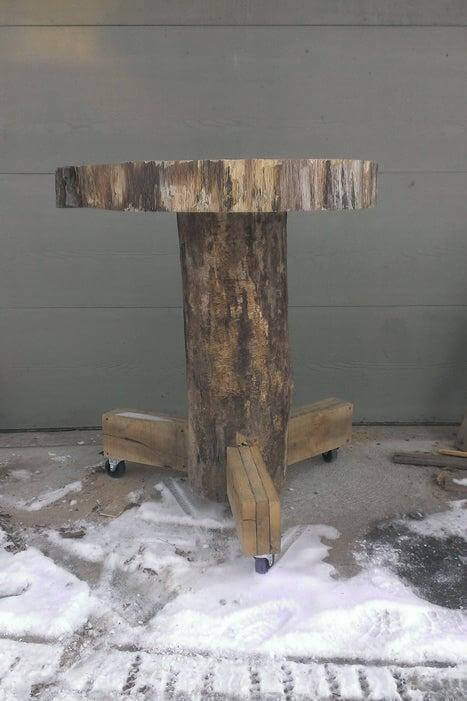 If you love DIY projects, then this lumberjack-inspired table is the perfect project for you! It's easy to make and can be customized however you want. Make sure to pick out a log with good density and weight. Once you have selected your log, measure out how big you want your tabletop and cut it off from the log. Then determine how big you want your base to be (how wide or long) and cut it off. Lastly, gather tools such as a miter saw, jig saw, and drill(s) and start making.
DIY Pub Table
This DIY pub table will add a lot of personality to your home. The project is easy, and it only takes one day to finish. You'll learn how to make the tabletop, frame it with pieces of wood, and everything else you need to turn your average wooden table into this stylish pub table. This pub table is great for your kitchen or dining room, and it's sturdy enough to support your favorite beverage, a cold beer, and some snacks.
DIY Bar Table
A great way to save money and upcycle at the same time! Use these easy-to-follow instructions to make a DIY bar table by hand. The finished product will look like something you could find in a high-end furniture store, but all you need is some wood, stain, and paint. Watch this video tutorial and Build your bar table with this DIY project. Using responsibly sourced materials, it's a cheap and healthy alternative to store-bought furniture.
How To Build A Bar Height Table
Making a bar height table is a great project for beginners who want to learn how to use different tools. This project can be accomplished with basic carpentry skills and materials, such as wood glue and a miter saw drill. Knowing the basics of woodworking before beginning the project is also a good idea. Using standard components and simple construction methods, you can build your bar height table. The result is an attractive, weatherproof table perfect for your deck or patio.
LED Bar Table DIY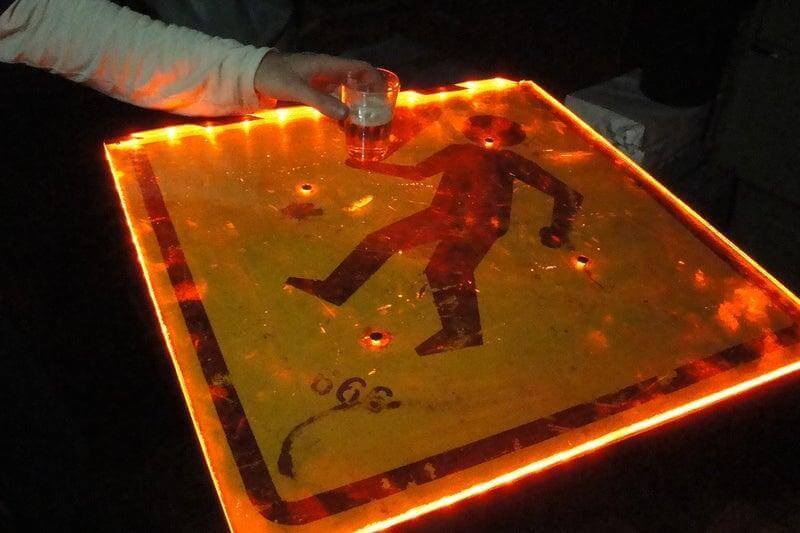 This is a straightforward lamp made with a few tools and materials that are easy to find. You don't have to be an expert at soldering or have advanced metalworking skills to make it because we have done all the work for you. With this easy-to-build project, you can create a fantastic work of art that will light up your home. The metal legs are strong and have a nice finish. This requires no special tools or skills; the materials are provided, including an electrical adapter if needed. Use this guide to learn more!
How To Build IKEA Bar Table
Get an IKEA table shelf at an affordable price, then turn it upside down and drill holes at one side of the self-bottom, and screw into it two-floor flanges. Then, flip it to the right side again and place long plywood on it as the tabletop attaches the tabletop tongue shelve using screws and a drill. You can Build this inexpensive and sturdy IKEA bar table with the instructions provided in the video above. This build will take around 2-3 hours of your time.
DIY Coffee Bar Table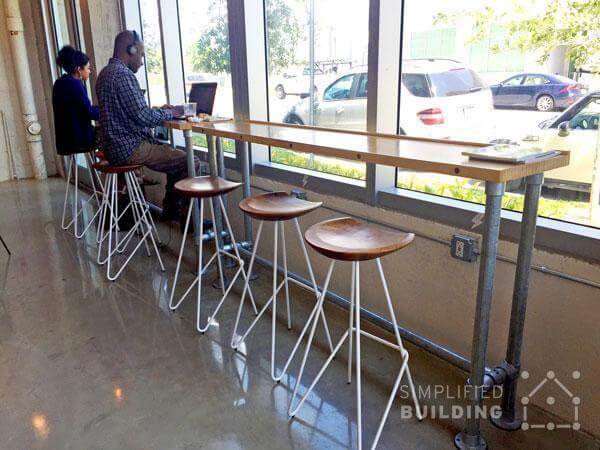 There are a lot of DIY coffee tables out there, but this one is different: it's modular, so you can make it in any shape or size you want. Plus, it's easy to customize and paint. This coffee bar table is one of the most popular DIY projects you can make yourself. It's simple, elegant, and, best of all, it costs only a fraction of what something similar would cost at a furniture store! Get step-by-step instructions on how to make your coffee bar table at home.
DIY High Top Table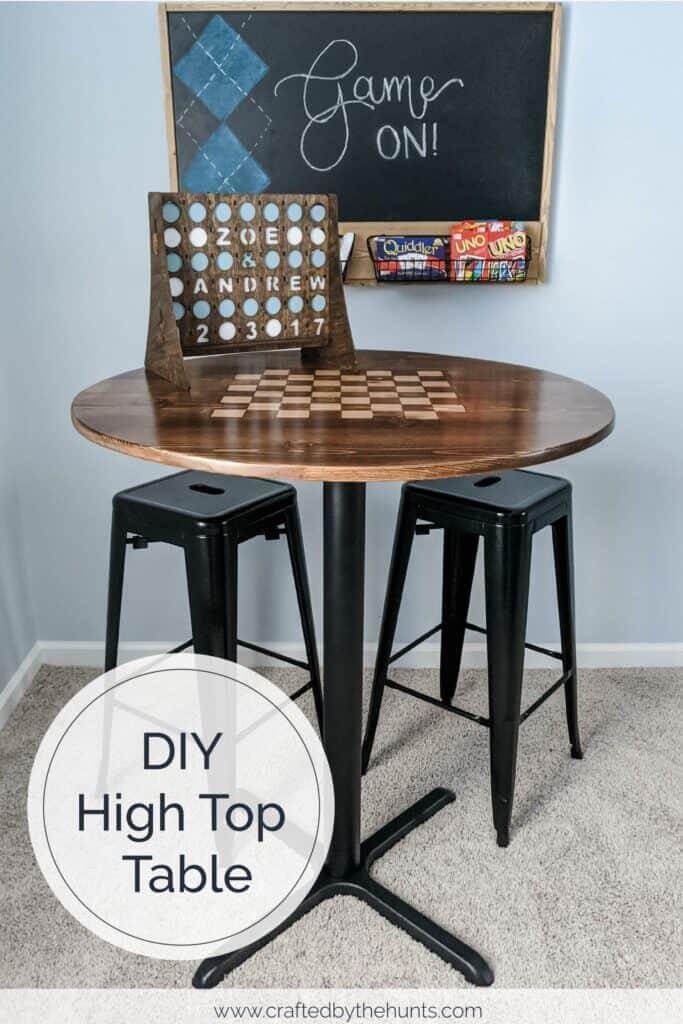 This DIY high table adds a cozy and fun touch to your dining room. This simple DIY project will transform the look of your home and make for a fun way to entertain friends. With materials that can be found at your local hardware store and a few simple tools, It is easy to build, inexpensive and versatile because it can be used indoors or outdoors. The best part is that you don't need special tools to build it! You'll be able to make this for less than $100!
DIY Modern Reclaimed Pub Table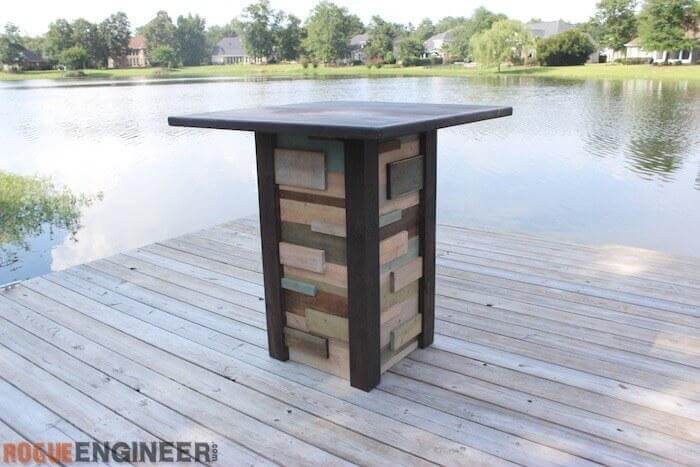 Get inspired by this modern DIY table. A great weekend project, it includes detailed instructions and illustrations to guide you through the entire process of building a beautiful pub table. The DIY project is a great addition to any home bar or kitchen. It is simple to make and easy to assemble. With just a few materials, it can be your weekend project.
You can also see: DIY Tiki Bar Plans 
Hairpin Bar Table DIY
This hairpin bar table is a perfect choice if you're looking for a new DIY project. The table is made by fixing a wooden board on top of two hairpin stands and then attaching a wood plank. Use different paint colors and stains to get the look you want! This DIY is super easy to make and will look great on your porch, patio, or any space in your home. The hairpin table stand provides a unique twist on traditional outdoor furniture.
DIY Bar
This low-cost DIY bar is perfect for the home or man cave. All the materials used in the construction of this project are readily available and easy to acquire at any local hardware store. The entire design is based on simple carpentry skills, allowing you to easily assemble the entire unit with a miter saw and glue gun. This DIY Bar Table is perfect for your game room, patio, or even inside the house. The woodworking project is simple and also low-cost. Find out how to build it below!
How To Make A Patio Bar
This amazing DIY will make your patio look like a dream. It is simple to build, yet it looks professional and elegant. This amazing bar can add a conversation area and makes the perfect place to enjoy summertime beverages while entertaining friends and family. You can choose granite or concrete for making the slab in any color. For this amazing project, you would require LED lights too. Just follow the step-by-step guide, and you'll enjoy your very own bar in no time.
DIY Wall Mounted Bar Table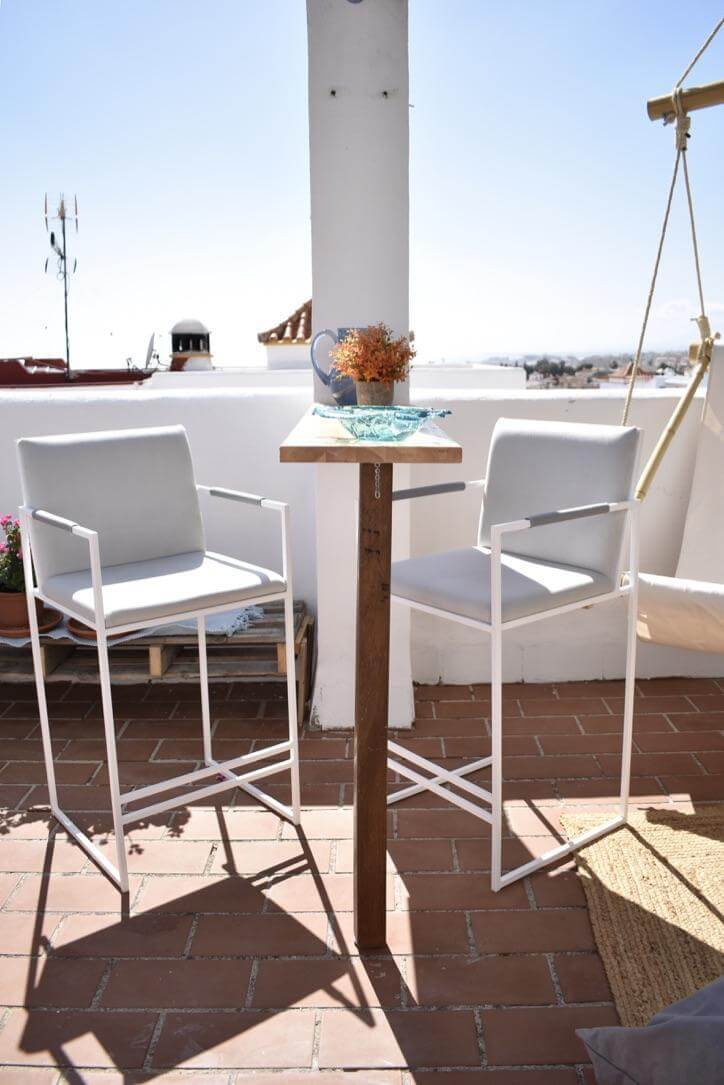 This DIY wall-mounted bar table is an investment for modern homeowners. The beautiful table design without a bulky base makes it ideal for use in small spaces or the dining room. This bar table is great for your home and saves space in your storage room. It's also easy to store away when you don't need it. Screw on the tabletop, then attach the legs using T hinges.
DIY Outdoor Bar Table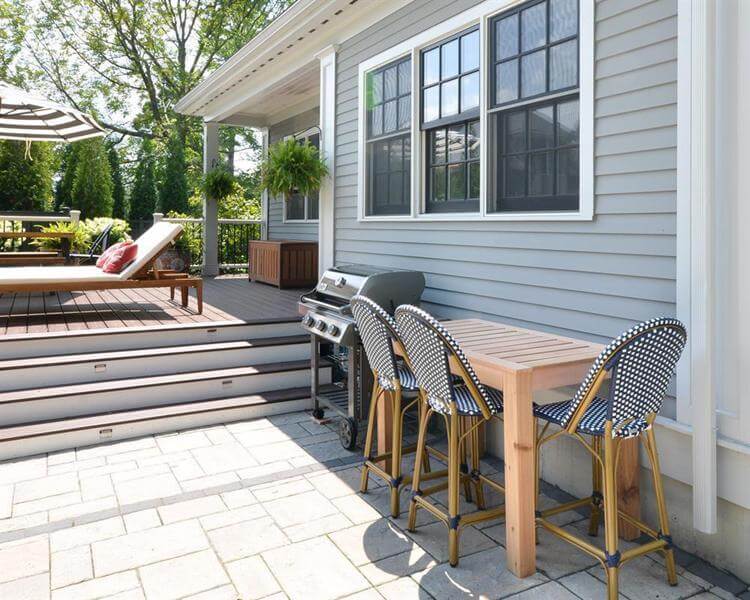 If you love entertaining outdoors, this DIY Outdoor Bar Table is the perfect addition to your yard. This table is easy to make and can be painted or stained in any color. By adding lockers, you'll have a place for hot dog buns to stay warm and enclosed. The table can be set up next to a grill for quick access snacks and a great space for everyone to gather around. This DIY outdoor bar table project is the perfect place for enjoying an evening meal with family or friends.
DIY Salvaged Industrial Bar Table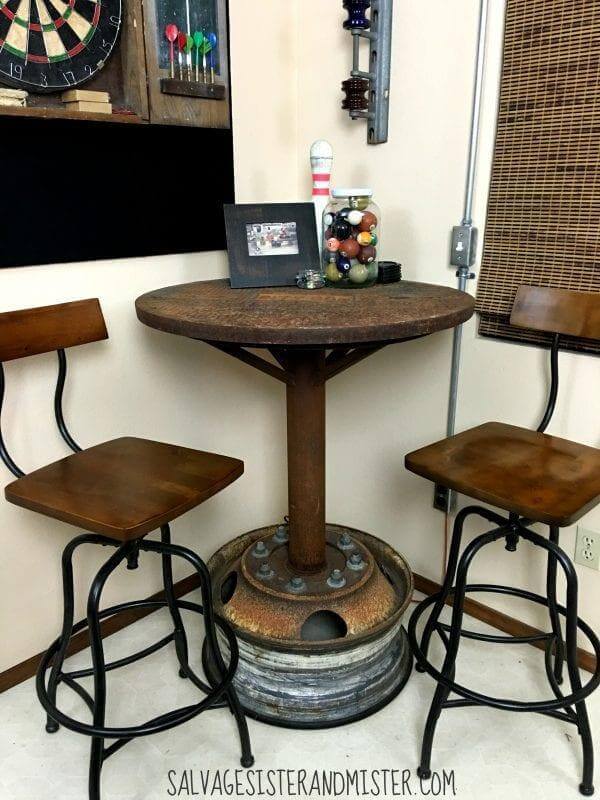 This DIY salvaged industrial bar table is a stunning conversation piece. It's constructed from an old trunk tire rim with a long metal bar welded to it as the stand for the table. This is a quick and easy Do-It-Yourself project. Even if you have no experience with welding, this table will be a fun weekend project for you. It only takes a few hours to build, and it can look great in any room of your house or apartment.
DIY Concrete Pub Table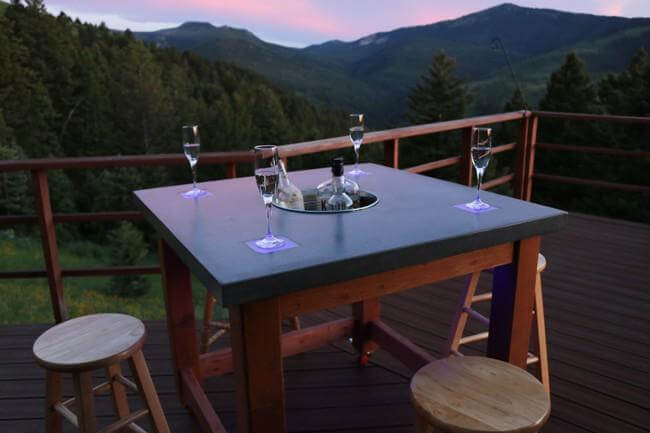 This DIY Concrete Pub Table is a great project for the weekend and will have you sitting around your table in no time. It's made from concrete and has a wooden base that can easily be cut to size after being glued down. Whether on a tight budget or looking to break the mold, this table is the perfect addition to any dining room. It is made with inexpensive lumber and concrete, making it simple and easy to build. Create this fashionable DIY concrete pub table in just one day.
DIY Horseshoe Bar Table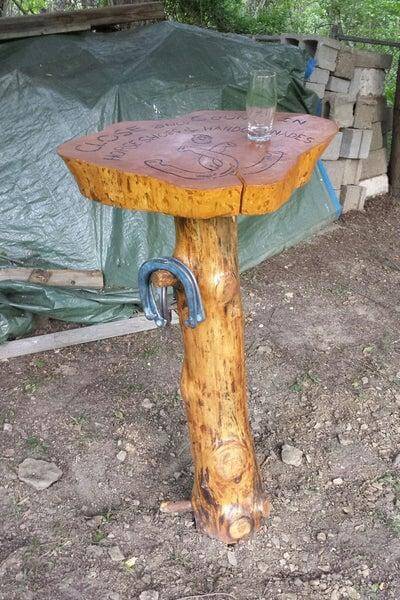 This round table is perfect for your next summer party. The rustic look of this vintage-inspired horseshoe bar table will blend perfectly with your outdoor decor. All you need is a chainsaw and some pine wood to make this unique dining setting in what's sure to be the talk of your neighborhood. This DIY project takes a little skill but results in a one-of-a-kind table designed to last for years.
How To Build A Bar Table
This bar table is the perfect addition to your home bar. This table is for you if you want a simple but sturdy design. You can Build a bar table for your outdoor space that can enhance the look of your patio and deck. The best part is that you can build this project and enjoy it immediately, with minimal power tools required. The materials needed to build your bar table s shown in this video: This bar table is a nice addition to your home. It can be used to host parties and make people feel like a king or queen.
DIY Bar Top Console Table
For those who love to do DIY projects and can do so, then this is a good project that one can do. It would be easy to make as it requires good carpentry skills and proper tools. Preparation is one of the most important aspects of any DIY project, such as ensuring you have all the essential materials before starting. The steps are easy, and once you have finished, it will have a beautiful grain that adds character to any room.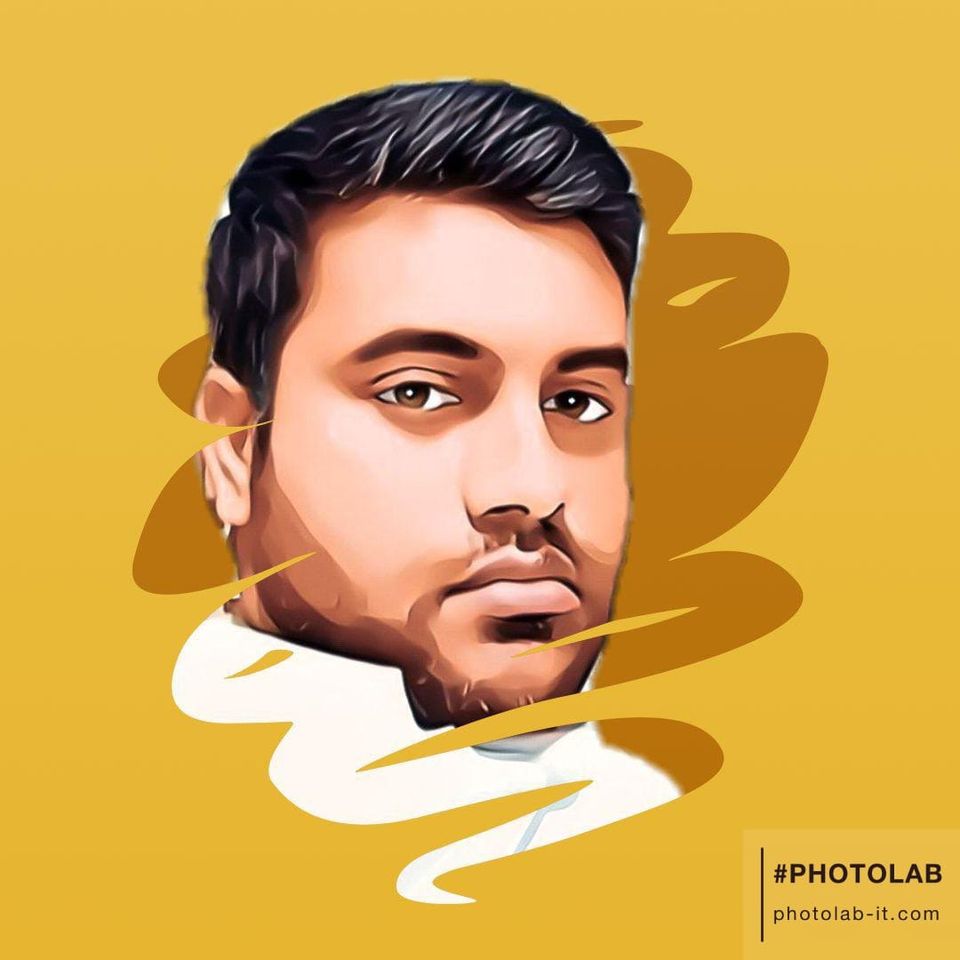 I am Raza, a crafts expert with 6 years of experience. I run this site for DIY lovers to provide the most exciting projects and ideas for your home, office, and everyday life. See More