Balloon garlands add excitement to an event, no matter the occasion. Balloons are easy to incorporate into everyday life, too. Balloon garlands are an easy way to decorate and add a pop of color to your home. They are a fun decoration for all kinds of parties. Whether planning a birthday party or wedding, these garlands will liven up any space and make great photos. Here are creative ideas for creating balloon garlands, from colorful balloons to silk flowers. Whether you're looking to wrap a mantel or make a statement, these DIY Balloon Garland Ideas will inspire you! You can mix and match colors and patterns.
How To Make Balloon Garland Ideas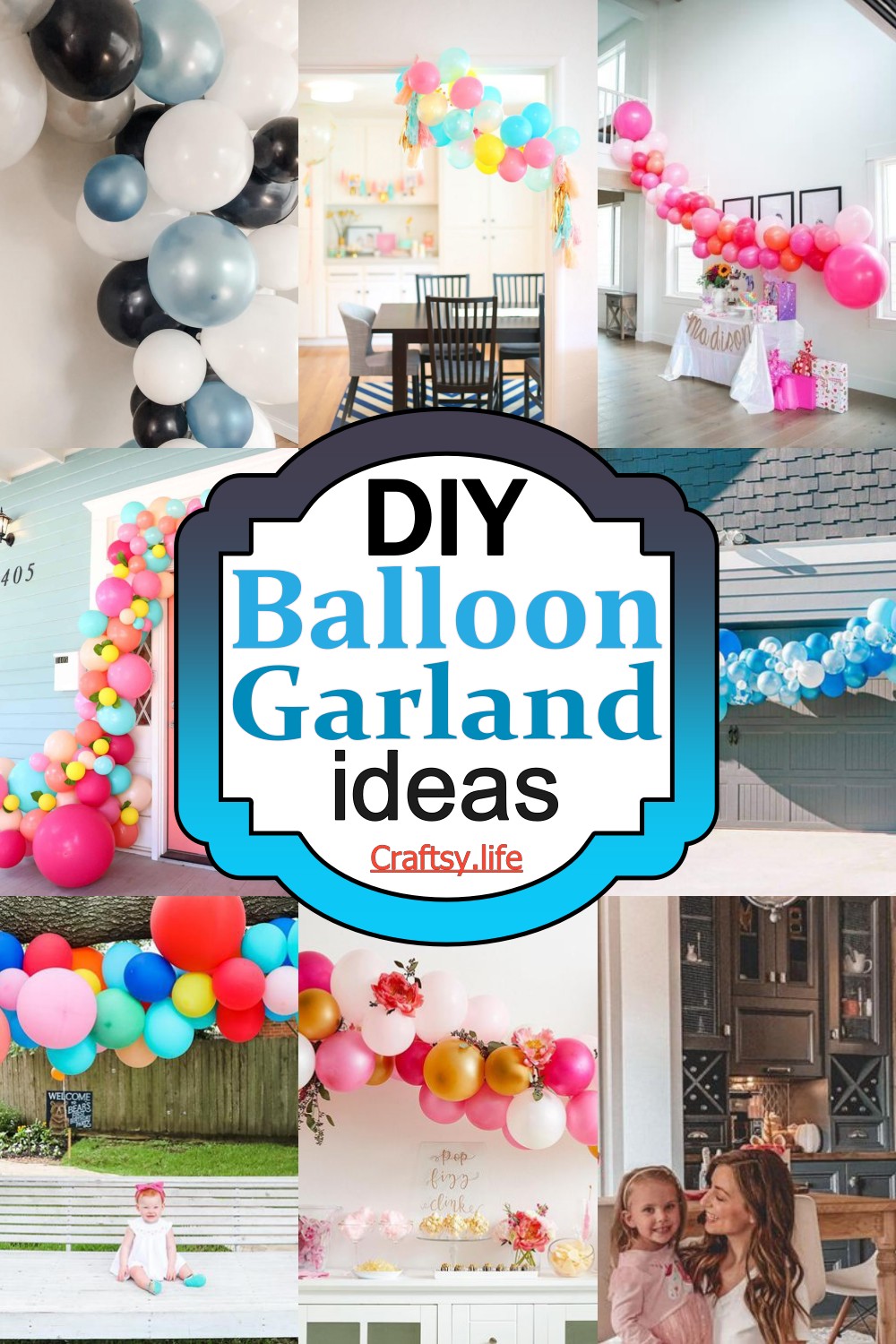 Whether creating a party centerpiece or adding some balloons to your décor, there are many ways to use these versatile and beautiful balloons! Adding a touch of whimsy to a party can be easy with some helium balloons. Simple balloon garlands look great with existing decor, or you can create a dramatic entrance by hanging them from the ceiling or doorway. These DIY Balloon Garland Ideas will excite any party, no matter the occasion. Whether you want to create a customized garland or one that matches your decor, these easy and budget-friendly ideas will wow your guests.
Benefits Of DIY Balloon Garland Ideas
Affordable: Balloons are cheap and readily available all year round. You can find them at any grocery store or gas station for just a few dollars per bag of 100 balloons.
Easy and Fast To Make: Balloon garlands do not take too much time or effort to make – all you need is some string, scissors, and glue! Most of the work is done by the balloons themselves; all you have to do is tie them together in different shapes and sizes!
Versatile Decorations: Balloon garlands look great on their own, but they also work well when combined with other decorations like flowers and ribbons! You can use balloon garlands as table centerpieces if you want something more unique than your usual centerpiece vases or bowls filled with flowers!
Easy Balloon Garland DIY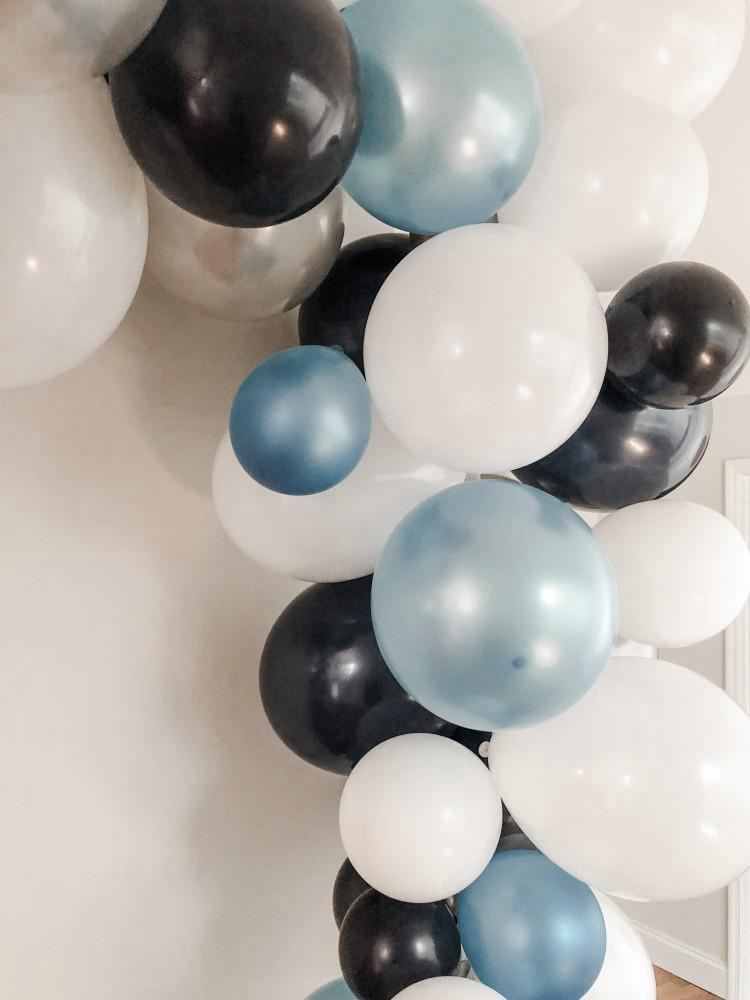 Balloon garlands are a quick and easy way to transform any space. Not only does it add some extra fun and color, but it also helps cover up imperfections on your wall. No matter what party theme you have planned, these simple DIY projects are sure to have everyone oohing and aahing over your decorations. Easy balloon garlands can decorate bedrooms, living rooms, parties, and more. They are great for your wedding, baby shower, or just a simple Christmas tree decoration. You can also use these balloon garlands as aisle decorations at your wedding or party or place them all around the house as a welcome sign for guests!
How To Make A Balloon Garland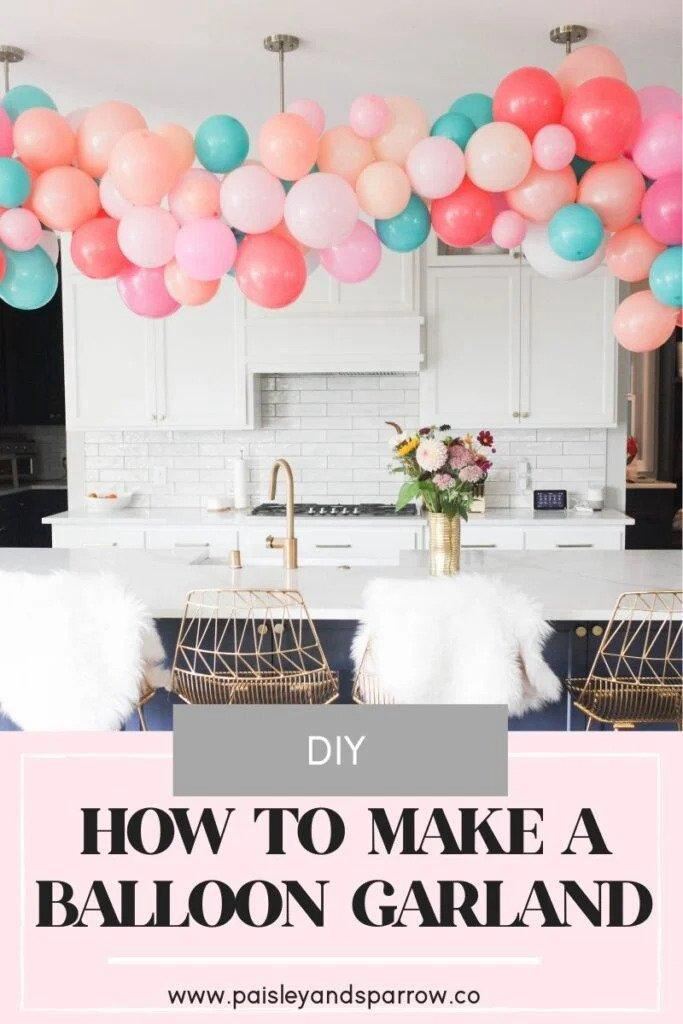 Now, you can know how to make a balloon garland without any trouble. You need the balloons and some time. All you need is to inflate them to the correct size, tie them up and hang them off securely using tape or ribbon. Creating a balloon garland is perfect for a party or decorating your home. All you need is a few balloons and string to attach them. The garland's method will vary depending on how you want it to look, but this guide will show you the simplest way to make one.
DIY Balloon Garland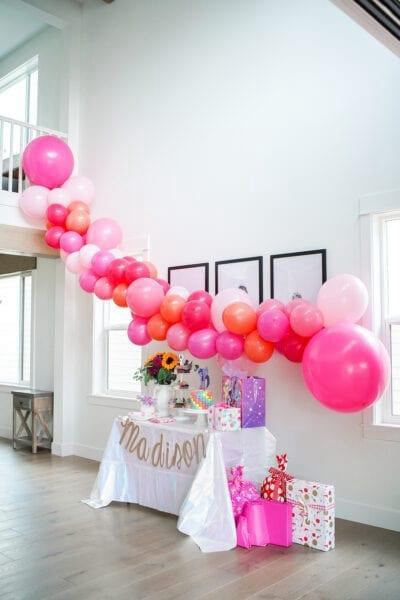 This DIY decoration with balloons is a cheap, easy, and colorful project you can do in very little time. It's so easy that it hardly takes effort to create a beautiful garland for the home. Creating a balloon garland is simple and can be done by anyone with patience and determination. Whether making a balloon garland as a gift or decorating your own house, this guide will show you exactly how! You can use it to decorate any party or even at home to create a warm atmosphere.
DIY Balloon Garland For Your Front Door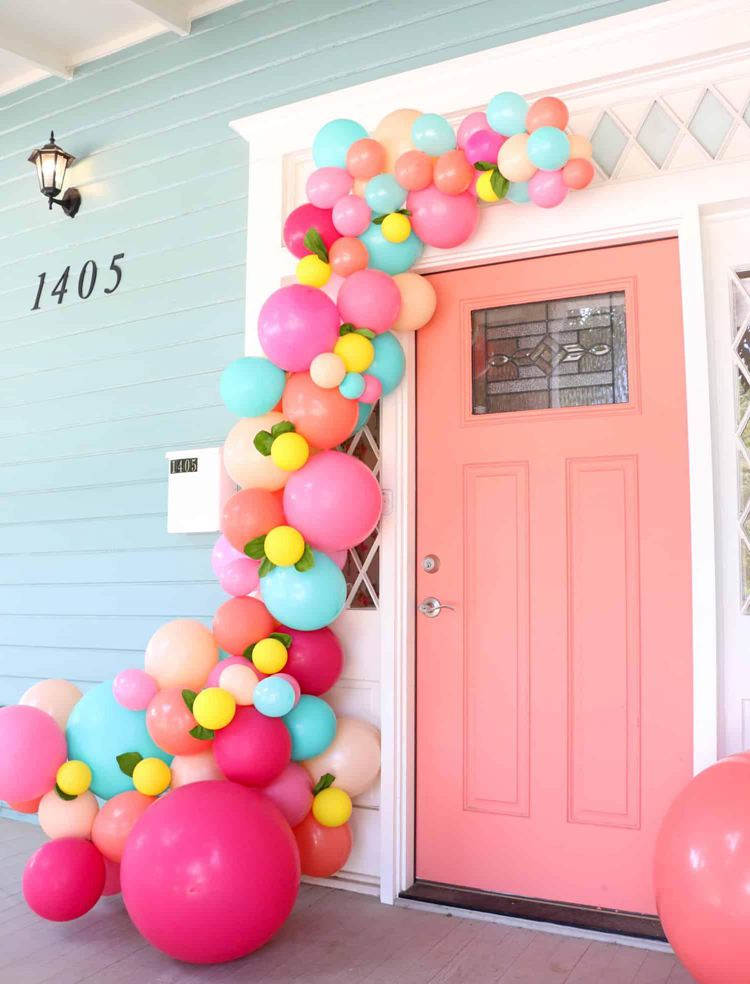 The balloon garland is so easy to make, and it looks gorgeous. You will need bunches of balloons, a needle, thread, a ribbon, or decorative tape, and the type of balloons you choose. This balloon garland tutorial will help you make a simple yet stunning garland for your front door or any other outdoor space. Make a garland out of balloons with this easy DIY project. Your home will sparkle with this unique idea, and it adds festive decorations to any holiday.
DIY Balloon Garlands
This DIY balloon garland any child would love to have. Blow the balloon with a pump and tie it up before sliding another color over the top. Slide a few more balloons on top and repeat until your garland is as long as you want! This DIY balloon garland is perfect for any party, wedding, or celebration. It is easy to make, and you can use it in any color or pattern. The fun can start once you get the balloons blown up. The diy balloon garland is a great decoration for your birthday party, wedding, or big event. You can also add some ribbon on the balloon where needed and paint it any color to make it stand out more.
DIY Balloon Garland With Circular Backdrop
It is easy to make this DIY Balloon Garland for kids and party decor. You can even use it to celebrate a birthday or special occasion such as Christmas, New Year's Eve, etc. It is an exciting DIY project because you will feel like you are creating a cloud in the air when you make it. Besides, it is easy to make and can be used for many occasions. If you want to add color to your home décor, this garland is one of the best choices.
How To Make A Balloon Garland Without Any Kit
For any party, balloons are a must. And what's better than a balloon garland? The best part is that this balloon garland was made using no kit, and one can even try it at home! This is how to make a balloon garland without any kit. The idea is to blow out all the balloons and tie them together to create a cute colorful decoration on your kid's party table. Once you have done that, you can use it as ceiling decoration or place it around the room.
Balloon Garland Tutorial
This balloon garland is the easiest way to add your own touch of fun to your next party. The garland would also be great for hanging on a wall as a fun and festive decoration. This tutorial will show you how to make a pop of color garland from balloons. It's a fun and easy craft that makes an excellent decoration for your next party. Make a fun garland using balloons, ribbons, and curling ribbons. The result is a versatile decoration that can be used almost anywhere!
How To Make A Balloon Garland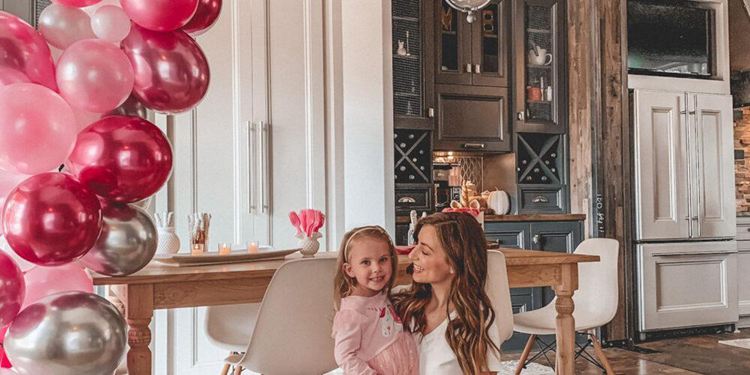 Want to add a new dimension of beauty to your home? Then this tip is for you. When looking for decorations that stand out from the crowd, do not forget about balloon garlands. They look fabulous at parties and family gatherings when used on their own or combined with other items. This balloon garland is perfect for a birthday party, holiday decoration, or wedding decoration. It's super simple to make and only requires a few balloons and ribbons. You can use as many or as few balloons as you'd like based on the size of the area you want to fill with colorful balloons for a DIY balloon garland!
How To Make A Balloon Garland In One Hour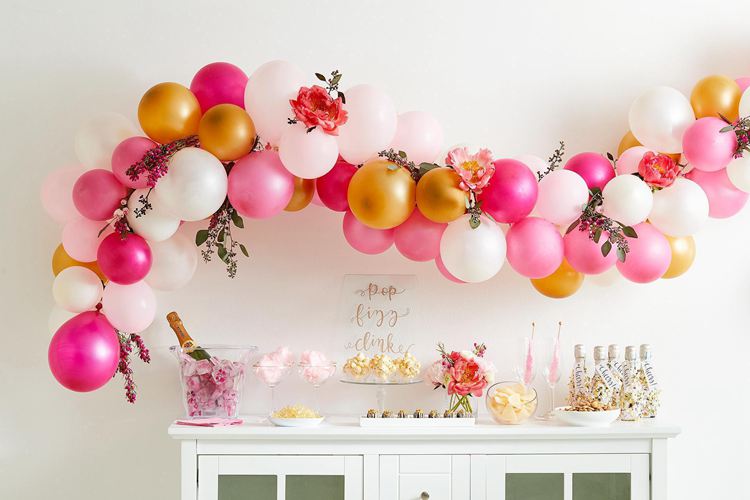 Try out this easy balloon garland tutorial and instantly make your home party decor more attractive. Perfect for beginners, these balloon garlands are a great addition to your party decorations. Balloon garlands are ideal for indoor and outdoor decorating, parties, or events. Whether your party is small or large, you can count on these garlands to be an instant centerpiece with a wealth of color and texture. And you'll also be surprised at how easy it is to put together! This handy video shows you how to make a balloon garland in no time -- so even if it's last minute, you'll be good to go.
DIY Balloon Garland Tutorial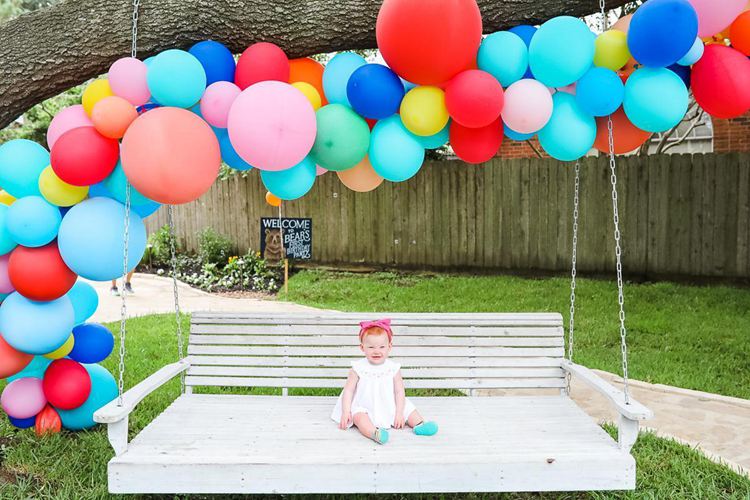 This balloon garland tutorial is perfect for any celebration. It comes together in minutes and does a great DIY project. This garland can be made however long you'd like it to be, so use this tutorial to plan your party decor or even decorate your backyard during the summer months! This DIY garland is perfect for birthdays, showers, baby showers, and more. It's easy to make, and all the supplies can be found at most craft stores. You can use any color scheme you wish or one or two colors to create a more subtle effect.
DIY Balloon Garland
The garland kit includes everything you need to make a balloon garland, including ribbon and a cute fabric bag. The most important thing is to get the size and shape of the balloons right, according to your purpose. The colors should be pleasing and not too bright. Most garlands have space between each balloon, so you can write on them if needed. Making balloon garlands is a fun and easy decoration project that can be done anytime. Follow these simple steps, and you will have your beautiful balloon garland in no time!
Large Balloon Garland Tutorial
This balloon garland tutorial will teach you how easy it can be to make sizeable hanging garlands. The larger the balloon garland, the more balloons you will need. This project takes time but is sure to impress! Create a gorgeous, textured garland with various colors that you can use to decorate your home. This balloon garland tutorial teaches you how to make many balloons, tie them all together and paint them in a fun color. The technique is entirely hand-made, so it's perfect for craft lovers who love crafting things by hand.
DIY Balloon Garland
The DIY balloon garland is a fun and easy-to-make project. It's excellent for kids' rooms, bathrooms, or a little sprucing up anywhere! Create a beautiful balloon garland for your party or event. Create a festive, amorphous ceiling overhead that establishes a warm and welcoming environment for your friends and family. It is the perfect activity to do with friends or even kids. It's easy to make, and you can save money by choosing the colors.
Easy DIY Balloon Garland
This balloon garland is inexpensive and easy to make. You tie the balloons together by their necks, making this a great DIY project for kids who want to get into decorating. This easy DIY balloon garland comes together in minutes, and all you need is a headband or string to attach the balloons. This garland would be perfect for a party table, shower decorating idea, or maybe even a fun indoor holiday decoration with which children can play!
DIY Butterfly Balloon Garland
If you want to create a cool and amazing vibe for your party, you can make this butterfly balloon garland. It is great for adding the finishing touches to any event. It is a great way to decorate indoors or outdoors and make it look amazing. This is a simple DIY but an amazing one at the same time. This is a great idea for everyone who wants to add that extra touch to your party or even home décor. Add color and style to any event with this gorgeous garland of balloons
How To Make DIY Balloon Garland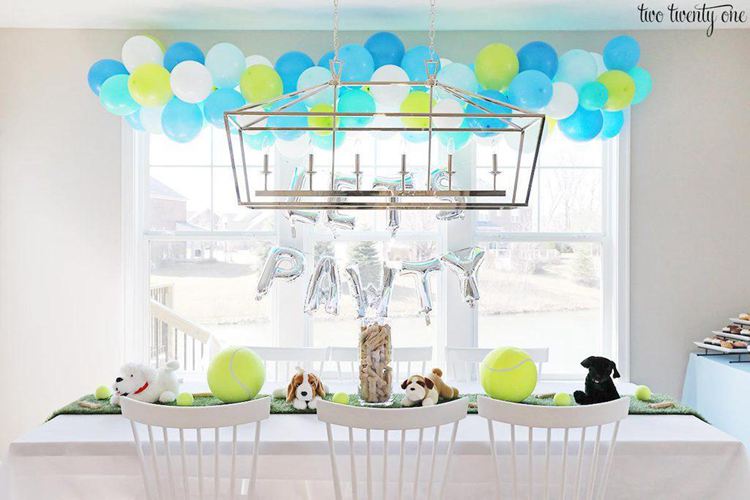 Balloon garland is the perfect addition to your next party. Balloon bouquets look great when displayed outdoors, inside, or anywhere between. You only need a few latex balloons and an electric pump to create this festive decor. It's easy to make, inexpensive, and adds great color to any party space. This DIY balloon garland has simple steps that anyone can do at home in the afternoon. The best part about this DIY balloon garland is that you can make it any color combination and use it for many different occasions, whether you want to decorate it for a princess birthday party or a bridal shower.
Making A Balloon Garland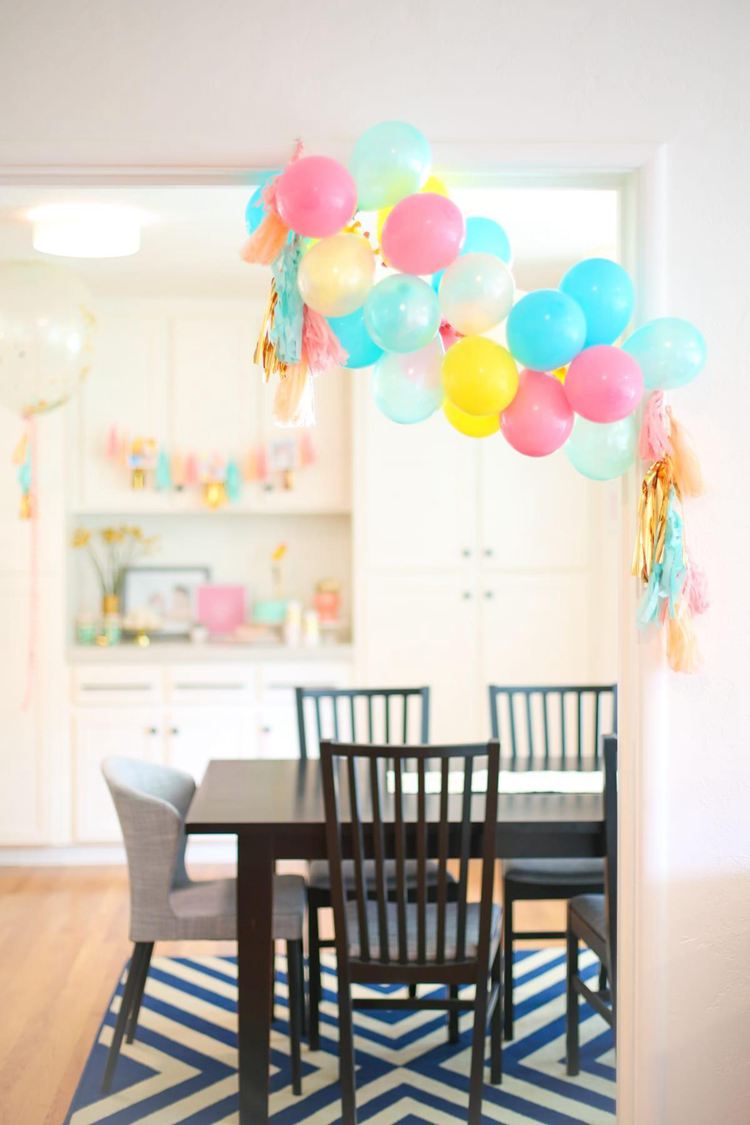 Tie the balloons together with fishing wire or cotton thread. Then, use a long string to tie the garland around a rope or balcony railing. The result will be a beautiful string of balloons that can easily fit any room or outdoor party setting. Make your party a massive success by decorating the walls, doors, and tables with balloon garlands. This will take only a few minutes, but the transformation can be unique. You can have a fun and colorful party, spreading joy even before the guests arrive.
DIY Balloon Garland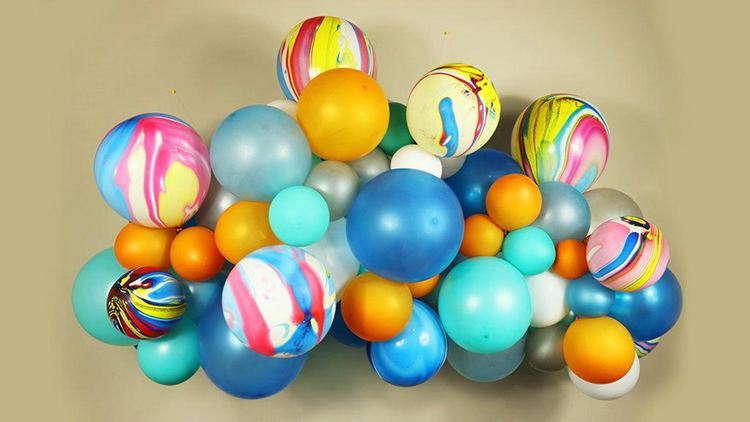 Here's a balloon garland you can easily create at home! It's inexpensive, perfect for any occasion, and can give your party or event an extra pop of color. The best part? It doesn't take long to make. You already know balloons are great for parties, but did you realize how versatile they are? You can pull off fun projects with them – from making balloon garlands to creating balloon floral arrangements. Create a dazzling balloon garland for your next party with this easy DIY method.
Balloon Garland Tutorial
This balloon garland tutorial is easy to follow, and the result is a simple, festive decoration that adds a soft touch to any room. This tutorial shows you how to make a balloon garland without using any ribbon or glue! By using round balloons and shaping them into ovals, you can create a garland that will last until the very end of the party. This balloon garland is a fun and easy decoration to make for your home. It's the perfect centerpiece for a party or birthday celebration.
Balloon Garland DIY
One of the best things about this project is that it can be customized however you want it. You can change your balloon garland's shape, size, and shape to suit your party theme or garden decor. This balloon garland DIY is a perfect decoration for your DIY wedding. It's very easy to make and can be used in any house room as a curtain or simple decoration on the wall. This balloon garland brings a touch of playful elegance to your home decor. Made from metallic helium-filled balloons in bright pink and purple, it's a quick and easy party project that will brighten up any room.
The Easiest Balloon Garland Method
The Easiest Balloon Garland Method is a DIY project that is easy and fun to make. The electric pump takes all the time out of inflating balloons, and the command hooks allow you to remove each balloon when you are done quickly. In just a few minutes, you will have a beautiful balloon garland you can use for any occasion. It's such a fun project and so easy to do. You only need a few materials and your hands to pull off this balloon garland, making it an easy DIY craft project. The best part is that you can use this idea anywhere in your home to bring some fun and festivity for any occasion.
You can also see: DIY Hot Air Balloon Ideas 
$1000 Balloon Garland Tutorial
If you love to use garlands, then this is the ideal choice for you. It will make your home look eye-catching and beautiful due to its exquisite design. This can also be used at parties and events where you need to decorate an ample space. A giant balloon garland is made to decorate your walls, ceilings, or any location. Using different colors, letters can be imprinted on the balloons to avoid confusion between the similar-looking balloons.
How To Make A Balloon Garland The Easy Way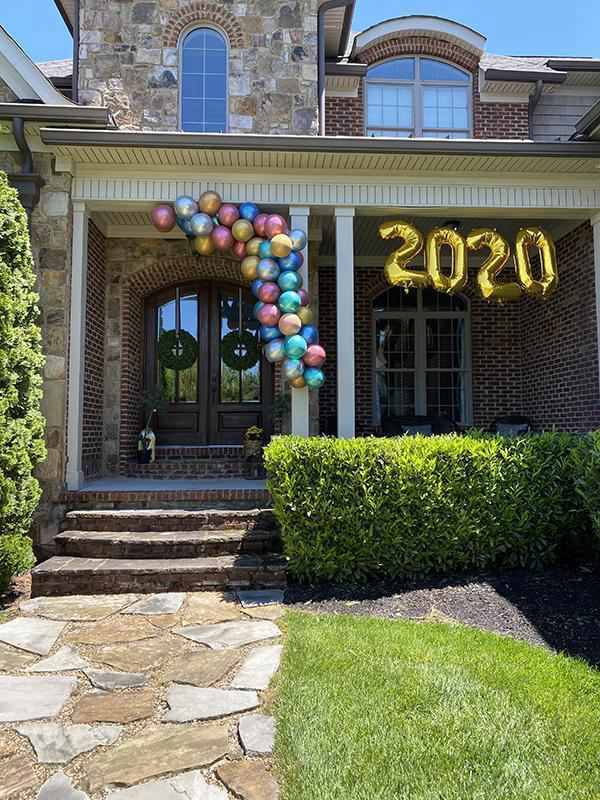 The key to making an excellent balloon garland has suitable balloons. Metallic balloons are a great way to create a unique look. They give lots of sparkle and shine. This is a fun and easy way to decorate your party or house. A balloon garland will look stunning. It's now time to decorate your home with a beautiful balloon garland. This will be simple and fast but don't underestimate it because the final result looks fantastic!