20 DIY Astronaut Costume Ideas For Kids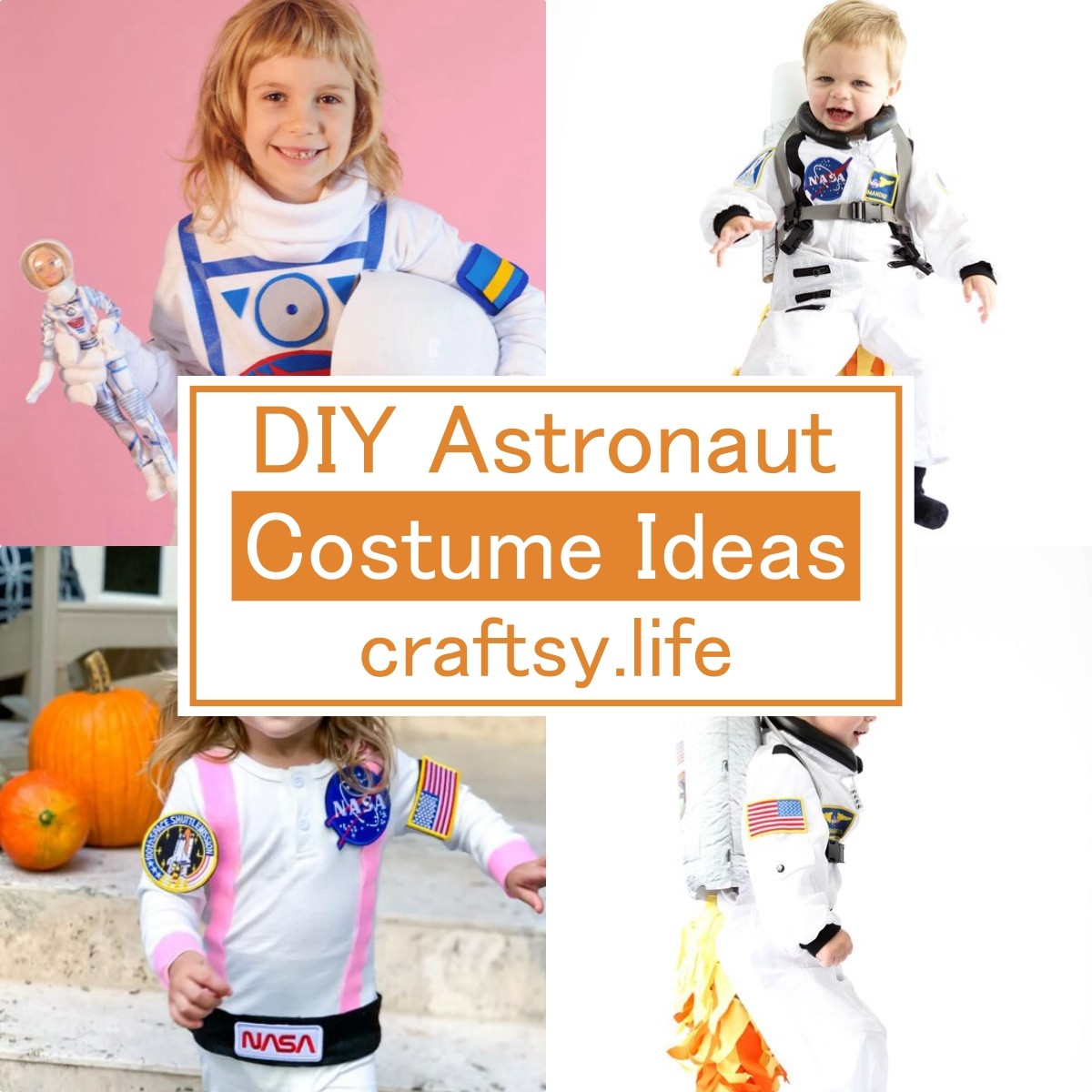 Astronauts are the people in space, so it's no surprise that their wearing must also be different from others. That's why we have a decent list of DIY Astronaut Costume ideas here. Whether you want to make yourself into a real astronaut or use some of the accessories and props, there's no doubt this costume will get you tons of attention from everyone! We've collected many different DIY astronaut costume ideas so you can find the one that best suits your needs.
Best DIY Astronaut Costume Ideas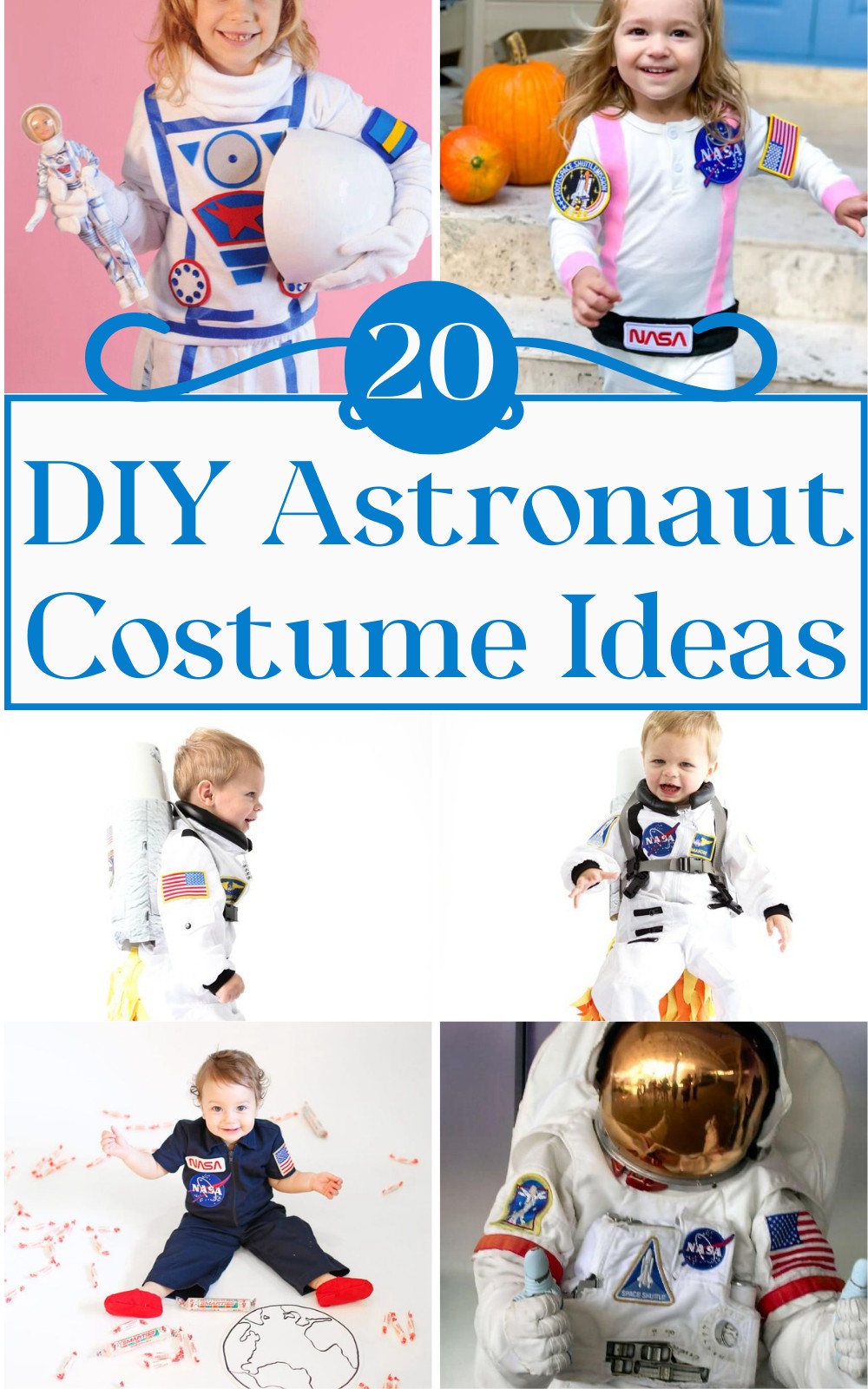 Astronaut costumes are an excellent option for any kid fascinated by space. These costumes are easily recognizable and fun to wear, making them perfect for science projects. Making your astronaut costume can be a fun project for the whole family, especially if you want to make it authentic. Whether you're dressing up as an astronaut or helping one of your kids become a character, here are some DIY astronaut costume ideas.
Benefits of DIY Astronaut Costume Ideas
Astronaut costumes are a great way to save money on your Halloween budget. They are also a fantastic way to get your kids interested in science. Here are some benefits you might not have thought about when considering making your astronaut costume:
Cost Effective: DIY astronaut costumes are one of the more affordable costumes on the market today. They are made from simple materials at any local craft store or dollar store. Also, most of these materials can be reused yearly, so they will not need to be replaced often, saving even more money!
Fun for Kids: Making your astronaut costume allows kids to let their imaginations run wild! They can use their creativity and come up with something unique! You may even want to encourage them by allowing them to participate in the process. You could make it into an activity day and do some learning while having fun!
Learning Opportunity: These costumes allow children to learn about outer space and the astronauts who explore it. When making these costumes, kids will learn what tasks astronauts do while they are in space, as well as why they do them and how they impact everyday life here on Earth.
Astronaut Costume DIY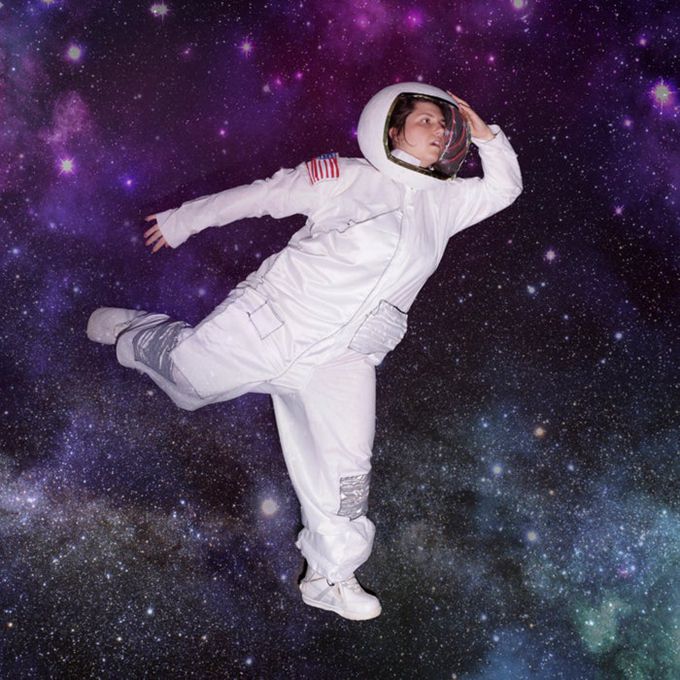 Making a DIY astronaut costume is easy and inexpensive. You can create an astronomer costume with this complete DIY tutorial guide quickly. This can be a fun project to do alone or with a group of friends and family. Making this DIY costume will keep you entertained while creating the costume, and at the end of the project, you or your child will have a fantastic outfit that they can show off at their next space or astronaut-related dance or themed activities.
Astronaut Costume For Kids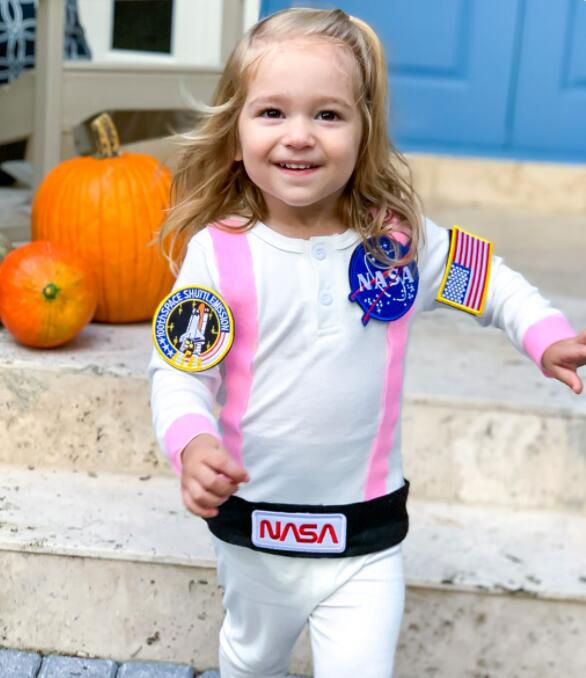 Are you looking for a perfect costume for your young one? Then why not make astronaut costumes for kids? It is not only a fun project but also very stylish and comfortable that your kid will love to wear. You can easily create this fantastic space suit in just a few hours with an old t-shirt or favorite pajama shirt. This basic design of Astronaut Costume For Kids is stylish and cozy, so your child feels comfortable while wearing it.
How To Make An Astronaut Costume For A Child
If your kids look for creative costumes to wear this Halloween, they will love this astronaut costume. You and your little one can make a cute astronaut costume in no time. You will need white dress pants, a white T-shirt, and some blue felt or material to make the patches. You can use glitter glue or iron-on letters to make fun patches. Follow these steps in this guide and create an astronaut's helmet shield and gloves to complete their look.
How To Make An Astronaut Costume
Have you ever thought of being an astronaut? Here is a simple yet exciting project that will make you look like one. You're going to have excesses of fun with this project. Suitable for all ages, this astronaut costume is easy to make and wears well over time. All your buddies will be impressed by the costume's simplicity, but you will know better! It would help if you had the materials and tools mentioned in the video to make an astronaut costume.
DIY Space Suit Costume Tutorial
This DIY Space Suit Costume tutorial is sure to impress! The costume is handmade and realistic, complete with all the detailing an astronaut suit would have. This homemade costume will be the talk of any Halloween party you attend or even out on the town this fall. This space suit costume can be handcrafted from scratch with a few simple things and creativity. It's like being an astronaut without having to travel to space. You'll also be able to experience the fun of wearing an actual cosplay costume!
How To Make An Astronaut Costume
This astronaut suit is the simplest way to turn yourself into an astronaut. The costume was created using a flight suit, an oxygen tank, and a clear plastic helmet. This step-by-step video guide will show you how to make an astronaut costume out of basic materials. The cost of this space suit is comparable to an off-the-rack costume, but the customization it offers makes it unique, and unique turns into money.
How To Make A Space Helmet
Your kid will be the next Neil Armstrong when they have this Space Helmet. The cool astronaut helmet is excellent for dress-up, themed parties, Halloween costumes, and more! This instructional video tutorial will teach you how to make a space helmet. This is a big project and might seem hard at first, but after watching the instructions, you'll know how to make your own helmet space.
No-sew Astronaut Kids Costume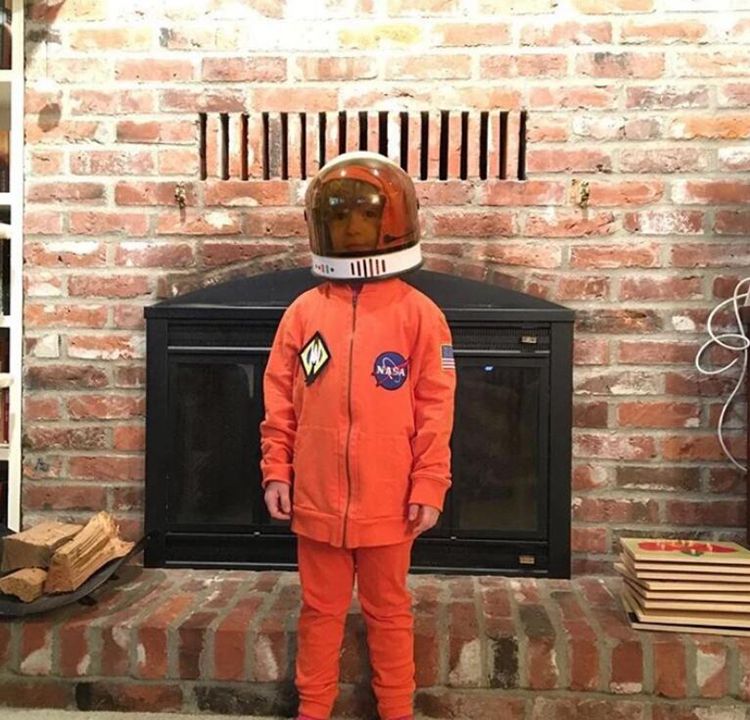 This Astronaut Kids Costume makes your child a star. Make their birthday party memorable and make them feel special by getting them this costume. It's always hard to find things that fit just right, but that won't be a problem with this costume! With this no-sew astronaut costume, you can make your child look superfly and, at the same time, save a lot of time. This guide shows you the complete procedure.
DIY Space Suit For Kids
This DIY Space Suit For Kids is an excellent introduction to the whole easy costume tutorials. It's not just a delight but also educational and informative. This can be the best season of Halloween if you create any of these costumes for your children. It's more than cute; it's also straightforward to make. This step-by-step video guide will help you to create a DIY space suit with your children. It is a fun activity you and your child will enjoy together. Make sure that you are on time, as this project takes time.
Space Suit Making
Do you want to create a fantastic space suit for Halloween or a school project? This DIY video tutorial will show you how to make a simple costume to wear with your children. It'll be fun, easy, and unique! You can make a realistic astronaut costume in just 15 minutes. This space suit is a great beginner project but also makes such a cool costume that you may want to make one for each family member.
DIY Astronaut Helmet
This is an easy-to-make and fun project you can do with kids. It's perfect for the space enthusiast, astronaut costume, and school science project. This DIY Astronaut Helmet is a simple, no-sew project that can be completed in an afternoon. So, Add this quick and easy astronaut helmet to your costume for a fun, spacey look. Follow our detailed instructions and learn how to make your helmet using only simple materials you can find at the local craft or hobby store.
DIY Space Helmet With Cardboard
Want to make your kids happy? Here's one of those simple yet classic projects you might want to try out. This project is all about the creative use of cardboard and some tape. With a roll cutter, you'll be able to create your visor and form it in such a way as to look like an authentic helmet. This can be left up to chance, or even better, sent off to be spray painted in their favorite color!
Baby Astronaut Costume DIY
Are you looking for an excellent make-believe costume for your child? This Astronaut Costume is perfect for playing pretend and make-believe activities with family and friends. It's a fun and creative way to spend time together. With this infant space baby costume, you can make your child look like a real-life astronaut. The guide includes steps for creating an astronaut costume, a helmet, and a flashlight. Go through this guide to learn more!
Baby Astronaut Costume DIY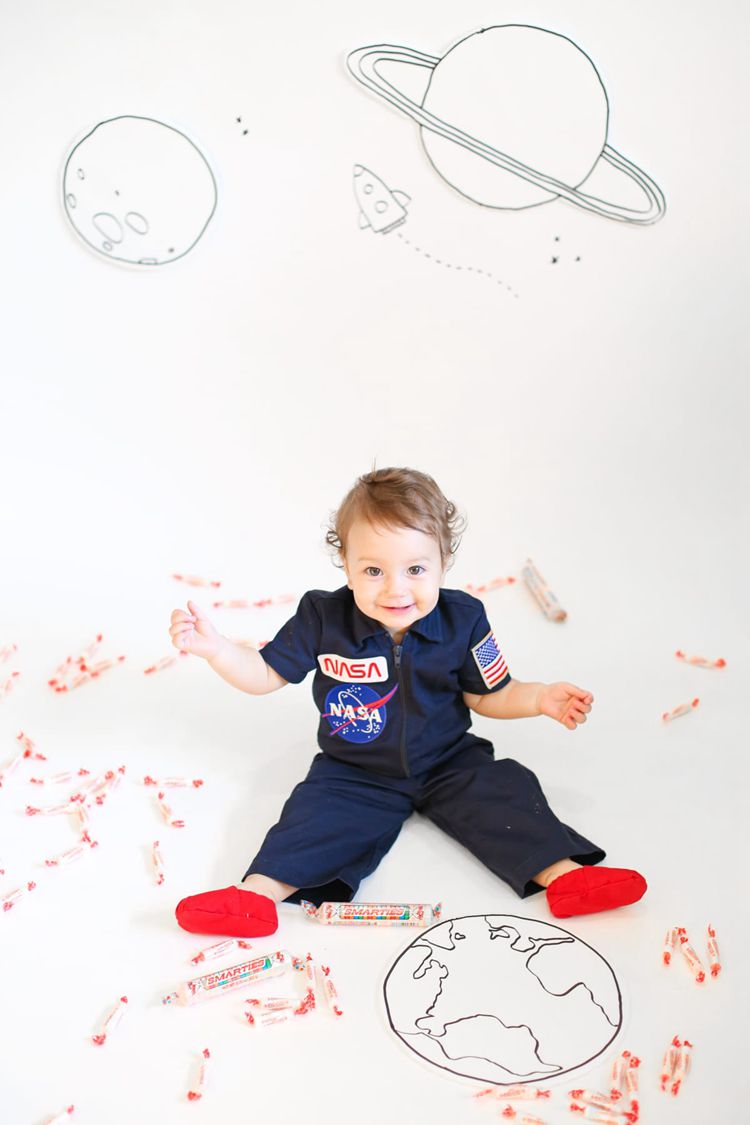 Your little one will feel like an astronaut flying away from Earth in this adorable Astronaut Costume. This costume is easy to assemble and comfy for your baby. So, Get your baby dressed up in this astronaut costume! With a light-blue jumpsuit, gloves, and helmet, your little explorer will be ready for takeoff. This easy DIY costume will make any baby look adorable on Halloween.
Kid's Astronaut Costume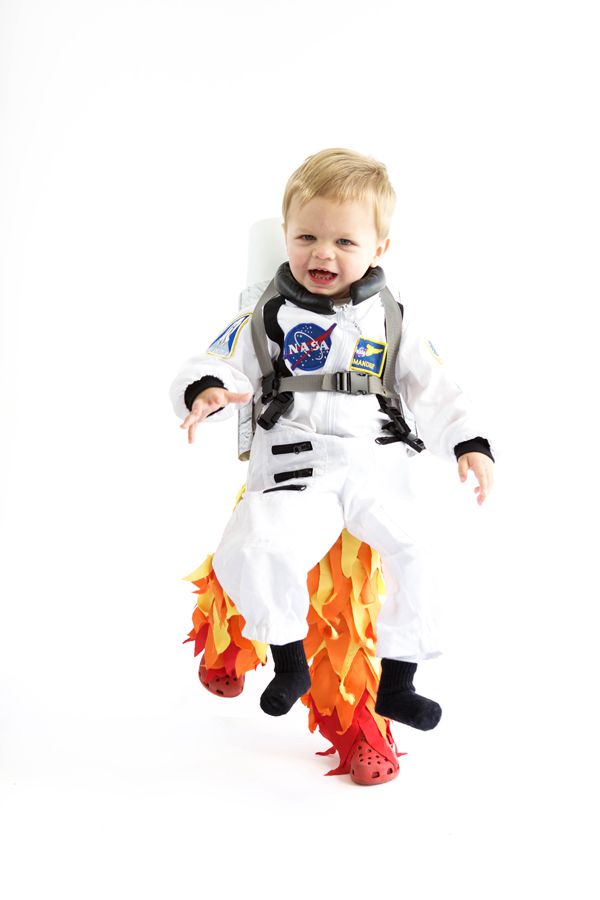 Following this step-by-step tutorial, you can make your child's dreams come true with an Astronaut Costume. This tutorial familiarizes you with making a child-size astronaut costume from various materials and how to build the helmet. It is suitable for newbies, but more experienced crafters could make modifications as they see fit. Just go through this guide and make one for your little child.
Barbie Astronaut Costume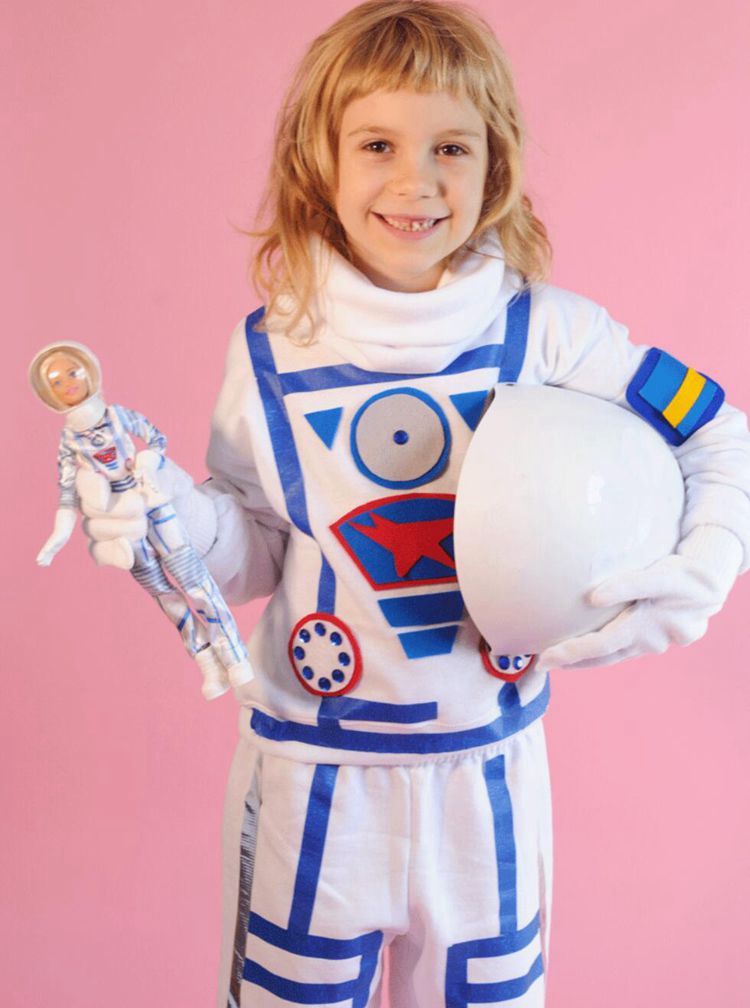 This outfit is an excellent way for kids to dress up for Halloween, but it can also be used for other occasions, such as a class party or theme party. The best thing about this costume is that it is easy for any kid to make it independently. This astronaut costume can be made with items you probably already have in your home. You could even make it in advance and let your child wear it when they want to get lots of appreciation from friends and family.
DIY Flying Astronaut Costume
Your child will love creating their very own flying astronaut costume. Using a few basic materials, you can create a clever illusion that makes a child fly over the ground, sky, and walls near them. Your child will think they are going to outer space while you have some fun creating it with them! This idea is both inexpensive and easy to make. You can choose any theme of astronaut you want or add color to the costume for fun and style.
DIY Jetpack For Astronaut Costume
Are you looking for a fun way to make a child's space-themed costume? This DIY jetpack is an excellent addition to any astronaut or superhero costume, and it is easy to assemble with the help of this video tutorial guide. This project comes complete with step-by-step instructions, a materials list, and tools required information. This DIY homemade piece will add extra glamor to your child's costume at any party.
To Make A Cheap Space Suit
Your child loves watching astronauts float around in space and is looking for a cool costume to wear at his next Halloween party or dress-up event. This space suit he wears for the play is too old, and your child loves acting. You want to make him a new space suit, but you have no idea how to go about it. The realistic space suit gives your child the look of an astronaut while allowing him to move freely and comfortably.
DIY Jetpack Costume
DIY Jetpack Costume will allow you to become one of the standout kids and their creativity at the party. Keep yourself accessible with this DIY, and do not hesitate to use it at your parties or family gatherings. So, If you are looking for a unique, fun, and easy project to create for your child's costume, follow this video and make your Jetpack Costume. This DIY Jetpack Costume is sure to be a hit for all ages, and it's perfect for a group of kids to dress up together as well!