Aquarium backgrounds can be expensive, but they don't have to be! With creativity and some easy DIY materials, you can create your own custom aquarium background for your fish tank. Aquarium backgrounds can be a great way to add a little personality to your fish tank. They can be used to create a relaxing atmosphere or striking focal point. Many aquarium background materials include real and artificial plants, stones, driftwood, and other items. Here are 10 DIY aquarium background ideas that you can make at home.
DIY Aquarium Background Ideas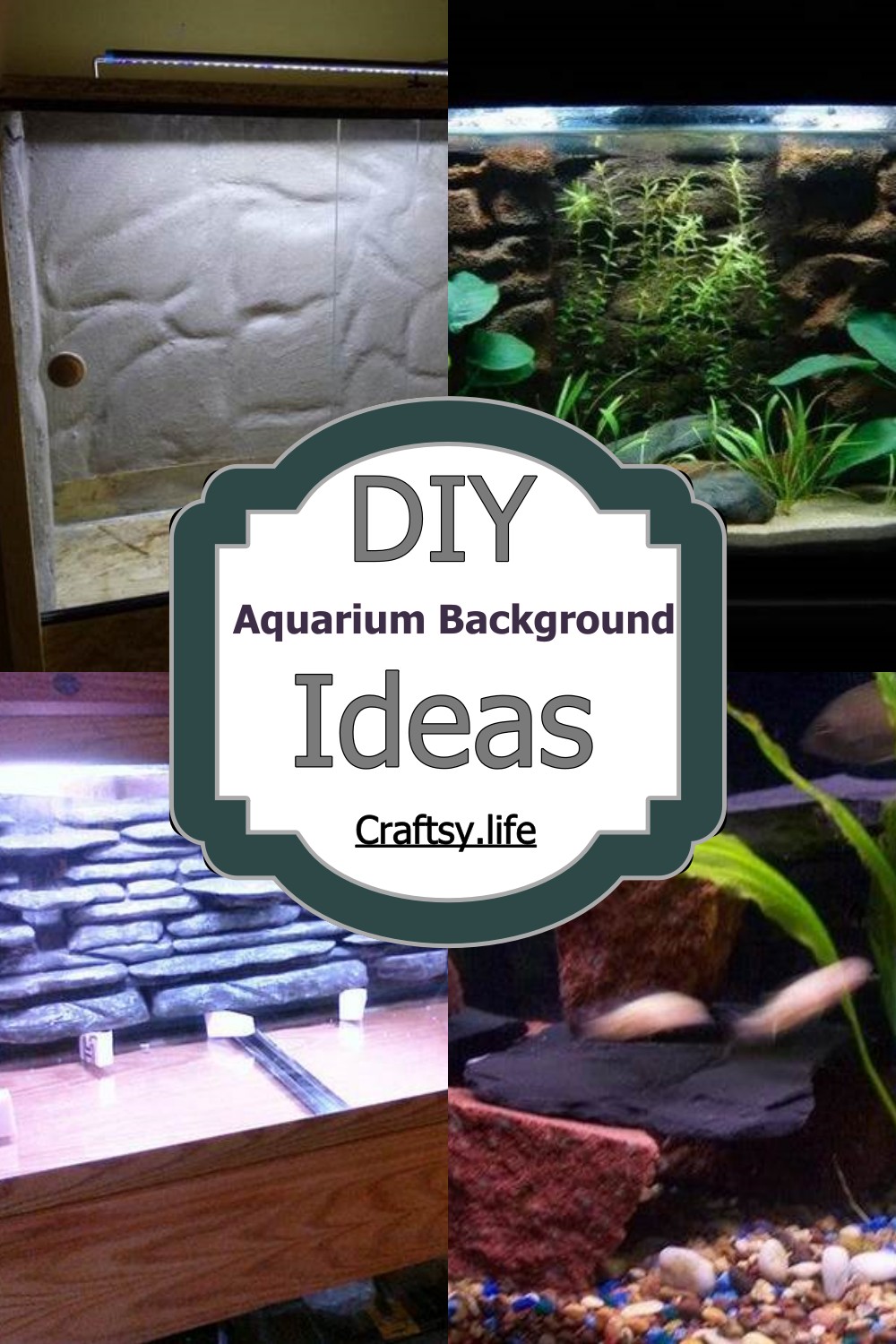 Aquariums are beautiful additions to any home. But to create a truly stunning aquarium, you need to consider the background. A solid colored background can help highlight the fish and other decorations in the tank. But there's more than one way to create an aquarium backdrop for your tank. You can save money by making your own aquarium background or use an easy DIY tutorial to give any background a new life. You will be able to furnish the aquarium for your fish or other pets with cheap, innovative, and stunning backgrounds according to their needs.
Tips For DIY Aquarium Background Ideas
Aquariums are beautiful but can be expensive to set up and maintain. But a few DIY tricks can help create a unique, memorable aquarium for your home. Here are some tips for DIY aquarium background ideas:
Use a mirror as the background for your fish tank. It is a fun way to reflect light into the tank and provides an interesting and attractive backdrop for your fishy friends.
Create an undersea world using sand and gravel in your aquarium. You can also use small rocks or shells found naturally on beaches or coral reefs.
Make your own custom backgrounds with paint, wallpaper, and other materials that stick to glass surfaces (like contact paper). You can even get creative with different patterns or designs that match your style!
How To Make A Fish Tank Background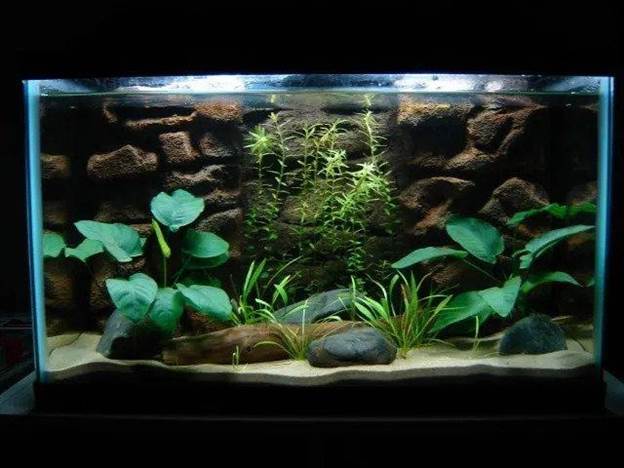 You can build a fish tank background with a little help from concrete and styrofoam insulation. It's an alternative to pretty up your aquarium with background materials purchased from pet stores or using ones you make from scratch. The cost for this project is about $50 or less. Use this helpful guide to learn how to make a fish tank background yourself with just a few supplies. This project is great for those who like DIY projects and anyone wanting to add a little more to their aquarium.
3D Aquarium Background Build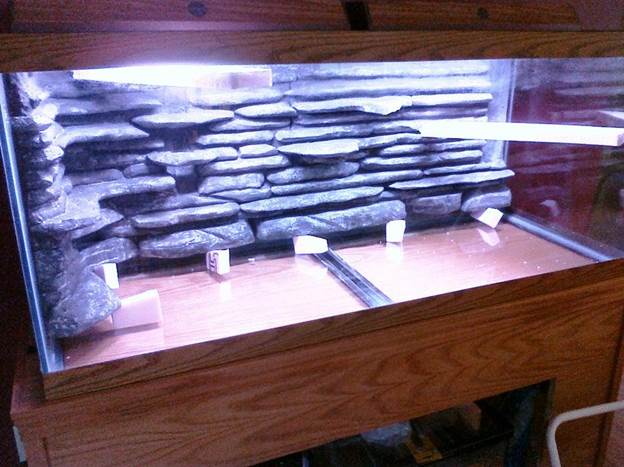 Do you want to build an amazing aquarium background for your fish tank that looks like a real rock formation but is more durable and weighs less than a few pounds? Then this guide is for you. It provides detailed instructions on how to build the perfect aquarium background using foam. This 3D aquarium background is a gorgeous addition to your marine aquarium. This project can be completed by anyone with a little bit of DIY experience, and the process is pretty simple.
How To Make A DIY Aquarium Background Using Foam
Now you can make your own custom aquarium background for your fish tank and save a few bucks! This DIY Aquarium Background is easy to make and only takes a couple of hours. This project uses a simple foam board from the craft store with some inexpensive materials, making it an affordable addition to any aquarium setup. Build a gorgeous DIY aquarium background with nothing but some foam and your imagination. This is the perfect project to get creative, and it's cost-effective!
How To Make An Aquarium Background
The best aquarium backgrounds are made with a block of liquid cement and white drylok paint. This is the key ingredient to making a great aquarium background. Making a homemade aquarium background is something you can do if you're new to aquariums or looking for a fun new idea. You first need to find a great pond, stone, and cement color that matches your style. Then follow the instructions listed in this video for making a beautiful and durable aquarium background!
 DIY Aquarium Background Using Styrofoam
Build your own aquarium background using styrofoam and aquarium sealant! This is a simple project that you can do at home. They are easy to build, simple, and inexpensive. This DIY aquarium background is made from Styrofoam and comes in many colors. You can create an aquarium background using Styrofoam that you can paint and make look like a coastal scene. It's fairly simple to do, it requires some materials that you may already have on hand, and you can use plastic plants to add a touch of realism.
DIY 3D Aquarium Background
This DIY aquarium background is easy to create and makes your fish tank look unique. Add this backdrop to make your aquarium stand out from the crowd! This DIY 3D aquarium background will give your fish tank a new dimension. With this handy, easy-to-install kit, you can transform any standard glass tank into a stunning 3D aquarium background. The unique design will create an almost endless underwater world, which your fish will love exploring. This project is about creating an aquarium background that simulates a sunken ship on the ocean floor, full of sea life.
DIY Aquarium Background
This project is ideal for experienced builders, but anyone can do it with basic knowledge of using power tools and the time to devote to a project like this. Creating your own tank background using fiberglass resin, Styrofoam, and cloth is a great way to stretch your tank decorating dollar. The resulting aquarium background will last much longer than cement, vapor rocks, or manzanita wood, as it is impervious to water. The fiberglass will hold its shape, even when recessed in the tank wall or protruding above the surface. On top of all this, it's super easy to cut out with a jig saw or an ordinary utility knife.
Cheap Aquarium Background DIY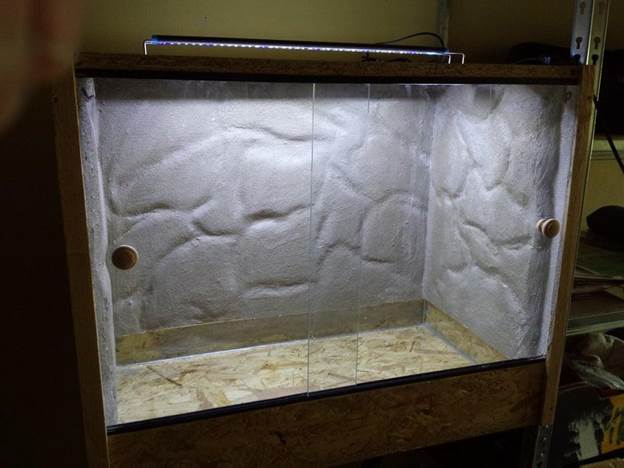 The aquarium background you make here is very simple but also very useful. The most inexpensive materials are used so that you can build this in just a few hours. You can make it all by yourself without needing any expert assistance. It is often easy to spend money on buying an aquarium background, but there are many ways you can make one yourself; this one is straightforward and cheap because you don't need to buy anything except the materials.
DIY Spraypaint Aquarium Background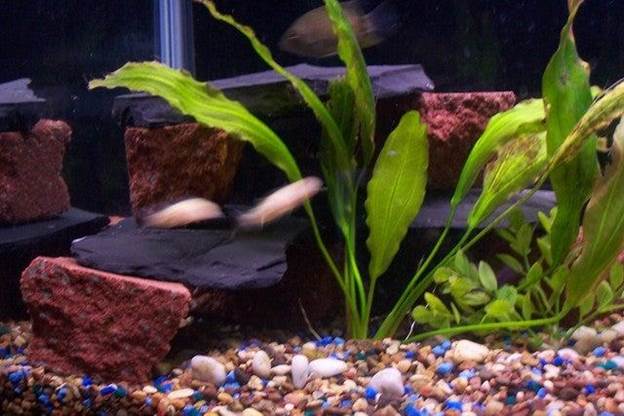 A colorful and unique DIY aquarium background, perfect for turning any fish tank into a work of art! This DIY project is perfect for aquarists who want something different in their fish tank. This spray-painted aquarium background is a great way to add color, personalization, and a unique look to your fish tank. Just coat it with spray paint, apply the pattern and let it dry! You can spray paint your aquarium for a couple of reasons. Making your tank look new is the most common reason, but you sometimes want to camouflage it into something completely different.
Simple DIY Aquarium Background