Trying to grow your garden at home? Why don't you start growing some plants in your fish tank? Aquaponics is the combination of hydroponics and aquaculture, which means that you will be able to grow up plants in an aquarium-like environment using fish waste as a nutrient. In this article, we've selected some easy and unique DIY aquaponics system ideas. Whether you're an experienced aquaponics gardener or just getting started, this list will inspire you to get started!
DIY Aquaponics System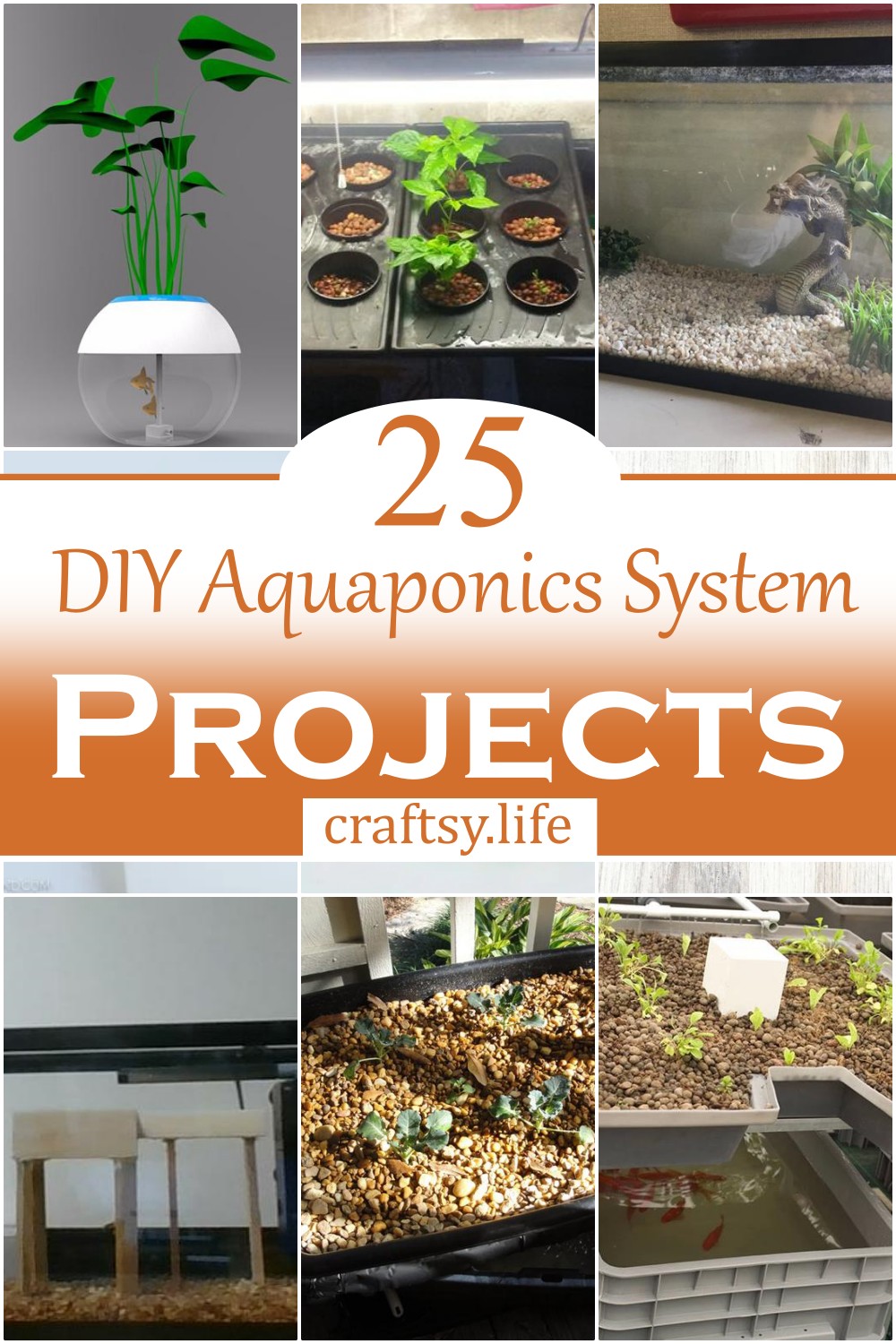 Aquaponics is an affordable, efficient, and environmentally friendly way to raise fish and vegetables together and give you a lot of gardening fun. Do-It-Yourself Home Aquaponics systems are the perfect way to start aquaponics at home. These DIY Aquaponics System ideas will help you to make a simple, effective, and low-cost aquaponics system suitable for your backyard. This is an excellent way to grow organic food as well. So, Get hands-on with this superb project, learn how to build your own Aquaponics System, and start raising the produce immediately!
You Can See:
Aquaponics System DIY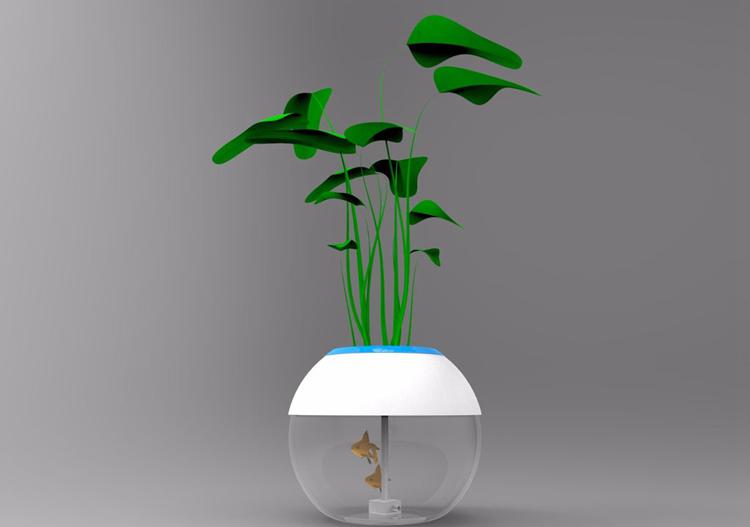 The Aquaponics system is a simple and low-cost way to grow plants and fish. The combination of fish wastes and water creates a perfect environment for microbial action on waste and organic nutrients. In return, the plants provide nutrients for the fish. When you combine both systems into one, you call it aquaponics! If you want to grow your food but don't have room, this aquaponics system makes it easy to have veggies on your kitchen table. It's easy to set up and costs next to nothing, so you can start growing your garden today!
How To Build A Small Scale Aquaponics System
This video will show you to build a small-scale aquaponics system—making it open to everyone! This is perfect for anyone looking for an alternative way of growing their food who doesn't have lots of space but still wants the benefits of aquaponics. Start with the basics of water flow, plant management, and fish culture. The building process is straightforward and does not require knowledge of engineering or construction.
DIY Aquaponics System In 10 Minutes
Aquaponics System is simple to set up and made from everyday materials that are easy to obtain from a hardware store or home improvement center. The system will produce a continuous supply of fish, vegetables, and herbs that you can grow anywhere. This project is perfect for beginners, so grab your tools and get started! This video guide shows you to make an aquaponics system in less than 10 minutes. It will guide you in creating a functional and durable aquaponics system that can be a great addition to your home.
Aquaponic Farming For Beginners
Aquaponic farming is a growing business, with more and more people worldwide looking to start a new money-making venture by creating their aquaponics farm. It seems like no industry can pass without getting involved in this niche industry, as aqua-fish farmers are genuinely growing in number every year. The concept is simple: you raise fish and plants together, and each helps the other in their growth process, thus giving you enough food to feed people and make money simultaneously. This video will teach you all about aquaponics and how it works, from building the basic structure to planting fish and growing vegetables; this guide has it all.
How To Grow With Aquaponics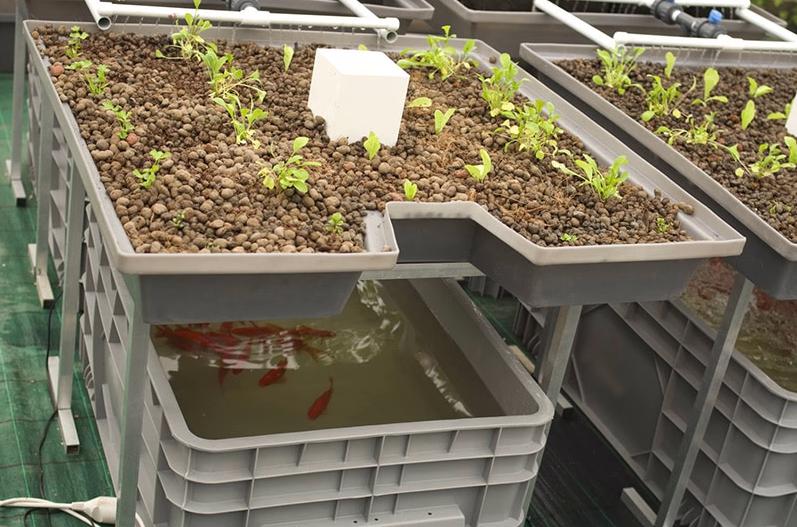 Aquaponics is the perfect way to grow your herbs and leafy greens. Suppose you have a limited amount of space or don't have much of a green thumb. This aquaponics system covers all the bases. With it, you'll be able to grow basil, kale, lettuce, watercress, and mint. This project isn't just for those interested in large-scale operations; the materials are available at any scale, whether you're looking for a small countertop system or building a commercial farm. To learn more about this system, check out the link!
DIY Aquaponics System For Beginners
Many DIY Aquaponics systems are available online, but it can be difficult for beginners to choose which one to use. This particular video guides you through the process of building one yourself, as well as listing out the materials needed and how to use them. It also gives you guidelines on how long the project would take so that you can plan. This video will show you to construct an aquaponics system's basics so you can grow your kale and other greens!
DIY Aquaponics System
Aquaponics is an easy-to-follow DIY process that allows you to grow your plants with minimal effort. A simple 10-gallon tank, air pump, and plant can transform into an efficient aquaponics system with proper care. Follow this tutorial and learn how to make your own DIY Aquaponics System. This project can help you grow healthy plants at home and give you a great insight into aquaponics, the natural way of farming.
DIY Aquaponics System
This aquaponics guide is the perfect system for DIY gardeners who love the idea of making a home water garden but don't want to spend a lot of time maintaining it. With this simple system, you can create a self-sustaining aquatic ecosystem that requires little work from you. This guide also includes valuable information about maintaining a balanced approach and a list of additional materials you may need based on your needs.No pesticides are used, and you get to save water by reusing it. It saves money significantly when you can grow your food and herbs.
DIY Aquaponics Aquarium Project
If you love to garden and are looking to grow your plants without having to water them every day, then Aquaponics is the perfect way to get started. The DIY Aquaponics Aquarium Project allows you to have a beautiful, sustainable aquarium that grows very healthy and tasty plants. This project will take under two hours to complete. Aquaponics is an easy way to grow plants and raise fish. The aquarium provides a habitat for your fish and serves as the "cleaning tank" for your system.
DIY Aquaponics
Aquaponics is a fascinating way to create an organic garden. But it's often expensive for beginners to get started if you buy all the tools and design an appropriate system on your own. This excellent DIY Aquaponics system has a high potential and is inexpensive to make. This will show you how to build an aquaponics unit utilizing an old 120-gallon aquarium, which will help boost the growth and yield of your plants. In addition, it provides a simple way to filter and clean your water before returning it to the aquarium!
Homemade PVC Aquaponics System
This DIY PVC Aquaponics System will change your thoughts about aquaponics and hydroponics! There is nothing more satisfying than creating your things from scratch. This art of building at home is cost-effective and gives you the freedom to create whatever you want with the most convenient parts. You need very few materials, including some PVC piping and a fish tank filter. It's a straightforward design that works exceptionally well if you're trying out aquaponics for the first time.
Small DIY Aquaponics System
You might have heard about aquaponics and how easy it is to set up and manage. However, many people give up on this type of system because it requires a lot of supplies, maintenance, and hassles. Well, here is a well-organized guide that outlines the exact materials you need to create a small aquaponics system at home. This DIY aquaponics system project is perfect for small spaces or as a start-up system for those who aren't sure if they want to commit to full-scale aquaponics farming.
Cheap DIY Aquaponics System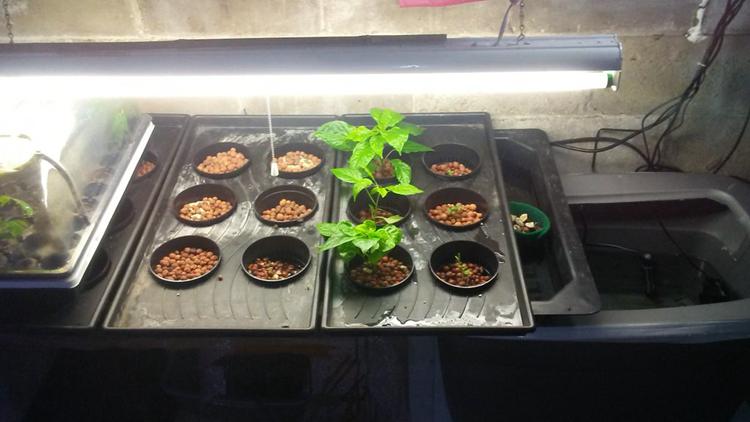 With this guide, you'll learn to build your cheap DIY Aquaponics System, which you can use to produce all kinds of crops. This is such an excellent and helpful way to create an aquaponics system. Not only does it thrive with little maintenance, but it also allows you to monitor the progress of your plants and fish visually. This is a complete and straightforward guide on making your own DIY Aquaponics System that can benefit you financially and emotionally.
DIY Aquaponics System For Small Space
What if you could grow your fresh veggies and herbs at home for little or no cost? What about having a filter system built from the ground up to ensure that you always have healthy fish with nutrient-rich water? Or what if you could do it all in just a few hours? Aquaponics is a solution that lets you get significant results with small space. This system is cost-effective and easy to build, but sturdy and well built enough to last you years. It is a perfect choice for those who have never tried aquaponics or those with more experience.
How To Build A Mini Aquaponics System
When it comes to aquaponics, it doesn't have to be complicated or expensive. All you need is this system and a little time. It's compact, easy to install, and cost-effective. Once you try this mini aquaponics project, you'll never go back! Learn how to build your aquaponics system while producing an unlimited supply of organic vegetables, delicious herbs, and fish. This system can be made within a few hours. Here you can build up your aquaponics systems at home with this by following easy instructions and tips.
DIY Indoor Aquaponics System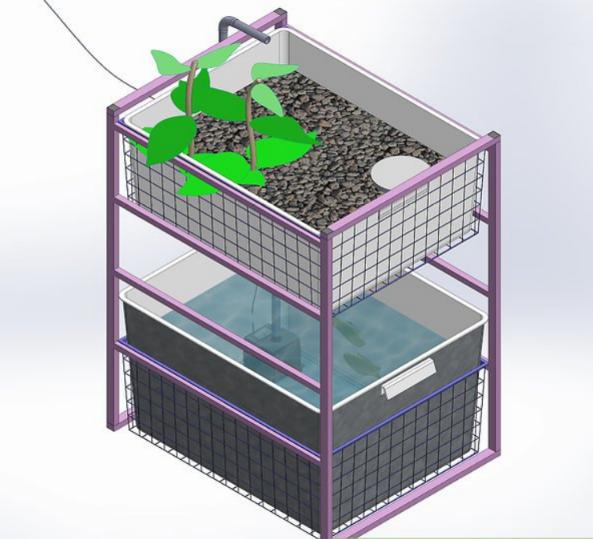 In this DIY indoor aquaponics guide, you will learn how to build a simple and affordable aquaponics system that can be used in your home. This includes growing plants in an aerobic water-based environment that receives nutrients from the fish waste, which is located in a separate container. If you are interested in the thought of starting aquaponics but feel like it would be too expensive to build a DIY project from scratch, this guide will be beneficial. This indoor aquaponics system is one of the easiest ways to grow fresh herbs, vegetables, and fish together.
Windowsill Aquaponics System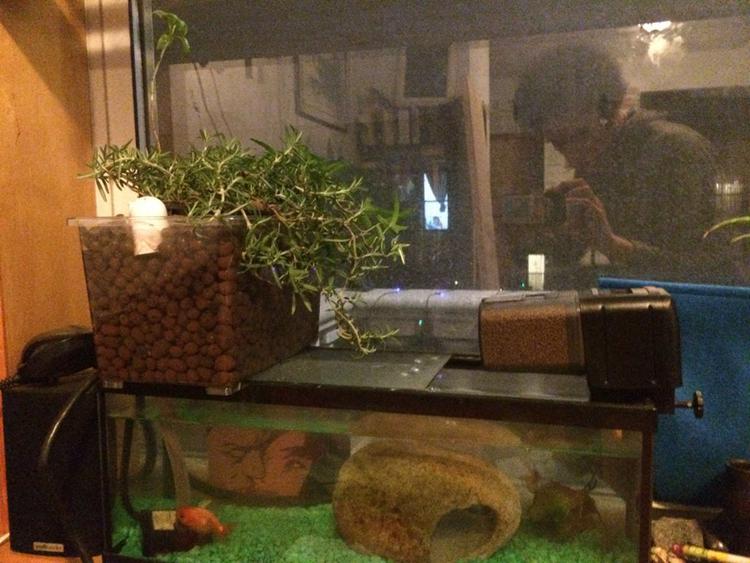 This super large windowsill aquaponics system is perfect for those who want to grow their food. With the included instructions, you'll have a simple step process to create your very own customized aquaponics system. This large-scale system makes a tremendous amount of fish, vegetables, and herbs in one garden bed. The materials needed to build this system are everyday household items that can find anywhere. It may sound like a lot of work, but don't worry! Follow these 6 simple steps to get started.
DIY Cheap Aquaponics System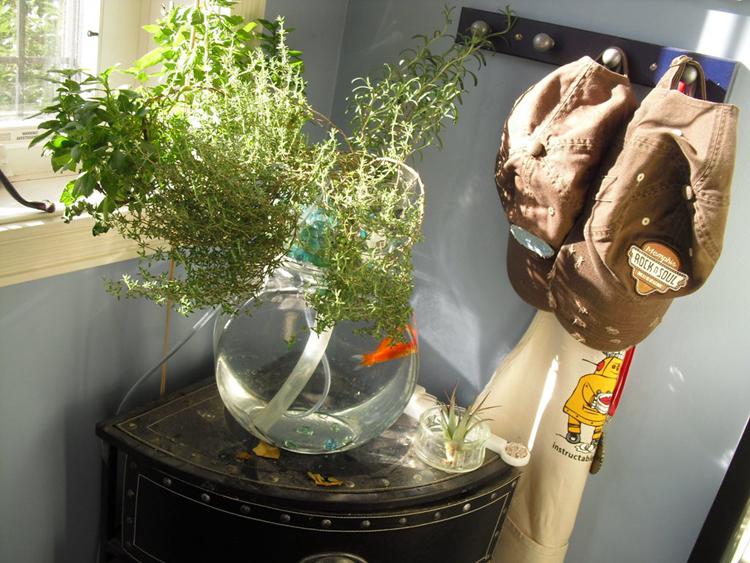 If you like gardening and fish, this DIY cheap aquaponics system is precisely what you need! Make your water garden with just a fishbowl and plastic water bottles. This is a straightforward DIY project that you can easily follow. Use aquarium piping to direct water flow, set the pump, and add some clean stones and your plants. It's super easy to make and will give you fresh vegetables daily. Let's get started!
DIY Mini Aquaponics System
You can make your very own mini aquaponics system and be able to start up a small-scale fish farm right at home. This is a great educational project for kids too. This DIY Mini Aquaponics System tutorial with everything you need to set up a fully functional aquaponics system in just 30 minutes! The materials used are so simple and inexpensive that you could use reclaimed materials around your house." It has many features that are great for small spaces and makes growing plants with fish a snap!
How To Build An Aquaponics System
If you're looking to grow organic food and have a sustainable source of fish, consider building an aquaponics system. This is simpler than it looks and can help you create a backyard farm of aquatic plants, like basil and lettuce. Watch this video to see how this system works. The benefits of this Aquaponics System include the ability to grow tons of organic food and clean water. It takes very little space, and most of the materials you need can be salvaged from around your house.
Simple Aquaponics System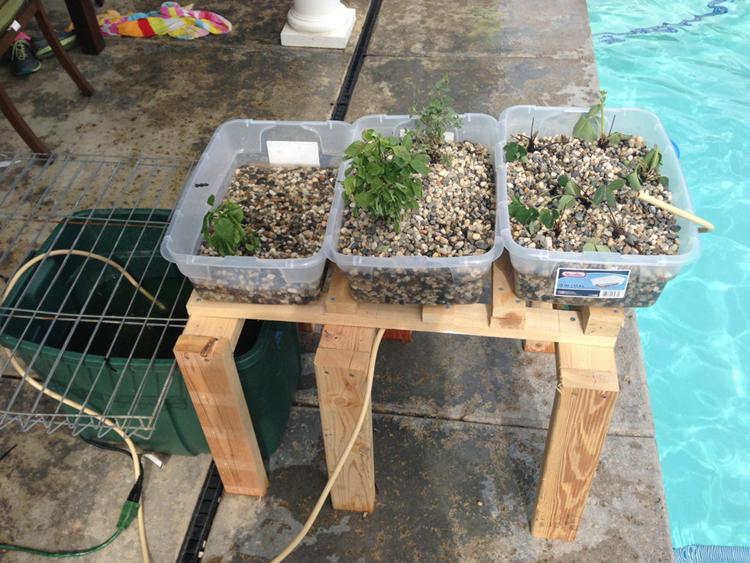 Nothing beats the taste of fresh food. There's nothing like growing your veggies and fruits in your backyard. With these three simple steps, you can make this a reality with an easy-to-build aquaponics system. All you need is suitable materials, such as scrap wood, a simple pump, some plants, and a fish (any variety will do). Follow this guide to building your basic aquaponics system in your backyard or indoors!
Easy And Cheap DIY Aquaponics
You will love the idea of aquaponics. You know, you've got your fish tank, your plants in some container, there's seaweed or something. It's pretty complex, but why not make it even easier with this simple DIY Aquaponics system? The great thing about building your own Aquaponics system is that it doesn't require a lot of tools or know-how. You can create one from scratch and make it work, even if you don't have any experience in carpentry or electronics. The easiest way to build an aquaponics system is to follow a simple plan.
DIY Indoor Aquaponics System Setup
This indoor aquaponics system will work well for you if you have enough space to accommodate an aquarium and a love of plants. The installation process is simple, using essential tools and parts you can get at your local hardware store. This setup is designed for the hobbyist, so it is low cost but still works great! This indoor aquaponics system will show you how to create an easy, cheap, and efficient indoor aquaponics system. In only a few minutes, you'll be able to set up your own at home.