The Adirondack chair is a classic design that has been around for decades. This simple yet elegant chair can be made from just about anything and is a perfect way to add color to your yard. The Adirondack chair is one of those designs that will never go out of style. It's easy to build, comfortable to sit in, and can be made of many different materials. This makes them great for any outdoor setting, and they're especially popular in backyards with fire pits or other outdoor entertaining areas where you want to sit back and have some drinks with friends. Here is some DIY Adirondack chair plans for you to try out.
Easy DIY Adirondack Chair Plans

Adirondack chairs are a classic symbol of the outdoors and a staple at any summer party. A weekend project can transform your backyard into a place to be on warm nights. If you're looking for a no-frills way to brighten up your backyard, try an Adirondack chair—or build an entire Adirondack, set, for that matter. There are countless DIY Adirondack Chair Plans below for these classic outdoor accents, some of which have even been simplified to make them easier to build. The best part is that they're cheap enough to build multiple sets if you'd like or even decorate with them indoors. You'll never have to worry about finding a place to sit again!
Benefits Of Adding Adirondack Chair To Your Outdoor
The benefits of DIY Adirondack Chair Plans are numerous, which is why it has become a popular woodworking project. Here are some of the main benefits:
Cost-effective:

 The cost of materials for an Adirondack chair is significantly less than other types of chairs. You can use leftover wood from other projects and still save money.

Relaxing

 – Building an Adirondack chair is relaxing as well as rewarding. It's also a great way to relieve stress after a long day at work or school.

Easy to build

 – The Adirondack chair plans are easy to follow and use simple tools that most people already have in their garage or shed. If you don't have them, they're inexpensive to buy at any home improvement store.
How To Build A Adirondack Chair
This Adirondack chair is an easy project to build, perfect for any DIYer. You'll love how relaxing and comfortable these chairs are when you're finished! This project only takes a couple of hours to build and will be a great addition to your yard or garden. The materials needed are very basic and inexpensive. This Adirondack chair is perfect for lounging in the sun! So, Build this chair that's perfectly sized for the back deck or patio, with the right style and a comfortable seat.
Also see, DIY Patio Chair Plans 
DIY Modern Adirondack Chair
Building a modern Adirondack chair is easy and affordable. You'll need a little bit of woodworking skill and some basic tools to make this DIY Chair. Use the plans in this kit to create a classic piece of furniture for your home or as a gift for family and friends. All tools needed are included, along with detailed instructions in this video. Make it yours: after building the chair, customize it to be your own - paint it, stain it, and add another layer of finish!
DIY Adirondack Chair
This DIY Adirondack Chair is a simple and easy project that requires basic lumber and a few tools. With the help of this tutorial, you can build an Adirondack chair in your backyard or any other place you want. This easy-to-follow video guide tells you everything from selecting a good piece of wood and cutting it down to sanding it with a sander and putting all the pieces together with screws. This is a project that anyone can do.
How to Build an Adirondack Chair (with plans)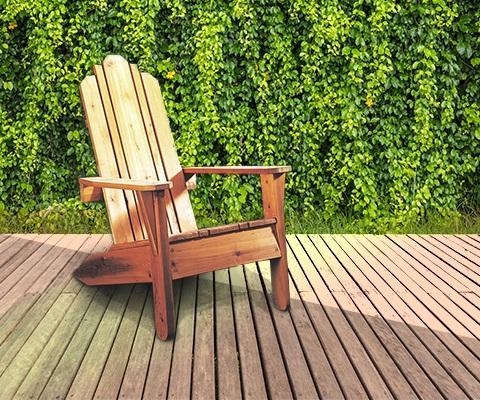 Building an Adirondack chair is a project you can do with your kids. The good news is that Adirondack chairs are straightforward to build, even for inexperienced woodworkers. You simply need to follow the plans and ensure all the measurements are exact, so you're ready to assemble the final product easily! It is simple to build, and you can use these plans or build freely with your own designs. You need the right tools and materials to build the chair, but it will be worth it when it is done!
2x4 Adirondack Chair DIY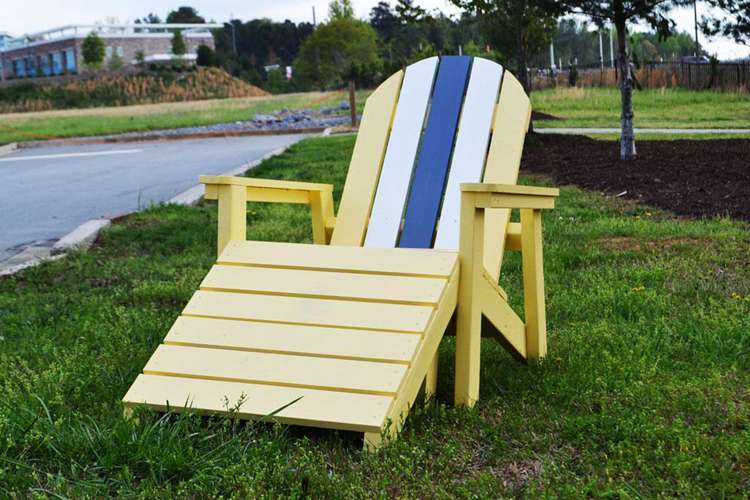 The Adirondack chair is a classic construction that has been around for decades. This DIY design has some added features that make it sturdier and more functional than the average Adirondack. This DIY Adirondack chair is simple, straightforward, and easy to build. Whether you're looking to update your backyard or want a fun project, this simple 2x4 Adirondack chair is just what you need. The extra footstool allows the chair to be used as a reading or coffee table, making it great indoors or outdoors.
How to Build an Adirondack Chair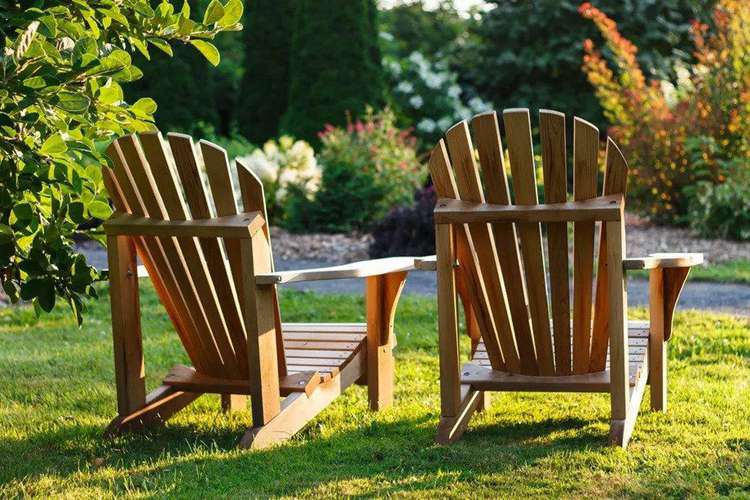 If you love the outdoors and have a lot of time on your hands, this awesome Adirondack chair project is perfect for you. The chair is made from quality wood with quite a few parts that you need to cut and fit together perfectly. This guide will give you all the information you need to build your own Adirondack chair – or dozens! This easy-to-follow DIY project will have you relaxing in the sun faster than you can say "easy"!
DIY Adirondack Chair
This simple Adirondack chair plan is perfect for woodworkers of any skill level. With just a few tools and basic woodworking skills, you can build a highly functional and beautiful piece of furniture that can last for decades. If you enjoy time in the great outdoors but always find the chairs out there lacking something, this is the project for you. It's simple to build and is comfortable on a hot day too!
Ultimate DIY Adirondack Chair With Pull-Out Footrest
The DIY Adirondack Chair With Pull-Out Footrest is a multipurpose chair with a pull-out footstool that you can use for many purposes. This chair is made of premium quality materials and is ideal for outdoor activities like camping and fishing. It requires simple assembly that does not require any special tools or professional skills. It is designed to be sturdy enough for adults but also safe for kids. The lumber can be replaced if it gets old, so this chair will last for generations.
Easy Modern Adirondack Chair DIY
If you want to build your own garden furniture or Adirondack chairs, this tutorial is for you. It walks you through how to build an easy DIY Adirondack chair. Follow the instructions and assembly steps in the video to make your own. Create several comfortable sitting chairs on your patio or deck to have a relaxing get-together with friends and family. You can modify the plan to fit any size you want.
Pallet Adirondack Chair DIY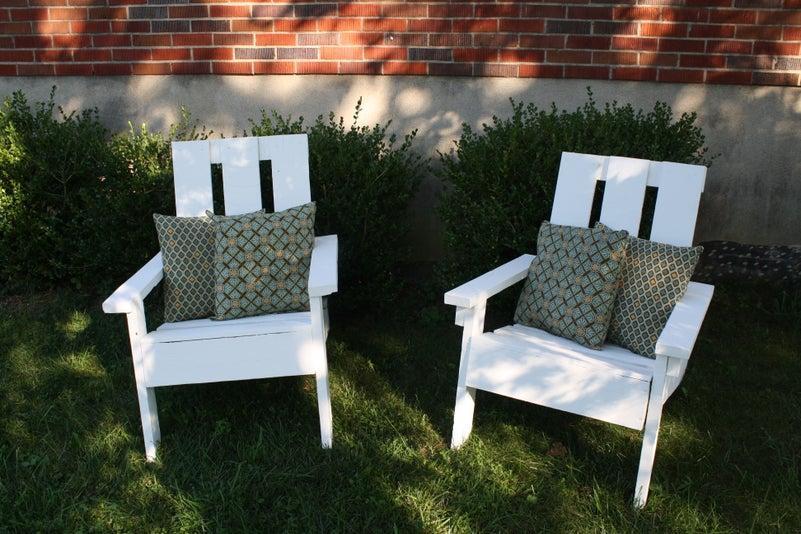 Pallet Adirondack Chair DIY is a project that will give you many hours of fun. The idea behind this pallet chair was to get it done as cheaply as possible, so the effort could be focused on having fun creating it. This is an attractive feature for your garden and backyard. This chair is easy to make and will save you some money. This chair can be moved anywhere in the house you want because of its simple design.
DIY Scrap Adirondack Chair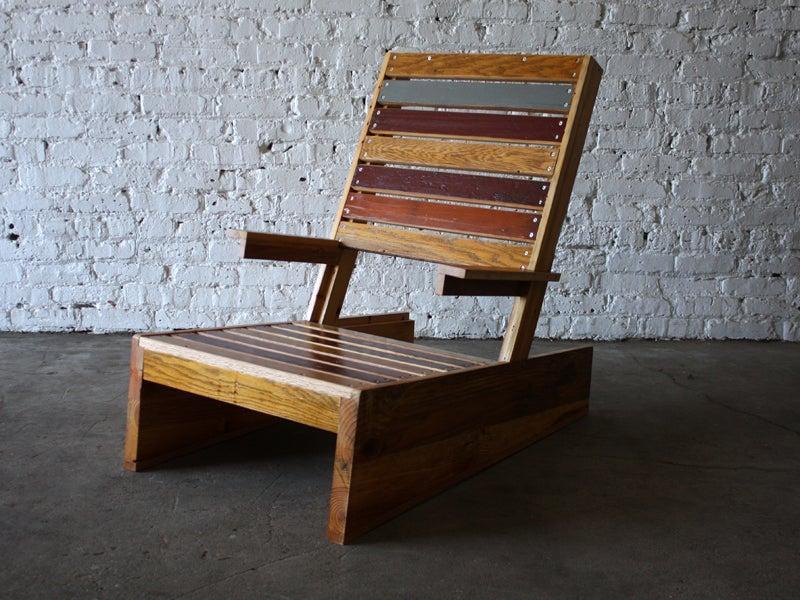 The Adirondack chair is a classic and comfortable design that people love to build. This design uses pallet wood, which is readily available and inexpensive. It's easy to complete, requiring simple tools such as a chop saw and drill. This DIY Adirondack chair is a great project for the average do-it-yourselfer. Using basic tools and materials, you can create a handsome new piece of furniture for your patio or deck in just a few hours.
DIY Adirondack Ski Chair
You can make your own Adirondack Ski Chair with creativity and home-improvement know-how! This makes the perfect addition to your backyard or patio. This DIY Adirondack ski chair is easily constructed and built from readily available materials. It will provide years of comfortable sitting at the end of your deck or patio, under a shade tree by the water's edge, on a sunny beach, or as a last-minute gift for someone special.
You can also go with DIY Morris Chair Ideas
DIY Folding Adirondack Chair
This Adirondack chair is a great addition to any outdoor space. It is simple to build and requires few tools. The best thing about this project is that you can personalize it however you want. You can paint it any color, upholster the seat cushion if desired, and switch out the armrests. A simple wooden folding chair with no frills but comfort and beauty! This project can be an excellent way to save money while creating your own impressive piece of furniture. It is easy to make and only takes a few hours to assemble.
$25 DIY Adirondack Chair
This is an easy-to-build Adirondack chair that's perfect for your backyard or to take on the beach. All you need is a saw, router, and sander to start! Once cut and sanded, attach the pieces together with screws. The project is easy and does not require much cost; for $25, you can make this easily since you do not need a lot of tools and materials. Cutting the pieces is easy; all you need to do is go through the plans shown in this video!
How To Build An Adirondack Chair
Making an Adirondack chair is a DIY project you and your kids will love. There are many different aspects of this wooden design that make it appealing, from practical to decorative. This DIY tutorial teaches you how to build an Adirondack chair, a simple and classic piece of outdoor furniture. You can create this project with a few basic tools and materials in no time! So, this step-by-step video guide teaches how to build an Adirondack chair. This wooden furniture project is easy enough for a beginner but has detailed instructions for experienced craftspeople.
DIY Upcycled Adirondack Chair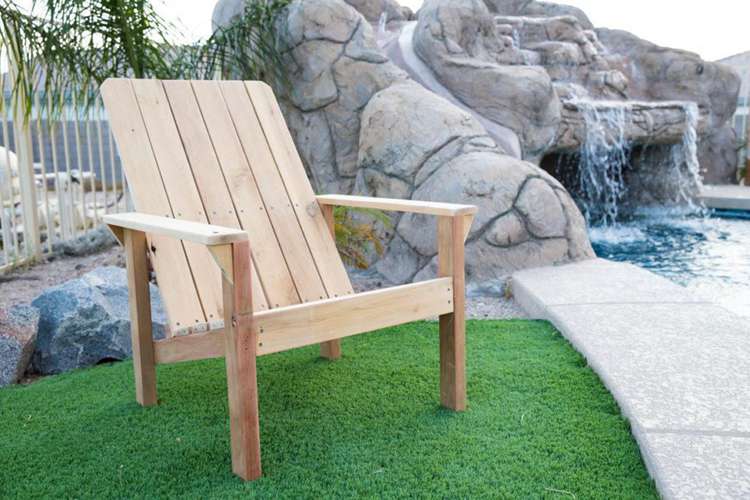 This DIY Adirondack chair is a great way to repurpose old furniture and make something even cooler. It's such an easy project you'll want to make one for everyone in your home, though finding the right sofa for this project might take a bit longer. This amazing upcycled Adirondack chair will leave you speechless. It's almost too beautiful to use in the backyard, but it's a great demonstration of what can be done with something broken and thrown away.
DIY Adirondack Chair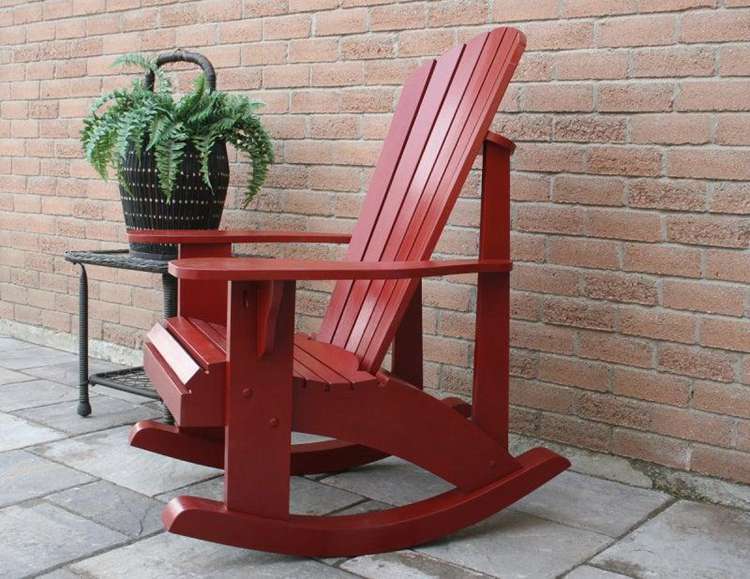 Make your own Adirondack chair with this easy-to-follow DIY guide. Once you have the materials and know-how, building this stylish furniture piece that can be used in any outdoor area is relatively quick. With this DIY Adirondack Chair plan, you can take your relaxation and outdoor lounging to the next level. You will need basic tools and supplies, including a mallet and saw, to assemble this chair. This project is best for those with intermediate carpentry skills; it is also a great way to recycle old furniture into something new and useful.
DIY Wine Barrel Adirondack Chair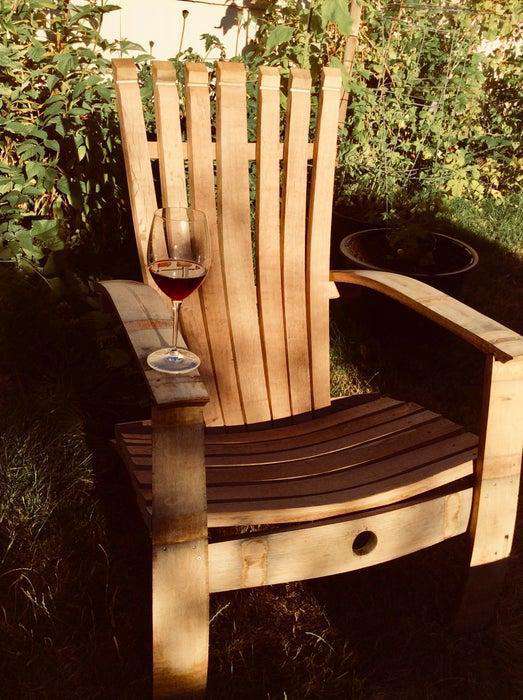 Build an Adirondack chair from scratch using a wooden wine barrel as the base. After disassembling the barrel and cutting it into pieces, you'll assemble the pieces to make your Adirondack chair. You'll also need some screws and a drill to get everything together and keep your wine barrel creation moving right along. This DIY project requires minimal lumber and hardware to make an elegant Adirondack-style chair that will enjoy for many years to come. The DIY Wine barrel Adirondack chair is a great project for outdoors. This chair could be used for seating at a BBQ or even as a side table!
You can also see: DIY Rocking Chair Plans 
DIY Modern Adirondack Chair
This DIY Adirondack chair adds a touch of modern rustic to your garden. This easy, affordable project will be the talk of all your summer BBQs and picnics while also providing sturdiness and comfort to those who rest their weary bones on it. This chair is a modern take on a classic outdoor staple. It's easy to build, can be customized in any way you like, and looks great in any setting. All you need are basic tools and materials, such as pine lumber, exterior finish, exterior glue, and jig saw. Choose your favorite colour for the paint or stain, then add some cushioning for comfort!
DIY Easy Adirondack Chair
Adirondack chairs are the perfect way to relax while enjoying a beautiful day outdoors. But building your Adirondack chair is even better because you will get one of these beloved pieces of furniture for yourself and walk away knowing that you just spent a day working with your hands! You have all the information you need in this DIY Easy Adirondack Chair video with Tips Tricks, Rules, and materials needed to complete this lifelong project.
DIY Adirondack Chair Plans
This chair is perfect for getting relaxed and enjoying nature. It features the classic Adirondack design, real twigs in the seat, and sturdy construction that will last for years. With this DIY Adirondack Chair Plan, you will learn to build a great-looking patio chair. You'll learn how to cut the wood to size and then pre-drill holes where the legs and arms will be combined with screws. Use a jig saw to make the cuts, and then stain or paint your chair any color you like. A drill, miter saw, and sanding block is also needed to complete this project.
How To Build Adirondack Chair From Scratch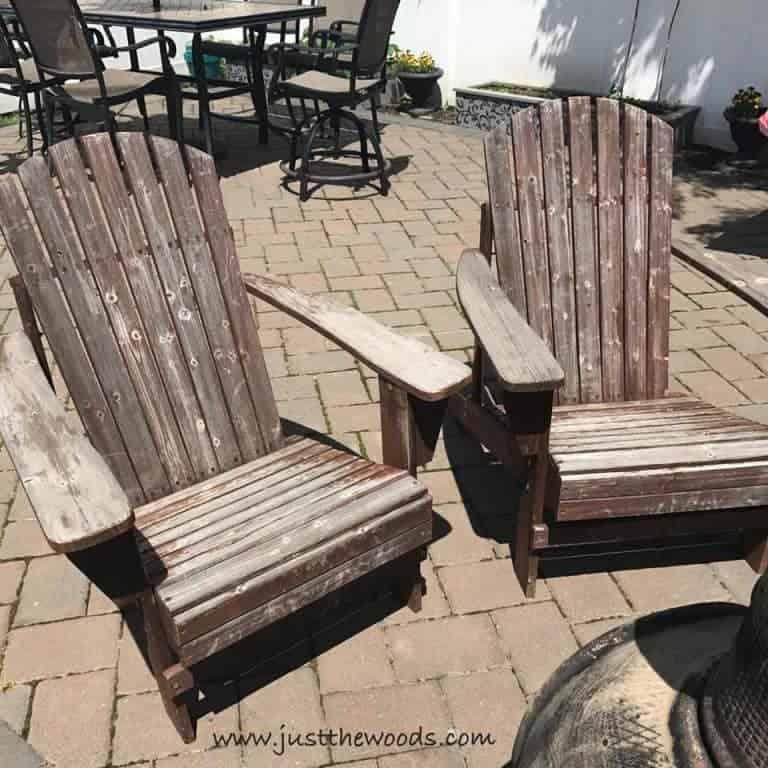 If you love to make things by hand, it might be time to build your Adirondack chair from scratch. It looks very simple and doesn't require too many tools, either. The Adirondack chair is a classic outdoor furniture piece. Learn how to build an Adirondack chair from scratch using this step-by-step tutorial to build your masterpiece. You can make any style of chair you like - This popular wooden folding chair design is perfect for relaxing and enjoying the outdoors.
How To Build An Adirondack Chair With Paracord Seat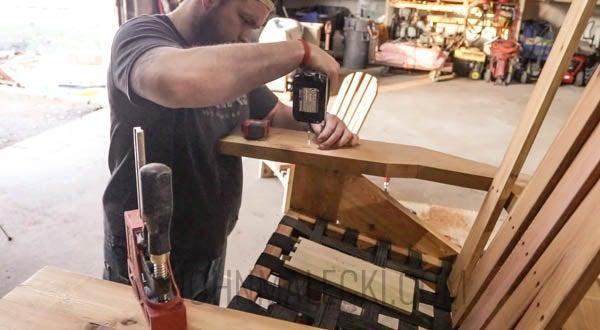 Build a durable, indestructible Adirondack chair that's comfortable and ergonomic with a paracord seat cover in this instructional tutorial. The tutorial starts with discussing how to make the proper cuts before moving on to how to join the pieces together. After you've completed this step, you can move on to the next task: wrapping the chair with a fishing line. The final step is adding a cup holder and footrest. Use this tutorial to learn the steps to build your custom Adirondack Chair. This DIY project can be done with only a few tools at the weekend.
How To Make Adirondack Chairs
Here's your chance to make a piece of furniture that's no-fuss but still looks good. The Adirondack chair can be scaled up or down to the size you want, so take a look at your feet and sit where you'll be most comfortable. If you think about it from the beginning—by planning the length of the armrests and figuring out how long each board needs to be—you can quickly develop a plan for your project. Anyone can do this simple project; the results are a lasting way to enhance your home. With careful planning and accuracy, any amateur woodworker can build an Adirondack chair that can last for years.
Adirondack Chaise Lounge DIY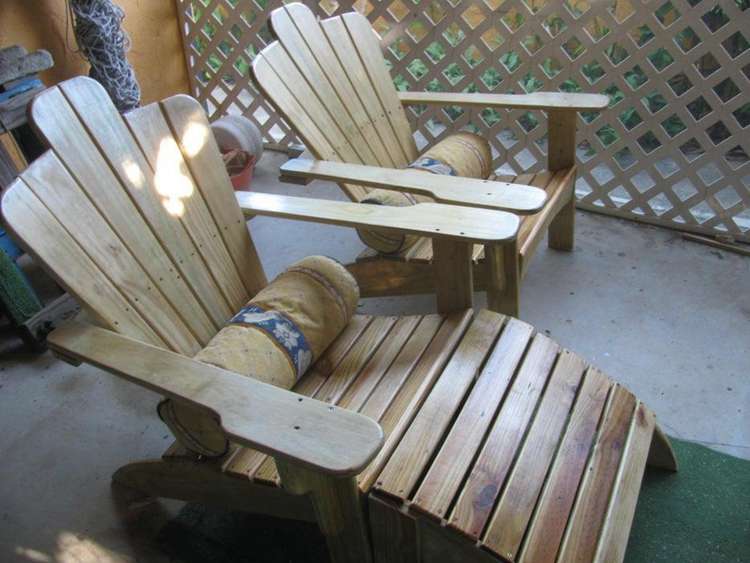 Adirondack chair is one of the best outdoor chair. You can enjoy sitting on this chaise lounge outdoors with a book or a good summer movie while your friends are nearby having fun at backyard barbeques. When you buy it in stores, they come in several sizes, but building one from scratch will give you a sense of achievement and save you money. Let's make an Adirondack chair! It is a great DIY project you can enjoy on your patio or backyard. This Adirondack Chaise Lounge DIY tutorial will show you how to build an Adirondack chair with a step-by-step tutorial.