Crochet Star Blankets Patterns are a great way to stretch your mind and crochet skills. They're also a great solution if you have leftovers from holiday gifts and other projects. You can arrange different colors and patterns to make something unique and beautiful in your home. These Crochet Star Blanket Patterns will be a fun way to create a special baby shower gift. The stars on these blankets would be great for any wintertime baby born and ready for snuggling in the cold weather. These blankets are so easy to make and perfect for beginners! These patterns include a photo tutorial that makes your first crochet project a breeze.
Free Crochet Star Blanket Patterns

Crochet Star Blanket patterns are super easy and make great last-minute gifts for any occasion. Make a crochet star blanket for your family, friends, or even a baby shower gift. Crochet stars are also a great way to add color and design to a living room couch. These six crochet star blankets patterns will make a lovely addition to your home decor. There are so many different styles, making them perfect to use as a throw, baby blanket, or any other project you have in mind. Don't forget the option to use them as rugs and cushions! These crochet star blankets are made from different yarns and pattern styles to suit your desires. The variety of classes includes granny, pennant, and pineapple.
Benefits Of Crocheting Star Blankets Patterns
Crochet Star Blankets Patterns are excellent for both beginners and experienced crocheters. It is a straightforward pattern that requires only basic crochet stitches and techniques. This blanket is perfect for beginners as well as experienced crocheters.
There are many benefits of Crocheting Star Blankets Patterns:
They are easy to make
They are not time-consuming
You can use any yarn you want or have available to you
Crochet Cottage Blanket
Add some sparkle to your home with this gorgeous crochet blanket! The blanket is crocheted in the round with a granny star stitch pattern, and the edges are finished with a scalloped border. The blanket is lightweight and perfect for adding a pop of color and texture to any space. Make one for yourself or a loved one today! With its relaxed simplicity and luxurious feel, this crochet Cottage Blanket is sure to add warmth, color, and character to any living space. From cuddling up on the couch to snuggling in bed, this crochet blanket is too good not to be shared with family, friends, and loved ones.
Crochet Star Stitch Afghan
Star Stitch Blanket is a beautiful blanket perfect as an accent piece, table setting runner, and more! Made with 100% Acrylic yarn, it is machine washable and dryable for easy care. Color options are available in multi-colored stars or white stars on pink, blue or grey backgrounds. This Star Stitch Afghan pattern features a simple crochet technique called Star Stitch, which is perfect for beginners who want to practice this stitch or even make it their first project!
Star Stitch Baby Blanket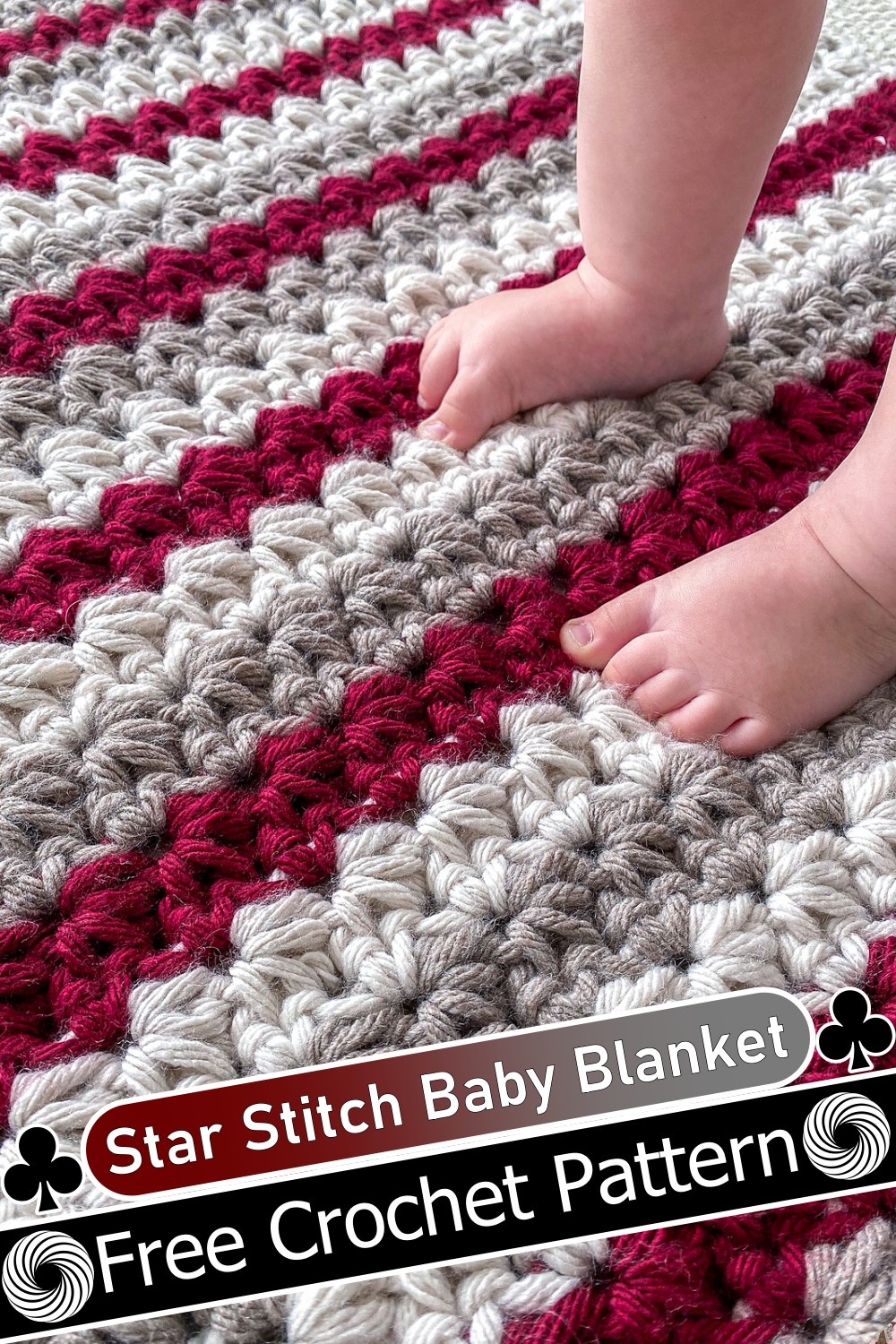 This Crochet features a star stitch pattern that's easy to do and creates a beautiful texture. The Puff Stitch makes the stars pop while the chain space adds the dimension of texture. It's a great blanket to use when you want to show off multiple colors of yarn or as an accent piece in your living room or bedroom. It can also use as a baby blanket, even as a throw for adults! This Star Stitch Baby Blanket is so soft and snuggly that you'll never want to put your little one down!
Crochet Valentina Bed Runner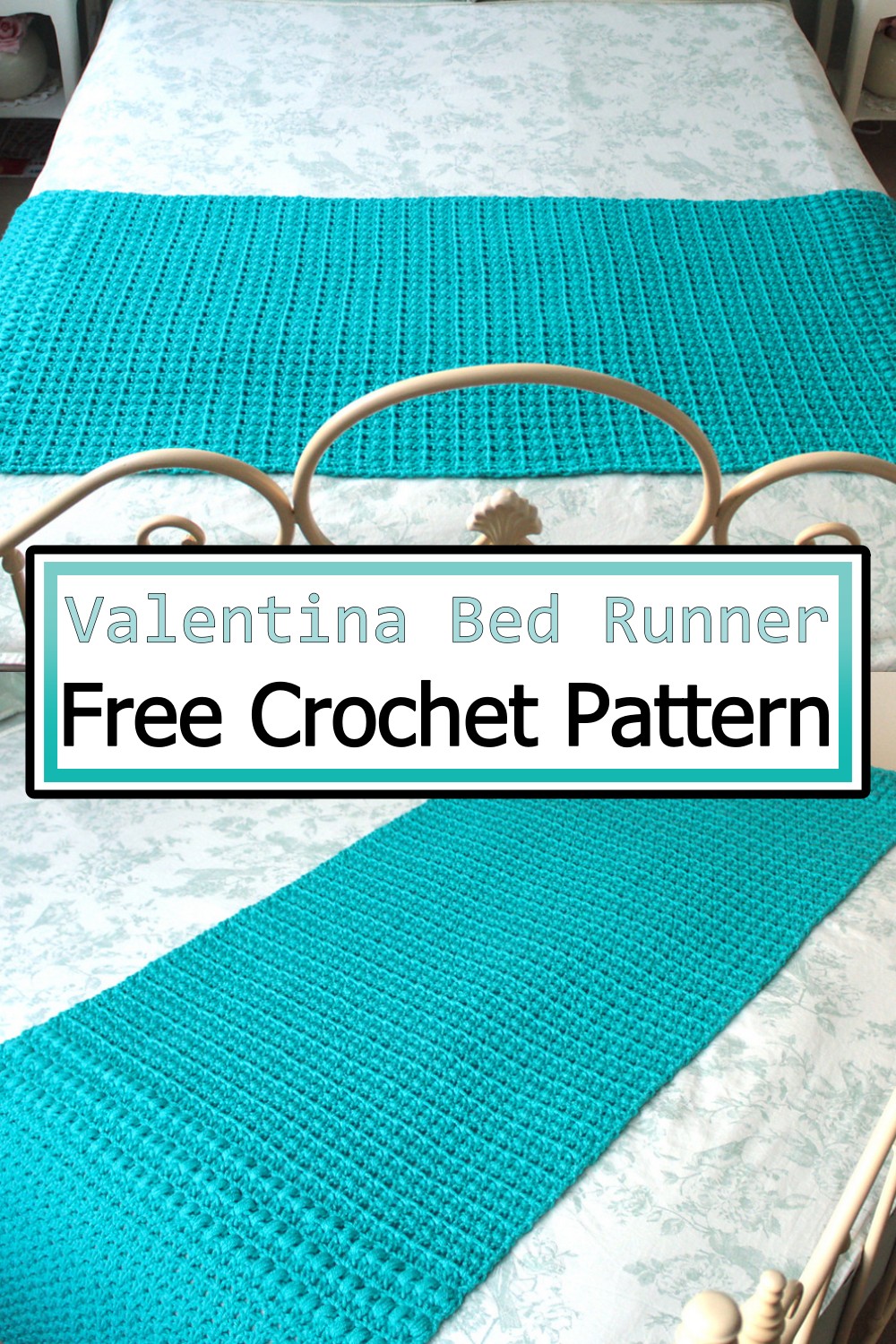 This Valentina Bed Runner is the perfect addition to your bedroom. Made from 100% cotton, this throw is soft and comfortable for a good night's sleep. Its neutral hue and vibrant pattern add a cheerful vibe to your bedroom. This blanket is made with a unique crochet technique, drawing on your creativity and imagination. The blankets feature a variety of shapes in varying sizes, providing the perfect canvas for your next masterpiece. The blanket is safe for all cribs, will not tangle, and has no rough edges making it ideal for babies and toddlers. Style it on your crib or change the table to add warmth and decor.
Big Bloom Theory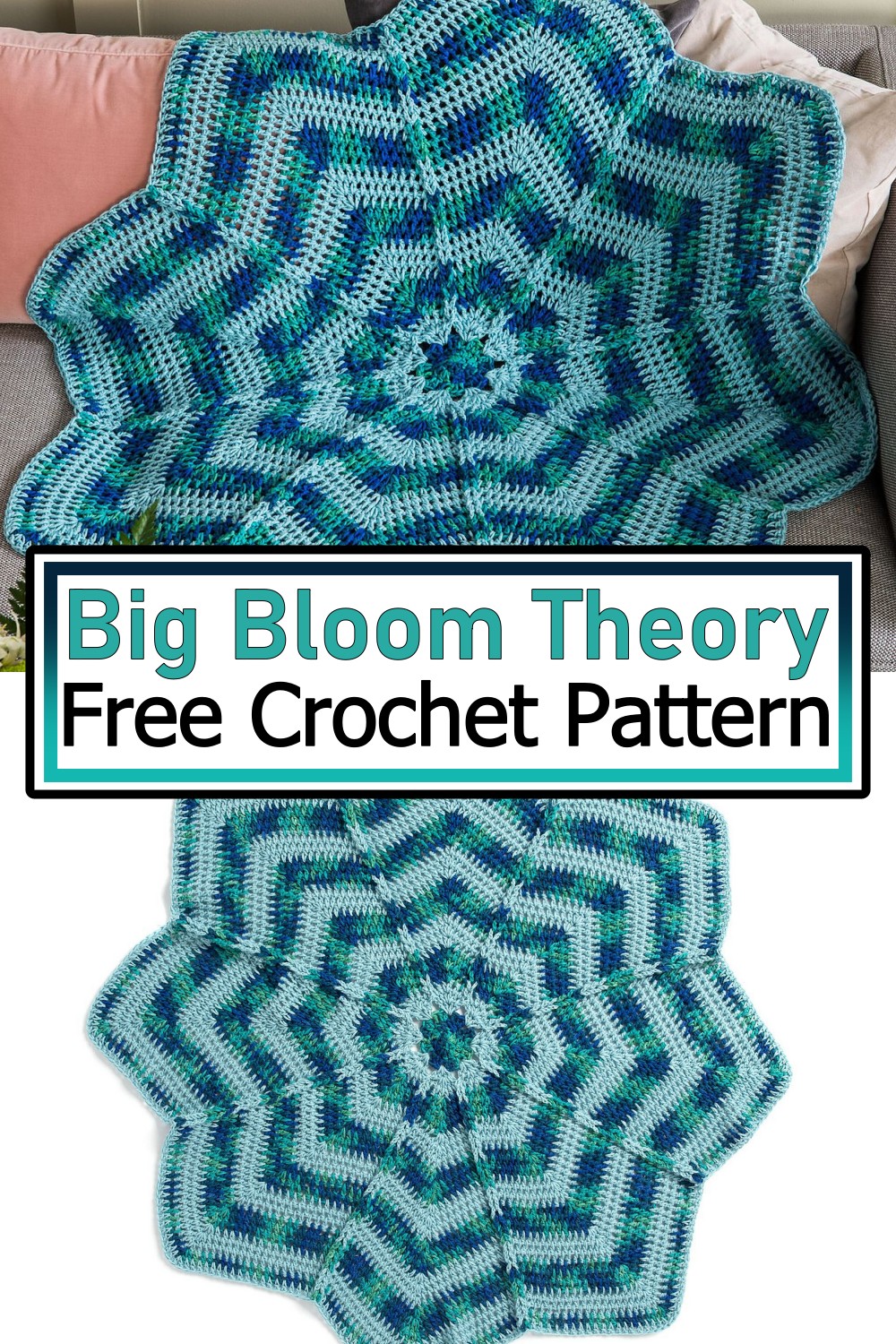 Stay warm and snug in a luxurious blanket. It has a beautiful soft texture and modern design and is the perfect accessory for any room. This piece is guaranteed to eliminate any bad vibes and is ideal for cuddling up under during a rainy day or when you're having trouble sleeping at night. This Big Bloom Theory blanket is soft and cozy, perfect for snuggling up on chilly nights or watching TV by the fire. Handcrafted with the finest 100% cotton, this blanket is soft and breathable for a baby's delicate skin.
Sawtooth Star Afghan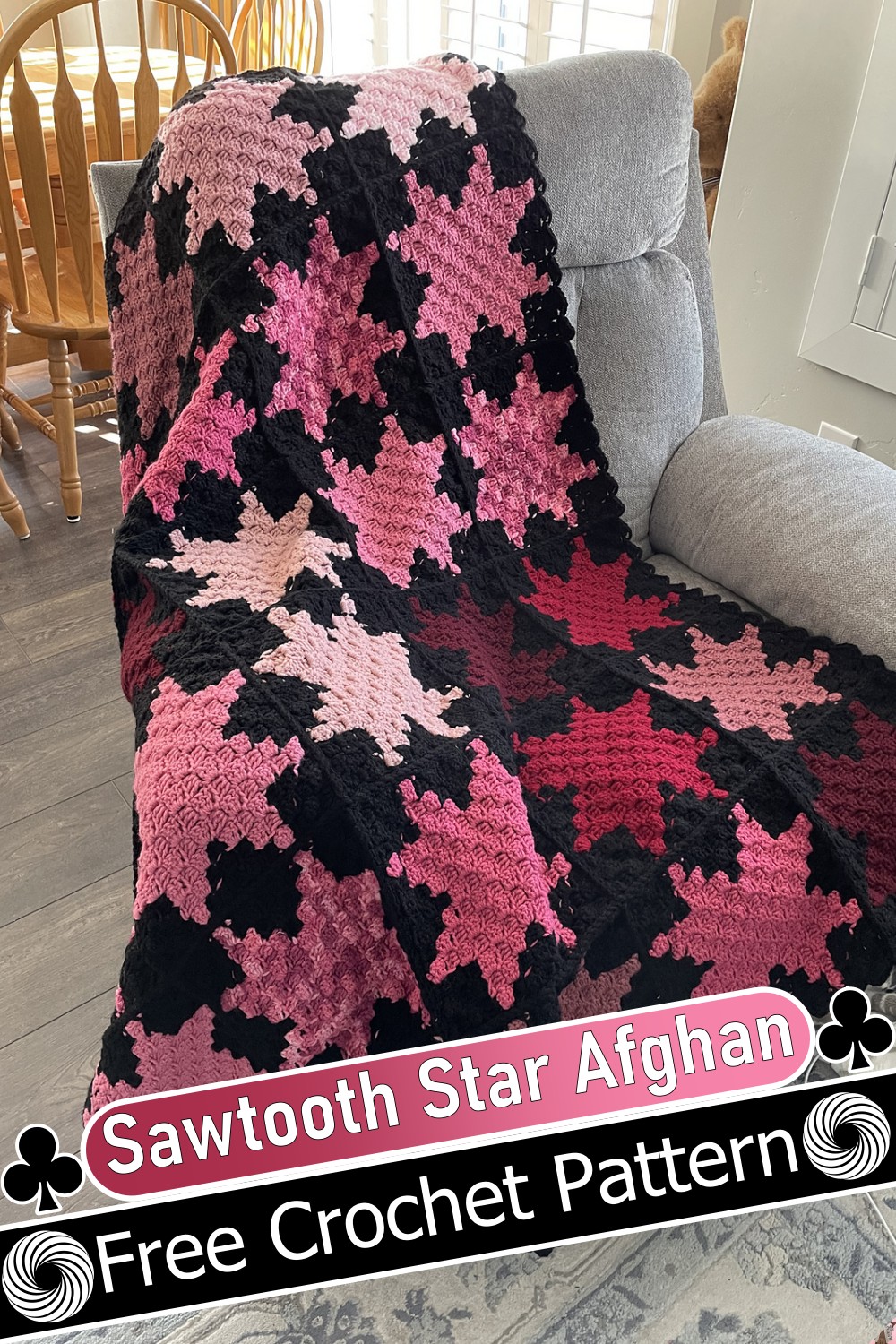 This Sawtooth Star Afghan crochet blanket is the perfect addition to your home. Crochet in bright, happy colors, this afghan is a fun project and sure to be a show stopper at holiday gatherings or any time you need a quick gift or home accent. You can crochet this blanket in any size and color. They are perfect for all levels of crocheters, from beginners to advanced. This pattern is also great for using up leftover yarns from past projects. All you need is one skein of yarn to make this blanket.