Are you looking for a new crochet project that's fun and practical? Crochet neck warmer patterns will be the best choice; they are a simple accessory for chilly winter days, but they're versatile enough to be worn in various styles. Crochet is also a great way to use leftover yarns from other projects, so if you don't have the perfect shade of red or blue, you can use up the scraps of your favorite colors. They're also easy to personalize: if you want to add stripes or frills, add them! To make things even easier, We've narrowed down some different free crochet patterns for neck warmers that are sure to keep your neck extra cozy this winter.
Easy Crochet Neck Warmer Patterns

Neck warmers are the simplest of accessories, and that's why they're so perfect for someone who's just learning to Crochet. They are a great project for beginners to practice the basic stitches with, and they're also incredibly useful, even for advanced crocheters. If you need a quick gift, crocheted neckwarmers are so versatile and stylish that they're an excellent choice. They're easy to customize by adding a strip of color in a contrasting shade or by making it lacy or textured with a different stitch pattern. So, If you want something more delicate and light, try out one of these Crochet Neck Warmer Patterns below!
Easy Elegant Neck Warmer Crochet Patterns
Crochet neck warmer patterns are very popular and for a good reason. They are easy to make and work great for keeping your neck warm. Crochet neck warmer patterns are a great choice if you're looking for a new winter project. Here are some benefits of crochet neck warmer patterns:
They're easy to make
They're portable
There are many different styles available
They can be used as a scarf or cowl
Crochet Ribbed Neckwarmer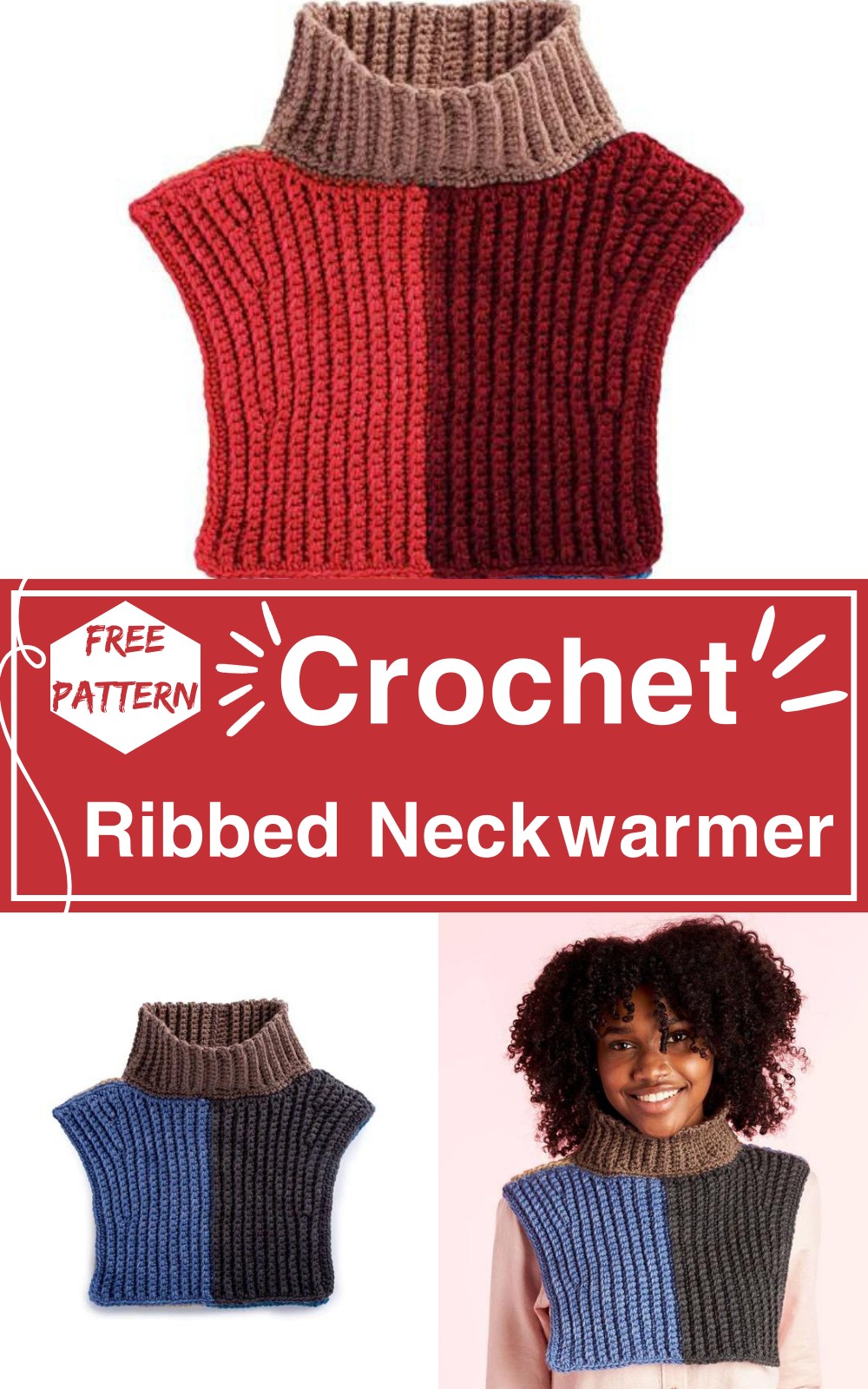 This crochet neck warmer is a great accessory that fits well under a coat or over the top. It not only covers your neck but also protects your chest, making it a perfect accessory to face chilly winter days and snow adventures. Using short rows helps mold it around the shoulders nicely while avoiding extra bulk under your winter clothing. While it offers two color options, feel free to experiment with your creativity.
Crochet Ribbed Neck Warmer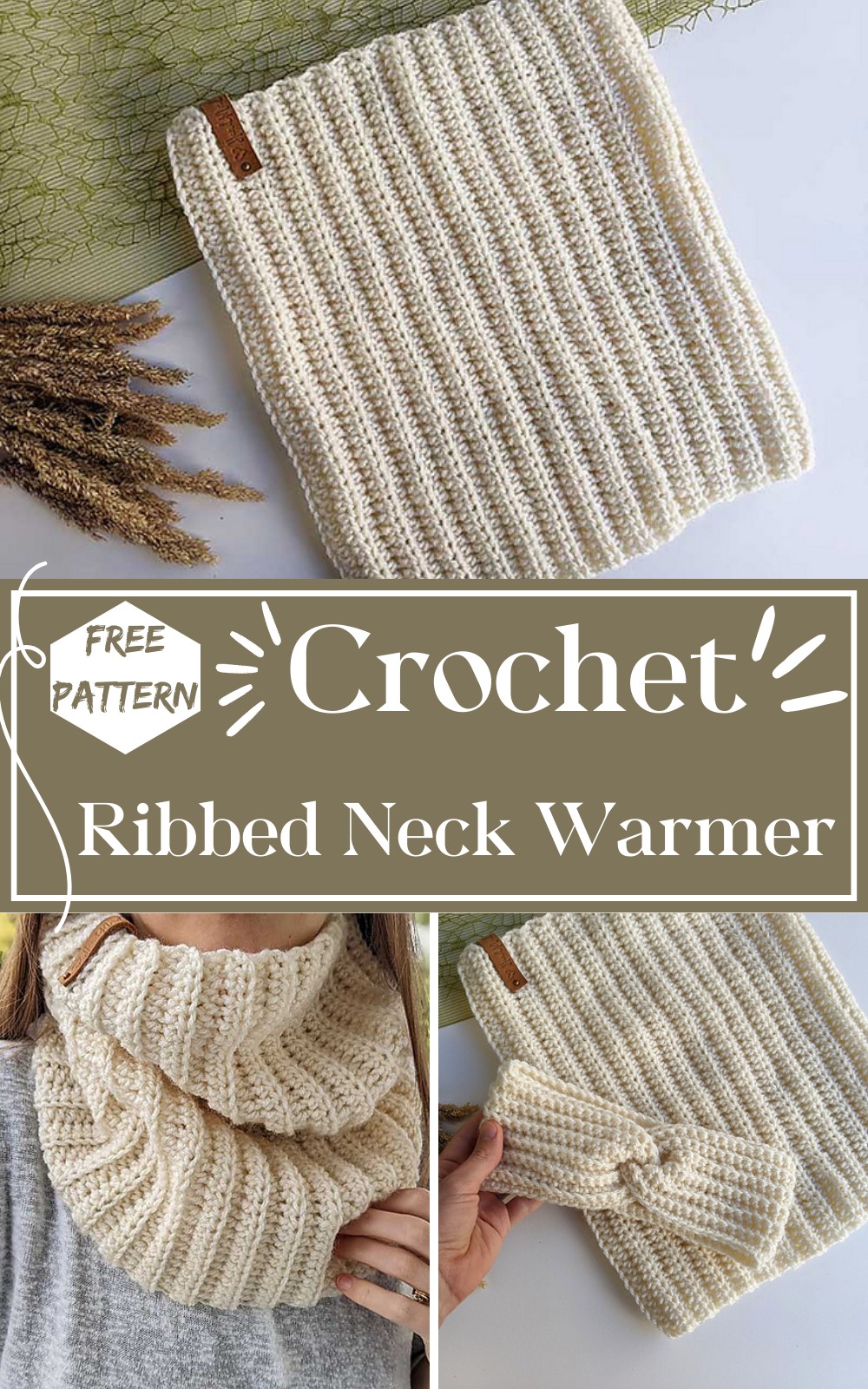 Get prepared for the cold with this crochet neck warmer that is not bulky but has a thick texture. It's big, customizable, and snug enough to cover your ears and bury your nose during late breezy weather. Besides its warmth and coziness, the pattern is attractive and easily complements every outfit. However, the pattern also offers the ribbed ear warmer, completing your winter looks and make a perfect set of gift!
Crochet Bobble Neck Warmer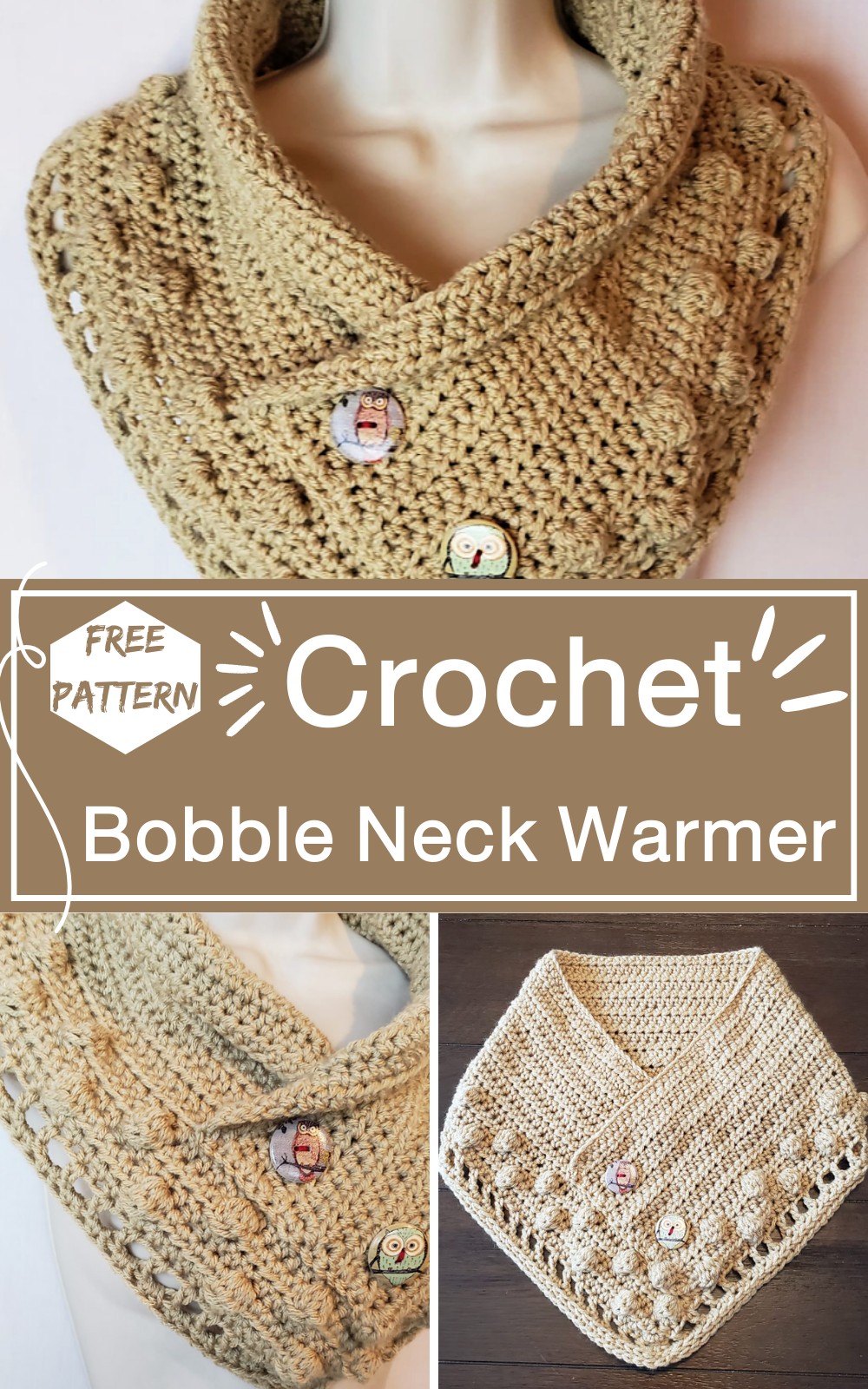 Do you strive for style in everything? Try this free, boho-styled crochet bobble neck warmer. The design features a lacy pattern, owl-printed buttons, and standout bobble details to create a uniquely chic piece. It's a simple, fashionable gift or a warmth-giving accessory for chilly days. Plus, To make this crochet Neck Warmer, you will use just one skein of yarn and a single size H, 5.00mm crochet hook.
Crochet Chrissy Neck Warmer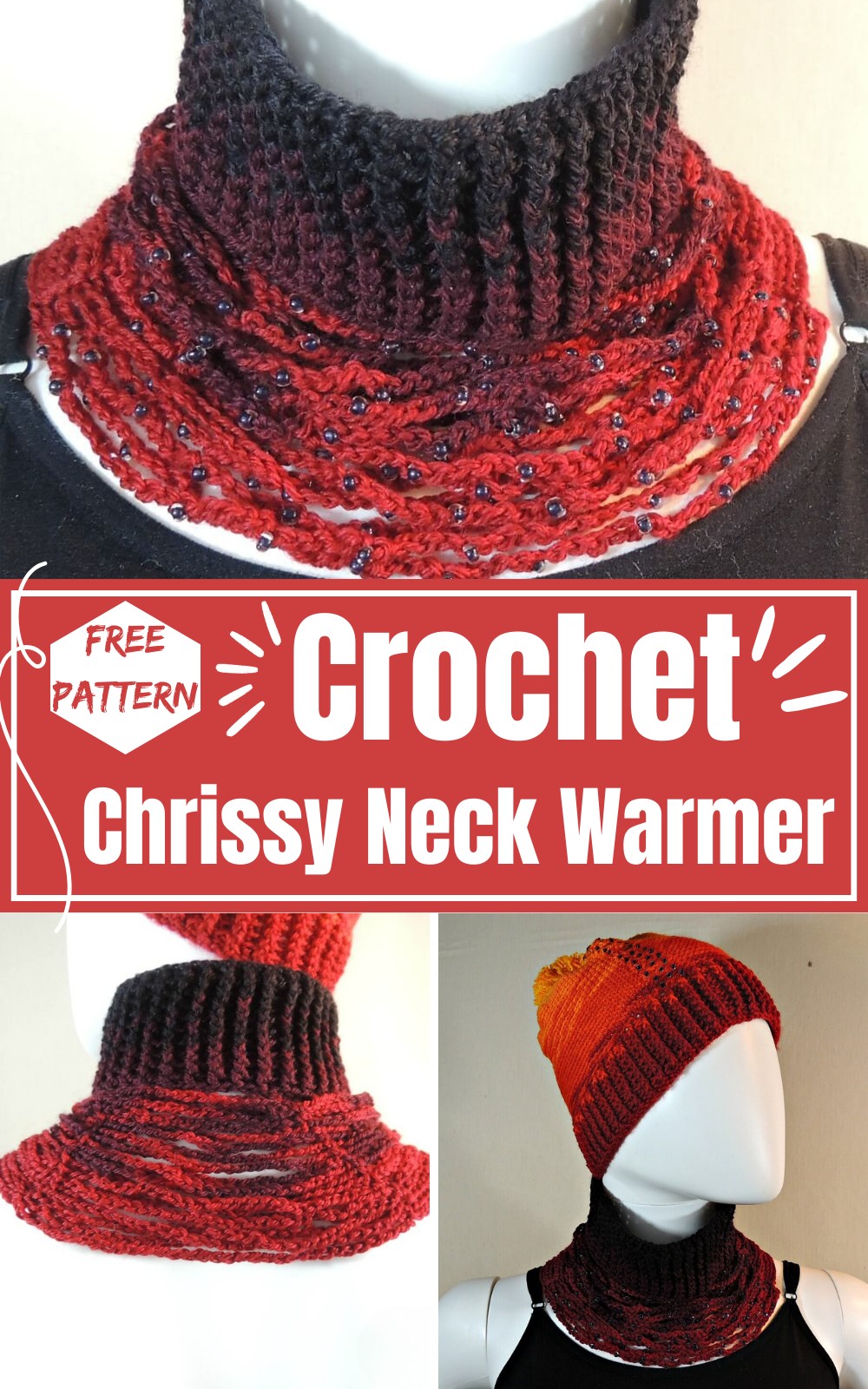 The Chrissy neck warmer, inspired by the Ellen Turtle-neck-lace, combines knitting and crochet techniques. This winter accessory features a thick border that keeps your neck cozy while the lacy, beaded fibers add a stylish touch to your ensemble. Using Fiber Optics yarn, this neck warmer showcases a captivating color transition while remaining lightweight. Whether you wear it over a top or any other outfit, this crochet accessory ensures warmth and style!
Knit look Neck Warmer: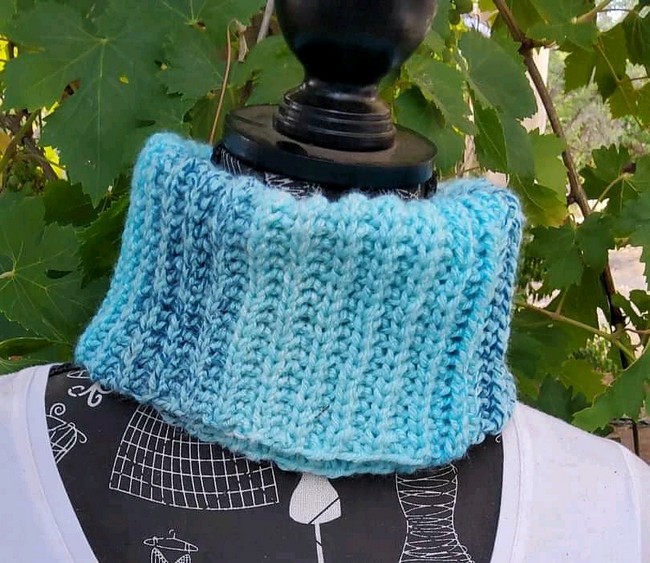 This is a quick and easy crochet pattern for a knitted-look neck warmer. It's perfect for fall mornings when you need to pick up the pace to avoid feeling chilly on your morning commute. This crochet neck warmer PatternPattern is the perfect project for beginners. It looks like you knit it, but it's all Crochet! You can make these in any color and customize them as much as you want. The possibilities are endless!
Materials
Worsted weight yarn – 100g.
6.0 mm crochet hook
Tapestry needle
Scissors
Abbreviations
Ch: Chain
Yo-Slst: Yarn over Slip stitch: yarn over insert to hook into a specified stitch, yarn over pull through (three loops on your hook), pull the first loop on your hook through the remaining two loops to complete the stitch.
BLO: Back loops only
One Skein Granny Rows Neck Warmer: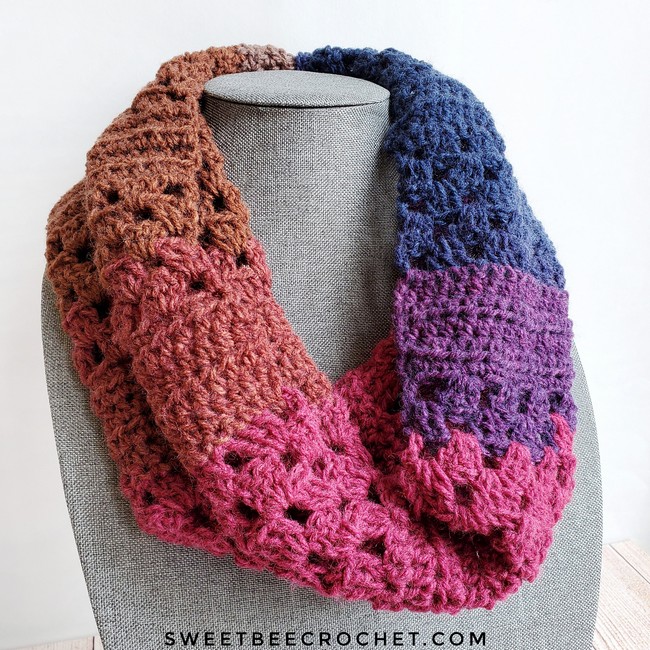 Are you looking for a fast, fashionable, and easy-to-make crocheted neck warmer? One Skein Granny Rows Neck Warmer is the perfect PatternPattern for you! With simple granny stitch crochet, this scarf works up so quickly. It's warm & cozy as well as classy and fun. This easy-to-crochet neck warmer will keep you warm during cold winter days and makes an excellent gift. The PatternPattern is written and includes step-by-step instructions with many pictures to illustrate each step.
Materials
– 1 cake of Lion Brand Mandala. Approximately 291-292 yards are required. I used the "Griffin" colorway
– 5mm hook (I used my Furls Odyssey)
– Measuring tape
– Yarn needle
– Scissors
Abbreviations
CH – Chain
SK – Skip the next stitch or cluster
SC – Single Crochet
HDC – Half Double Crochet
DC – Double Crochet
Easy Neckwarmer:
This easy crochet neck warmer PatternPattern is perfect for those who are going outside or in cold climates. It uses basic stitches and can be easily created in any color combination. You can make your own unique one using different weight yarn and hook sizes. This easy neck warmer is perfect for showcasing some of your favorite crochet motifs and creating a warm and stylish look that fits in with all sorts of outfits. Make it in fun colors, keep it simple, then show it off during the chilly months!
Materials
Yarn: King Cole Acorn Aran. (affiliate link) 100 g (3.52 oz) and 216 yds (198 m). 80% Premium Acrylic, 20% Wool. Medium (Aran) Weight Yarn [4]. Machine wash at 30-degree water, gentle cycle. Dry flat.
Colors: 1 skein Rain Cloud (4951) (affiliate link)
Hook: 6 mm (J) Furls Streamline Cookie. (affiliate link)
Finished Project Yardage: Child Neck Warmer: 33 g (1.2 oz) and 71 yds (65 m).
Scissors, Yarn Needle, Stitch Marker
Abbreviations
bl – back loop
ch – chain
ch1sp – chain 1 space
dc – double crochet
g – grams
m – meters
oz – ounces
R – row
rem – remaining
sk – skip
sl st – slip stitch
st/sts – stitch/stitches
yds – yards
* to **– Repeat the instructions between the asterisks the number of times indicated. This repeat will contain multiple instructions.
[] – at the end of the row – the total number of stitches
() – important notes AND sets of stitches to be worked within one stitch or space
Warm Spice Neck Warmer: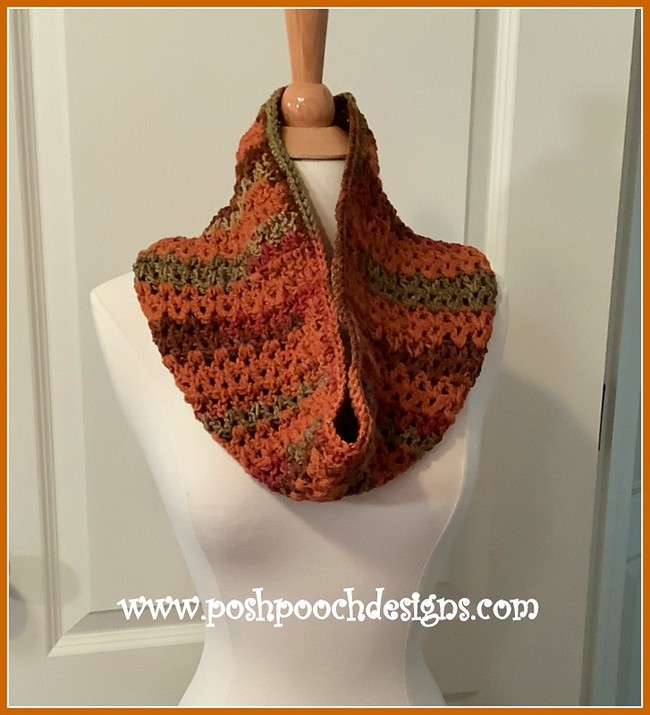 This is the Warm Spice Neck Warmer, the perfect accessory to keep you warm this winter! This PatternPattern works up quickly and is a great project for beginner crocheters. It's fluffy, soft, and warm, making it the perfect neck warmer. This Crochet Neck Warmer Pattern is an awesome and quick project to make up. It's great for men, women, or children and can be made in any color.
Materials
Crochet Hook – I / 5.50 MM
Yarn- Med (4) C1 - 2 oz. Solid - I Love This Yarn- Burnt Pumpkin
 C2 - 2 oz. Fall Variegated - I Love This Yarn- Autumn Stripe
Yarn Needle
Abbreviations
Chain (Ch)
Single Crochet (sc)
Double Crochet (dc)
Skip (SK)
Change to (chgto)
V Stitch (Vst) dc, ch1, dc in the same st
Cozy Travels Neck Warmer: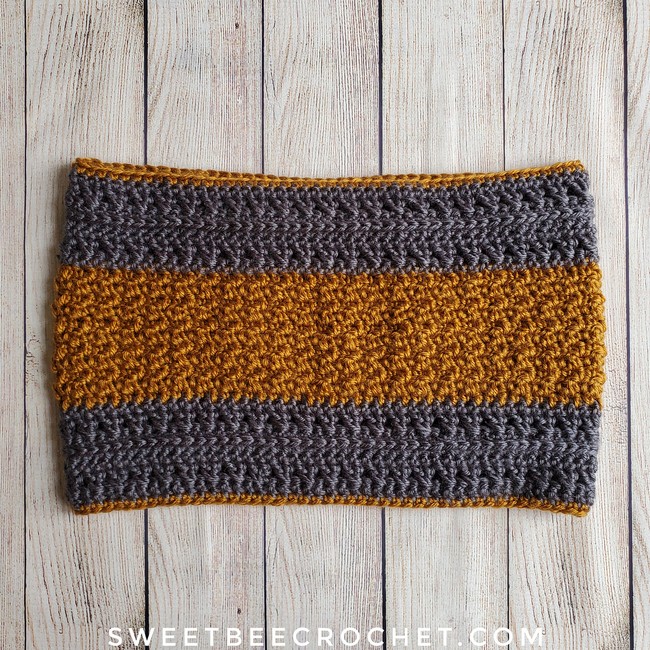 Materials
–  Approximately 202 yards (total) of worsted-weight acrylic yarn in two colors. I used Furls Wander yarn in the colorways Cobblestone (Colour A) and Thatch (Colour B)
– 5mm hook (My Streamline Ebony was a dream to use with the Wander yarn)
– Yarn needle
– Scissors
Abbreviations
CH – Chain
SK – Skip
SS – Slip Stitch
SC – Single Crochet
DC – Double Crochet
Lovely Lemon Neck Warmer: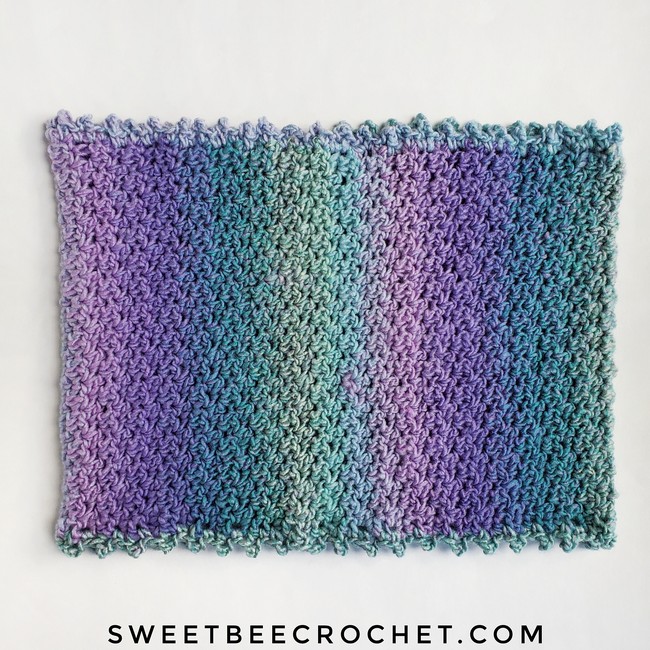 This crochet pattern is for a very special neck warmer for the cold months of autumn and winter. It's worked in double crochet rows and finished with a nice loop around your neck to keep you warm... With its small size, it fits snugly around your neck and also keeps your ears warm. The crochet pattern is simple and easy to follow. This is a perfect accessory to add to your wardrobe this winter!
Materials
– 1 cake of Lion Brand Ferris Wheel yarn (the pattern uses approx. 241 yards). I used the "Cotton Candy" colorway. This yarn is a worsted weight 4.
– 5mm hook (I used my Furls Streamline Ebony hook)
– Yarn needle
– Scissors
Abbreviations
CH – Chain
SC – Single Crochet
SC/PCT – Single Crochet with Picot Stitch
DC – Double Crochet
Bobble Ridge Neck Warmer: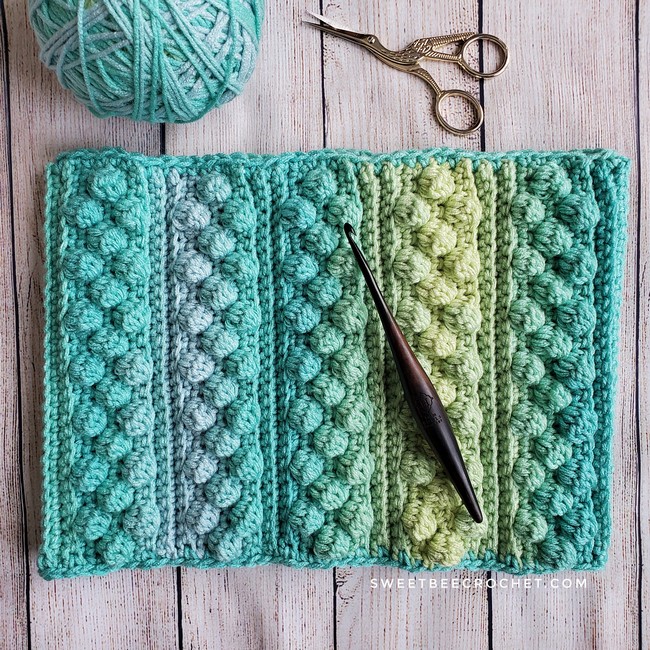 This crochet pattern for the Bobble Ridge Neck Warmer is a quick and easy crochet project that works in no time. The body of the neck warmer is worked in single crochets and chain stitches, while the bobble ridge will give it a fun textured look and keep you warm. This PatternPattern is considered an intermediate skill level because it uses Slip Stitches. Use this guide to learn more!
Materials
Approximately 290 yards of Red Heart Super Saver Ombre. The colorway seen in the photos is called "Seaside."
5mm hook (I used my Furls Streamline Ebony hook)
Yarn needle
Scissors
Measuring Tape
Abbreviations
SS- Slip Stitch
CH – Chain
SC – Single Crochet
BLSC – Back Loop Single Crochet
BO – Bobble Stitch
The Fleur Neckwarmer: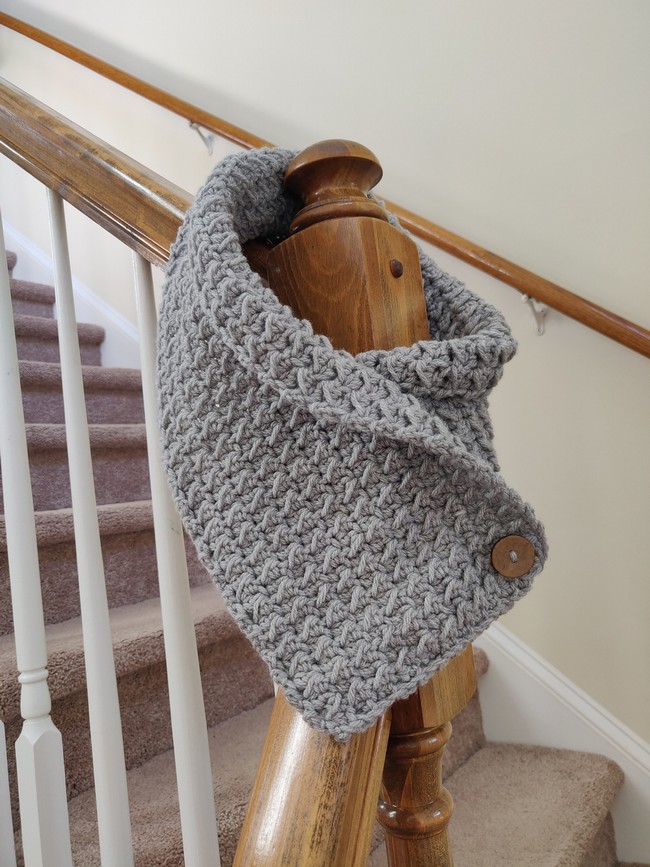 This is a great beginner pattern! It includes a lovely, easy-to-follow written PatternPattern, photos, and an instructional tutorial. The Fleur Neckwarmer is a simple rectangle that you can easily add a button closure to create an infinity scarf. This crochet project is perfect for fall, winter, and chilly spring days, but you'll make them year-round. It can go with almost any outfit or mood with endless color options!
Materials
J – 6.oo

 

mm crochet hook

Medium weight (#4) yarn – Approx. 253 yards – I used 

Impeccable Yarn in Pale Gray (Michaels)

Yarn needle

Scissors

Stitch marker (optional)

Measuring Tape

1 button Approx 1 inch ( Have fun with this one!)
Abbreviations
CH – 

chain

ST 

– stitch (stitch space)

Sl St – 

slip stitch

HDC

 – half double crochet
Ombre NeckWarmer: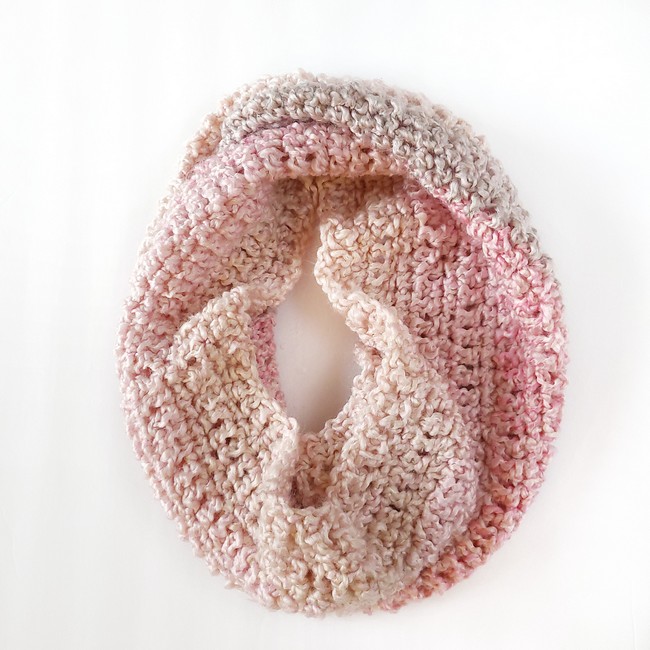 Sweeten up your wardrobe with a gorgeous ombre neck warmer. Worked in the round, this cozy accessory is perfect for protecting your neck and keeping you warm when temperatures drop. The lightweight yarn is easy to work with, and the crochet pattern features a pretty color fade that looks amazing against any outfit. This PatternPattern is a great project for beginners; you can use your favorite colors of yarn and learn with this crochet pattern to create a beautiful and versatile accessory that can be worn as a neck scarf or cowl!
Materials
Less than 185 yards of Homespun Stripes New Look or any bulky five yarn
K 6.5 mm crochet hook
yarn needle
measuring tape
scissors
Abbreviations
sc = single crochet
dc = double crochet
sl st = slip stitch
rep = repeat
ch = chain
TNH Ear Warmer & Cowl: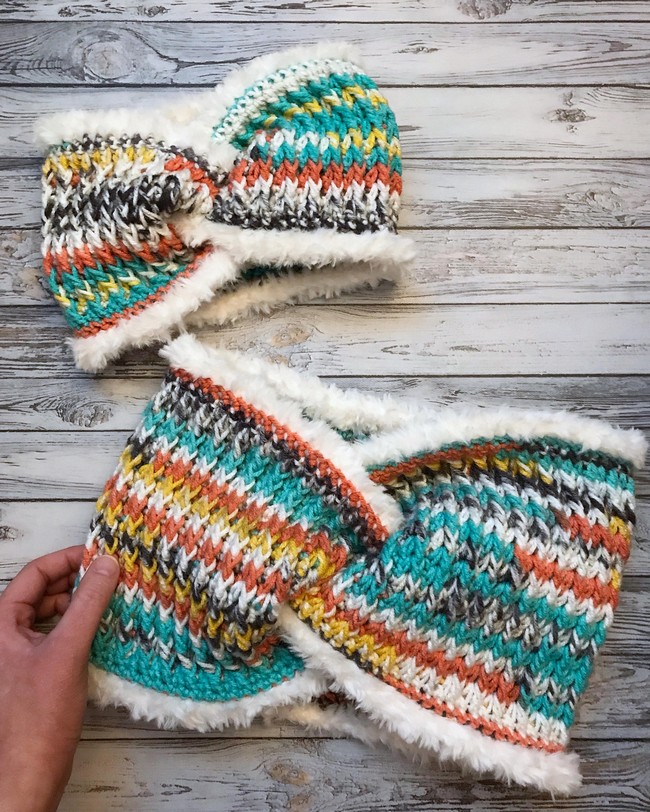 Knitting is a great hobby, but it cannot be easy to start. Crochet is a fun and easy alternative. Crocheting is simple and doesn't require any prior knowledge, so anyone can learn how to crochet! So, Let's make something warm to keep you cozy! This cute crochet cowl is easy to make and adds a great finishing touch to any outfit. Wear it left loose around your neck or pulled tight.
Materials
Size I / 5.5 mm crochet hook
Scissors
Yarn Needle
Measuring Tape
Size 4 yarn
Abbreviations
CH  chain
ST  stitch
SLST  slip stitch
FL  front loop
SC  single crochet
DC  double crochet
FPDC  front post  double crochet
YO  yarn over
Picot Me Up Ear Warmer & Cowl Set: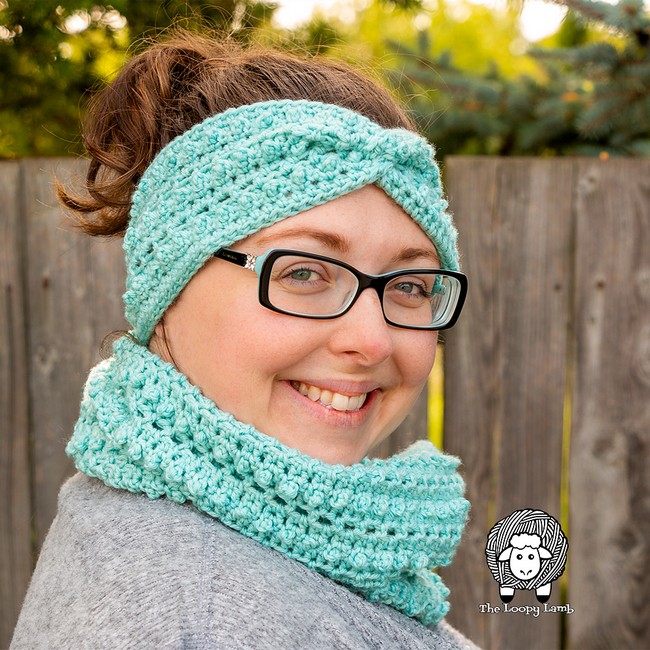 A crochet pattern to help you create your crochet ear warmer and cowl set. Perfect for cold winter weather, this cozy set will keep your ears warm and make you look stylish! It's made with super soft cotton yarn and includes detailed instructions on creating the double crochet picot edging in the PatternPattern. The finished project will make a great gift or accessory to keep you warm during colder weather.
See More: 15 Crochet Headband Patterns For Beginners
Materials
5.0 mm (H) Furls Crochet Hook
202 yards/185 meters (3.2 oz/91g) of Swish Worsted from We Crochet in color Wonderland Heather
Tapestry Needle
Scissors
Abbreviations
CH = Chain
FDHC = Foundation Half Double Crochet
FO = Finish Off
HDC = Half Double Crochet
PSC = Picot Single Crochet
SC = Single Crochet
SK = Skip
SL ST = Slip Stitch
ST = Stitch
Bobble Edge Neck Warmer: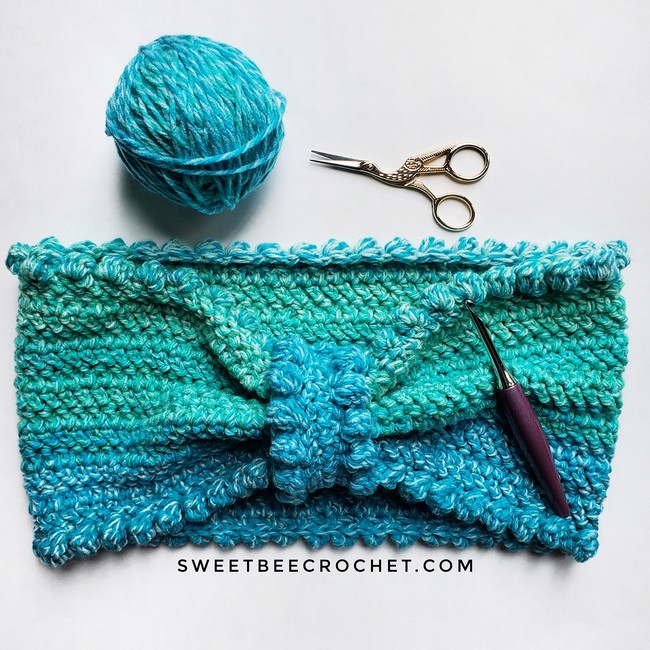 This crochet neck warmer pattern is a great addition to your winter wardrobe. With a bobble edge, it's warm, cozy, lightweight, and flattering. The unique design makes this an excellent accessory for any outfit! This crochet neck warmer is the perfect accessory for an active day in the cold weather. Designed with a bobble border, it's very easy to make and is stylish, too! So, Keep your neck warm with this bobble edge neck warmer. This free PatternPattern is perfect to Crochet while watching TV or in the car.
Materials
– One cake of Red Heart Roll With Tweed
– 6mm hook
– Yarn needle
– Scissors
– Button with appropriate thread and needle (optional for modification)
Abbreviations
SS – Slip stitch
CH – Chain
SC – Single Crochet
HBDC – Herringbone double crochet
BO – Bobble stitch
Simply Devine Neck Warmer: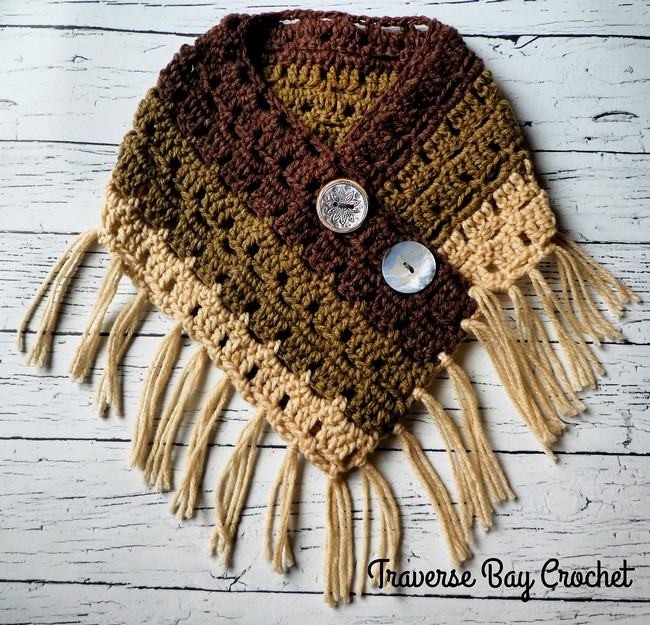 The Simply Devine Neck Warmer is a cozy accessory that will keep you warm and looking great. Worked in just three skeins of bulky weight yarn, it's the perfect project for last-minute gifting or to keep yourself warm this winter. So, Make this Simply Devine Crochet Neck Warmer for your loved one today! This is a quick and easy pattern to make, great for beginners looking to move on from amigurumi or starting on their first crocheting project.
Materials
H hook, 5.00 mm
Medium worsted weight yarn, I used Yarnspirations Bernat Pop in "Hot Chocolate," 5 oz, 280 yards
2 large buttons, approx. 1.5″
Blunt needle
Abbreviations
ch- chain
HK- hook
SK- skip
sp- space
sc- single crochet
dc- double crochet
Asha Cowl:
This Cowl Pattern is a super quick and easy crochet project perfect for the beginner - suitable for anyone who has mastered the basic stitches. Using a larger hook, you will need sport weight or regular worsted weight yarn. This is easy and fast so that you can make it in just a couple of hours! This is a fun, simple, and stylish design that anyone can make. An easy crochet project to make in one evening!
Materials
 Lion Brand Heartland (weight: 4/Medium - 251 yards, 5 oz)
- Isle Royal (#136-189) - 1 ball
- Acadia (#136-098) - 1 ball
 8 mm double-ended Tunisian crochet hook
 Yarn needle
 Stitch markers (optional)
Scissors
Abbreviations
fp - the forward pass
ks - knit stitch - Insert hook in the space between the two vertical bars of the next stitch, and pull through into a loop on the hook.
Rp - return pass
TRS - Tunisian reverse stitch - Insert hook in the vertical back bar, yarn over, and pull through the vertical bar into a loop on the hook.
yo - yarn over
Blackberry Cowl: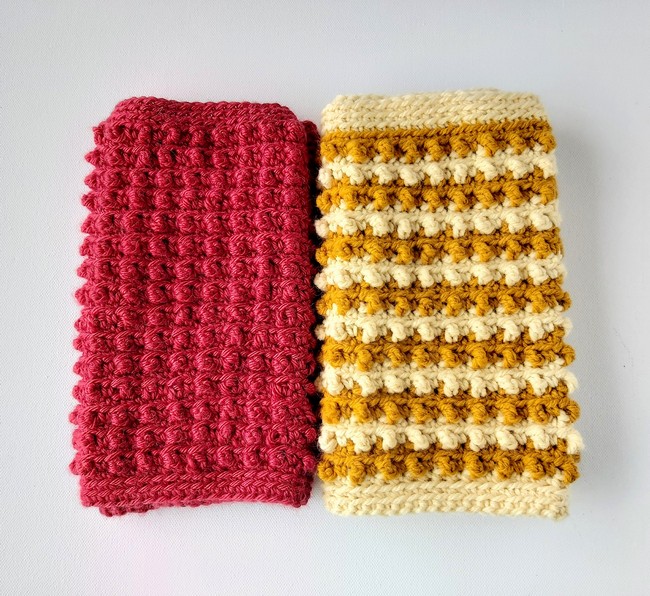 This crochet neck warmer is warm, soft, and stylish. Designed with a classic cowl shape, this cozy accessory will become your favorite go-to winter accessory. This PatternPattern is made to fit everyone. This blackberry cowl features a slip crochet stitch pattern, which gives it a soft and squishy feel, perfect for layering. This beautiful crochet cowl pattern is quick to make and is the perfect piece to keep the warmer months at bay. Plus, it's easy enough that you should be able to work it up in a couple of hours.
Materials
Knitologie Glowing Worsted – Light Up/40% Superwash Merino, 30% silk, 30% alpaca/Worsted Weight, 150yds/137m/100g
The PatternPattern used one full skein and approx. 50g of the second.
or
100 – 120g of any Aran Weight/Worsted Weight yarn
Yarn A
Yarn B
5mm crochet hook
Abbreviations
Ch – chain
St(s) – stitch(s)
Sc – single crochet
Tr–treble crochet
Sl st – slip stitch