There are millions of people out there who are fans of archery, which is a sport or pastime where the goal is to propel arrows with the use of bows. Archery is a sport that has been around for thousands of years, and there's no doubt it will continue to evolve. There are many different types of bows and arrows. The bow and arrow were used in combat and hunting during ancient times, while now they're mostly used for recreational purposes. If you've ever wanted to learn how to shoot a bow and arrow, or if you want to build one, here are some tips on making homemade bows and arrows that can help you get started.
How To Make Bow And Arrows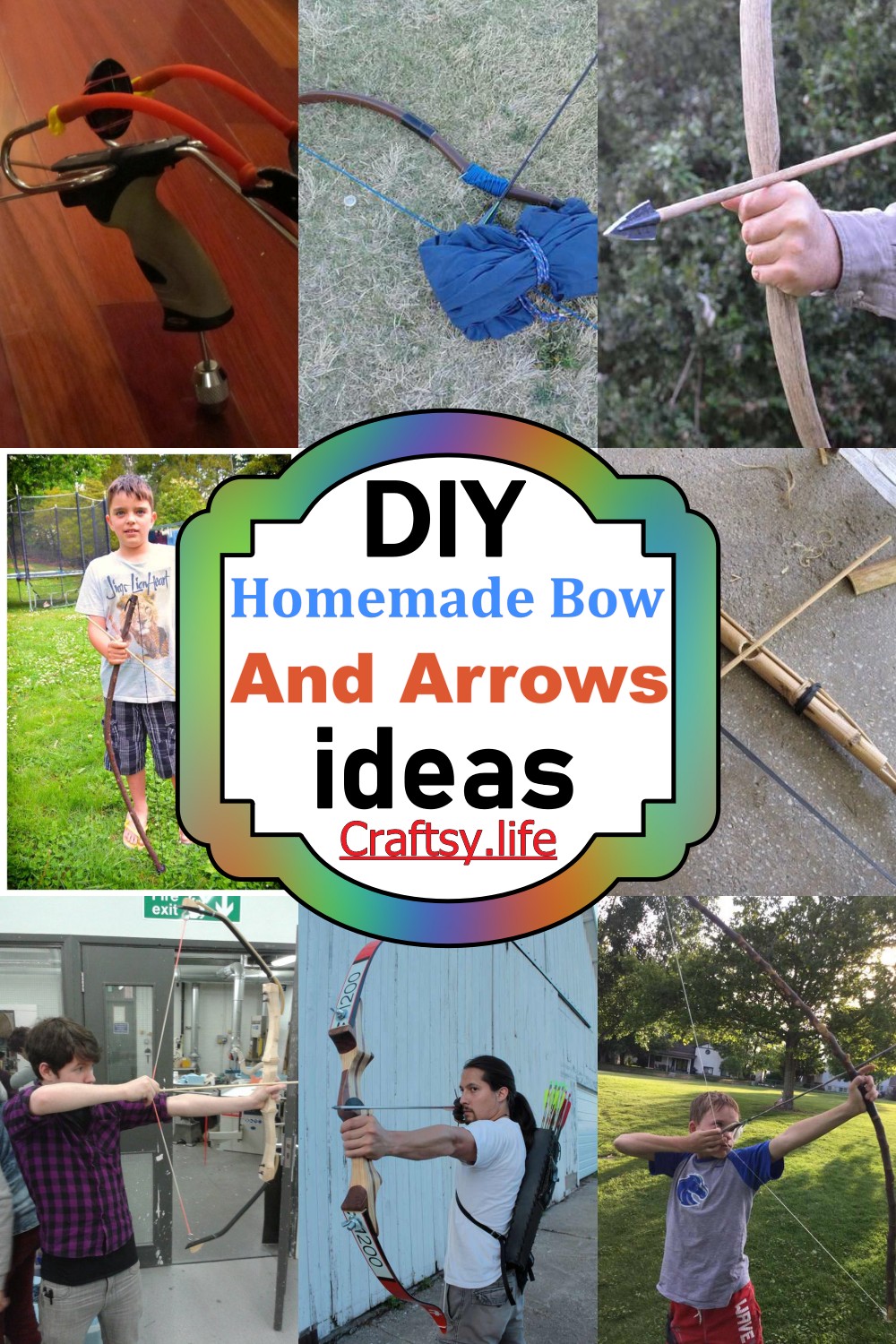 Whether you're planning an epic archery battle or just getting together to shoot some arrows at a target, you'll need the proper equipment. Homemade bows and arrows would be your favorite projects to build. Here we've created a list of some Homemade Bow And Arrows ideas for your next round of archery fun. Whether you're planning a backyard archery competition or want to practice your aim, the best thing about homemade bows is that they are inexpensive and easy to make. If you have kids or are trying to get into archery yourself, this collection of ideas will have you making bows and arrows with no trouble at all.
Homemade Bow And Arrows Ideas
Bow and arrows are weapons that people have used since ancient times. They are still used today, but not as much as in the past. There are many benefits to making your bow and arrows, including cost and quality. Here are some of the benefits of making your bow and arrows:
Cost Savings:

 You can save money by making your bows and arrows instead of buying them at a store. The materials are cheaper than buying them at a store or online. If you have access to cheap wood, you can make a very good bow yourself.

Quality Improvement:

 Making your bow means having much more control over how it turns out. You can customize it in any way you want to work perfectly for you.

No Shipping Costs:

 Since you do not have to pay shipping costs when ordering from stores online or offline, this saves money and time because there is no waiting for your order to arrive at your door.
How To Make A Simple Bow And Arrow
If your kids want to play make-believe games like Robin Hood or play army man, then this is a fun thing to do together. Here is a simple DIY project for your kids to enjoy or for adults who want to go back to their childhood. You can make your easy bow and arrow out of supplies you probably have lying around the house. Follow the tutorial as it shows you how to turn a common straight branch into a deadly weapon using nothing but rope, wire and rubber bands!
How To Build A Survival Bow
The survival bow and arrow is a weapon that every hunter should know how to use. You can learn how to make it from this video tutorial. It only requires a knife, some rope, and a few other supplies you probably already have around the house. These weapons are effective for hunting, protecting yourself from wild animals, or use during a power outage. Build this powerful survival bow and arrow that you can use at home or in the wilderness. It is easy to shoot and silent; if needed, it can take down small games such as rabbits or squirrels.
Bow And Arrow DIY
Make your bow and arrow for survival with this step-by-step guide. This video shows how you can use a torch to make a blunt axe that will help you turn stones into sharpened stone blades that can then be used to make a sturdy survival bow. This is the ultimate survival bow and arrow. Not only is it super easy to make, but you can use it to defend yourself from wild animals or even other humans. Watch this video by the creator of this guide as he makes his stone-tipped arrows and demonstrates how well they work!
Homemade Bow And Arrow For Children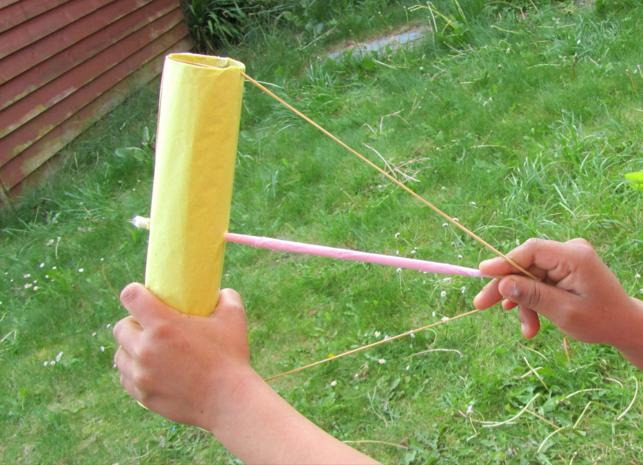 This bow and arrow set is for children or people interested in archery. You can make it yourself with this simple guide and hand it over to your kids or other family members or friends. This DIY project is also great for adults because it provides a good stress reliever after a hard day's work. Kids will have so much fun building this homemade bow and arrow. They can make it with you or on their own with the simple instructions in this booklet. It's a great project for rainy days, long car rides, and summer vacations.
Homemade Bow And Arrow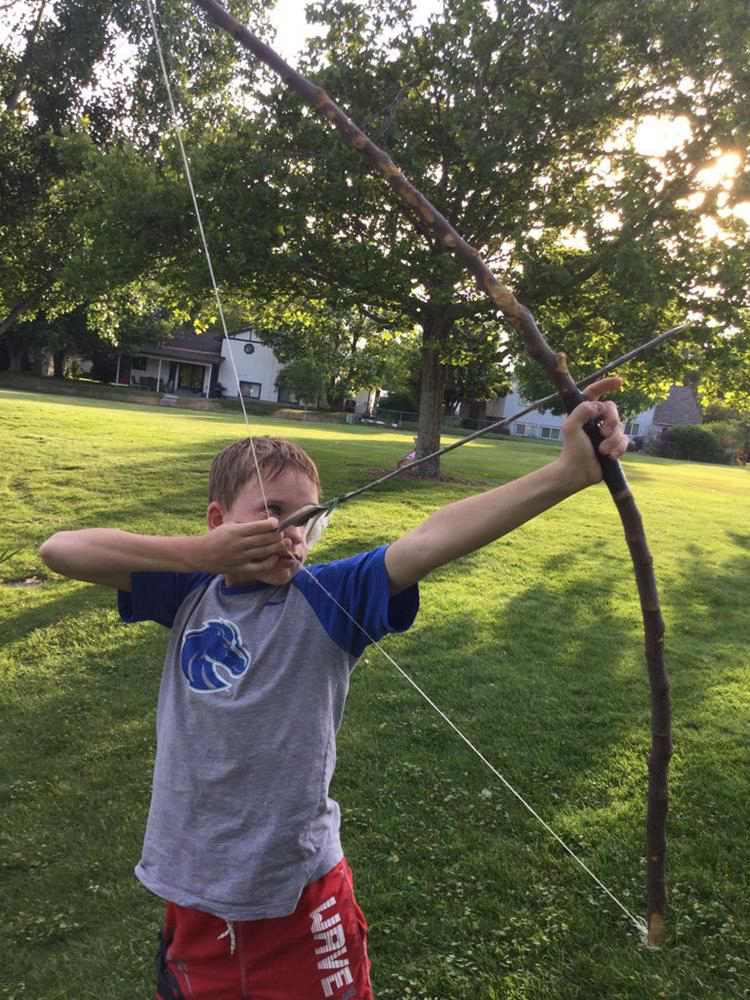 Want to bring the thrill of archery home for your little one? This homemade bow and arrow set is the perfect gift for toddlers (and big kids, too!). It's a great outdoor activity and can be used indoors or out. The wooden bow is lightweight and easily assembled, so you can take it camping with you. It will keep your kid busy while they learn a new skill they'll cherish forever! You can make this bow and arrow from scratch. It's perfect for having fun or setting up a target in the backyard. The instructions include photos so you can easily follow along.
Homemade Sling Bow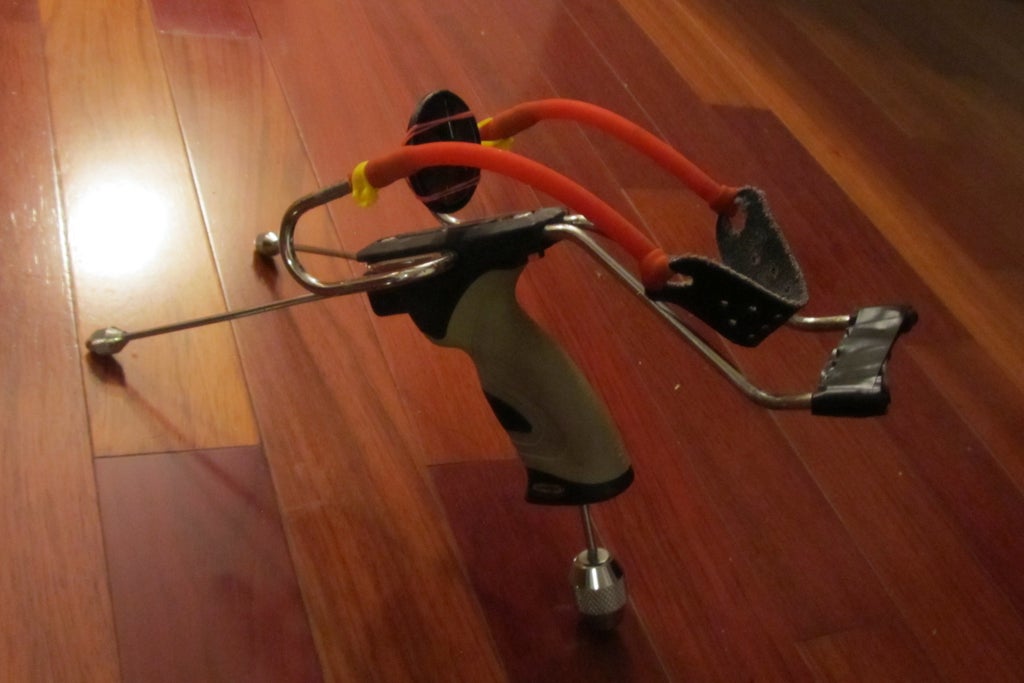 Whether camping, hunting, or just hanging out in the backyard with friends and family, a sling bow is essential to any well-stocked arsenal. What makes this DIY Sling Bow stand out is the ability to make it yourself with only a few items. The sling bow is the perfect DIY weapon. It looks cool, and you can make it at home with a few simple tools or supplies. Make one for yourself or as a gift for someone who likes to play outdoors.
DIY Powerful Bow And Arrow
This DIY Powerful Bow And Arrow is not a project you want to try without some previous woodworking experience. Once you're set up and ready to cut wood and drill holes, you'll find this project truly rewarding. Entertaining and educational, this bow-and-arrow lets you enjoy archery fun without hard work. From choosing wood to sculpting your bow and nocking an arrow, this project allows you to build a fully functional and stylish bow. And once it's complete, you can practice with it in your backyard on both targets and moving targets!
DIY Cheap And Easy Bow
It's quite a good thing to make things by yourself, and DIY stuff has never been so popular. It can also be very easy if you have the right tools for the job. This DIY Bow and Arrow is cheap, easy, and safe. You will get awesome results without heat, power tools, or glue. This bow is made up of PVC pipes, which makes it sturdy. It can be used as a toy for children in their play or as an alternative weapon in more extreme situations like battle or hunting.
DIY Bow And Arrow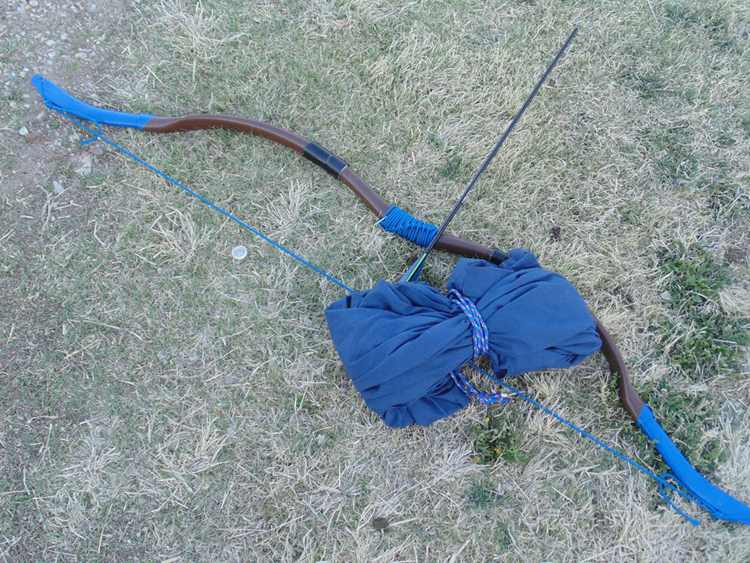 Are you a bow and arrow enthusiast? Then this project is for you! This set will bring hours of fun to any kid in your backyard or the park. These directions will show you how to build your real bow and arrow. This project can be completed within a few hours with only a few tools and materials. To make this diy bow and arrow, you only need a few supplies and an easy-going skill level. Here's how to make your dart shooter!
DIY Survival Bow And Arrows
The DIY Survival Bow And Arrows is a must-have for any outdoor enthusiast. Made of natural materials, this weapon has no equal in the wild. This survival bow can be used to hunt food and defend against predators. The best part is that all the materials are perfectly suited for survival due to their high durability and ability to withstand extreme weather conditions. This DIY Survival Bow And Arrow is easy to make and will cost very little. You can use natural wild materials or easily find them at your local store.
DIY Bow And Arrow For Survival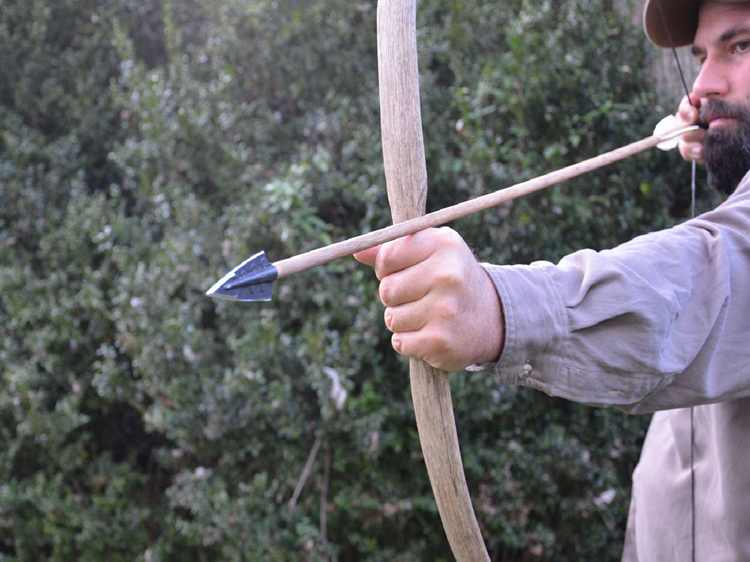 When prepping for survival, you will need a bow and arrow. Whether you are in the wild or having an adventure in the forest does not matter. This DIY bow and arrow process is simple and easy to follow, with step-by-step instructions on creating your arsenal of tools from hardwood sticks. They're lightweight, easy to use, and don't require any maintenance or cleaning. They can be used for hunting or protection or just for target practice.
DIY Bow And Arrow For Kids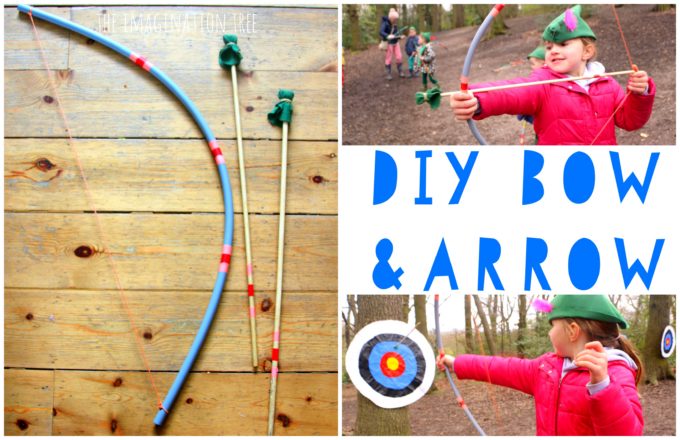 Your kids will love a DIY bow and arrow that's as fun to make as it is to play with. With just a few items from your local hardware store, this project will surely please the young archer in your life. It's a great way for kids to learn to shoot and have fun simultaneously. It's super easy to make and turns out great, whether you're just starting or looking for a new project! The best way to make it is with PVC piping (plastic plumbing pipe), bamboo, string, an elastic band, felt, and others.
16. How To Make Traditional Bamboo Bow
The traditional bamboo bow is a basic weapon used in hunting and warfare. This can be a fun project, especially if you're into traditional arts and crafts. To make this bamboo bow, you'll need a couple of pieces of bamboo and some cord. Once you've collected your materials, you can start to build! This video will walk you through the process step-by-step, so you can finish with a super strong bow that shoots arrows accurately and consistently.
How To Make A Homemade Bow And Arrow
Have you ever wanted to make a homemade bow and arrow? You may think that is too hard to do, but it's not as hard as you think. This video guide will show you how to make one. This homemade Bow & Arrow takes just minutes to build, and it can be used over and over again. Like the real thing, this Bow only shoots very short distances, but that's all you need to have fun! This is a simple DIY bow and arrow made completely from household products...
How To Make A Bow And Arrow
A fun tool to keep around the house, a bow and arrow can be used for all activities. From hunting to arm exercises, making one can be both an inexpensive and enjoyable project that produces plenty of practice equipment. The bow and arrow are one of the simplest forms of primitive weapons. It's easy to make and can be made with simple tools. This video shows you how to make a bow and several arrows for fun backyard games or actual target practice.
How To Make Survival Bow And Arrow From Bamboo
Building a bamboo bow and arrow is not as hard as it sounds. You may have seen people doing it on television. It is a very useful item for hunting or simply for fun. If you are going to build a bow and arrow out of bamboo, watch this video guide and get the materials needed for the construction process. it will show you how to craft a bow from bamboo and attach a string to fire arrows at targets.
Homemade Bow And Arrow Game
Get your inner archer on with this simple, sturdy, DIY bow and arrow. Perfect for backyard battles or hanging out in the woods, you'll be a pro before you know it. This bow and arrow were made at home out of common materials you probably already have. The bow is long and heavy, with a small handle and simple string twine. This makes it easier to aim and shoot and quick to reload. This homemade bow and arrow can be used for gameday entertainment and when you have friends over.
How To Make A Bow From Bicycle Wheel
If you are looking for a cheap and easy way of making a bow and arrow, then there is no need to look further. This tutorial will teach you how to make your bow and arrow using a bicycle wheel. If you have a broken bike or an unused old bicycle, this tutorial will help you make an amazing bow and arrow in no time. You only need a bicycle wheel, some screws and tools, and three rubber bands. This guide will show you how to make a simple bow and arrow without spending much money.
DIY Bow From Skis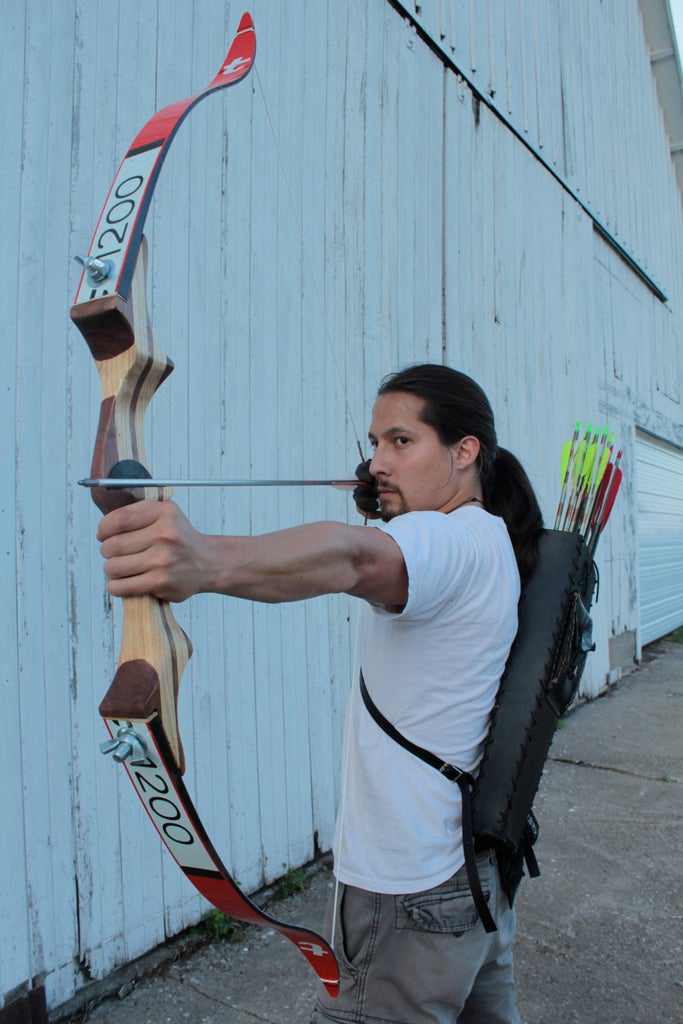 Looking for a way to keep warm in the winter? This DIY bow and arrow set is perfect for archers of all ages. It's easy to create with common materials and tools you probably already have, so you can start shooting in no time. The DIY Bow From Skis is a project designed to build a beautiful custom bow out of your ski poles. This is a great DIY project for anyone looking to add some flare to their home. With a little bit of carpentry know-how and some cheap materials, your ski walls will be graced with the presence of a finely crafted bow and arrow.
DIY Cheap Bow
This is a perfect DIY Archery project for someone who wants to try it out but doesn't want to spend a fortune on it. You can make this DIY Cheap Bow. You can create a bow with a little wood, some screws, and metal in no time. This wooden bow and arrow is the perfect way to enjoy a day at the park or backyard. It is easy to use but still fun to shoot. You can even put it together yourself by following these step-by-step instructions.
DIY Bamboo Bow And Arrow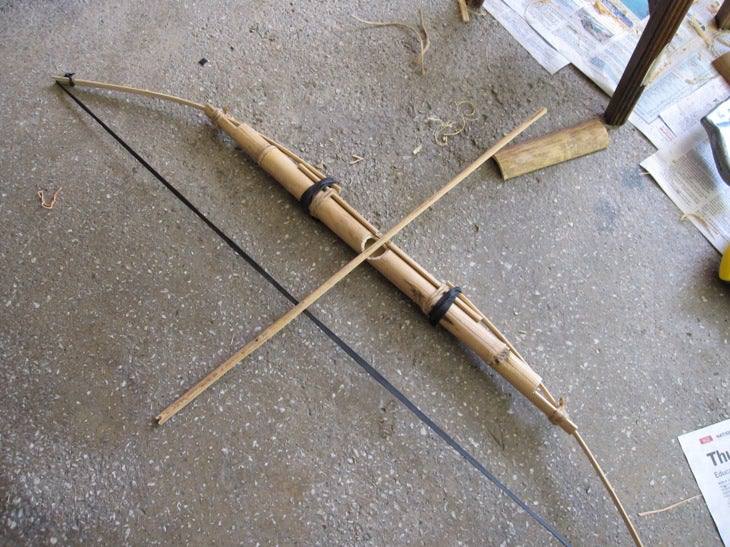 In this tutorial, you will learn how to make a bamboo bow for archery. You will need supplies and materials such as bamboo, rope, and ready-made arrows. This very easy DIY project requires no previous experience in carpentry. Follow these simple instructions on making a bow, arrowheads, fletchings, and arrows. The instructions are simple enough that a novice could easily follow them. This would make an excellent gift for those who enjoy the great outdoors.
How To Make Survival Bow And Arrow
You can't always count on the best situation for getting food, so it is important to know how to make a bow and arrow. This tutorial is a great start if you want to learn how to do that. The creator has done a fantastic job explaining how he does each step and important things to keep in mind when making a survival bow like this. Although it's not like traditional archery equipment, this bow can be a lifesaver when you're in the woods. It's easy to make, so start practicing, and you'll be ready for any camping trip.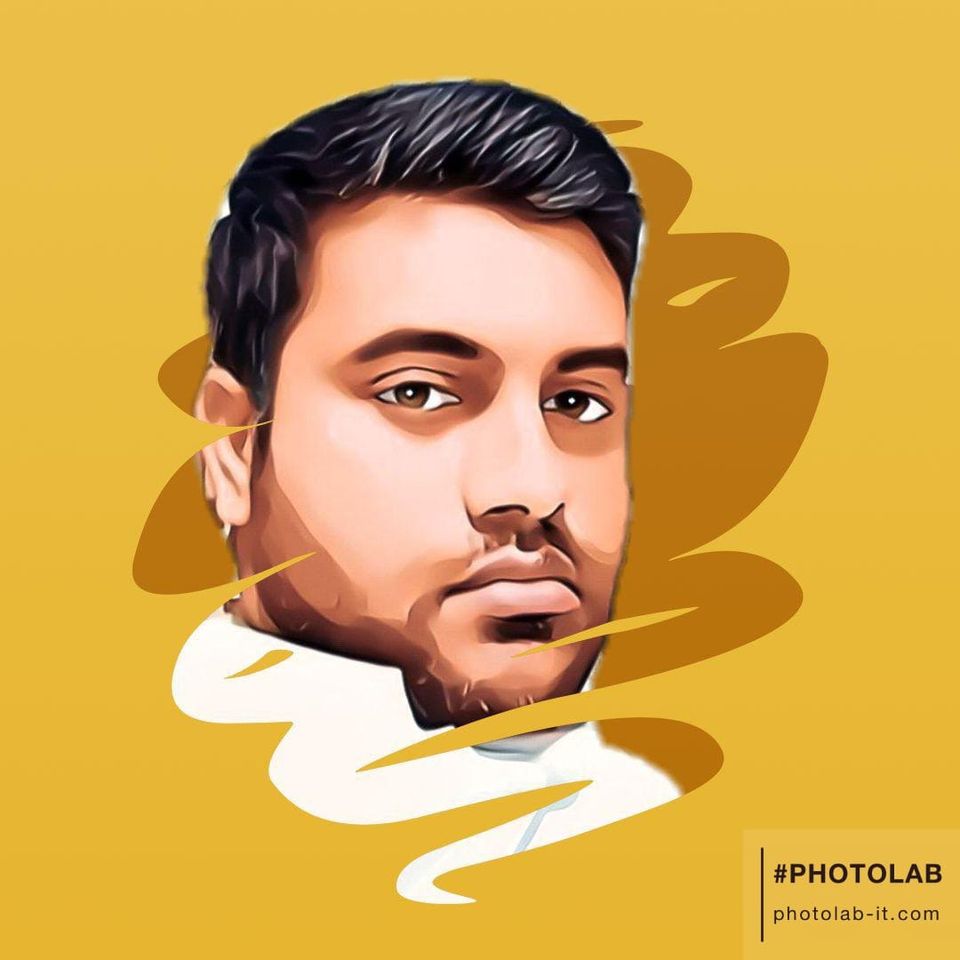 I am Raza, a crafts expert with 6 years of experience. I run this site for DIY lovers to provide the most exciting projects and ideas for your home, office, and everyday life. See More