24 DIY Sauna Plans For Hot Baths At Home
Looking for a weekend project? Build a sauna! A sauna is a place for relaxation, renewal, and therapy. It's a place to leave all stress on the outside, delve into yourself, and return with strength and power. Nothing is more empowering than knowing you've built something for yourself. These plans will help you do just that! With our easy-to-follow, step-by-step instructions, anyone can develop their own sauna. So, Make the most of your backyard, garage, or basement with these DIY sauna plans, complete with drawings and step-by-step directions to build a full-size sauna. Grab a group of friends and tackle one of these sauna projects together!
DIY Sauna Plans
Saunas are vital to the health and well-being of people around the world. With these 24 DIY Sauna Plans, you can build a sauna in your own backyard, basement, or anywhere you want. You'll never want to return once you see how affordable, easy, and effective they are! You can build a sauna using do-it-yourself sauna plans that show you how to build a sauna. These instructions will teach you everything you need to know, including choosing the suitable materials, designing your sauna, making the base and framing, insulating it with foam boards, and much more.
You Can See Also:
How To Make Your Own Sauna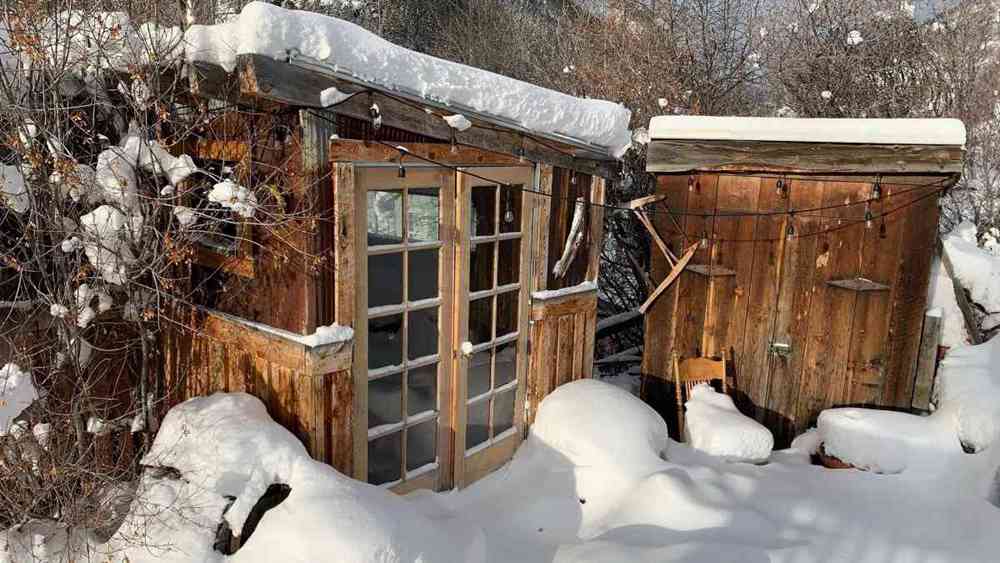 Saunas are a favorite way to relax, detoxify and revitalize your body and mind. With this sauna building guide, you'll learn how to build your sauna for relaxation, play, entertainment, and even to use for health and detoxification purposes. From choosing the best location for installing your sauna room to what kind of insulation is best suited for a sauna room environment and the different options you have when it comes to heating options. This guide will walk you through all the key elements to consider so you can build your dream sauna.
DIY Sauna Outdoor
There are many reasons to build a sauna. Some people make them get rid of their body odor, and others use them as a way to relax after a long day at work or school. Regardless, there is no denying that saunas are great in helping you reduce stress and become healthier. If you love the Scandinavian sauna experience but can't fit in one of those round glass rooms in your home, this is the video guide for you. With a few tools and patience, you can build an outdoor sauna that's just as relaxing as any regular home sauna!
How To DIY Saunas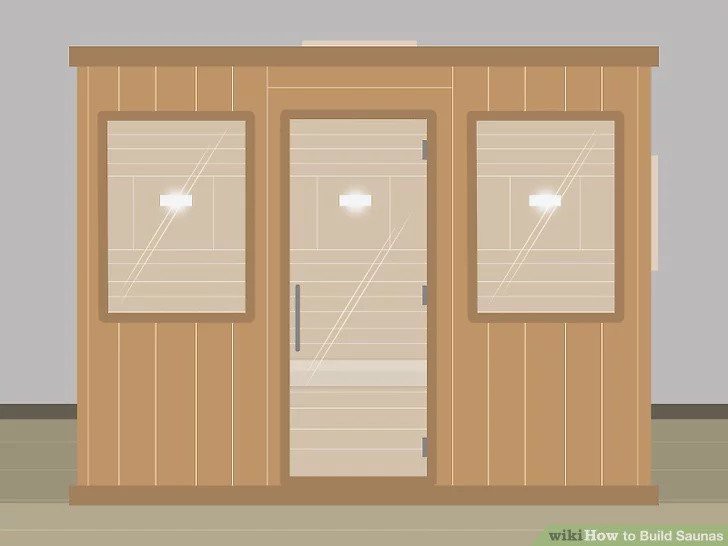 Building a sauna can be a great way to get the family together or make a cozy retreat from the winter weather. This guide will show you how to build a simple sauna for your backyard or go more sophisticated and build one inside your home. Building a sauna can be a great way to use extra space in your home and improve your health. However, before you start construction, you'll want to know what materials you need, how much they will cost, and how long the project will take.
Easy Outdoor Sauna
If you have the space, setting up a backyard sauna is a great way to rejuvenate in your backyard. This DIY project teaches you how to build an outdoor sauna. Follow the video guide and get your hands dirty by making this home spa. This DIY outdoor sauna is perfect for use in your backyard and when the weather is cold. This DIY sauna will give you a new space to enjoy the great outdoors. Using steel rods and timber beams, this outdoor sauna provides all the comfort and warmth of a traditional indoor sauna without messiness or cost.
How To Convert A Shed Into A Sauna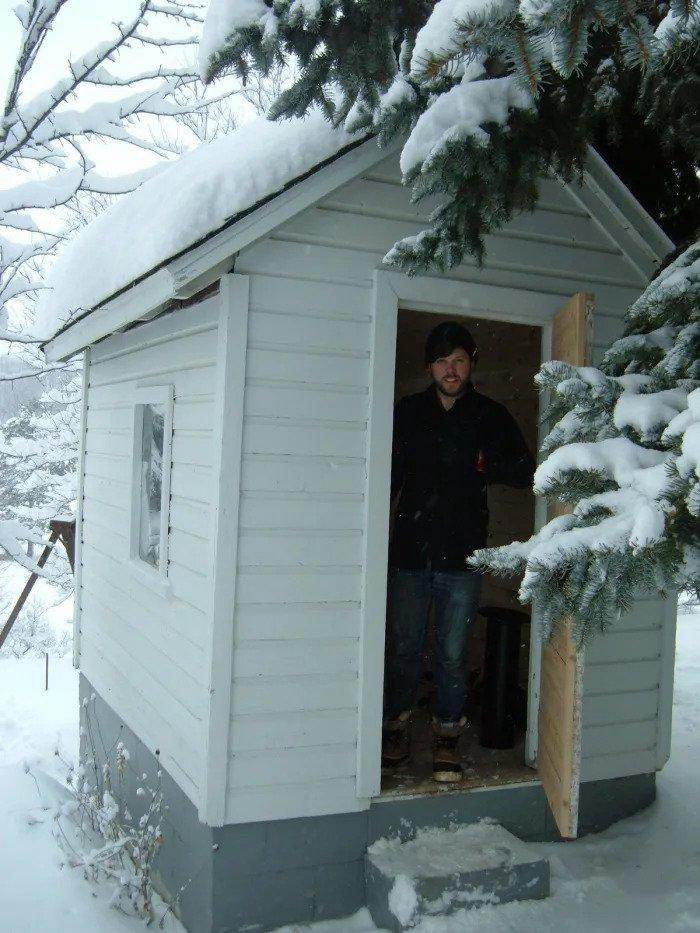 Saunas are a great way to help you relax. Most often, people go to a spa or gym outside their homes. But now, with the invention of DIY saunas, you can enjoy this luxury at home. With this tutorial's help, you can convert your shed into a fantastic sauna. If you have a small Shed around your house, you probably won't consider converting it into a sauna. However, if you have the right intention and passion for DIY projects, you are good because this article will show you how to build one.
Homemade Barrel Sauna
This DIY sauna homemade barrel project is a great way to get low-impact exercise and enjoy the benefits of sweating. Take your body temperature up a notch with this fun project. Great for those who don't have access to a sauna at home, it's also fun to get creative with your friends as you build something together! In this fantastic DIY project, you can make a barrel sauna with your favorite wood. All you need to do is find wooden sheets, drill a few holes and add some parts from the hardware store. The result will be an outdoor sauna that will last for many years!
Building An Outdoor Sauna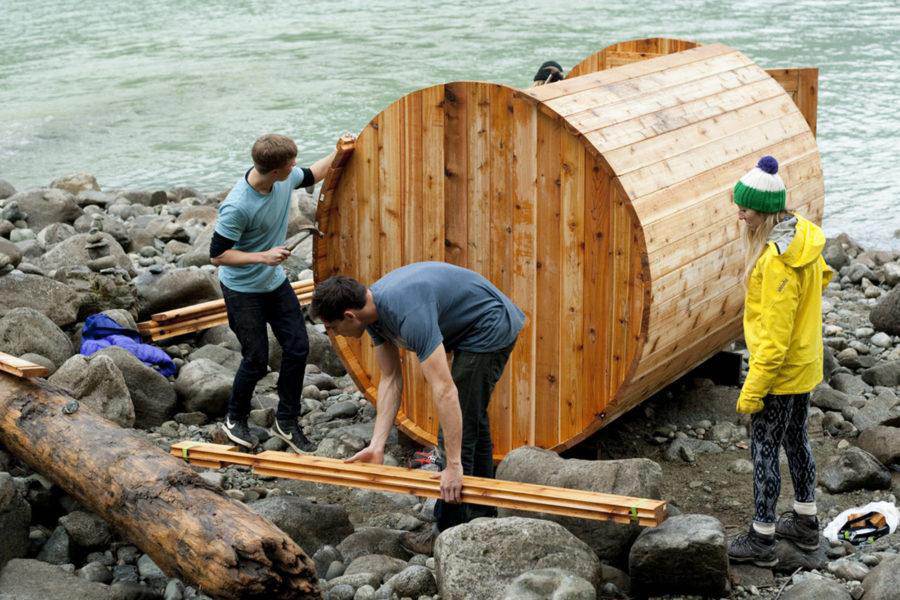 For anyone looking for a unique sauna, this DIY project will teach you how to build one just like it. You'll learn how to make your sauna's walls and benches and place them on your property. This unique sauna design is one of the most beautiful ones. The round shape of this structure will help you create a soothing and comforting ambiance that's hard to find anywhere else. You can follow along with the included plans and build your own!
DIY Sauna Plan
This book is a beautiful guide for anyone who wants to build a sauna. It covers everything from the history of saunas, what they're used for, and how they work to building them step-by-step. It gives you everything you need to know before buying everything needed for your home sauna. This guide will show you the simple steps required to build a sauna in your home. It includes detailed plans and instructions with photos so you can easily make it all by yourself.
Luxury Home Sauna Tutorial
Are you looking for a sauna that the whole family can use? You won't find a better DIY project than this. The creator will tell you how to make a sauna in the comfort of your own house. If you want to get fit and healthy, then you should make this sauna DIY. It is so beautiful, relaxing, and calming. It has enough space for two people. Also, it can be used as a steam room or a shower because it has everything needed for such activities.
Finnish Sauna Plan
A Finnish sauna is a perfect place to rejuvenate the body and mind, so why not create one in your backyard? This DIY project will provide a large enough structure for two people. You'll need some woodworking skills, but with time and hard work, you will have your DIY Finnish Sauna! This DIY Finnish sauna is excellent for relaxing, bringing people together, and giving you and your family a great way to bond.
You can also see: DIY bean bag chair ideas
DIY Pallet Sauna From Propane Tank
Want to chill out under the shade of a tree without having to worry about your personal belongings? How about building a mini sauna for you and your loved ones? Well, this tutorial will be quite helpful in showing you how to make your own DIY Pallet Sauna With Propane Tank. Building a DIY Pallet Sauna with Propane Tank may not be the most straightforward task, but it is a great way to see how you can use your pallets for creation. You will learn how to build this and save yourself some money too.
Wood Burning DIY Sauna Plan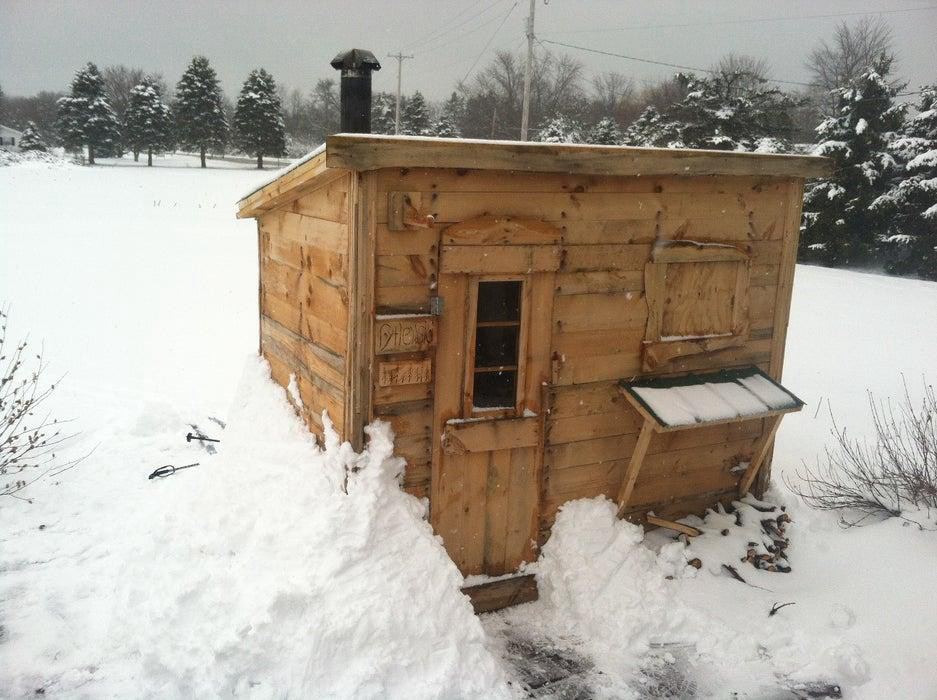 It's cold out there. Don't let cold weather cramp your style and keep you from taking advantage of the great outdoors. Make a sauna with this step-by-step tutorial and enjoy your new home spa without spending much money. This DIY wood-burning sauna is excellent for those who want to unplug and spend time with their family. It's easy to build and will give you a place where you can relax, warm up and make memories.
How To Make A Sauna
This video will be perfect if you are a handyman looking for some do-it-yourself project for home improvement. It's great for inspiration and getting ideas about what you can do with your space. From the steps in creating your sauna to building one at home, this video will provide step-by-step instructions on how to build a sauna from scratch. You don't need to know much about carpentry; in the end, you will have a fantastic steam room to relax in and enjoy after a long day.
How To DIY A Personal Sauna
This personal sauna is an ultra-affordable DIY alternative to a traditional steam room. Combine it with a few simple ingredients, and you have a private sauna for massaging, detoxifying, and relaxing in the comfort of your own home. This is a simple, budget sauna you can build on your own. The best part about this DIY project is that it's portable, so you can move it around as you see fit. You won't need any woodworking or tools skills to build this, just basic materials.
Wood-Fired Sauna Idea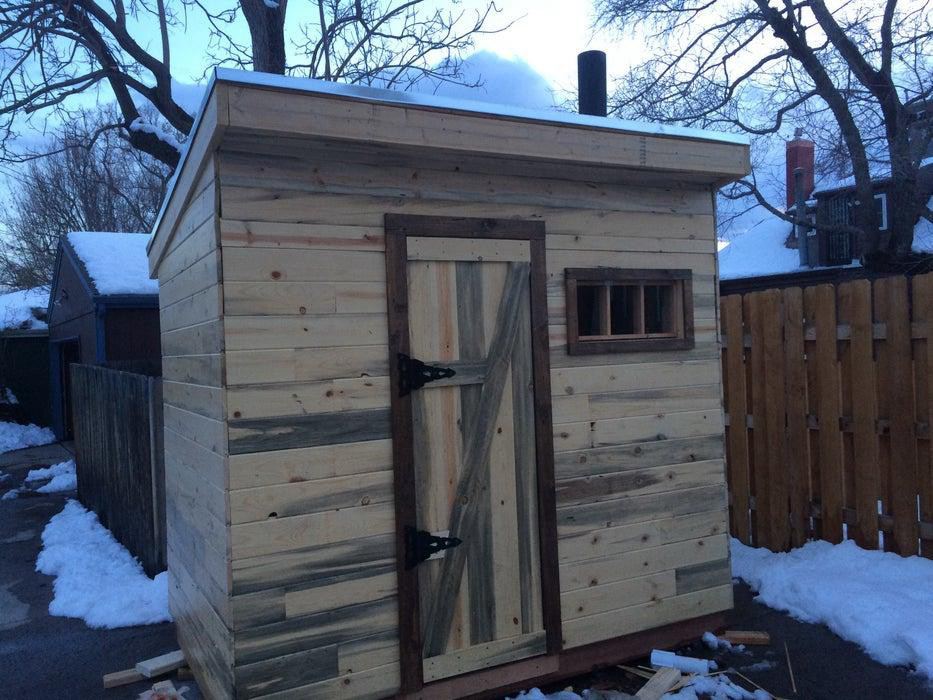 If your idea of relaxation is climbing into a sauna, you might have to make one yourself. While it takes some skill and effort to build, this wood-fired sauna project could make for a relaxing weekend DIY project. It has a unique design and can be made for more than one person. In addition to the wood stove, this sauna has benches and a water tank for storing water in the steam bath.
Homemade Barrel Shaped Sauna
The barrel-shaped sauna is one of the most popular sauna types. The heat is distributed evenly, and they have a comfortable seating area. In this DIY, the tutor will show you how to build a barrel-shaped sauna in your backyard using eucalyptus wood and essential tools – some planning would be required. Still, the actual building process is quite simple, provided you have good woodworking skills. This project is also great as a weekend diy project that you can add to your household and spend quality time with friends
How To Make A Sauna On Budget
A sauna can be a great addition to your home. It's an excellent way to relax, where you can eliminate all the stress that comes with your everyday life. And thanks to this guide on building a sauna on a budget, you can make it without breaking the bank! The materials required are less expensive than other types of cabins, and it's a great way to add an extra room to your property. If you want to build a sauna for less than $100, follow this video guide for step-by-step instructions on how to do so!
Cheap Sauna Plan
Building your sauna is a very rewarding experience, and DIY is a great way to save money. However, while this type of project can be done in your spare time and on a limited budget, don't expect it to be easy! Start building your infrared sauna on a budget today by learning how to make it yourself. This guide will show you how to build an infrared sauna with minimal tools and experience needed.
DIY Geodesic Dome Sauna
Building your sauna is a fun, rewarding project that you will enjoy. It provides you with a place to rest and relax and a great way to stay in shape. It will be a great addition to your home or cabin on your next vacation. This geodesic sauna is an excellent piece of art. The dome shape and wood frame gives it a very relaxing vibe. It is significant too so that it can fit all your friends! You will like this project because it is so creative and unique.
Wood Burning Sauna Idea

Building your sauna is a dream for a lot of people. This project will lead you to make one that looks similar to the picture above. If you love saunas and want to relax in them more often, this DIY project is right up your alley. The wood-burning sauna is simple to make and affordable for those who want to save on the expense of buying a commercial sauna. All it takes is a little work and some knowledge about materials that can use for the structure. This sauna is meant to use wood as its source of heat, making it ecologically friendly. If you are handy with tools, this should not be too difficult to build.
How To Convert Your Bathroom To A Sauna
If you have always wanted a spa-like bathroom but do not want to pay expensive hires, you can convert your bathroom into a sauna. The best part is that you can do this DIY project yourself at home. In just two easy steps, you will learn how to convert your bathroom into a relaxing sauna space to relax, unwind and rejuvenate yourself. This informative guide has all the tips and tricks to transform your bathroom into a sauna without much effort. To complete the project, you only need a little woodworking skill and some common household materials.
Electrically Heated Sauna Plan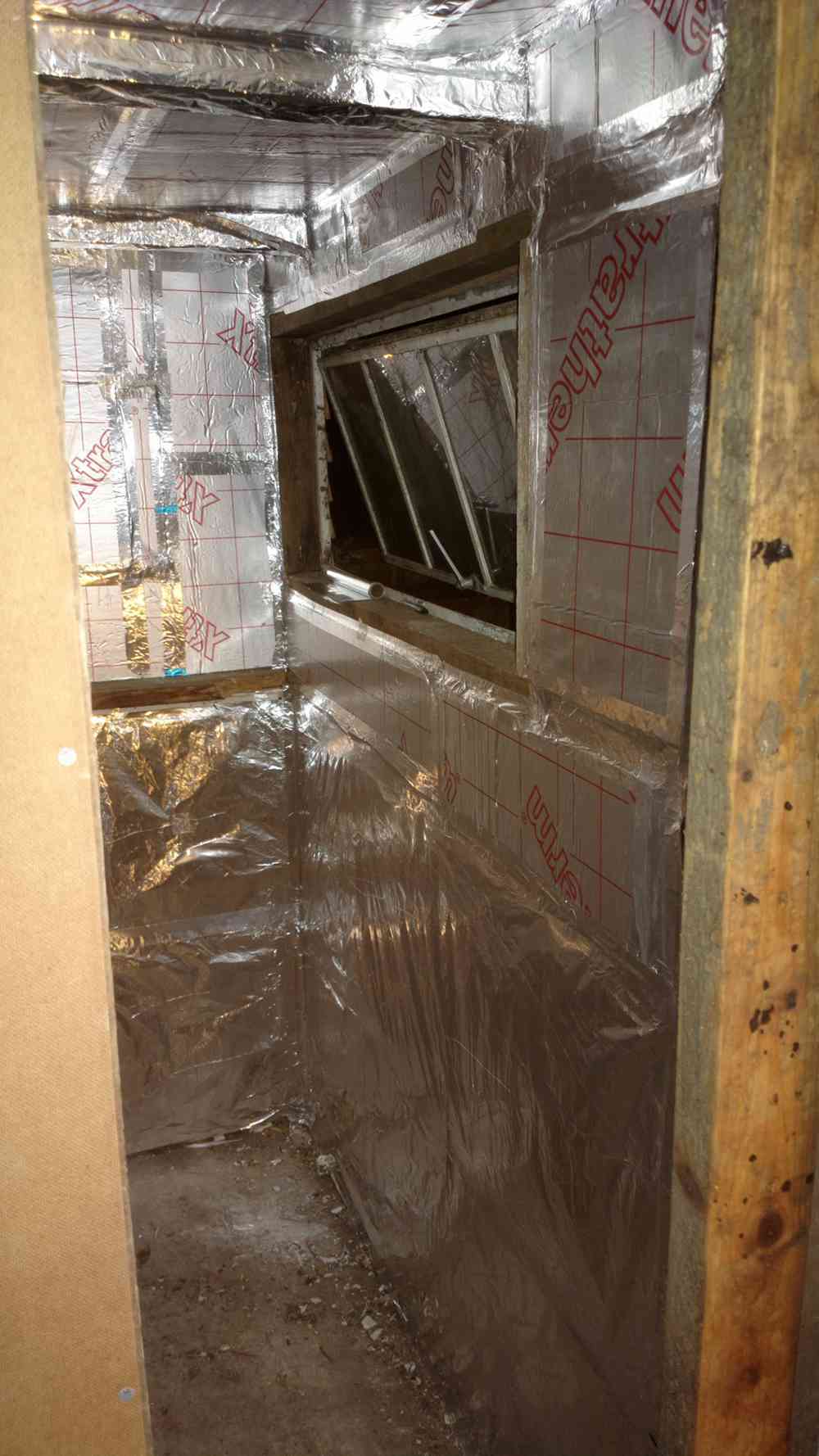 Heated saunas are great for warming your body up after working out in the snow. The DIY sauna project is easy to follow and can be completed in just a weekend. This design also allows you to add additional heating panels should you wish. The easiest way to make your sauna is to get an electrician to wire an extension for your shower. This can be done with the basics, but if you have some skills, you could upsize this project and make a sauna that you could use in your backyard or at the beach.
DIY A Finnish Sauna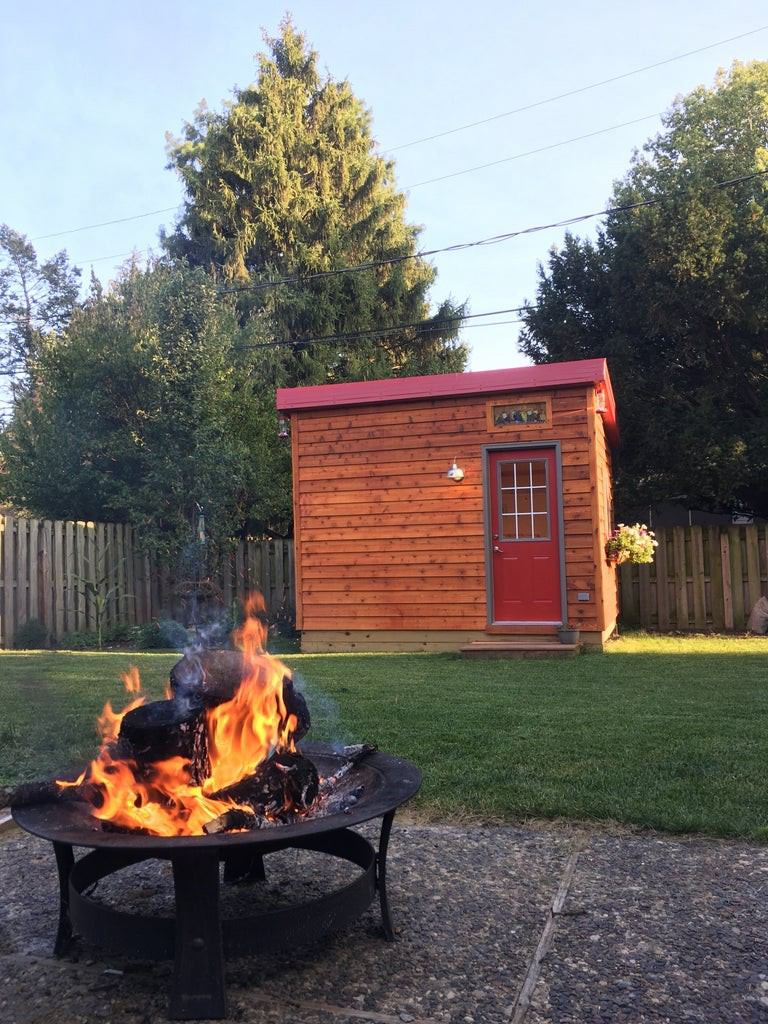 If you are a fan of Finland and Finnish culture, then you would like this DIY sauna project! This is one of those special projects where you will get to see accurate plans that you can adopt immediately. This DIY Finnish Sauna is a modern take on an age-old model. It is architecturally beautiful and a pleasure to use. It can be built using accurate plans by anyone with basic woodworking skills. If you're looking for a project that shows off your woodworking skills, this one ticks all the boxes.
How To Make A Sauna In 10 Days
Are you looking to make a DIY sauna but don't know where to start? Maybe you're wondering how long it takes to build a sauna or whether it's something that you can ever finish at all. This project will show you how to make a DIY sauna in less than ten days, even if you are not handy. You'll also learn some tips that can help you to save time during the process. After this project, you will have a great new addition to your house that your family and friends can enjoy for years.